Marvel Legends Marvel Studios: The First Ten Years Series Captain America & Crossbones
Collect all 10 boxes to form the mural!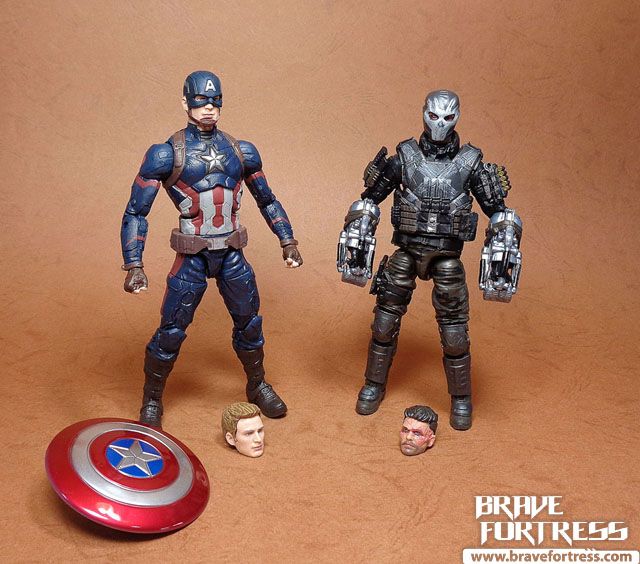 Captain America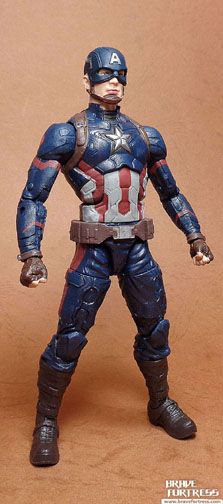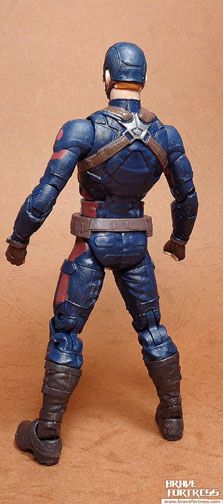 I've lost count of how many times this mold has been reused for movie Cap. But I think it's safe to say this is by far the best looking version. I think the headsculpt is new as well, as the "A" on his forehead is now embosed and there are a lot more details on his mask.

Earlier versions (Age of Ultron and Winter Soldier)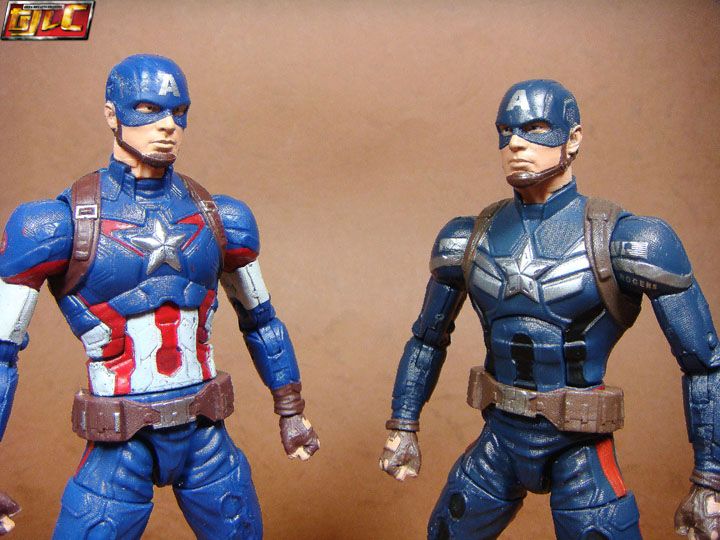 With this mold of Cap, there's no peg hole for the shield to plug into.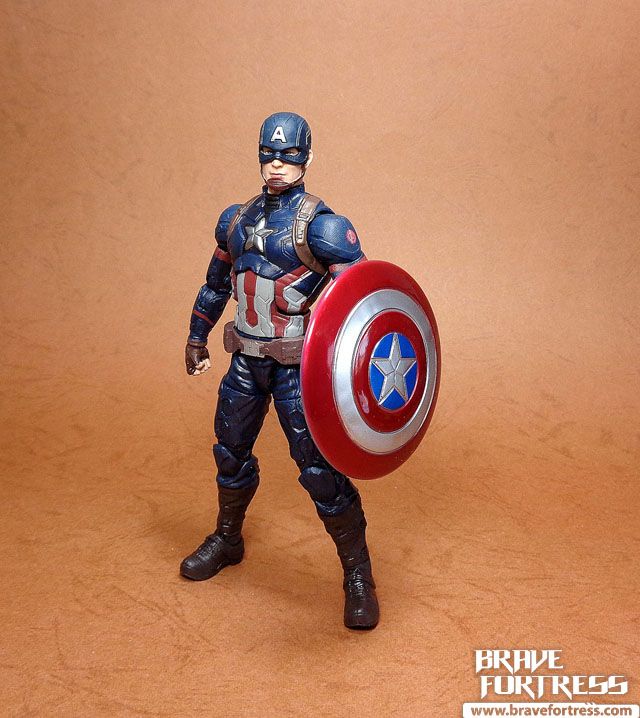 Finally!!!! An accurate Steve Rogers/ Chris Evans headsculpt!! Thank you, Hasbro!

I guess we'll be seeing this head again soon in the upcoming Captain America and Peggy Carter 2pack.

Steve Rogers head from the "comics-style" BAF Thanos/ Age of Ultron wave (same head was reused in the Civil War 3 pack).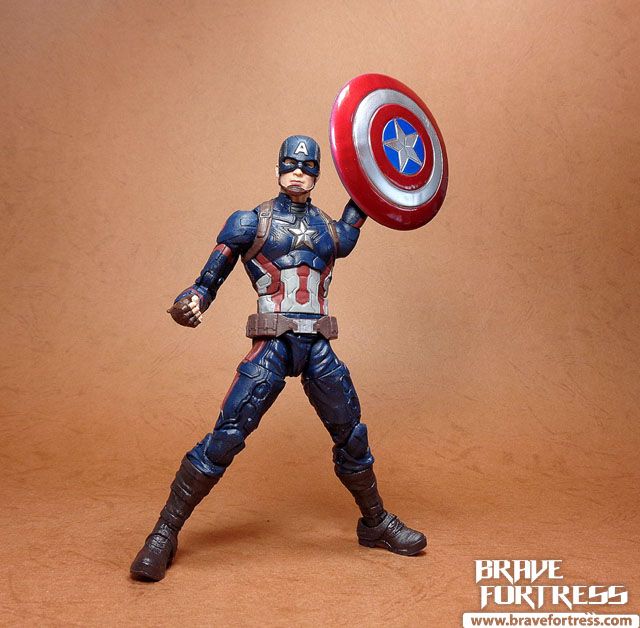 Crossbones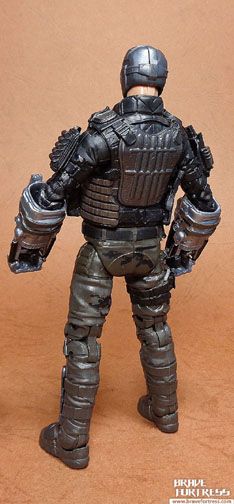 Former S.H.I.E.L.D. agent Brock Rumlow turned traitor and signed up with Hydra. When I first watched Winter Soldier, I had no idea his character would become the villain Crossbones.

He comes with a sidearm pistol on his thigh, sadly, it's not removable.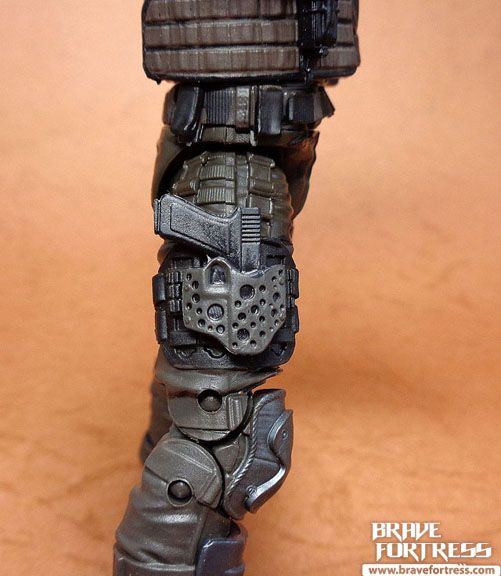 Power gauntlets.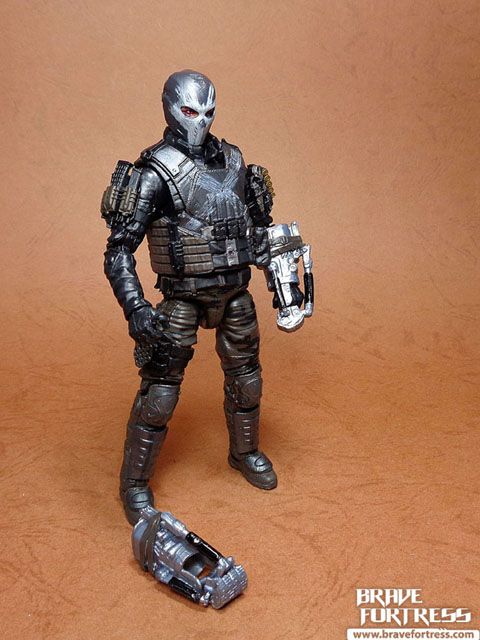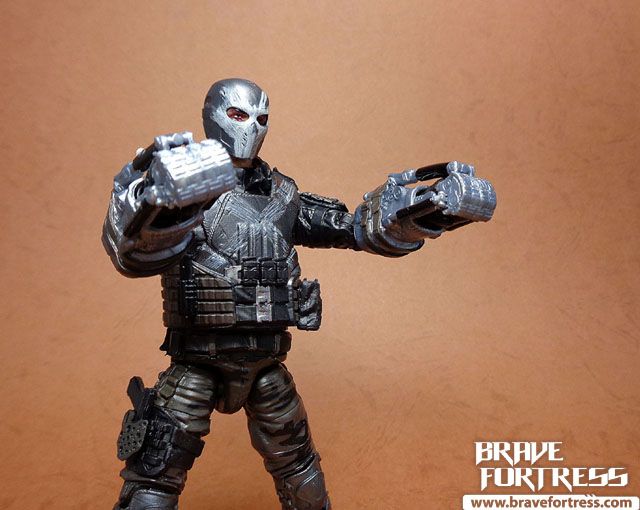 Set comes with unmasked Brock Rumlow head.

His face was messed up after the events of Captain America: The Winter Soldier.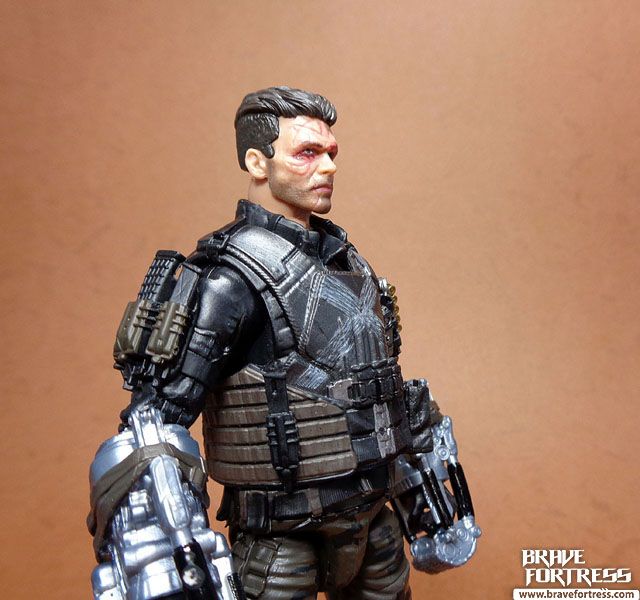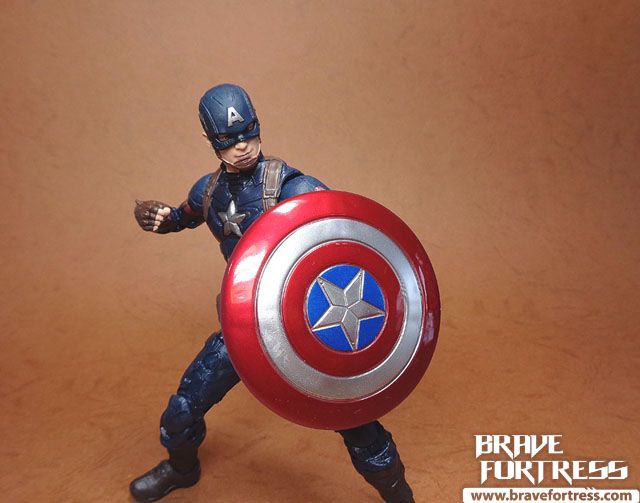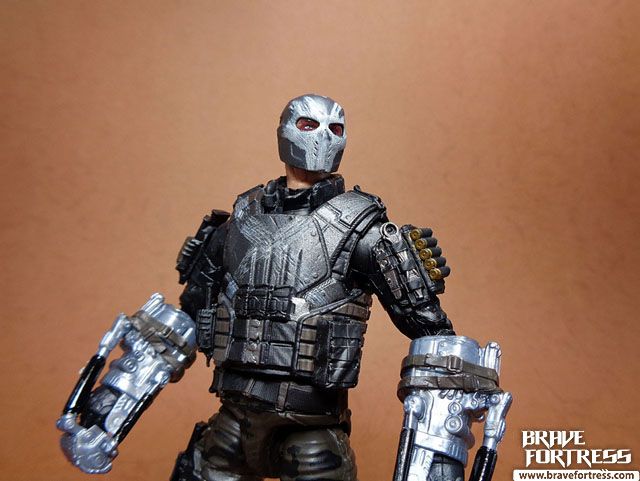 Gold