Marvel Legends Marvel Studios: The First Ten Years Series Red Skull
Collect all 10 boxes to form the mural!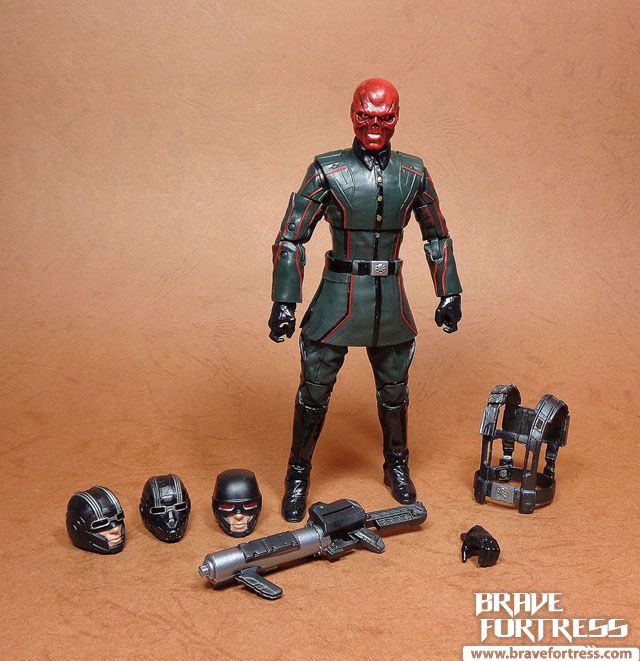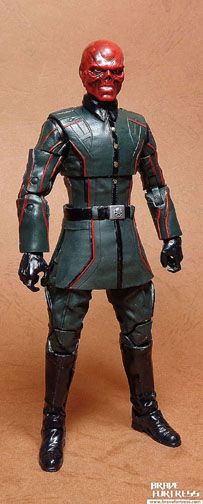 Captain America's arch nemesis, Johann Schmidt, I was really hoping Cap would face off against him again in modern days, but I guess he's been relegated to the role of "guiding spirit", as seen in the events of Infinity War.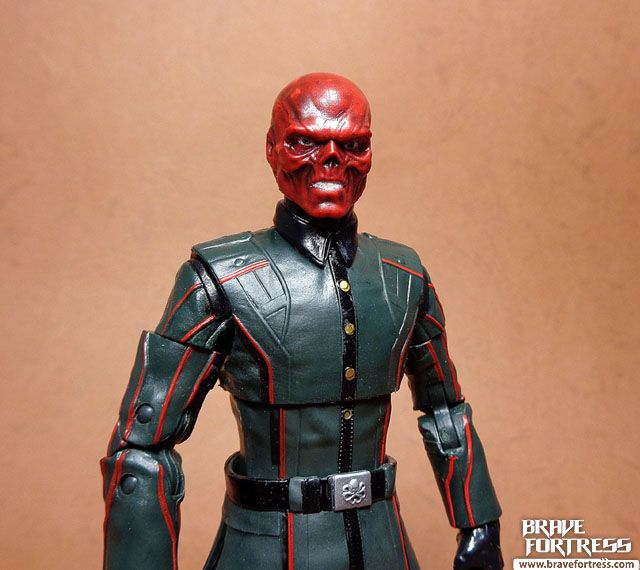 The headsculpt for Skull looks great, it's a shame they decided to make his SS uniform version a SDCC exclusive. I don't feel like shelling out the bucks for that so I guess this mass retail version will do.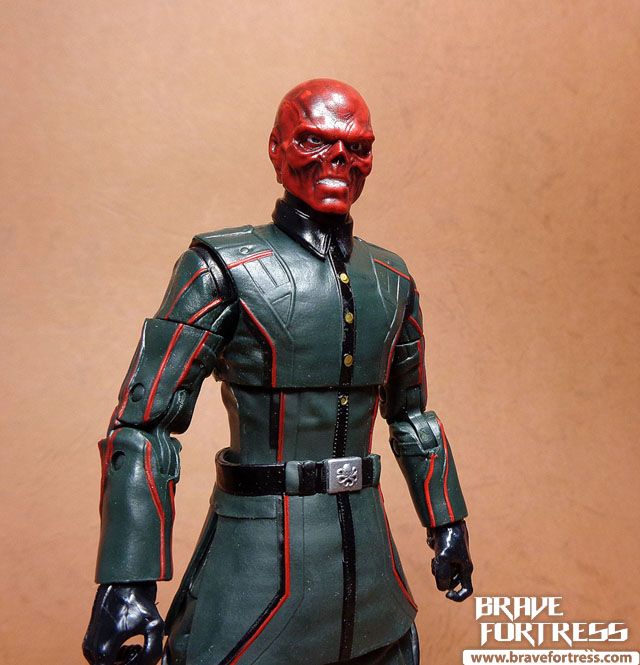 The outfit is actually based on the uniform for the Hydra Soldiers in the MCU.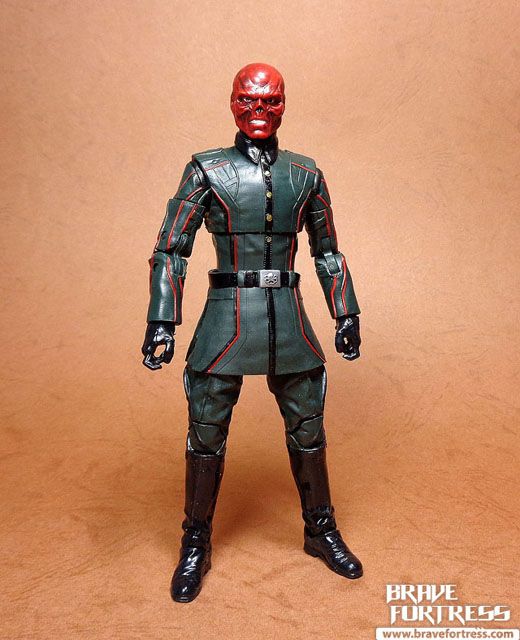 Extra heads for army building.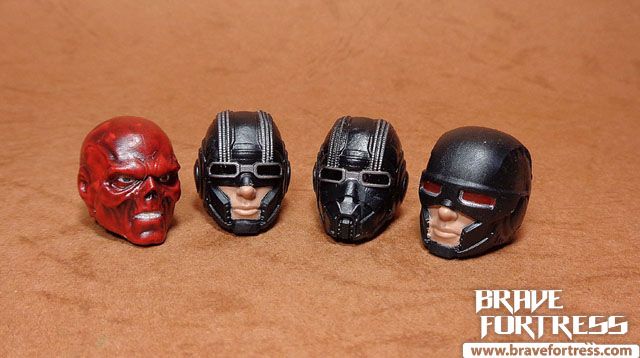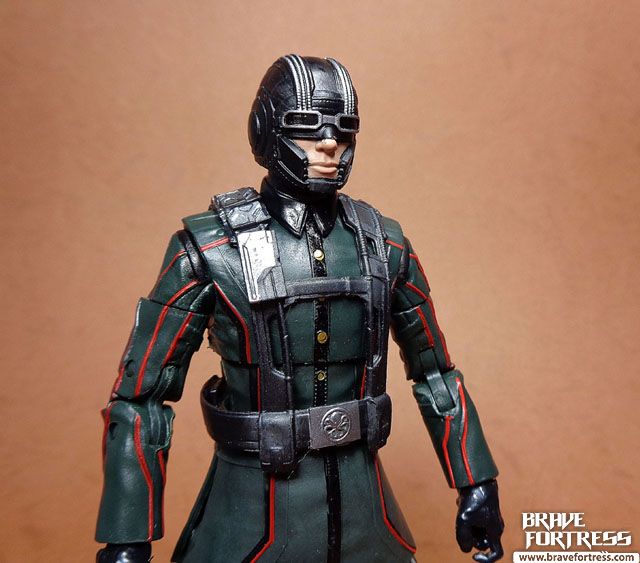 To equip the webgear/ chest harness, just tab in this peg.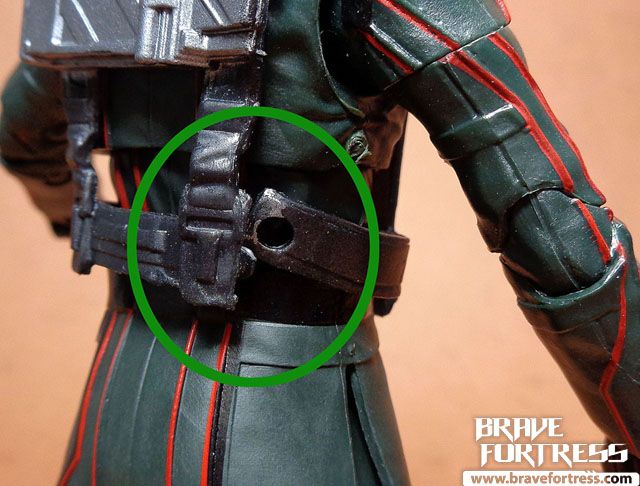 The Hydra standard issue energy rifle.

Alternate head B

Alternate head C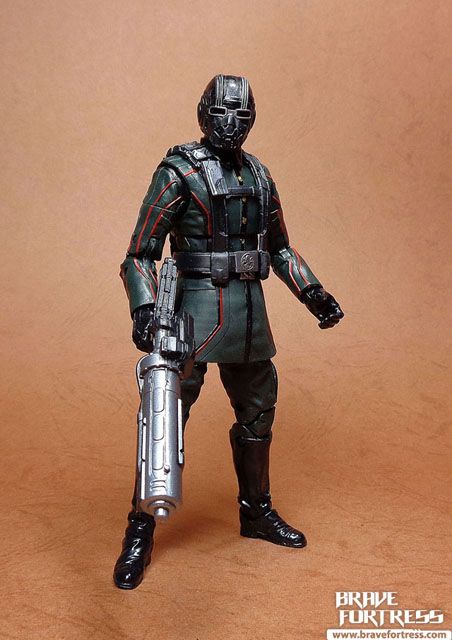 Hail Hydra!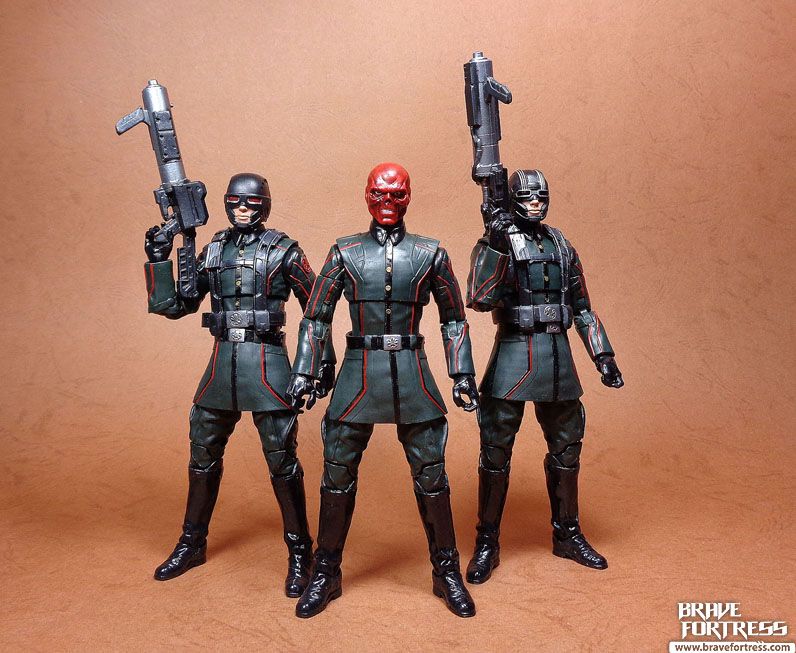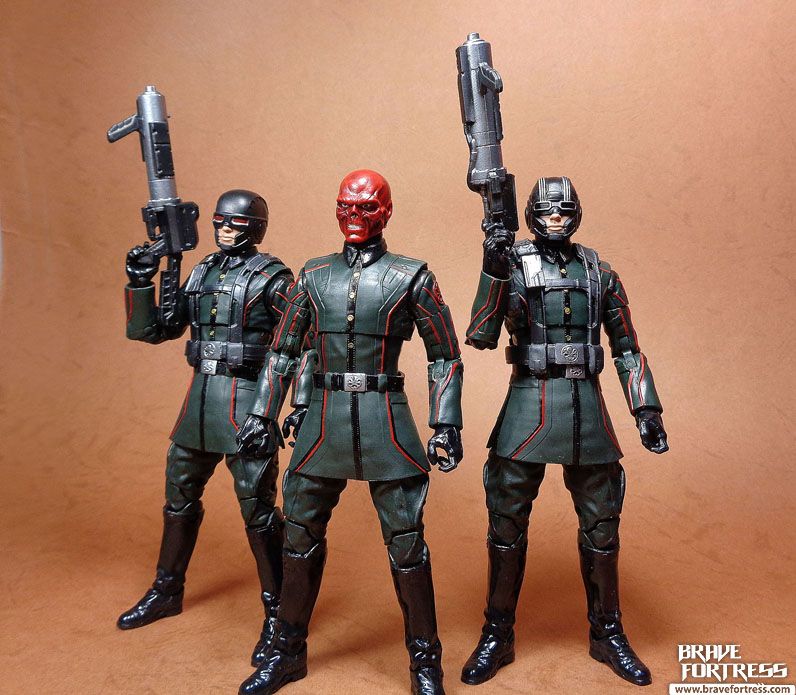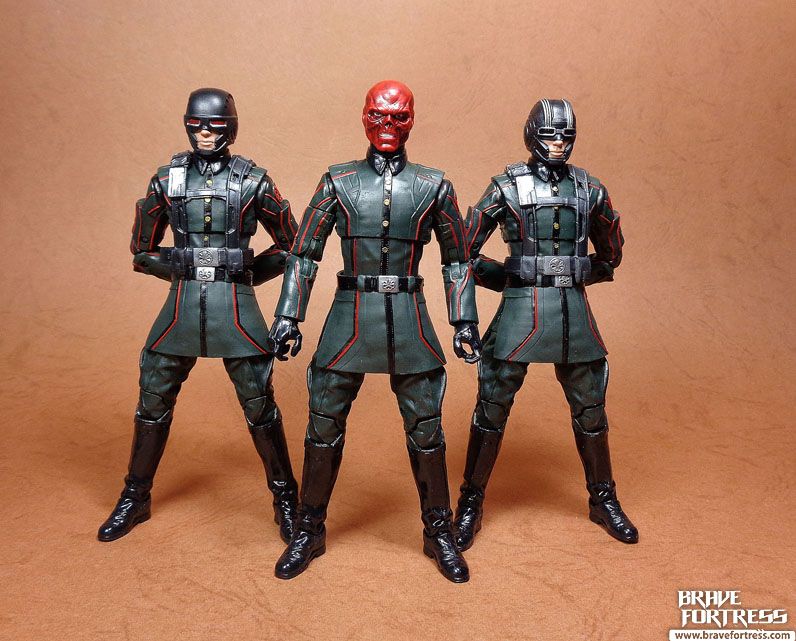 Gold