Marvel Legends Movie Venom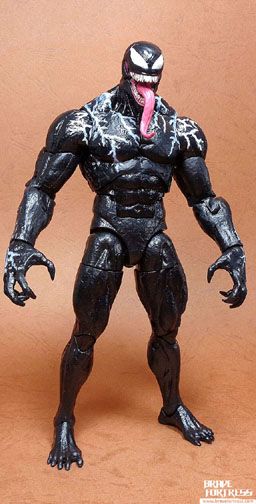 Based on the 2018 Venom movie. In this outing, Venom's origin is changed drastically to make the whole thing happen without Spider-man ever being involved. The costume is still an alien symbiote from space that comes into contact with disgraced investigative journalist Eddie Brock, played by Tom Hardy.

Even without Spider-man being in the movie, I actually enjoyed this film a lot. The symbiote is actually unintentionally funny and has its own charm at times.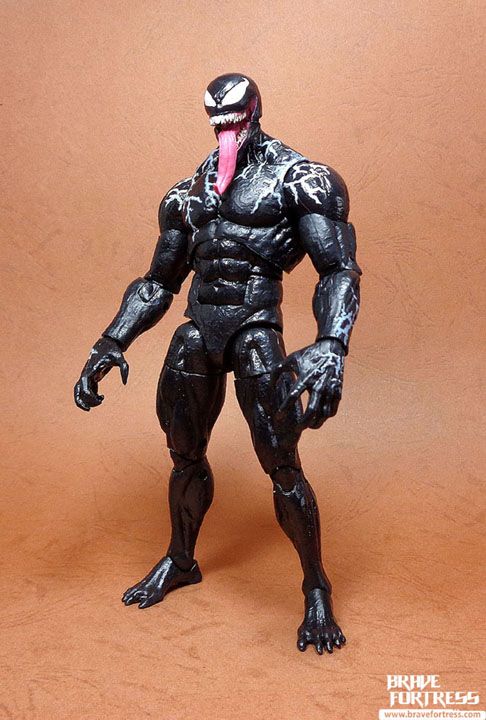 The feet are an interesting new mold. Sadly, the arches somewhat limit the foot's surface area so standing the figure in some poses can be difficult. This is compounded by the fact that the figure has no peg holes on its soles.

The figure doesn't come with the traditional Venom "spider" logo. The figures' design lacks a waist joint, too.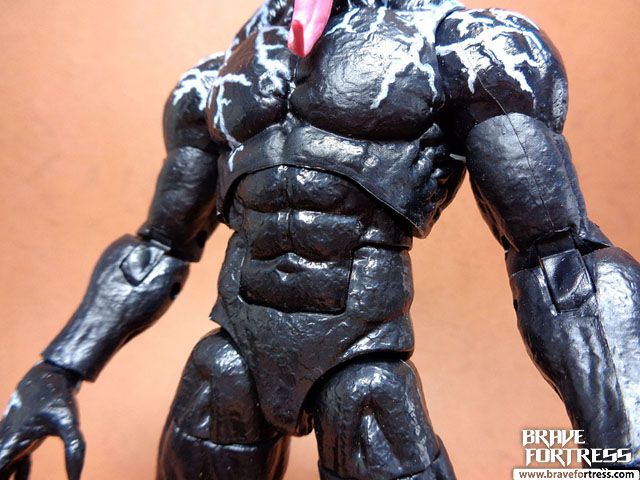 Movie Venom's pretty tall. He stands roughly 7.75 inches tall.

The set comes with an alternate "closed maw" head.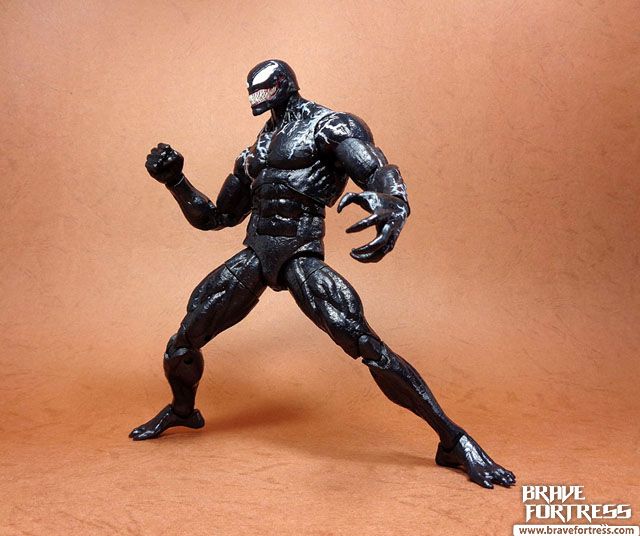 Overall, a decent figure. I really loved the movie so this is a win for me.

Alternately, I think the figure can also work as a stand in for "Riot" if you're trying to go for the five Life Foundation symbiotes from the "Venom: Lethal Protector" comics saga.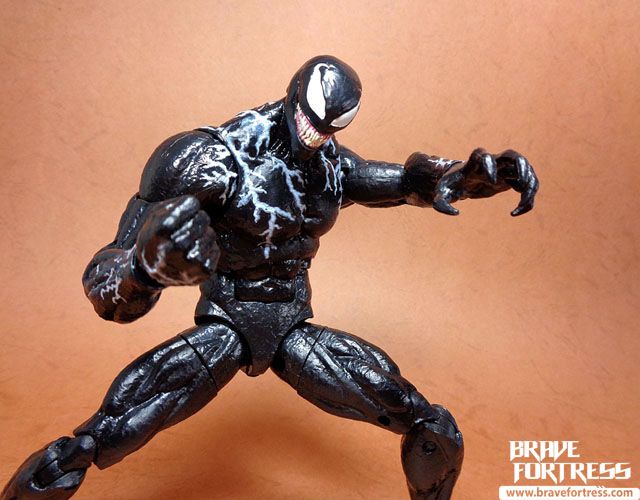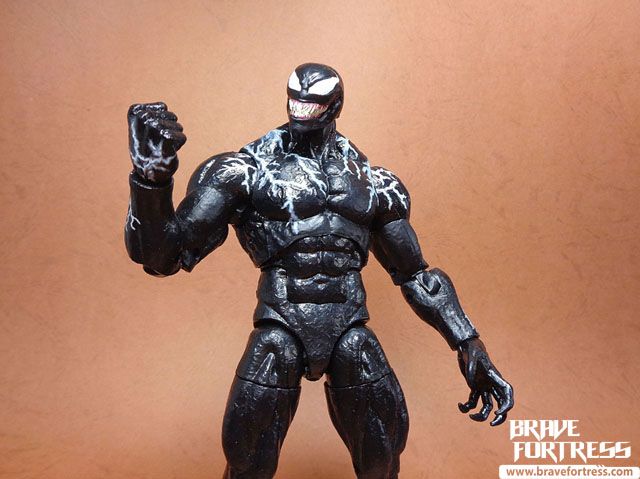 I really didn't feel like getting the full "Venompool" wave, as the wave is mostly redone characters that appeared only for a short time in a certain saga and I'm really trying to cut down on repeat releases, so no Gwenom, no evil Miles Morales, Carnage (another??) and Midnight Sons Morbius for me this time.
At this point, after collecting Hasbro MLs for a decade or so, there's just way too many repeats of existing characters in my ML collection already. I'm already starting to wonder if I'll ever be able to display all the ones that I have (after a long count, the tally's already closing in on 900 ML figures, not counting Toybiz stuff), so I think I've reached the saturation point, where I might possibly get figures based on never before done characters only. We'll see…
Gold