Marvel Legends Retro Carded Fantastic Four Human Torch
Coming across this figure while its packaging was in immaculate shape, I gave in and grabbed it while it was on clearance (which actually led to me grabbing Sue/Invisible Girl on the spot as well). With this, I've pretty much wrapped up the "Classic Uniform" look for the Fantastic Four. I'm really glad I didn't go all in and grab them at full price when they first came out. I'll be keeping them carded for now.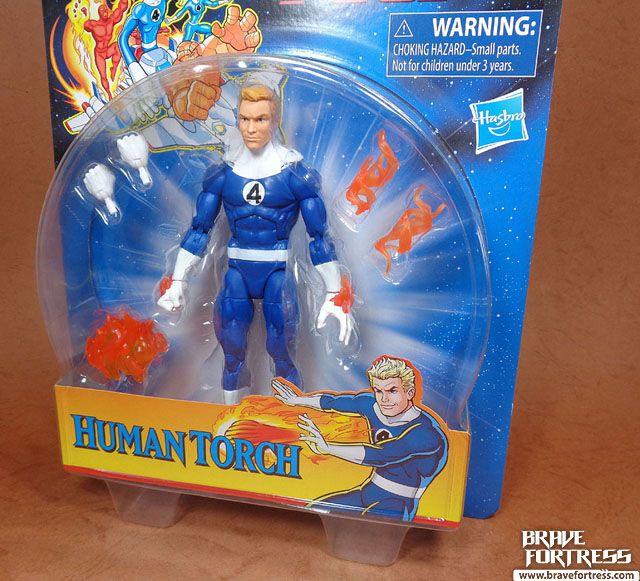 Johnny comes with the same props as the "Flame On" version of Human Torch.

Like the "clear" version of Susan Storm/ Invisible Girl, this "solid" version of classic uniform Johnny Storm was released as a 2021 Hasbro Pulse Exclusive.
Gold