Marvel Legends Retro Collection Animated Spider-man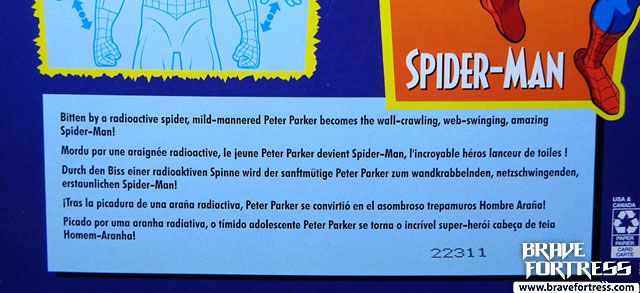 Based on Spider-man's look in the animated series back in the 1990s, Hasbro decided to finally release a proper animated-style figure for their "Retro Collection" sub-line.

Similar to the X-men VHS sub-line, this set comes with cel-shaded paint applications for old Web-head.

The animated series Spider-man had very unique shape of the eyes. I'm really glad Hasbro was able to recreate this for the figure. The eyes are very iconic to the animated series model.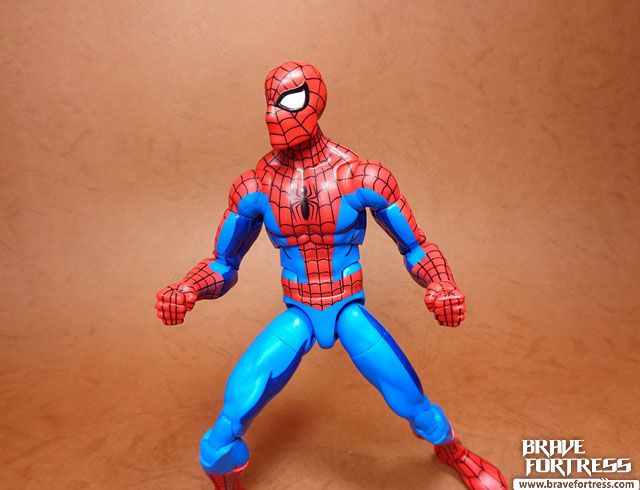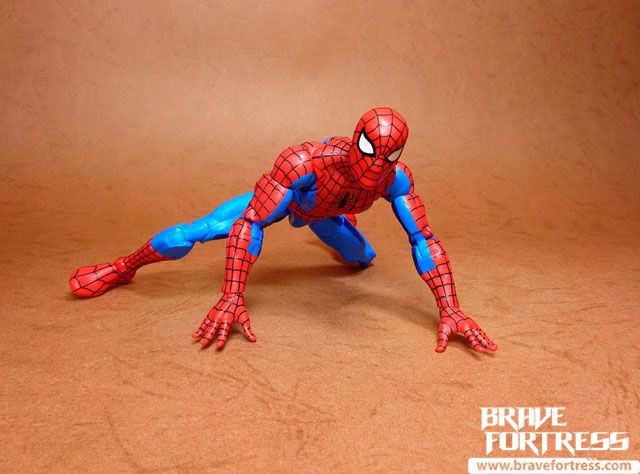 Thanks to the drop-down joints, Spidey can pose like this now.

Pinless joints for the win!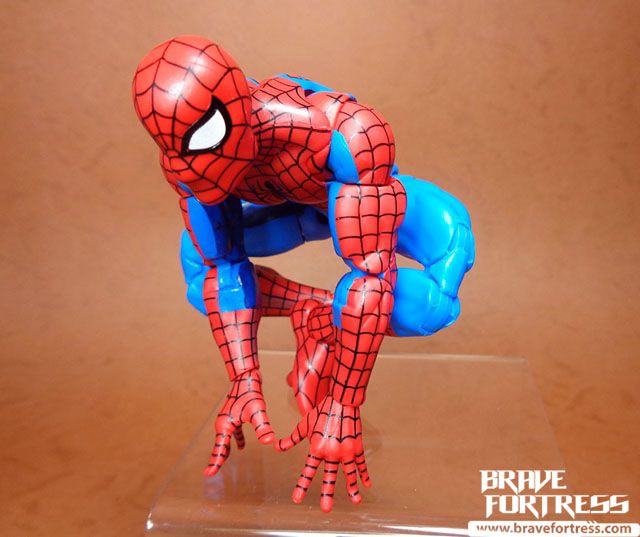 The set comes with some web effects parts for Spidey.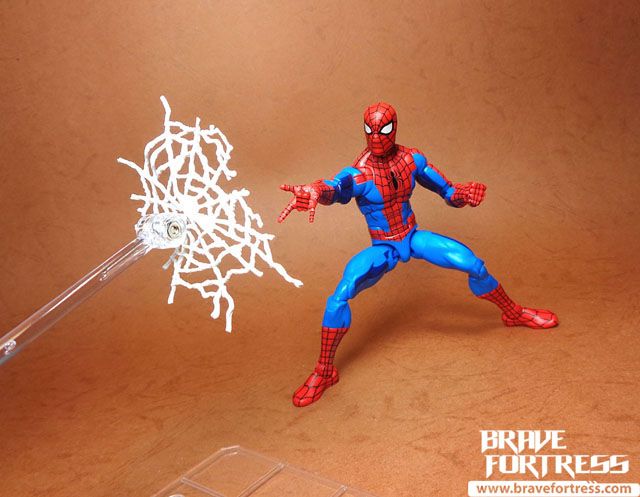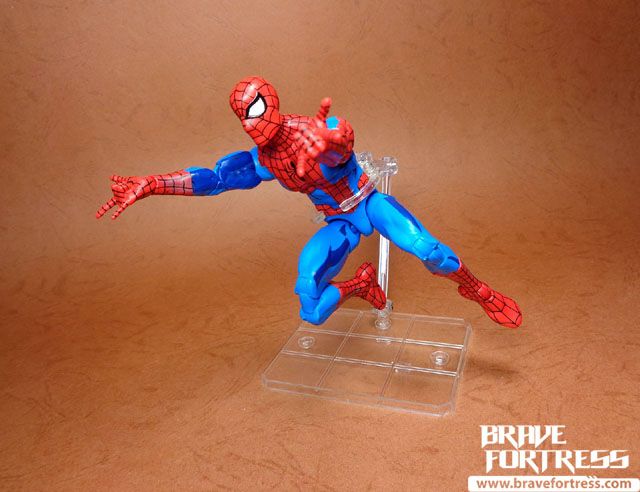 It's a shame we don't get a proper web line for Spidey to swing on for this set.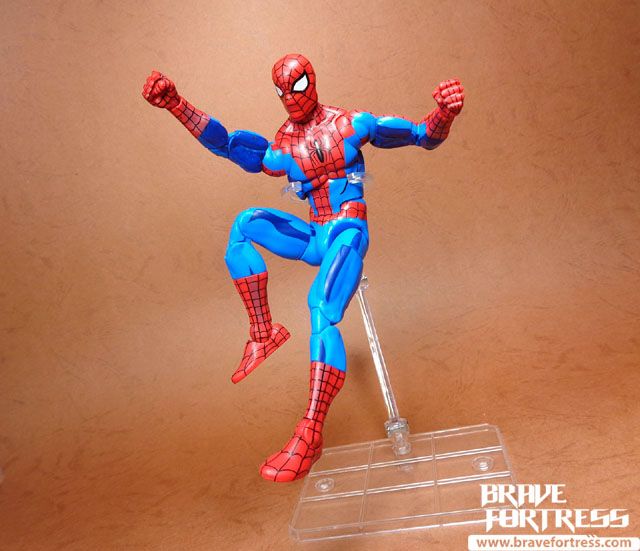 Overall, I love it! The animated series was one of the best back in the day since it introduced the old classic Spider-man stories to a whole new generation of fans, Plus it only makes sense that they make a proper animated Spider-man to go with a toyline that's been heavily using the vintage series' packaging design as inspiration (the first one was more "classic inspired", than animated).
I am not a fan of the cel-shading (I almost didn't get this figure when I first saw the shaded underarms, yuck), but thankfully, at least it's not as glaring for the most part.
Now I wonder when we'll get an aunt May and Ben Parker 2-pack?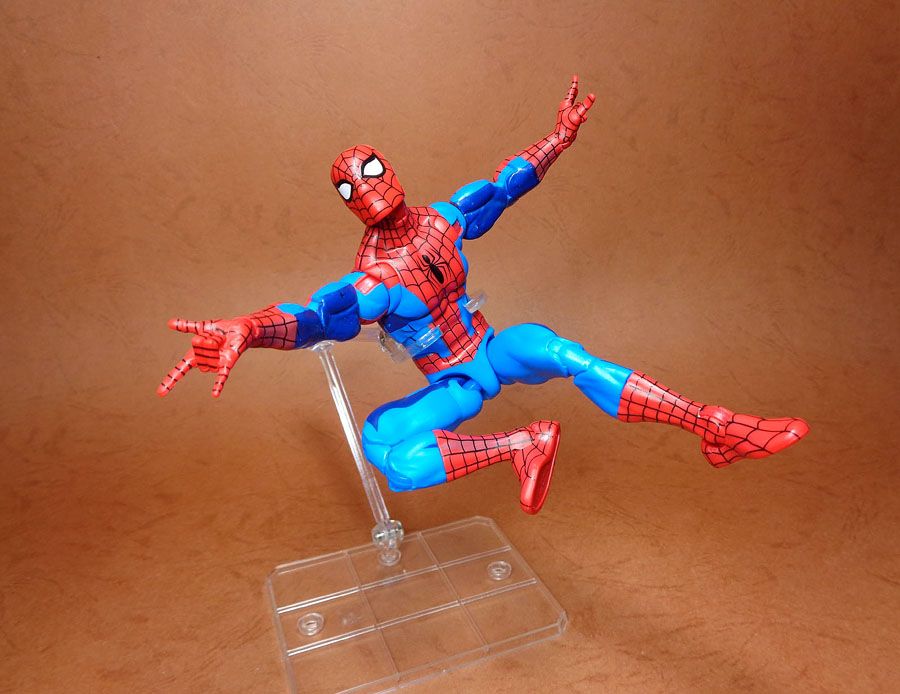 Gold