Marvel Legends Retro Collection Human Torch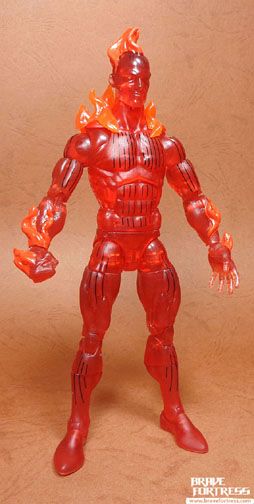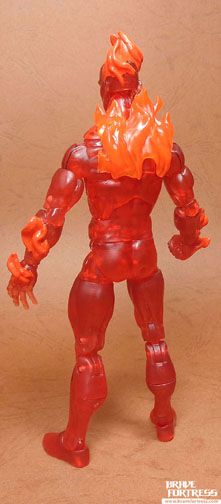 The younger brother of Susan Storm (the Invisible Girl), Johnny Storm's alter ego is the Human Torch. The only member of the Fantastic Four with the ability to fly and project intense flame and fireballs at an opponent, the young, hot-headed hero is always ready for action.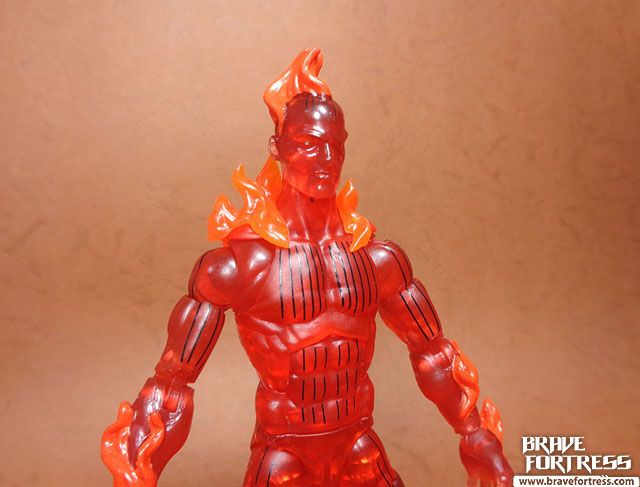 The body is actually a mash up of parts from the previous Walgreens Human Torch with the "All New, All-Different" Spiderman body from the two-pack with Mary Jane.

"Flame On!"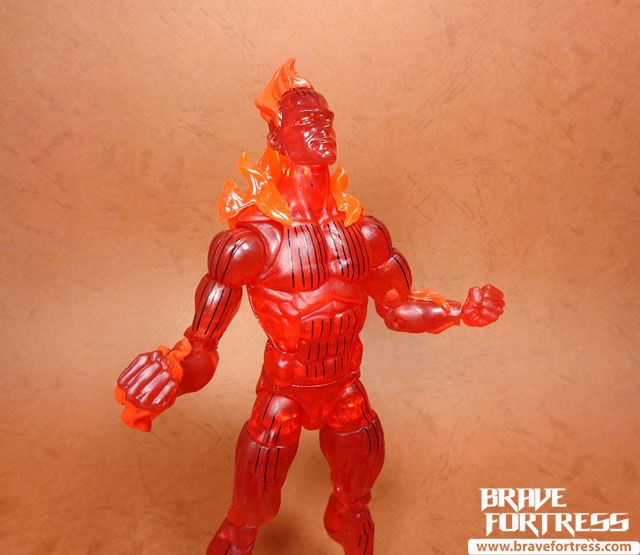 The headsculpt is still the same as the Walgreens version.

While the head was a bit of an orange mess on the Walgreens Torch, it surprisingly works really well here.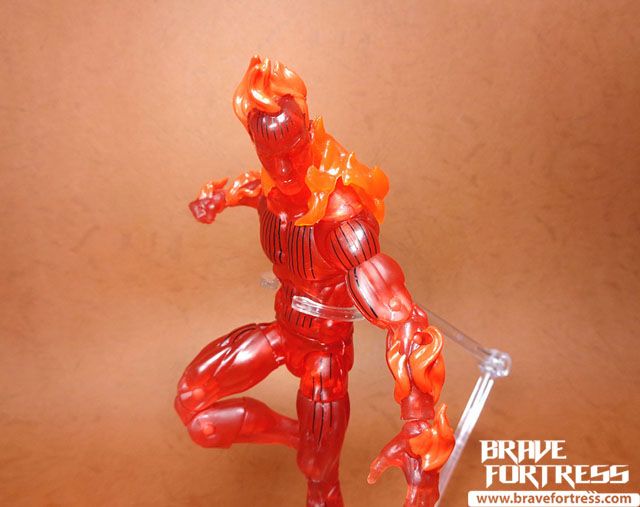 The set comes with the same flame effects for his collar. His boots no longer have the flame effect from the Walgreens set though.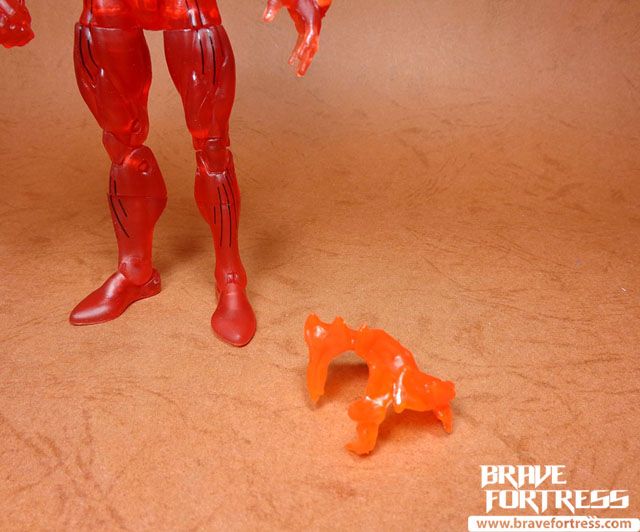 Using a third-party display base, I added some more posing mileage to this figure.

The set comes with optional flame effects for Torch's hands.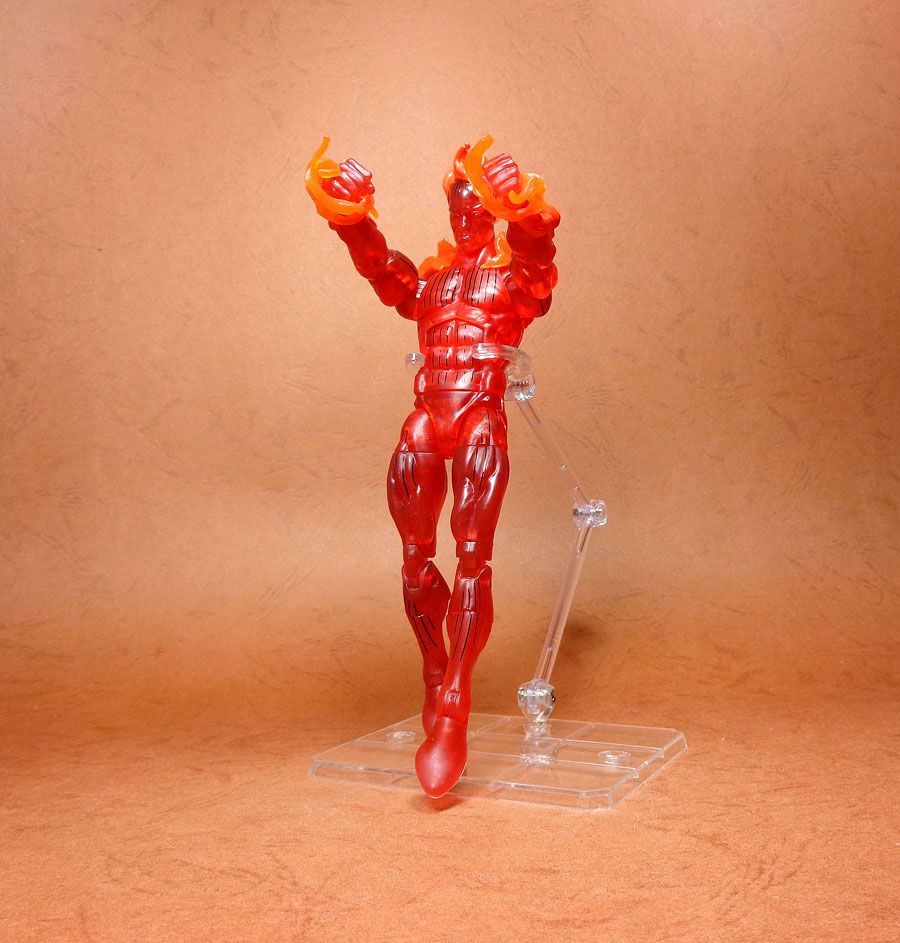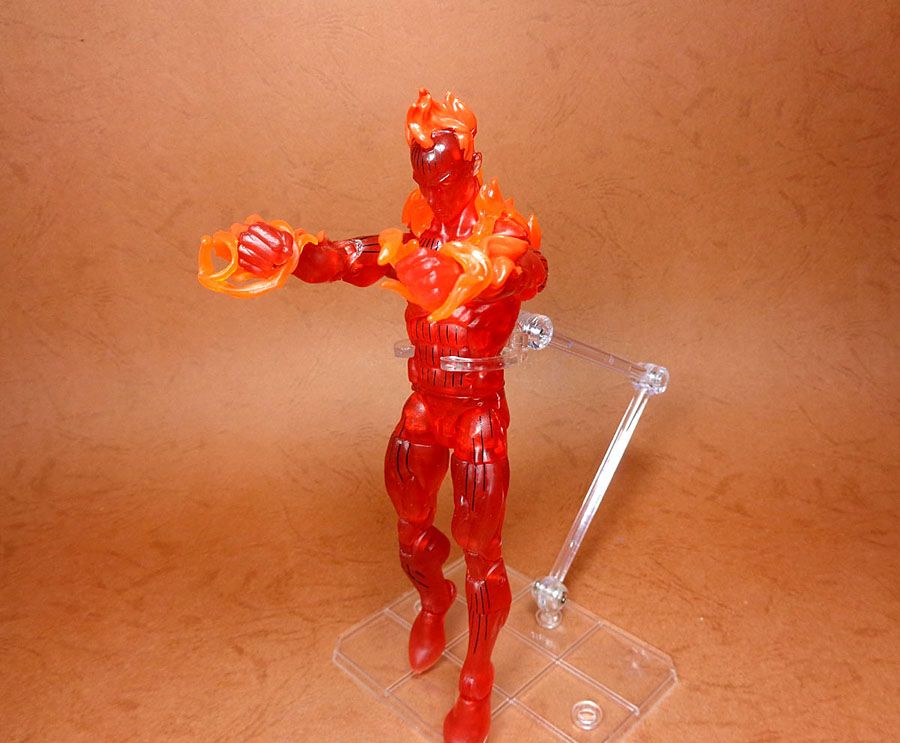 Overall, I'm really happy with my purchase (late as it is, good thing I was still able to find a copy). After initially passing on this since we've gotten way too many Human Torch figures in the past, I eventually decided to give in and get this, since the torso here is nicer than the Walgreens version and more iconic of the classic look for Torch back in the day.
The best part is that this variation actually works well as a substitute for the Walgreens Torch and it can also function as the android Torch from the Defenders comics back in the early days of Marvel Comics. There's no going wrong for this figure. I should've gotten it sooner.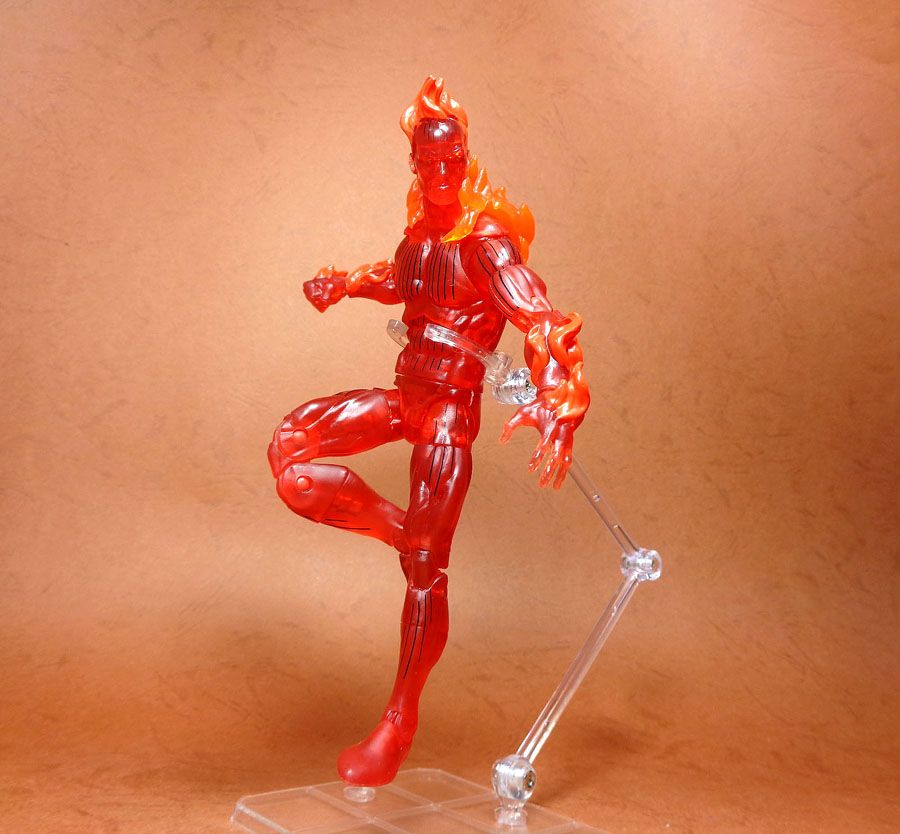 Gold