Marvel Legends Retro Collection Rhino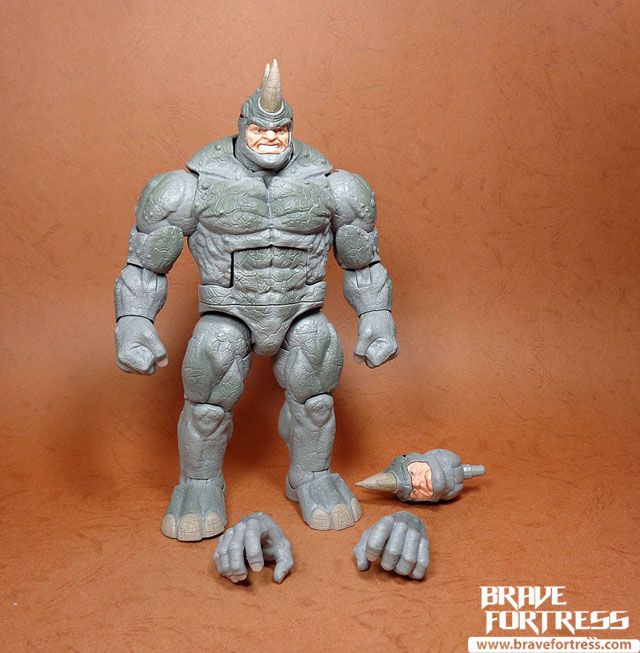 Rhino

Aleksei Sytsevich was once a member of the Russian mafia who allowed himself to undergo chemical and radiation experimentation to gain superhuman strength and stamina. Naming himself the Rhino, Aleksie would later further increase his strength through gamma radiation, the same type that gave rise to the incredible Hulk.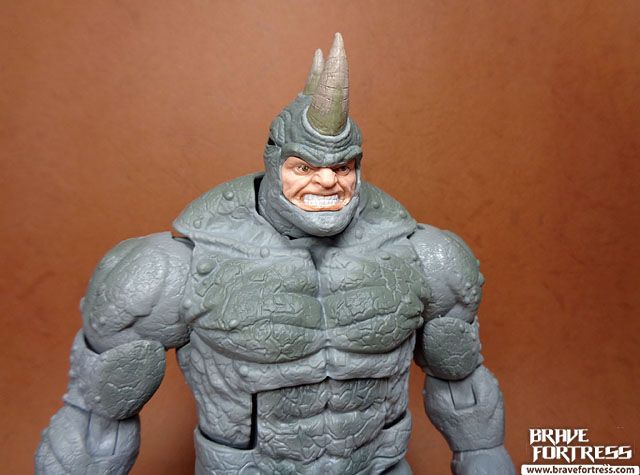 The figure is a heavy retool of the previously released 2015 Build-A-Figure, with more accuracy given to his classic comics look.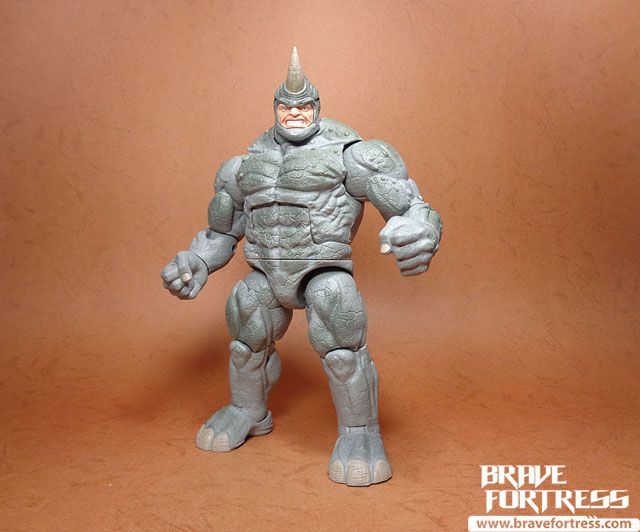 Standing at 8.5 inches (counting the tip of his horn), the Rhino is pretty big.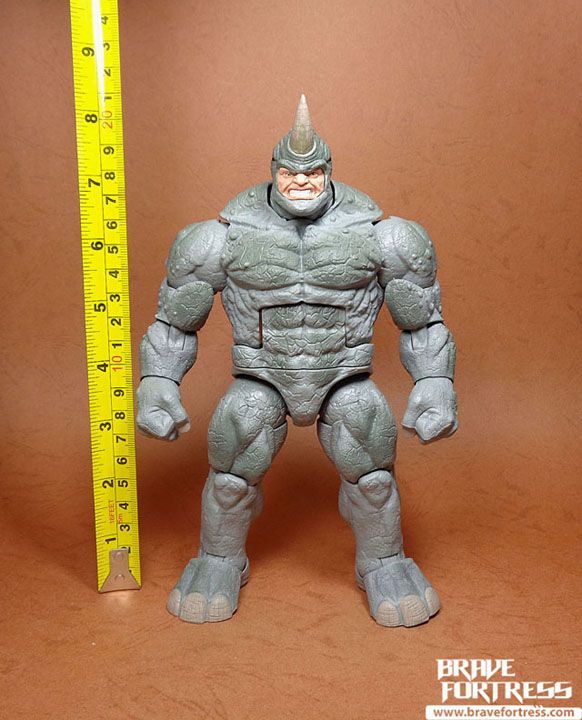 The set features an alternative "neutral facial expression" head.

But I think I'll go with the default "angry" head since it matches the Rhino's personality better.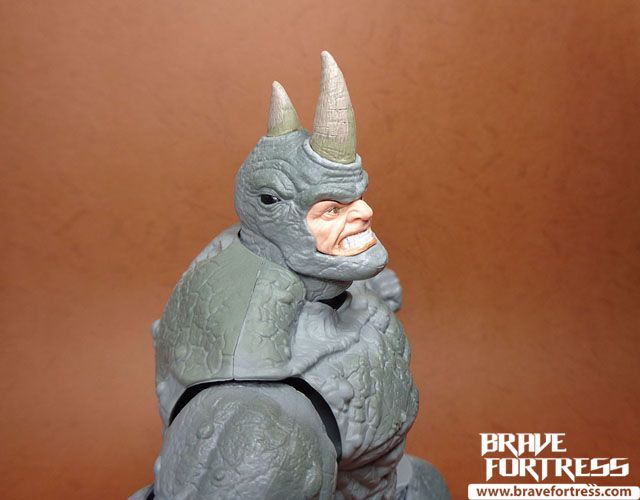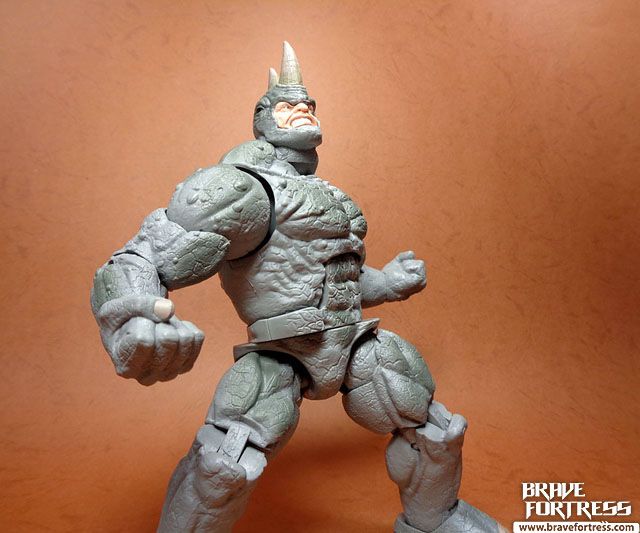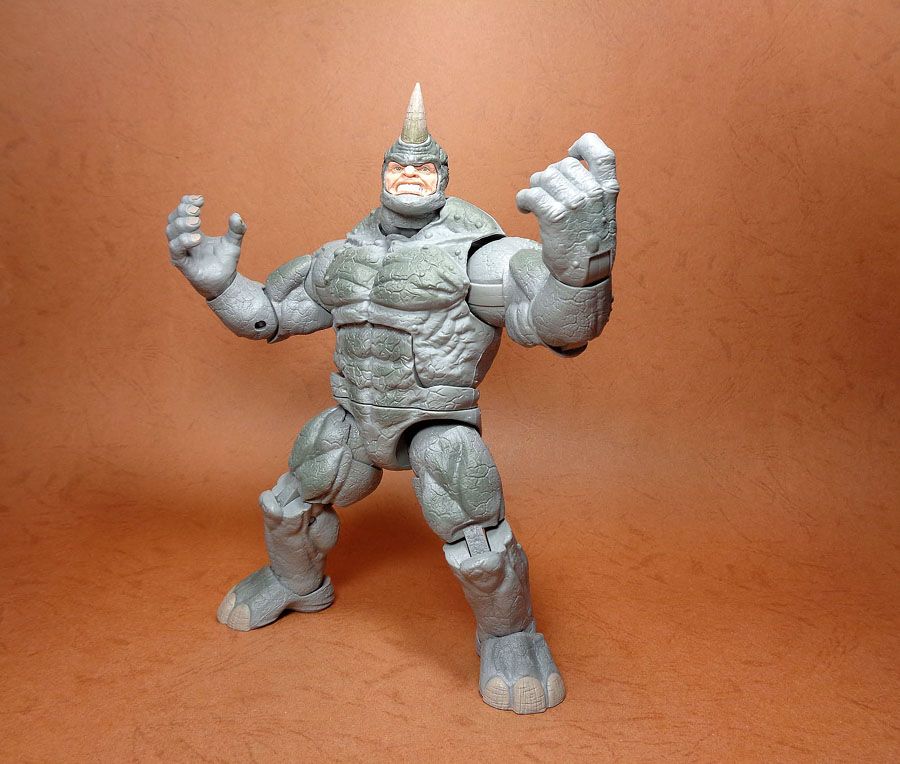 Overall, an impressive figure. Lots of details went into the sculpt work and the size is just really good when displayed together with other Spider-man villains.
I was originally on the fence for this guy, as I already had the 2015 BAF "modern" version, but I just really love the classic look on this character, plus the Retro Card motif for the Spider-man sub-line is just too cool to pass up.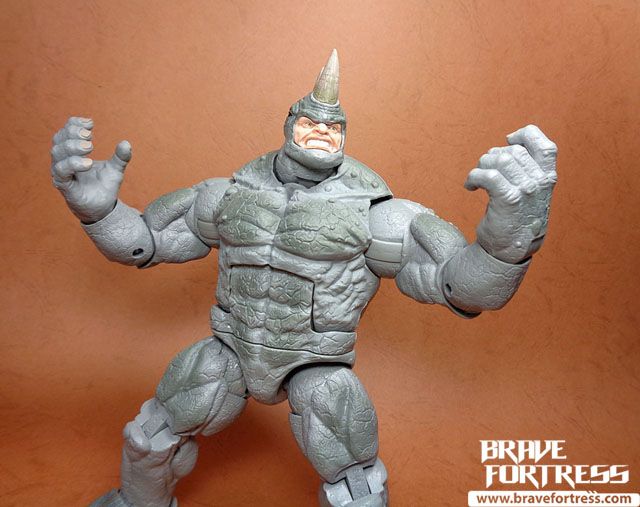 Gold