Marvel Legends Retro Collection Scarlet Witch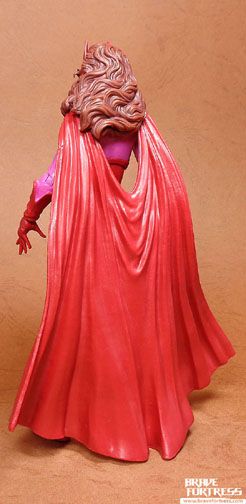 A former member of Magneto's "Brotherhood of Evil Mutants", Wanda Maximoff is also Magneto's biological daughter. Possessing the mutant ability to alter reality and probability, she can manipulate her target into having "bad luck". She later on gained the ability to warp reality into whatever she desires on a grand scale.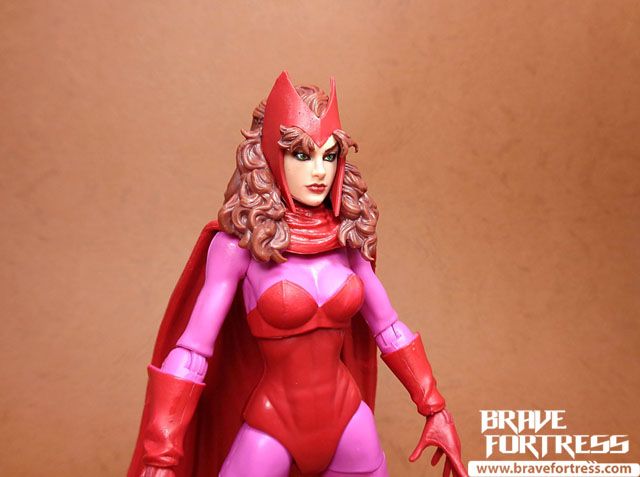 The figure is a redeco of the Scarlet Witch from the X-men "Family Ties" 3-pack with Magneto and Quicksilver.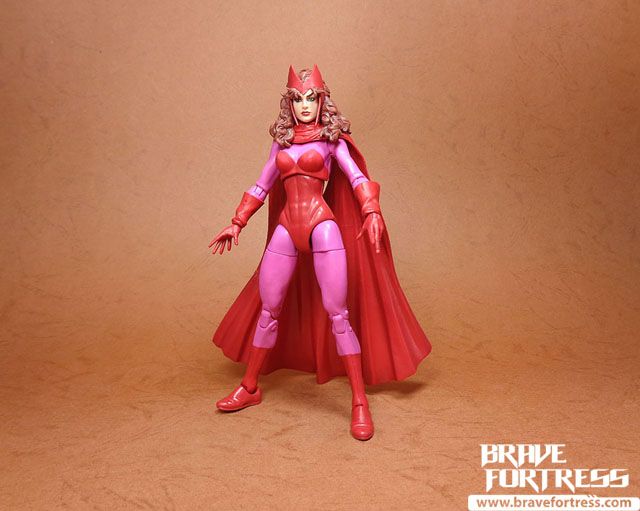 I really wish they gave her heels this time around. Still the same flat boots on this figure.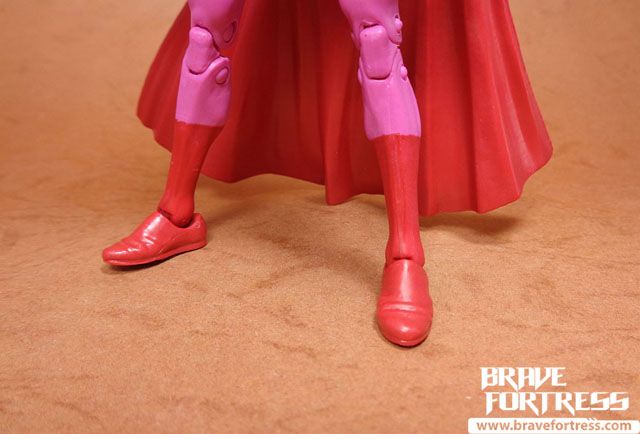 Unlike her actual "classic" comics look, where her headgear doesn't give her bangs for her hairstyle, this figure takes some liberties with its design.

While the set doesn't come with any extra hands, it does have both versions of the usual effects parts Hasbro has been pairing up with various Wanda figures over the years.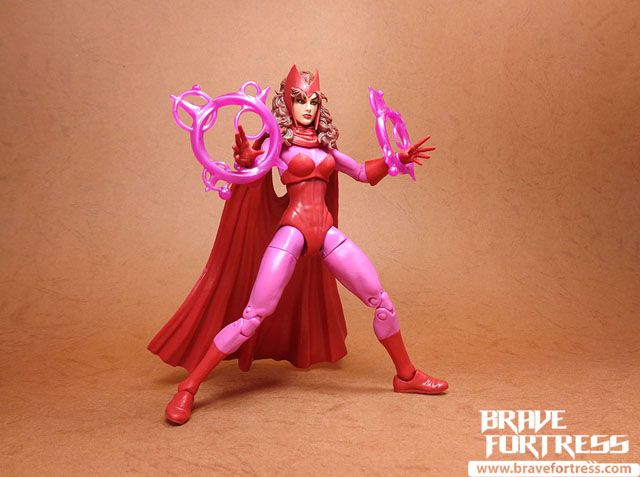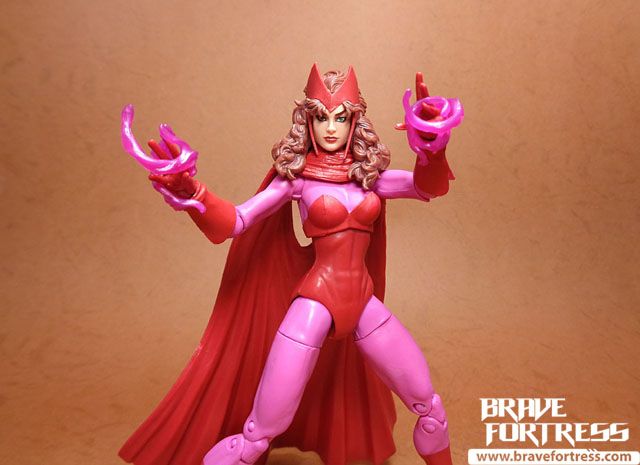 At least we can mix and match the effects parts pairings, eh?

Overall, a pretty decent set. I can always use a spare Scarlet Witch to pair up with the Avengers while another one goes along with the Brotherhood of Evil Mutants. Plus I think it's great that Hasbro is doing a good job with the Toybiz-inspired Retro carded Avengers, X-men and Spidey lines, a lot of collectors are down with it. Hopefully, they'll release a single-carded Quicksilver in the line soon as well, so we can have a spare Quicksilver to pair with Wanda and/ or X-Force and/or the Avengers.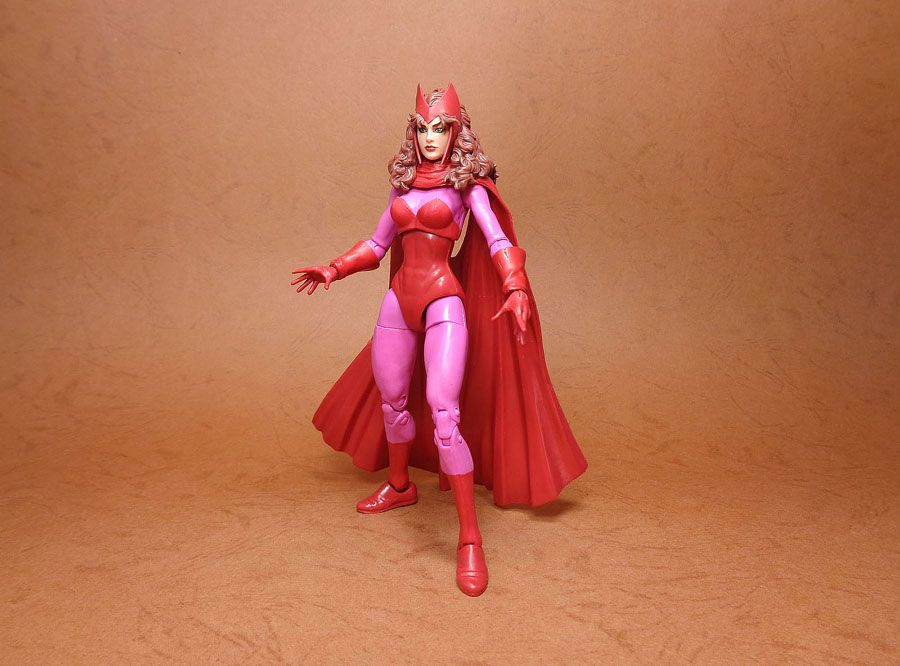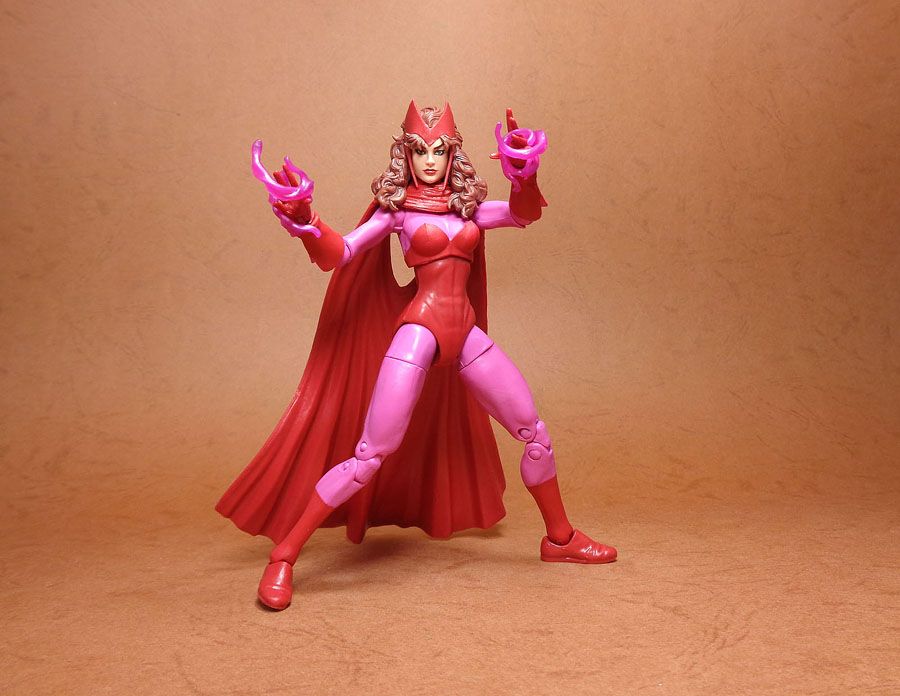 Gold