Marvel Legends Retro Collection The Thing
A retool of the previously released Ben Grimm, this one, like the others in this wave, is meant to be a throwback to the old animated look of the characters back in the 90s. While for a moment I did consider opening the FF in this wave, the terrible, terrible headsculpt on Sue, plus the protruding brow on the Thing just made me drop the idea as a whole. I consider the older versions more superior than the ones presented in this wave.

I couldn't help but chuckle when I saw his toes poking out at the bottom of the packaging. Pretty smart move in order to keep the packaging uniformed for the wave there, Hasbro.

The set comes with an alternate "angry" head.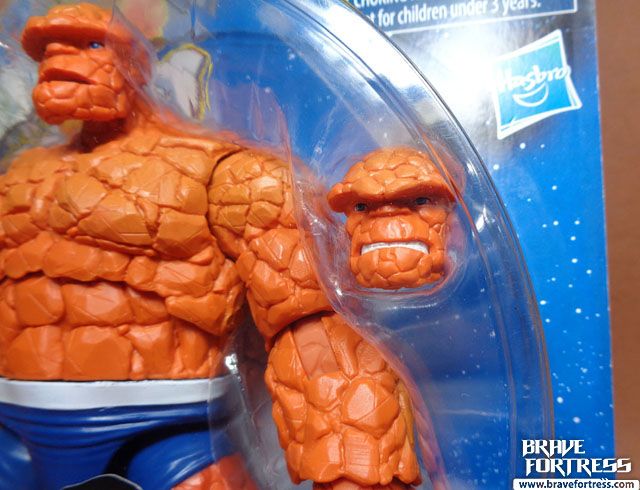 While I still can't pull the trigger on Sue, I eventually gave in and grabbed Ben from this wave while picking up Torch. I'll still be keeping Ben carded for now though, since I still prefer the older Walgreens version of the Thing (that craggy brow on this version really bugs me).
Gold