Marvel Legends S.H.I.E.L.D. Agent Trooper 2-pack Group shot
As this set is a 2-pack, I opted to get 3 sets to build a group of 6 (my usual count when army building 6 inch scale figures).

To get a full glimpse of the packaging art, you can set up the boxes like so.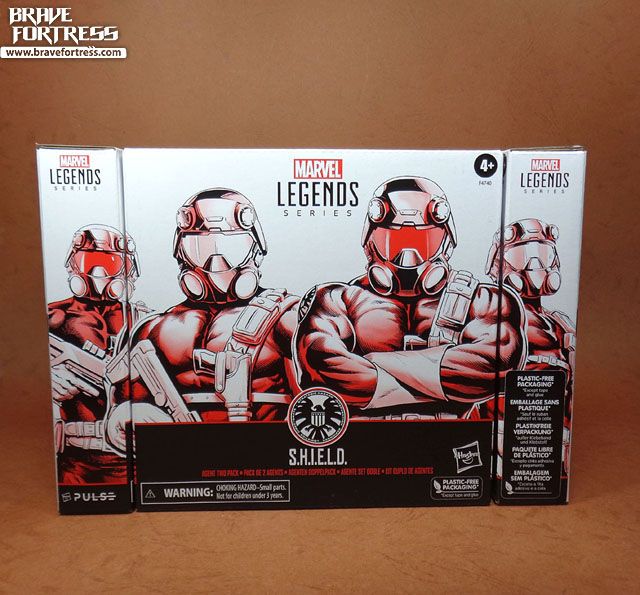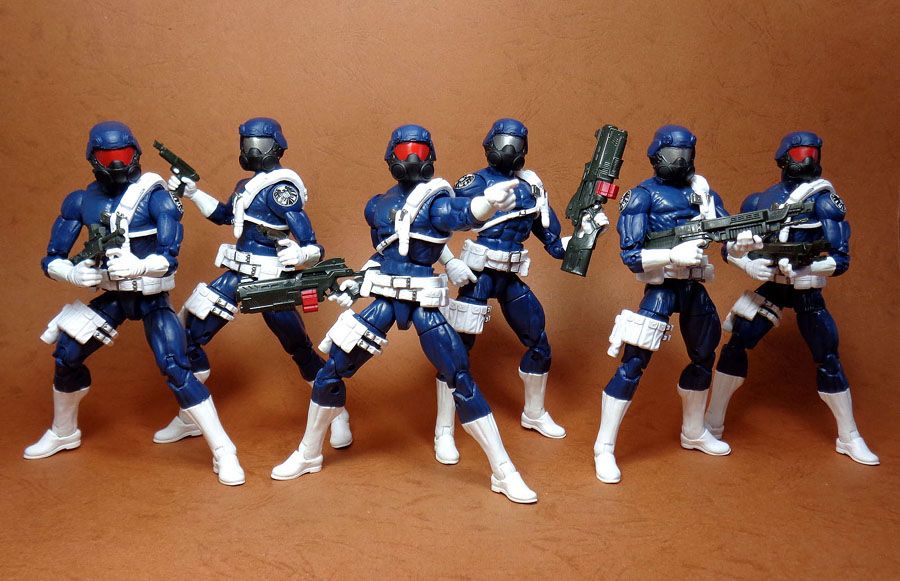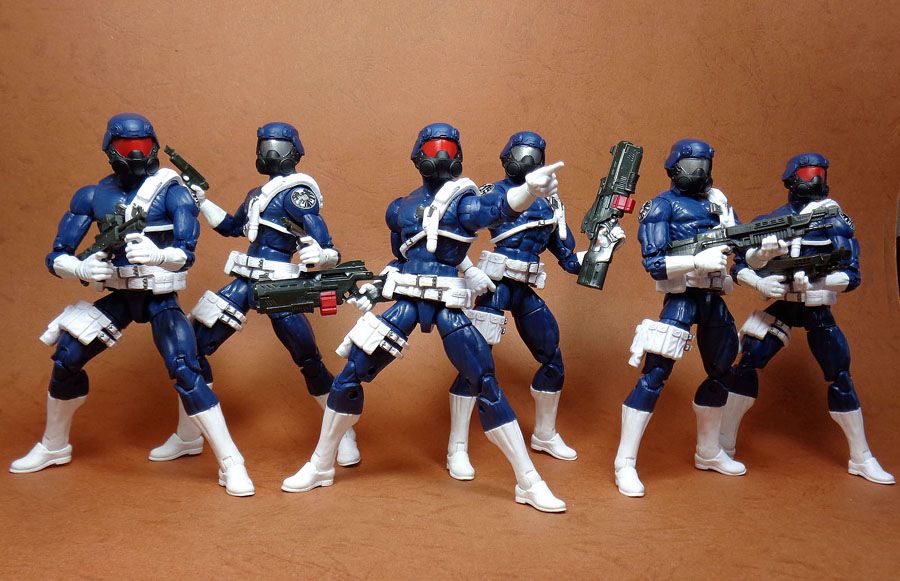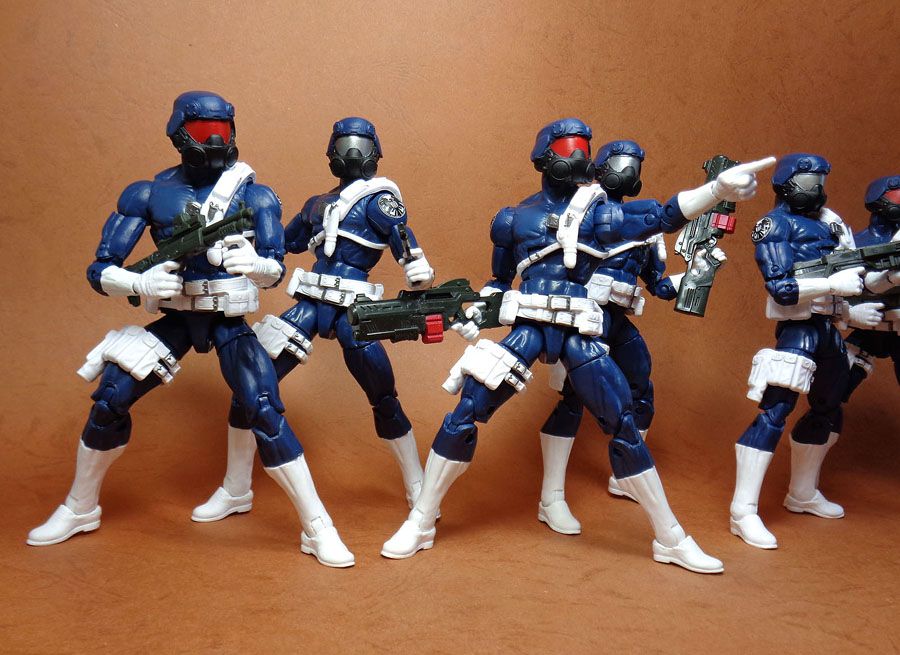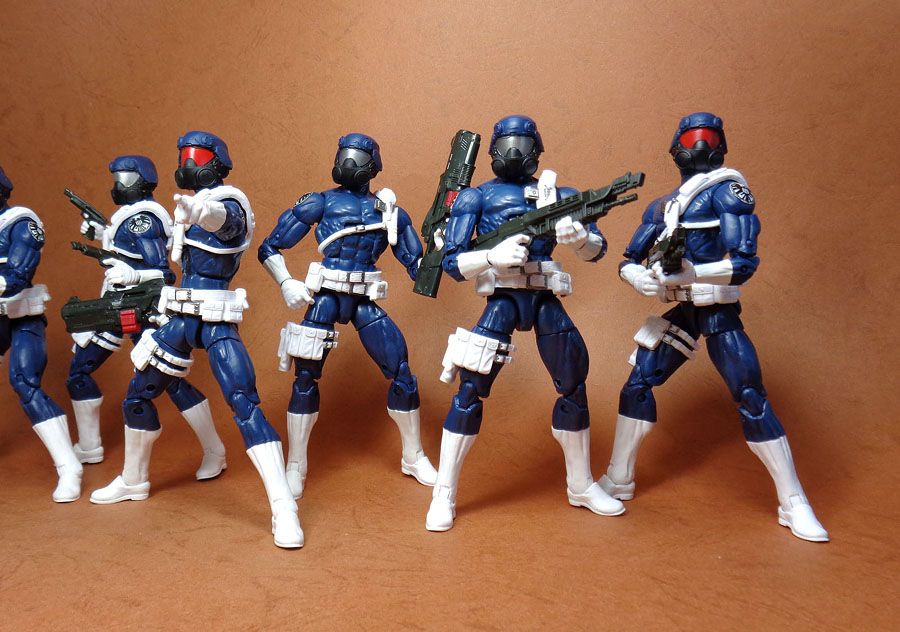 Thanks to the various heads in this set, you can army build these guys in a myriad of ways. I'm really looking forward to when they release the upcoming comics-style Maria Hill/ Quake figure from the "The Controller" wave.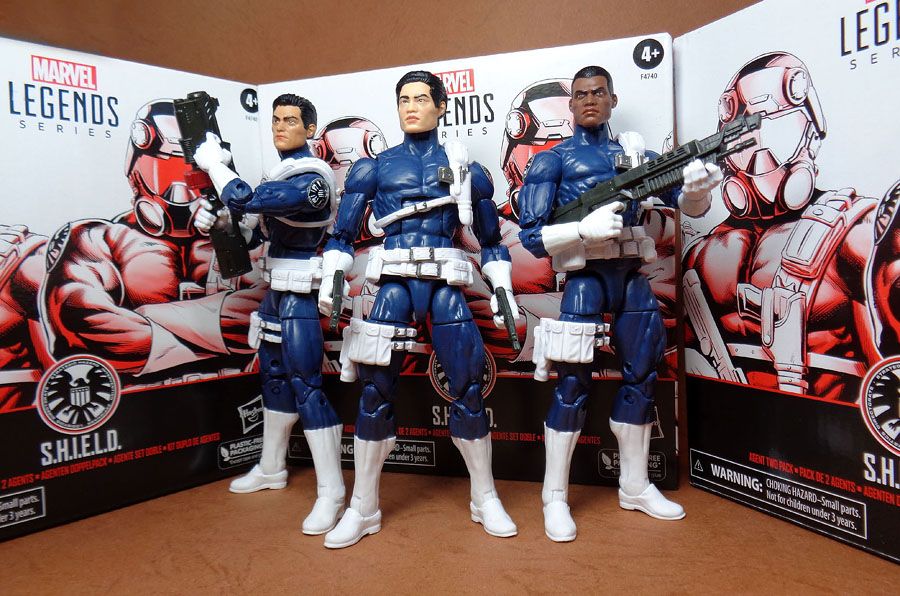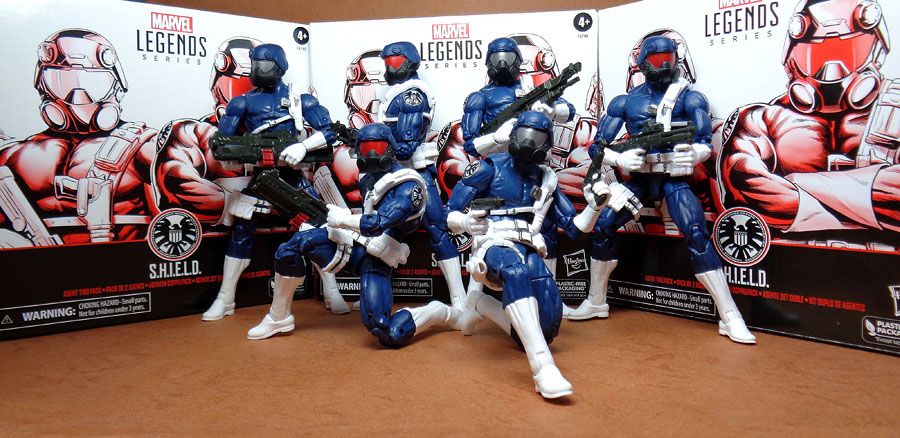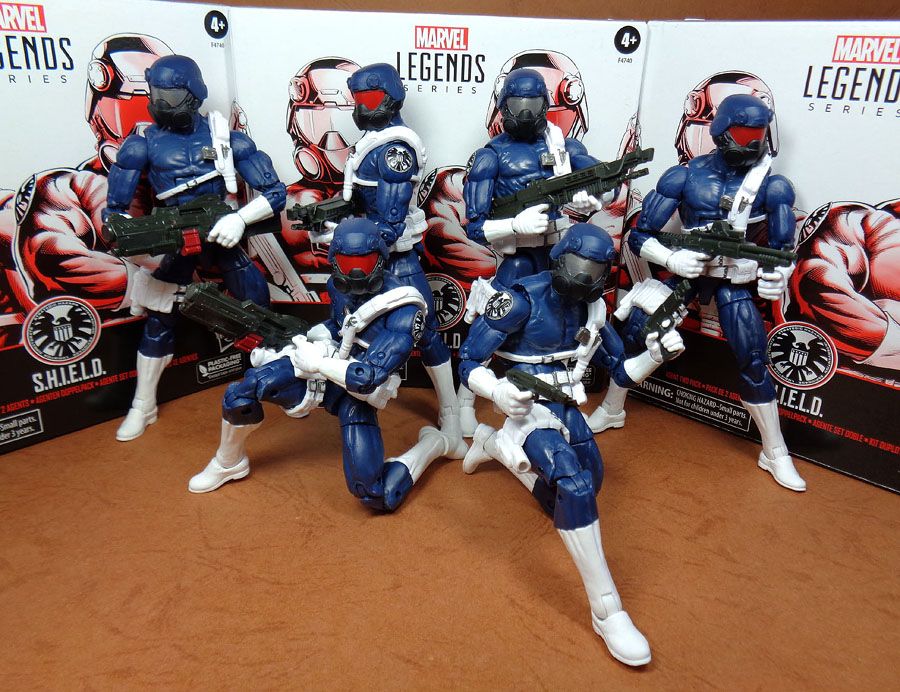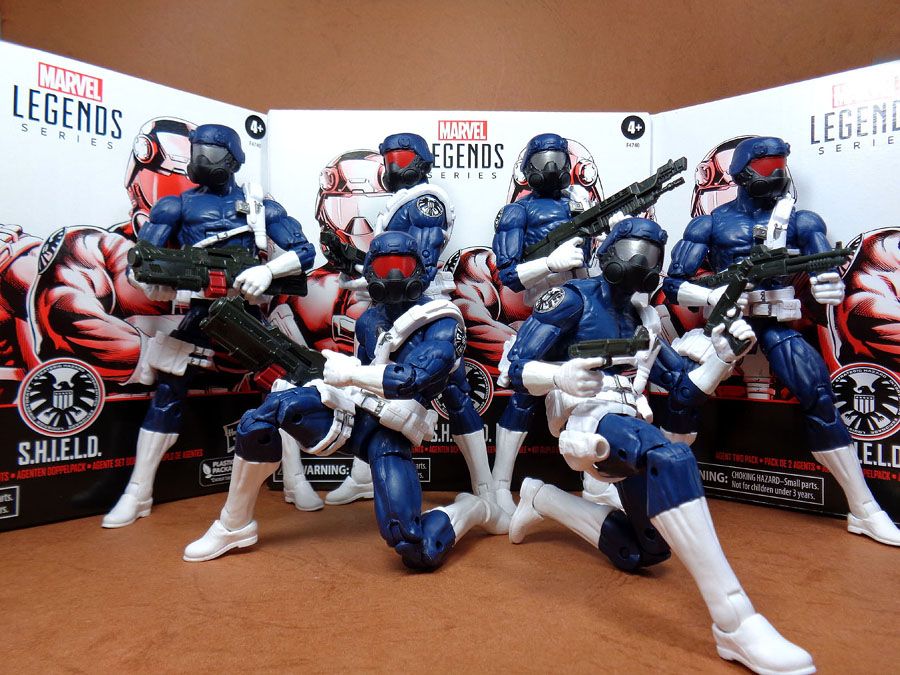 Gold