Marvel Legends SDCC 2018 Defenders 5 pack
Set spans about 2 feet long x 6 inches deep.

Daredevil
Luke Cage
Jessica Jones
Danny Rand (Iron Fist)
Colleen Wing
You gotta love how the designers populated the interior of the "train" with a lot of details and Easter eggs from the various Marvel Netflix series.
Daredevil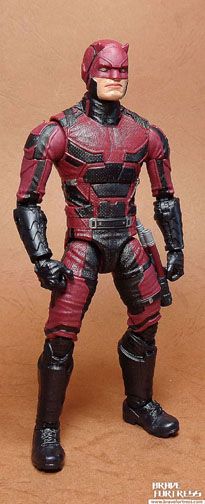 This figure is a straight up reissue of the previous release from the Netflix/ Man-Thing wave Daredevil, with an unmasked Matt Murdock head.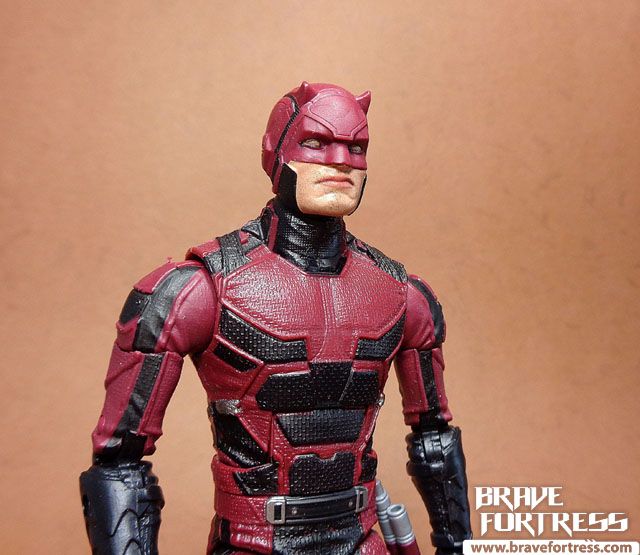 The likeness for actor Charlie Cox is spot on! Too bad it doesn't come with Matt Murdock's sunglasses for added visual effect.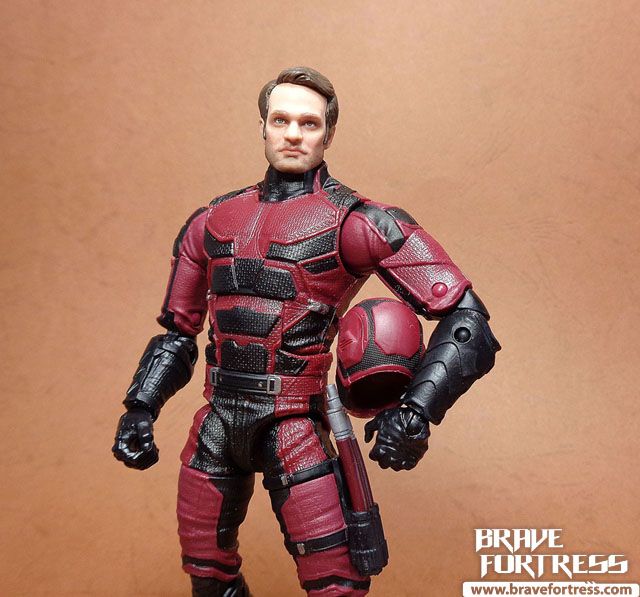 His club can be stored away.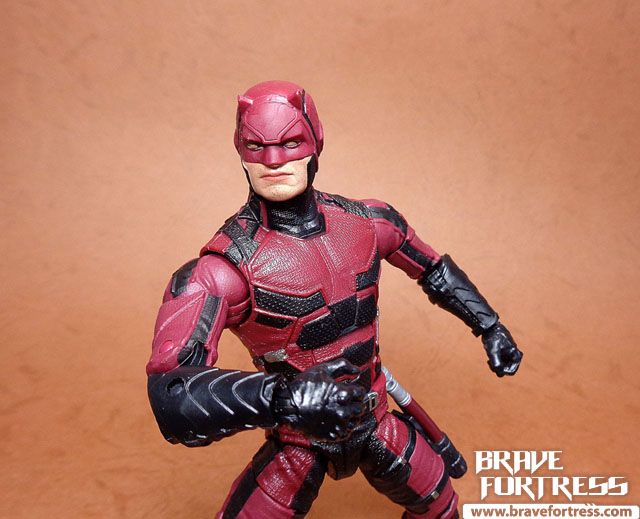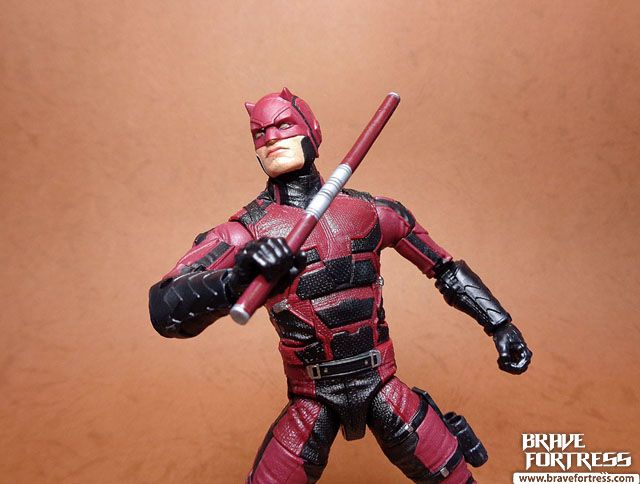 The Devil of Hell's Kitchen

Luke Cage

Luke here is a redeco of the Luke Cage figure from the 2pack, this time in red shirt. What will they think of next…?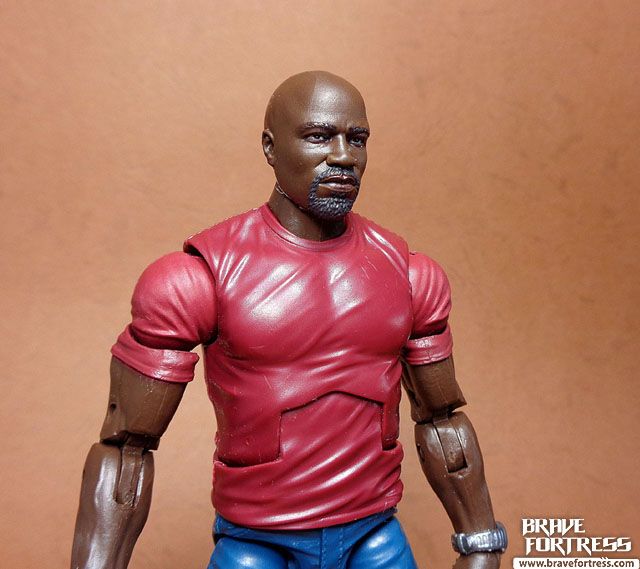 Since most folks will probably use the yellow shirt version, this one seems superfluous, oh well, at least we can use this guy for dioramas as an average Joe.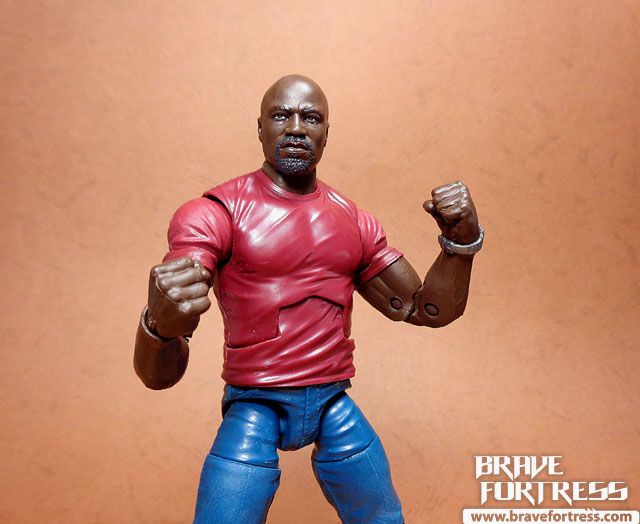 Comparison with yellow shirt version from the Luke and Claire 2pack.

Jessica Jones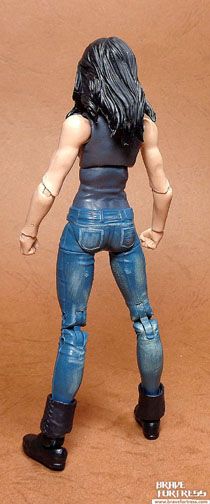 Again another reissue from the single pack from the Man-Thing BAF wave, this time minus her leather jacket.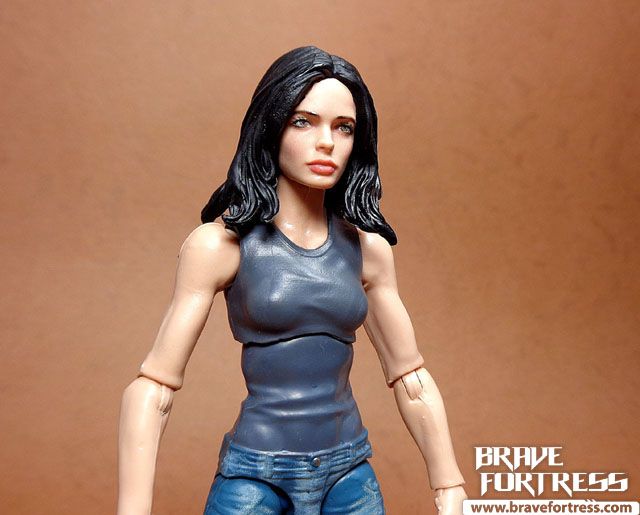 Comparison with the jacketed version.

Danny Rand (Iron Fist)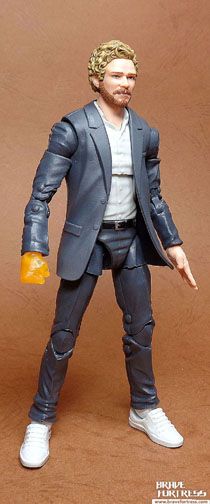 CEO of Rand Industries and expert Martial Artist, Danny Rand is the Immortal Iron Fist.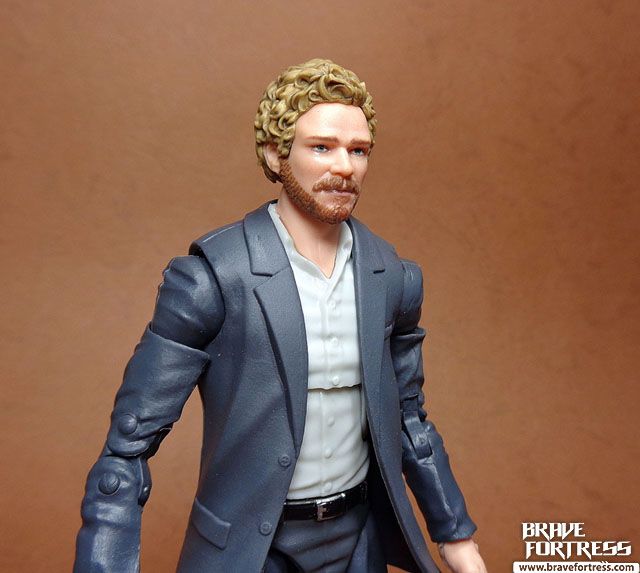 A martial artist who wears sneakers. Oh kay…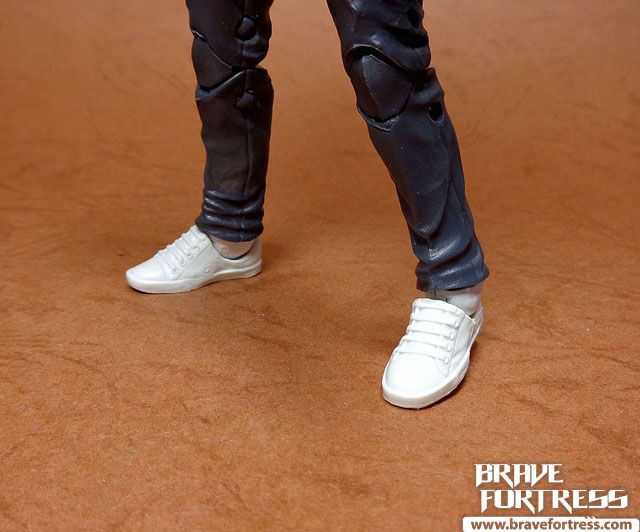 It's cool that he comes with his signature pose hands. But I do wish they gave him some extra hands, he seems kinda dumb if you pose him in other poses.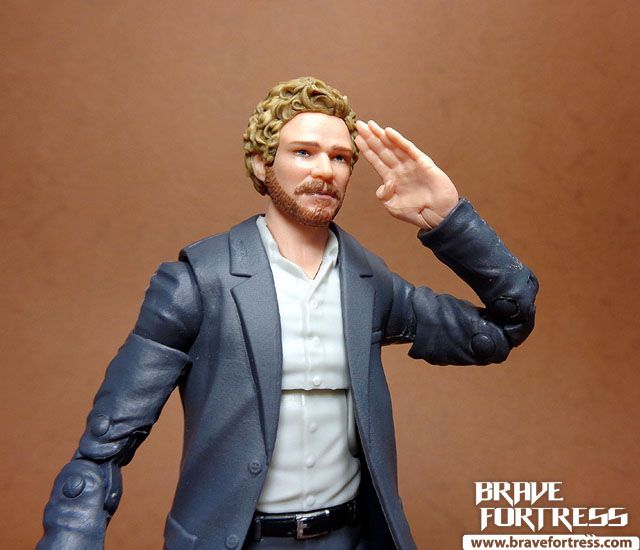 Heroes for Hire? Not really impressing anyone looking like that though.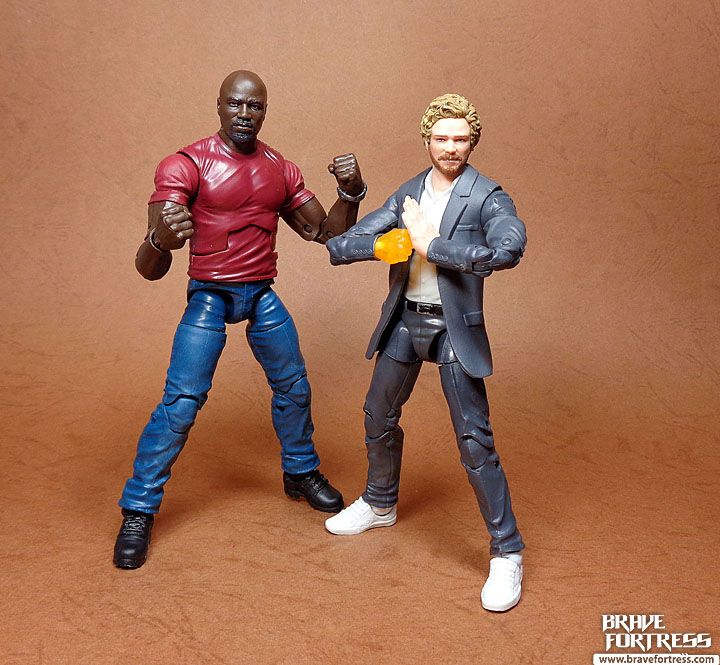 Colleen Wing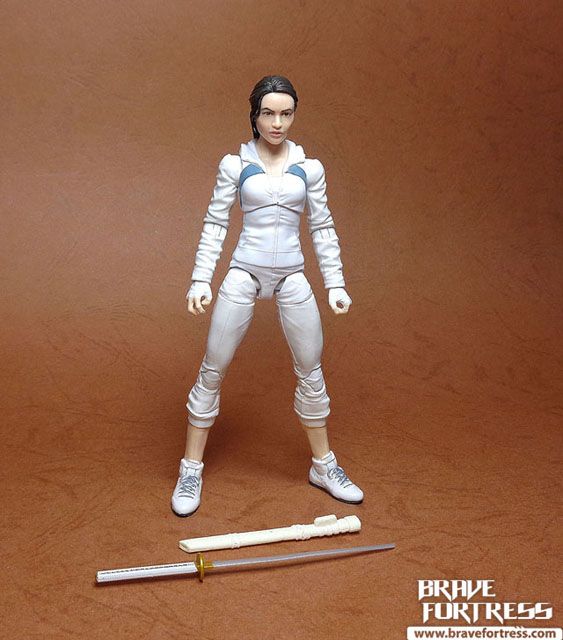 Girlfriend of Danny Rand, Colleen Wing runs her own dojo and is a skilled martial artist.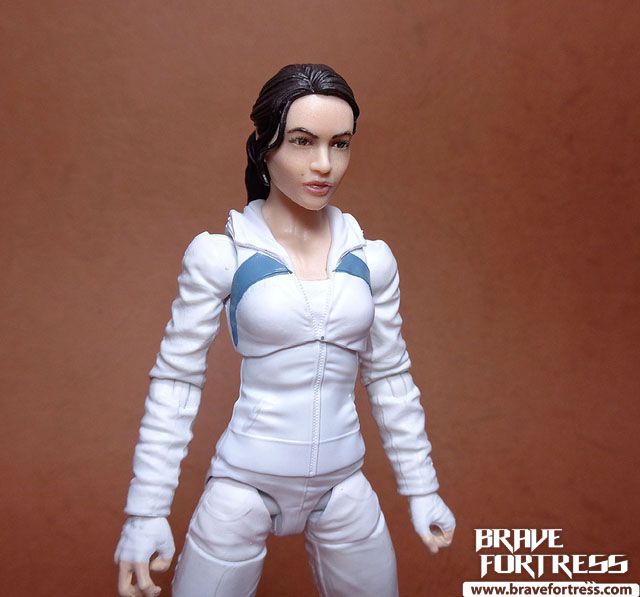 The likeness of actress Jessica Henwick isn't quite all there (I keep seeing Maria Ozawa for some reason), but it's close enough… I think.

She comes with her Katana, I'm not sure if it was mentioned in the series, but in the comics the sword is 1000-years old and a gift from her grandfather.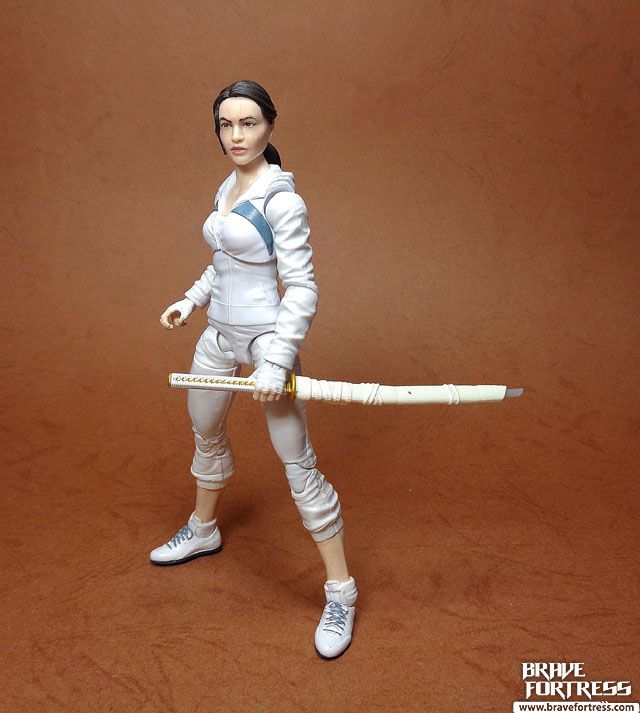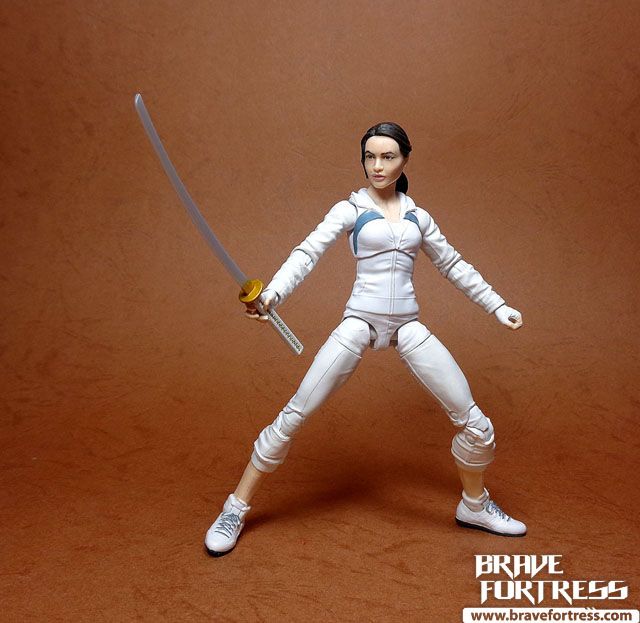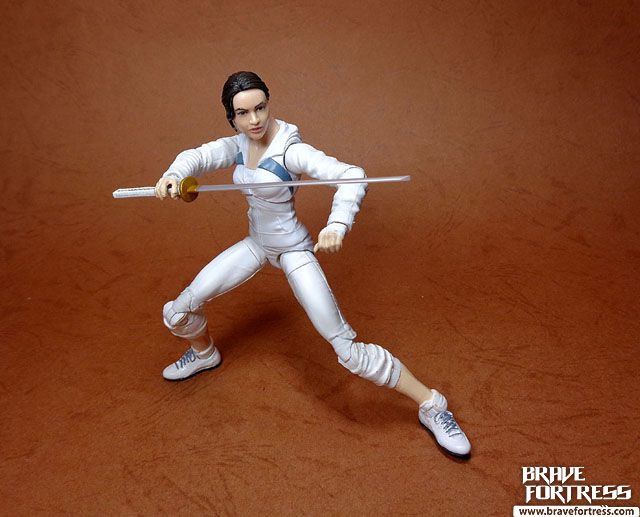 Martial artists and lovers.

The Full Set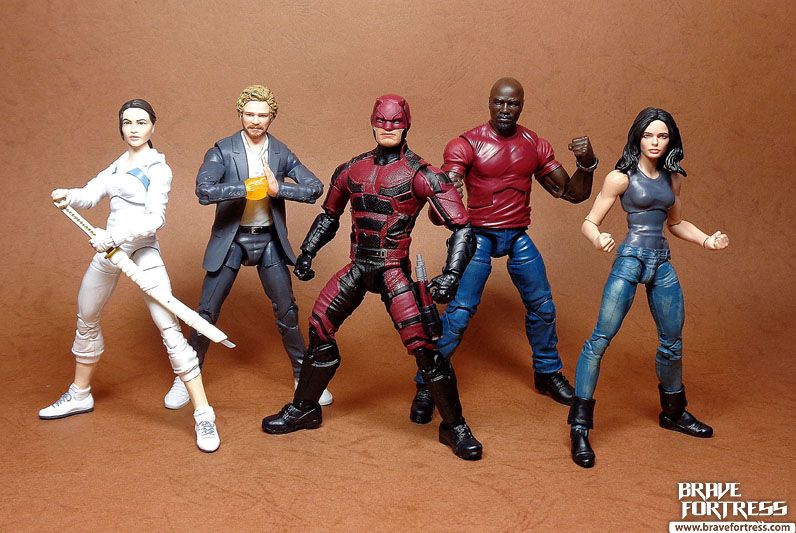 Marvel Legends Netflix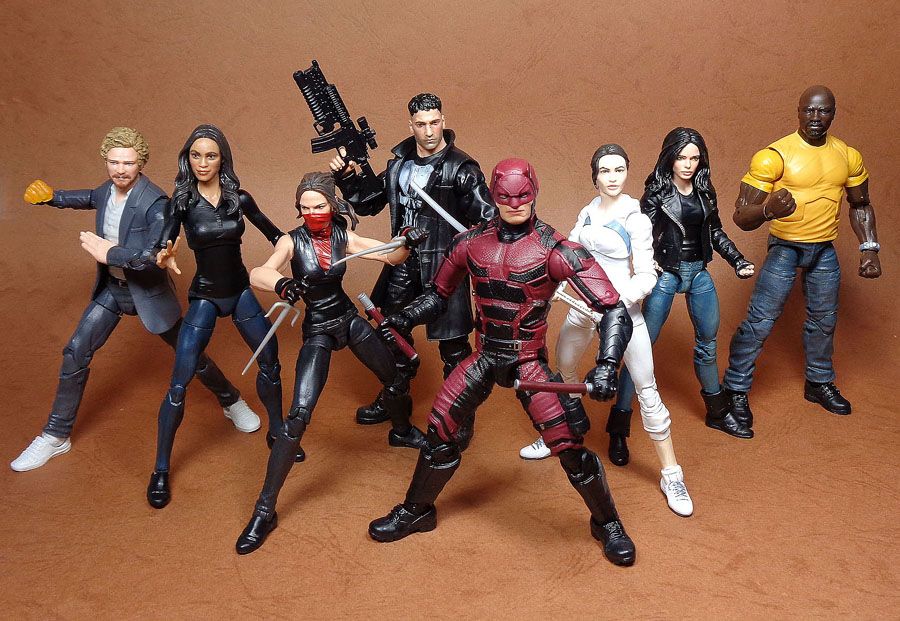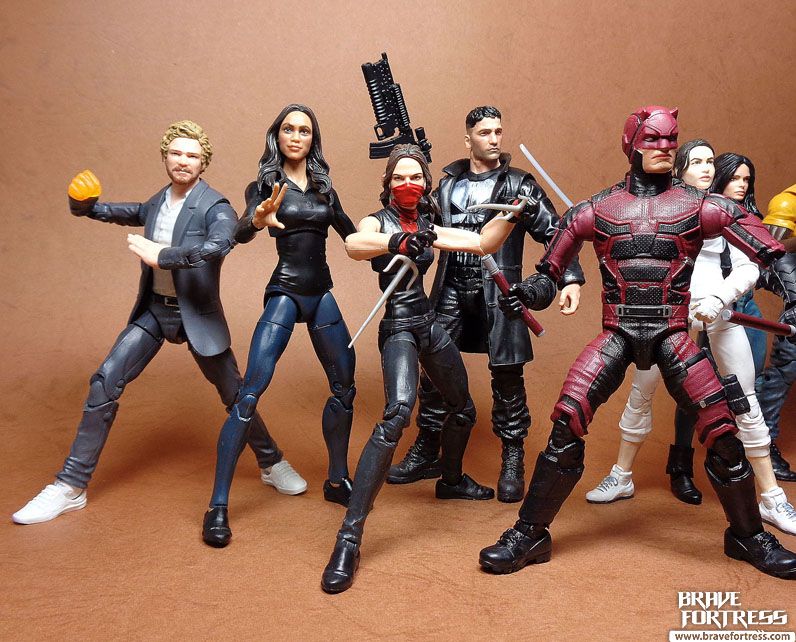 Defenders Assemble?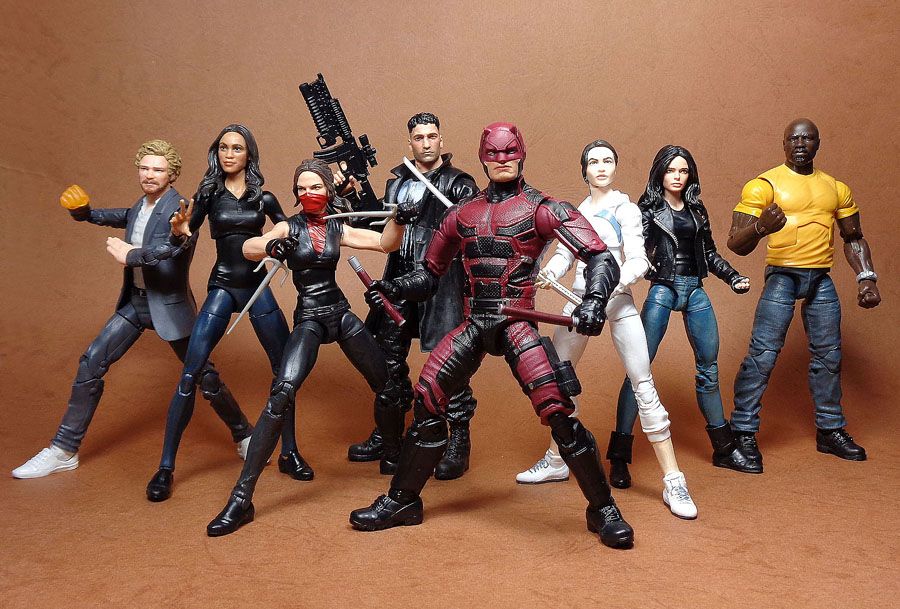 It's a shame we never got Misty Knight, I think she's the only character left from the Netflix heroes that's missing from this group. With the various Netflix Marvel series now all cancelled, I guess this as far as it goes?

You can ride all the guys into the subway car. It makes it look like a real playset. It's a hoot. I wish I could put in some bigger figures like Hulk or Thanos in there too but it would require removing the figure trays and I'm worried I won't be able to put them back right.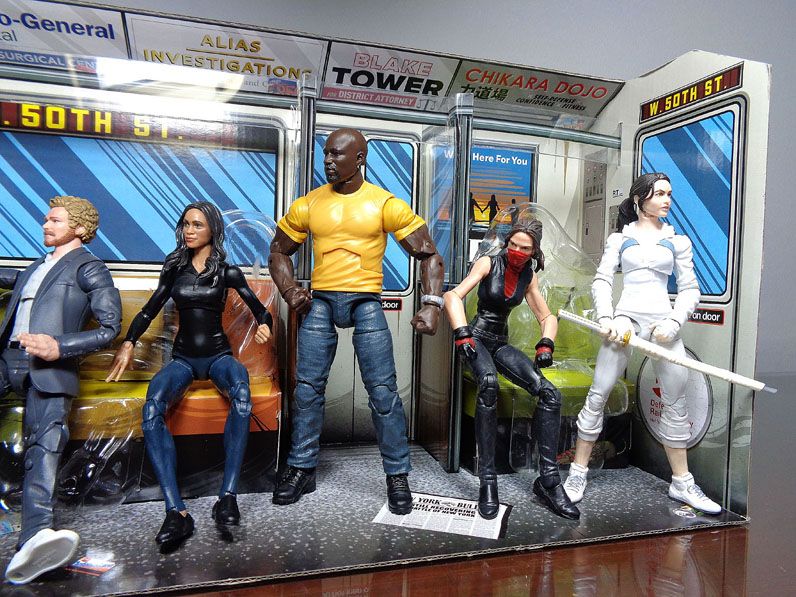 Gold