Marvel Legends Skrull Trooper Pack group shot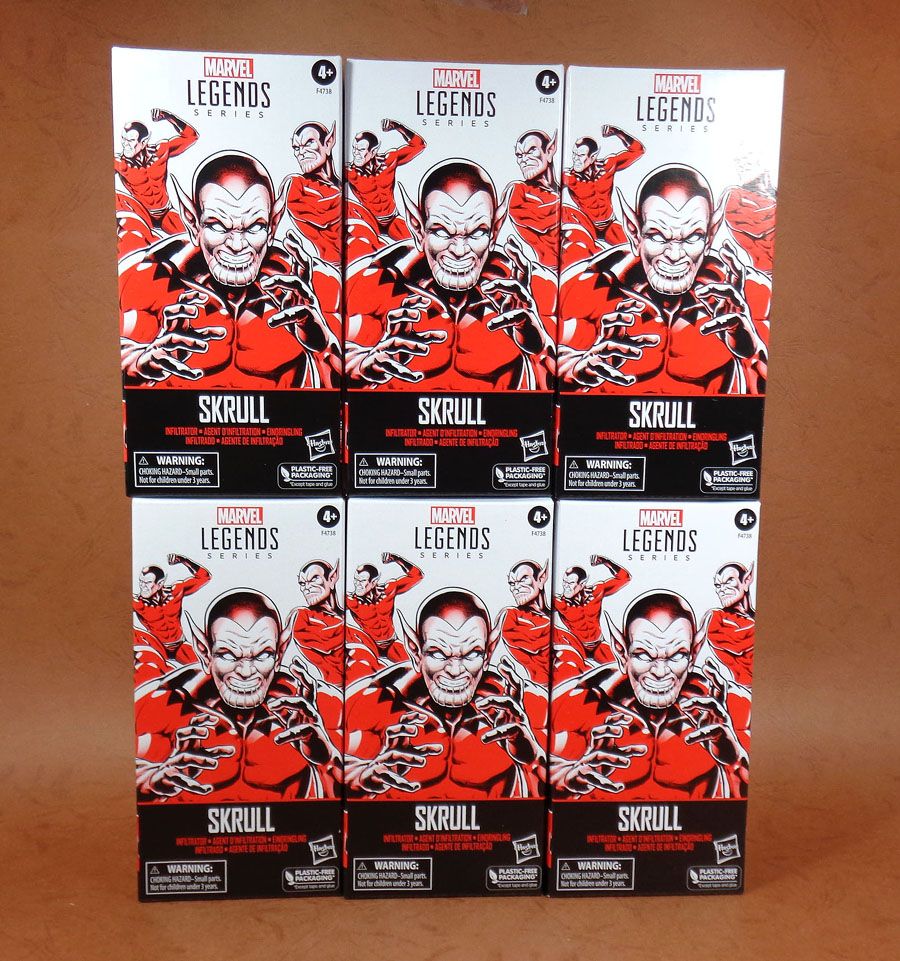 Positioning the boxes like so allows you to look at the whole package art. Nice.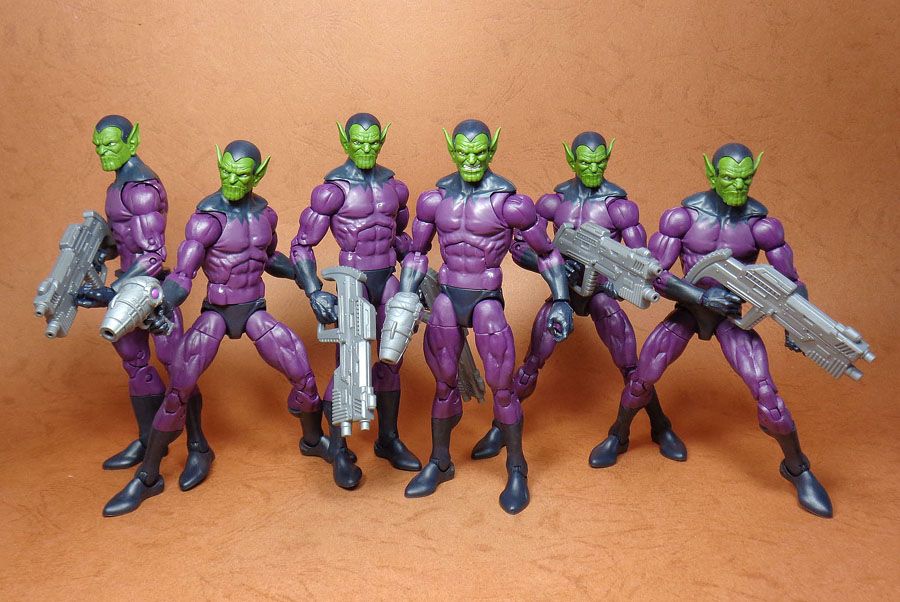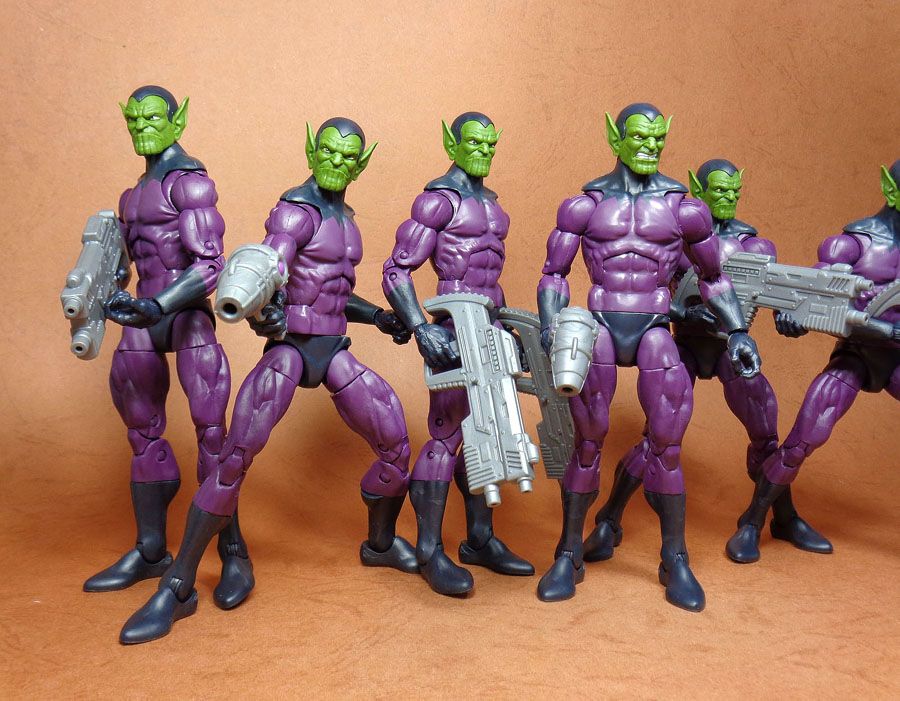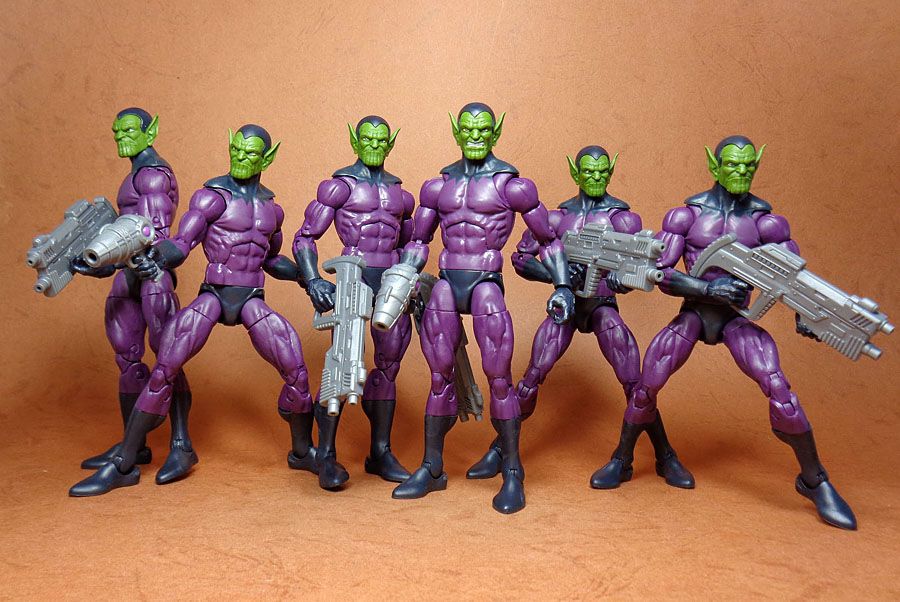 I had originally thought about skipping these, in favor of the old Marvel Selects Skrulls (of which I have two), but eventually gave in as they do scale better with latest Super Skrull and other Hasbro ML figures and these are actually quite easy to find locally.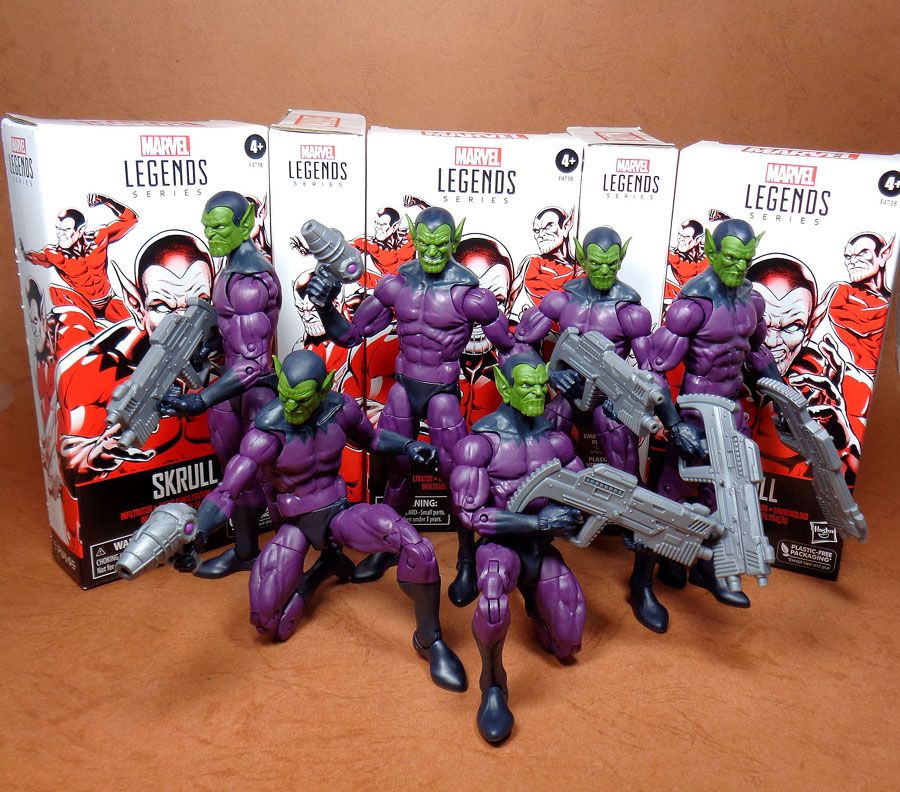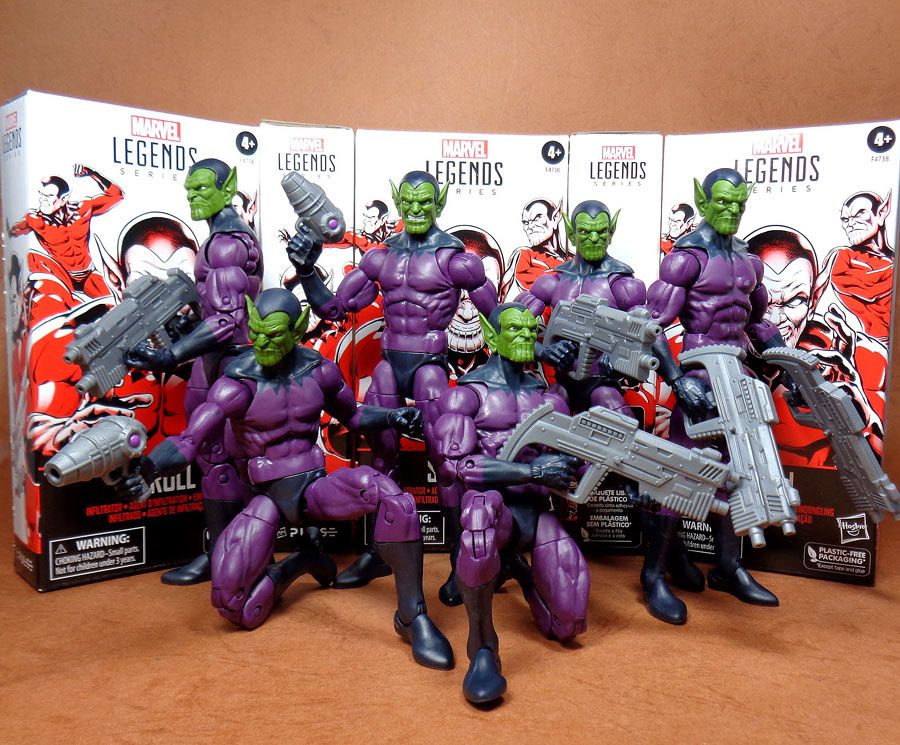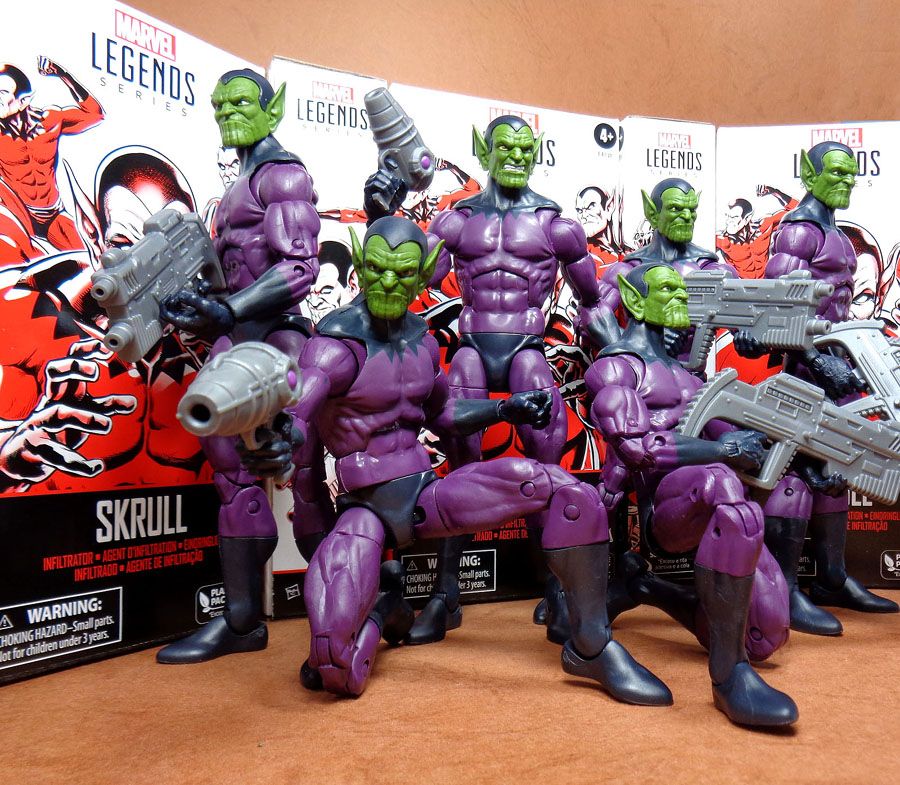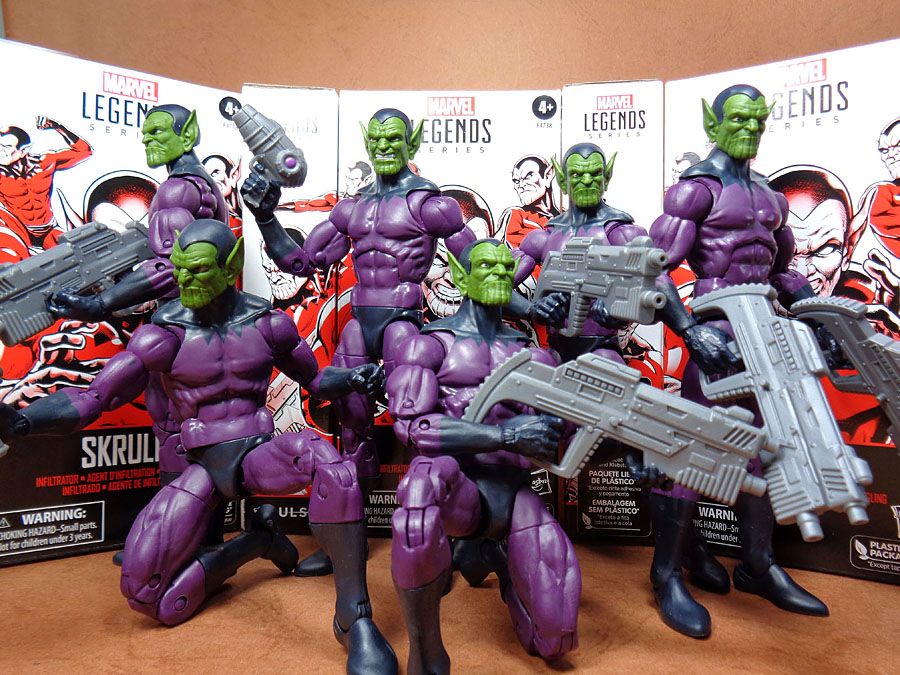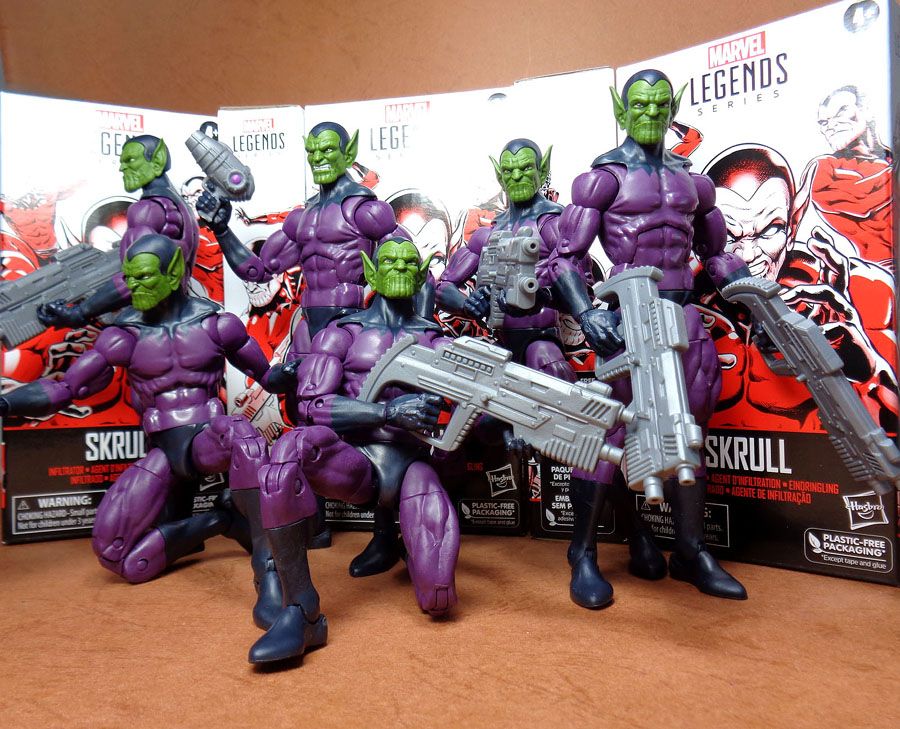 Gold