Marvel Legends Skrull Trooper Pack

The Skrulls are an alien race of shapeshifters in the Marvel Universe. Capable of changing their forms to match their targets down to the DNA level, Skrulls can easily infiltrate all levels of human society, all in the name of expanding their empire.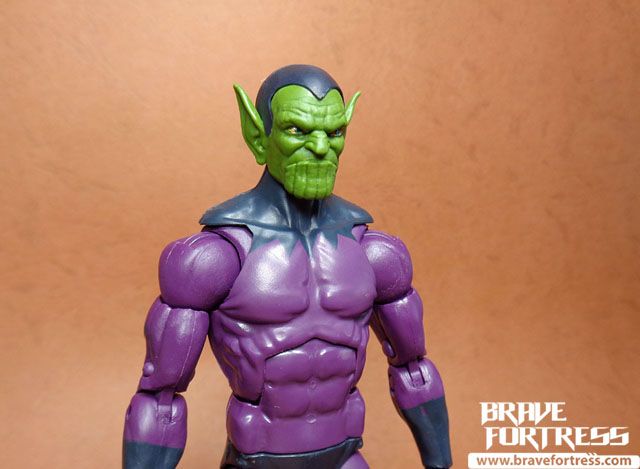 Unlike other troop builder figures, the Skrull actually uses a different buck, one that has shoulder butterfly joints!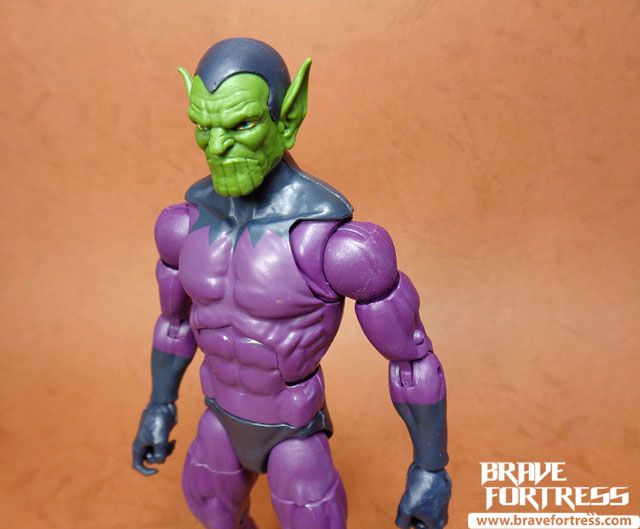 An alternate "angry" head is included with the set.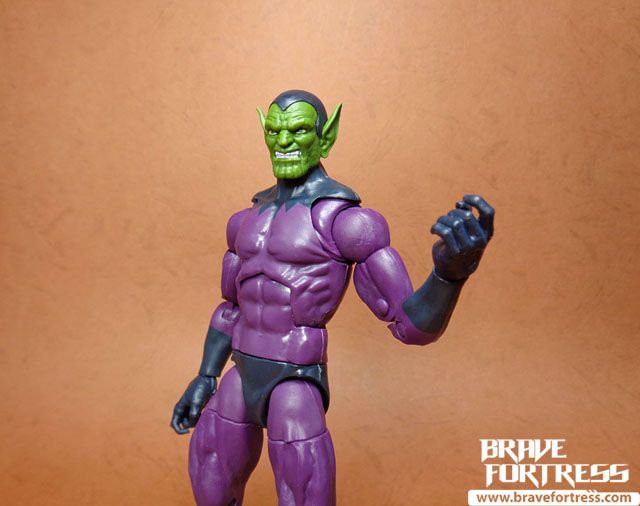 It's too bad it doesn't come with alternate hands though.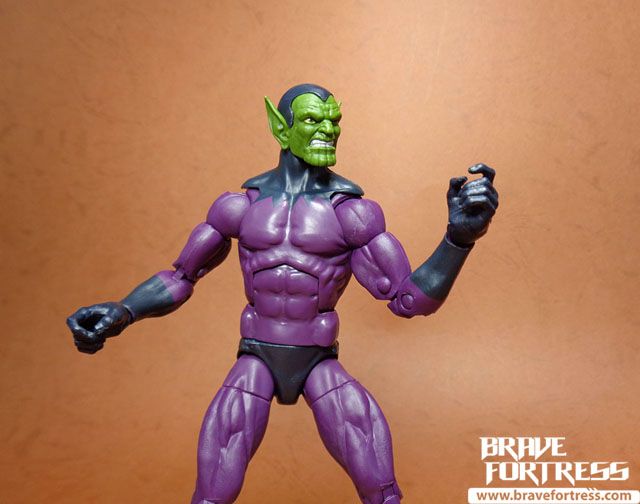 The Skrull comes with a space rifle.

It also comes with a hairdryer…? I guess it's meant to be a pistol of sorts but sure looks funnier as a hairdryer.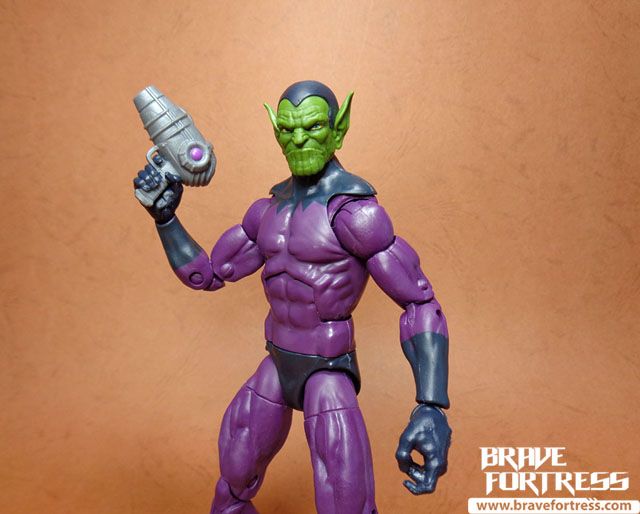 "I'm going to blow you away, literally!"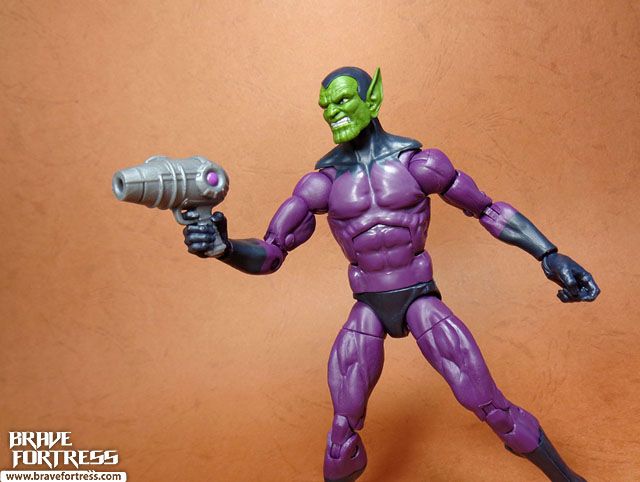 If you have any of the blast effects parts from Transformers Siege or Earthrise, or from the Deluxe Black Widow set, you can actually plug in the parts into the pistol and rifle of this set. Pretty cool.
Overall, another great "army builder" release for the Marvel Legends line. These are surprisingly easy to get locally and are decently priced. I'm really glad Hasbro decided to start doing these "trooper packs" for collectors. Hopefully, they'll release some Kree troopers down the line as well.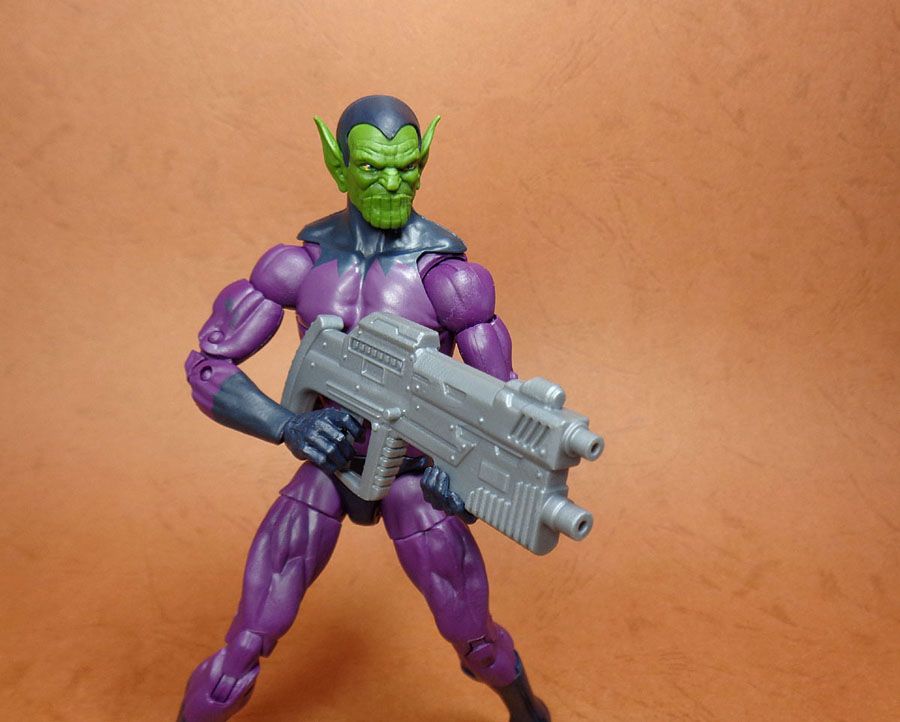 Gold