Marvel Legends Spider-man Sandman wave
Green Goblin
Spider-man 2099
Spider UK
Ms. Marvel (Kamala Khan)
Spider-man (Black Costume)
Jackal
Shocker
Sandman
Green Goblin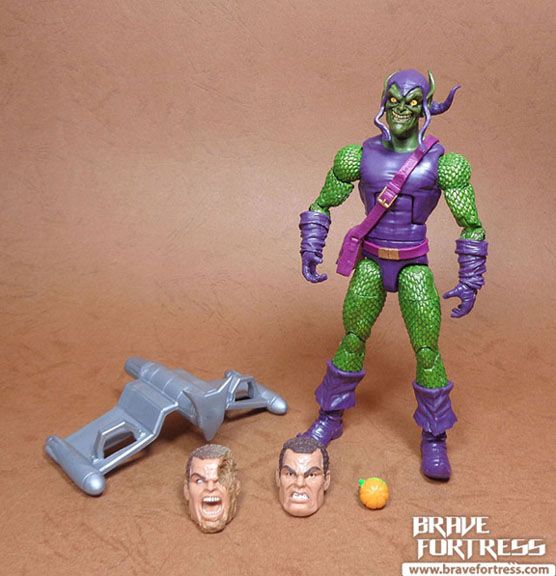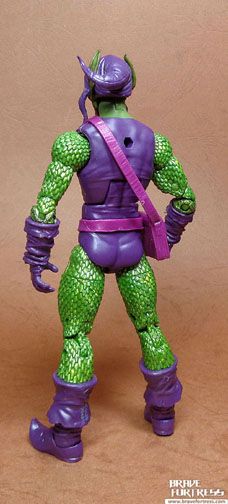 We finally get a figure of Spidey's greatest nemesis in the modern ML line. Not bad, but I still prefer the Toybiz version, plus that one came with a Norman Osborn unmasked variant head.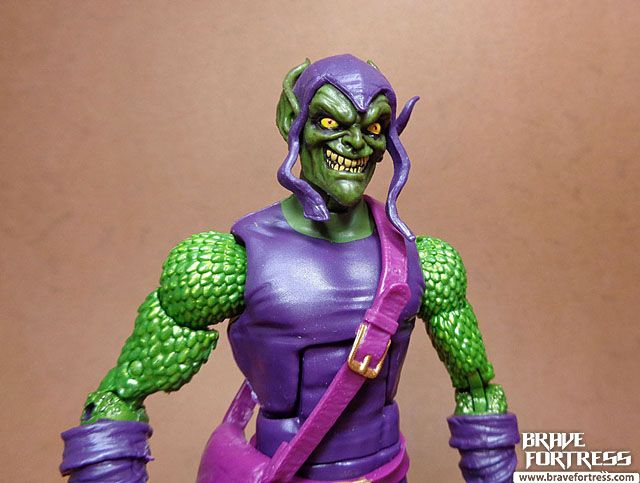 Still, the sculpt and tooling with this guy isn't half bad.

Pumpkin bomb

Goblin Glider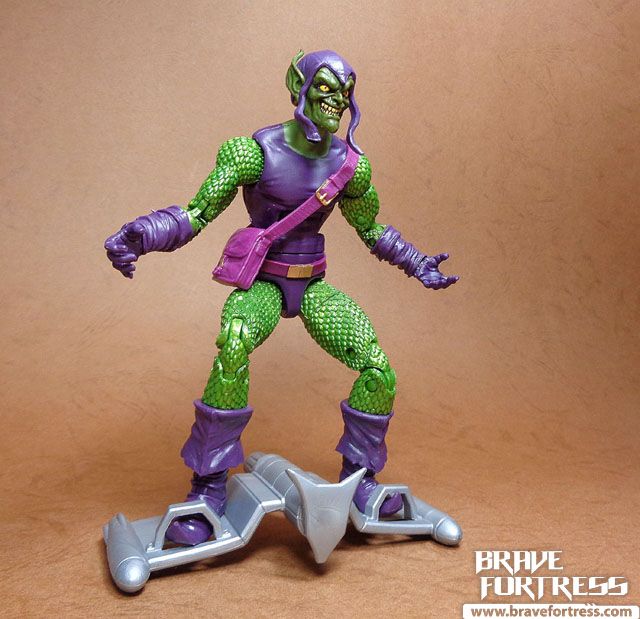 It's too bad we don't get pointing index finger hands, for poses of him "shooting" finger lasers at old web head.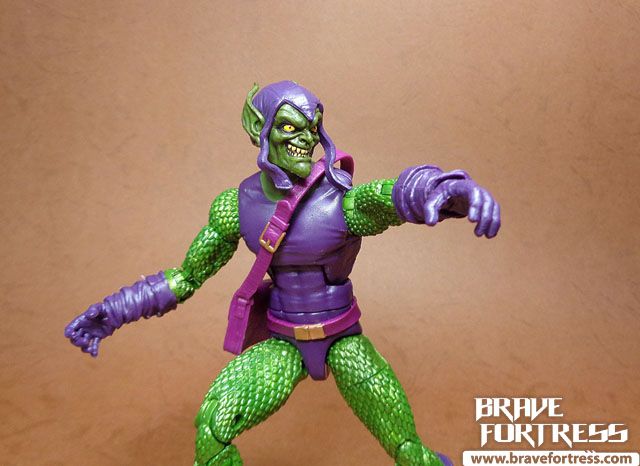 Spider-man 2099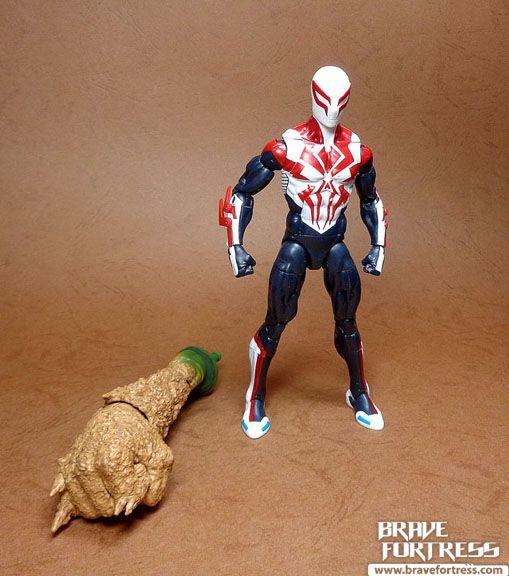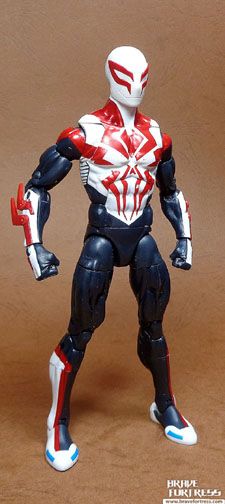 After being time-displaced, Spider-man 2099 finds himself stuck in present day, where Peter Parker, who now runs a big company called Parker Industries, gives Miguel O' Hara an upgraded suit. The new suit is now molecule-bonded with kevlar, granting suit improved durability, equipped with various sensors, and even has boot thrusters for better launch.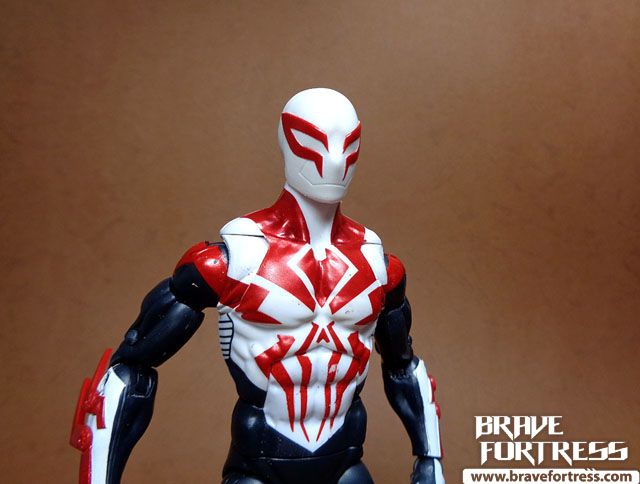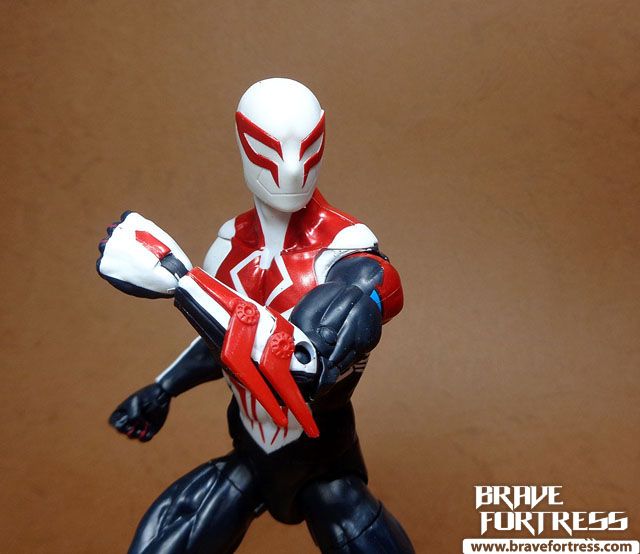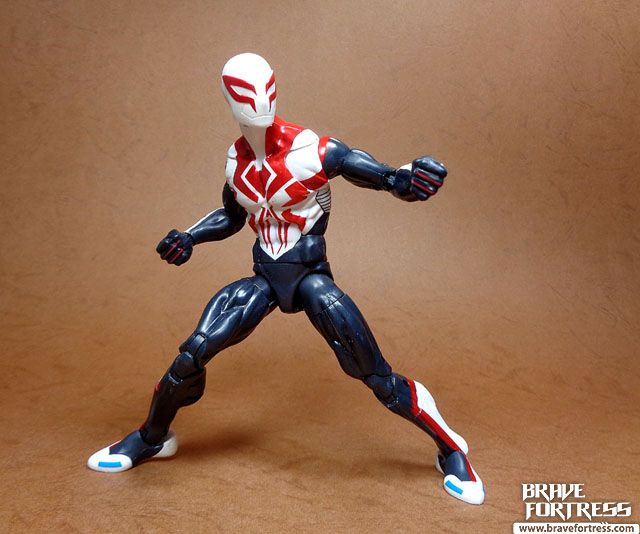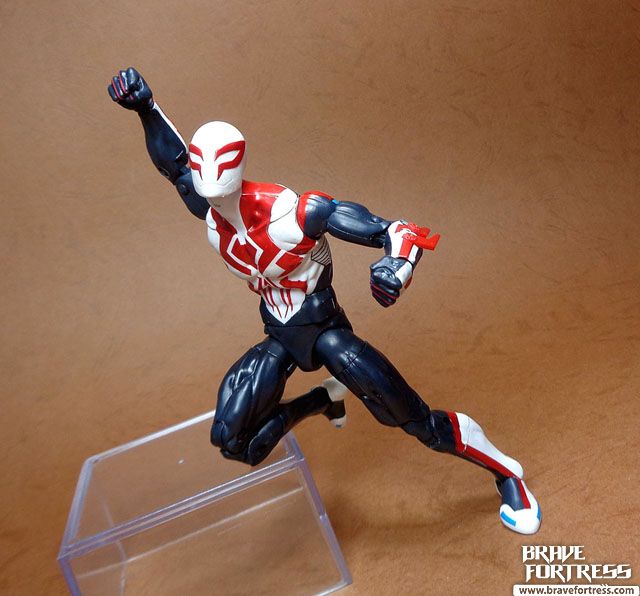 Spider UK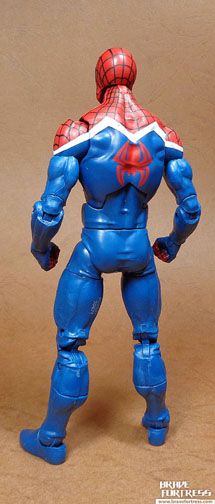 Debuting from the Spider-verse saga, we get a Spider-man who isn't Peter Parker but actually Captain Britain (William Braddock) in another universe.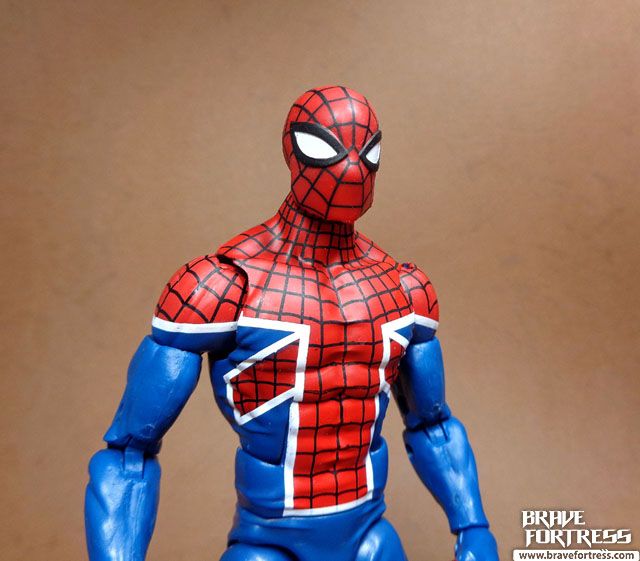 Since that's not Peter Parker but Captain Britain (with spider powers) under the suit, the character has a lot more girth to it.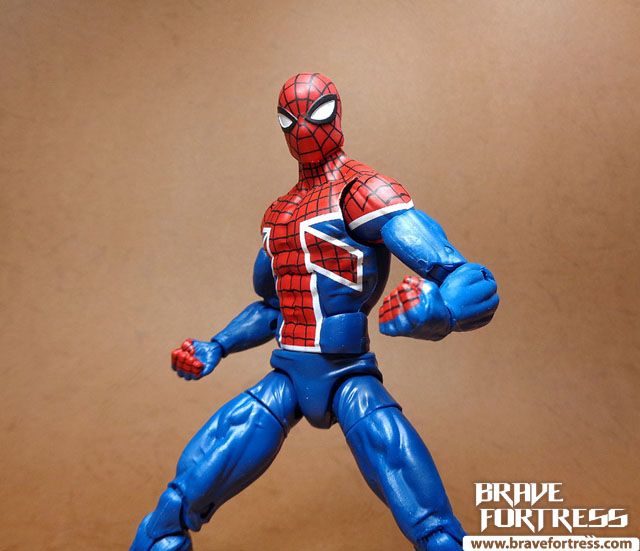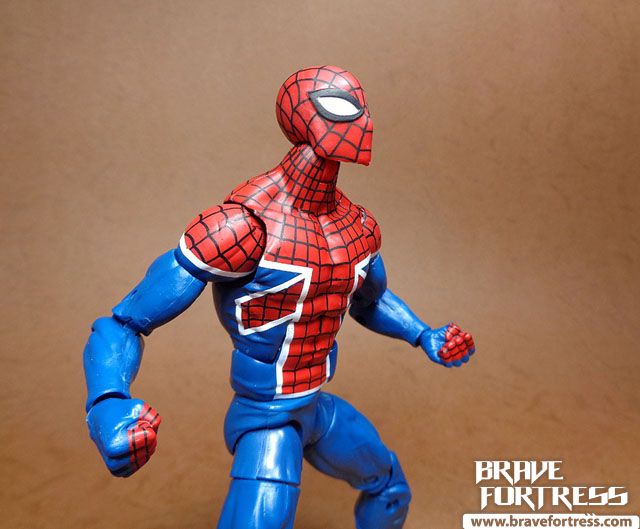 Ms. Marvel (Kamala Khan)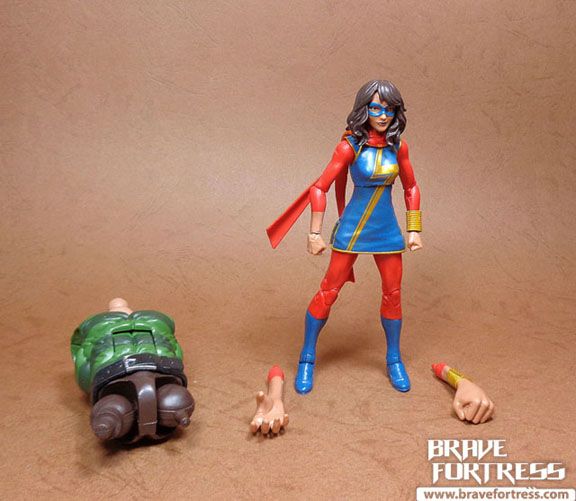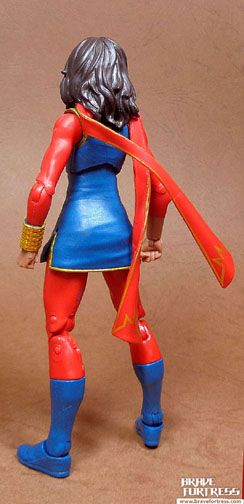 Kamala Khan is an Pakistani American Muslim who gained her powers during the Marvel Comics' Inhumanity event, after being exposed to Terrigen Mists.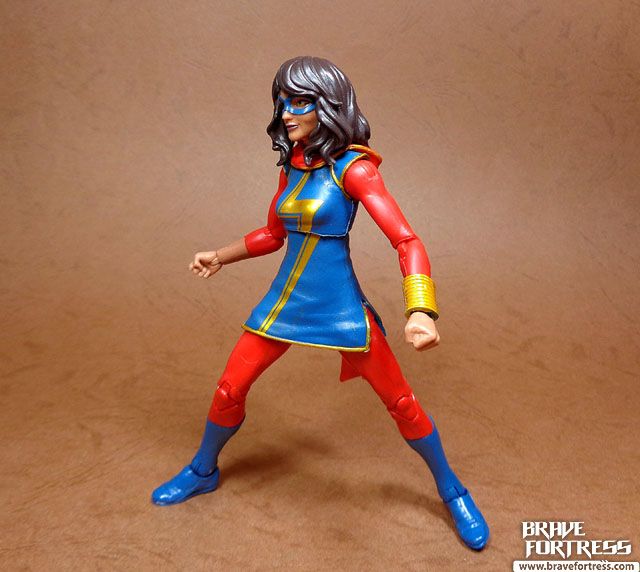 Her powers include shape shifting (as seen with her accessories) and healing factor. She's been a member of the Avengers, Champions and Secret Warriors.

I think it's pretty cool that they're introducing new heroes of various ethnicities to a younger generation.

Spider-man (Black Costume)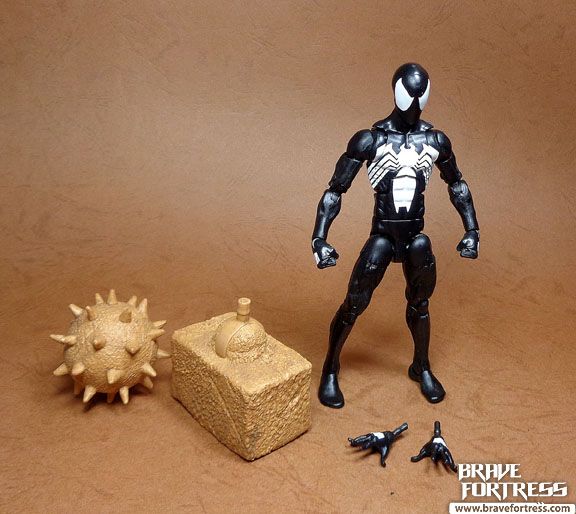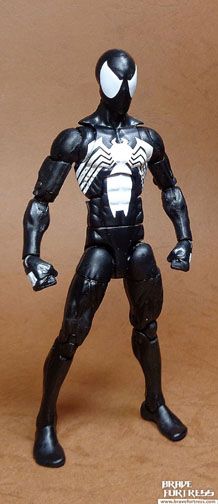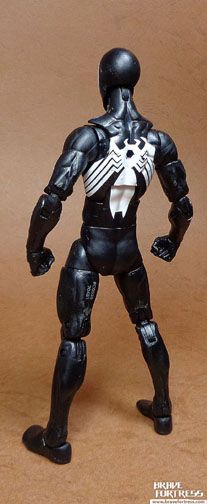 I've literally lost count how many times we've gotten a black costume Spider-man figure over the years in the ML line. This one is sort of cool and all but I think I still prefer the older, slightly bluish shade version from the Red Hulk wave.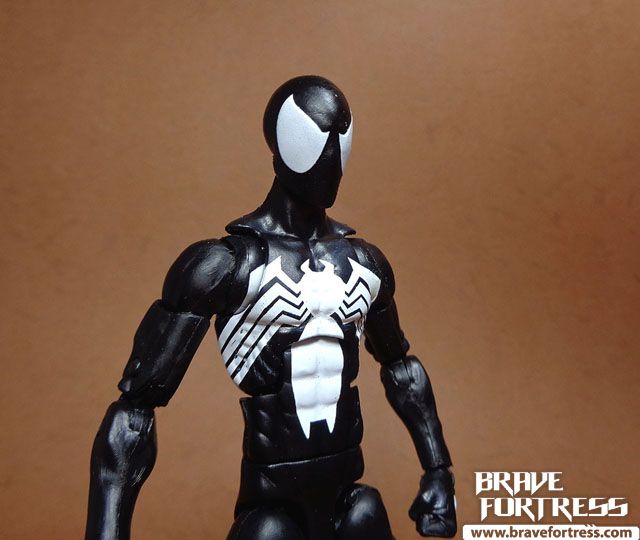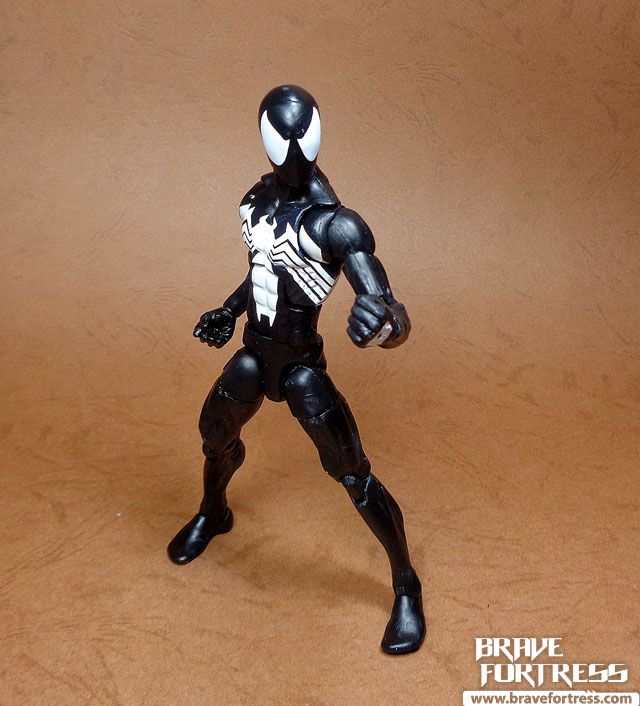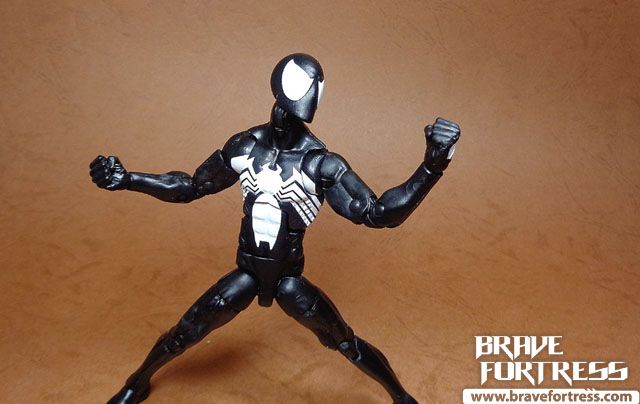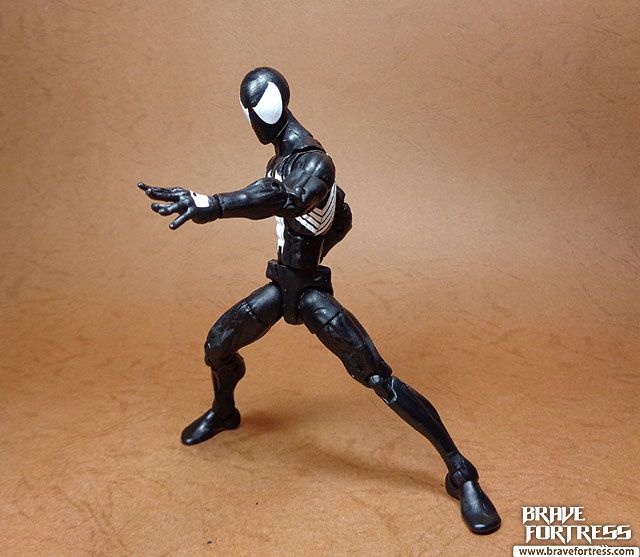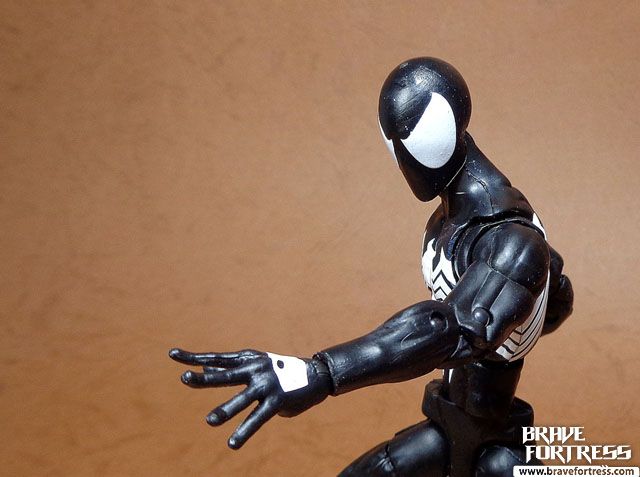 Jackal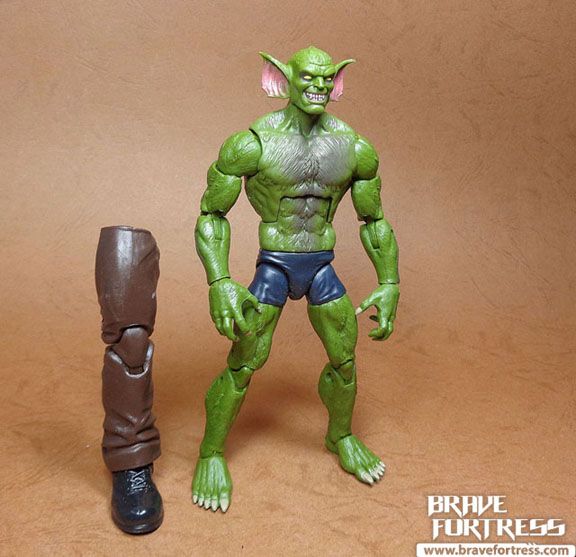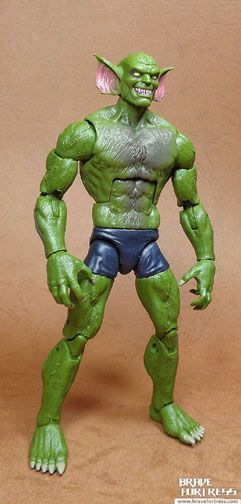 Wow… the Jackal. I never thought we'd see this guy before Doctor Octopus in the modern day line. The one behind all the clone saga shenanigans in the life of our favorite wall-crawler, the Jackal had probably one of the worst costumes in comicdom. I really can't believe we got a figure of this guy, in all his semi-naked glory.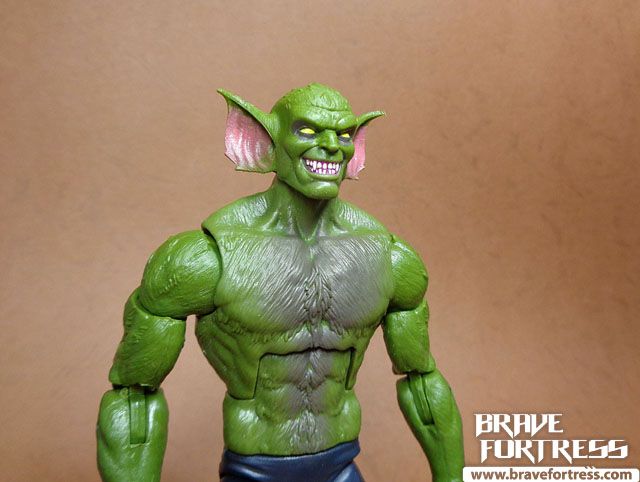 Hmm I can see Hasbro working this mold into becoming X-men's Beast, but then the frame seems too small?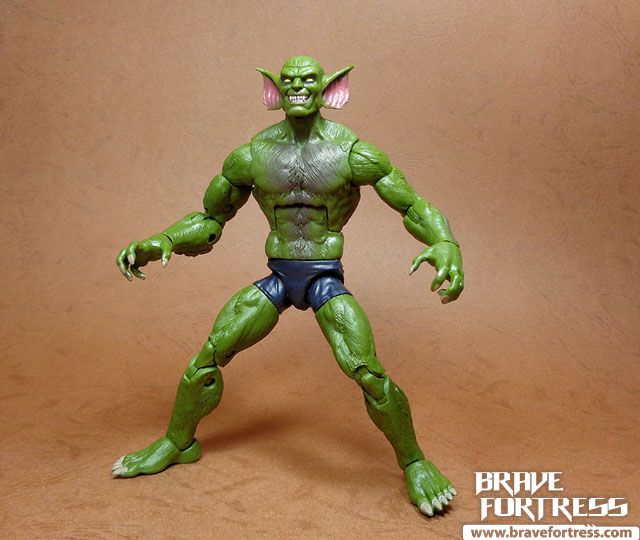 Geez, put on some clothes, man! lol…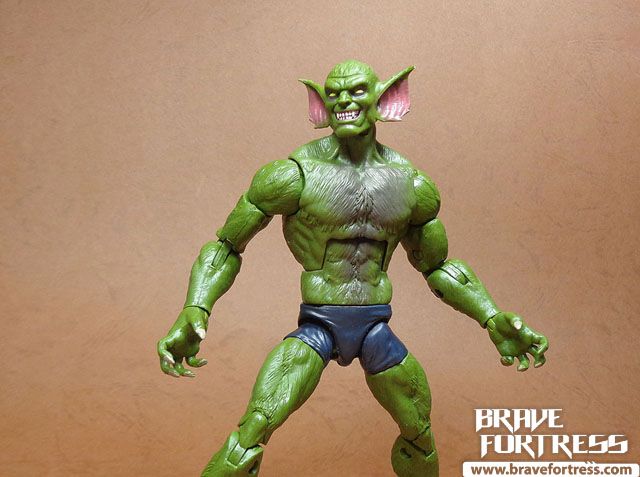 Shocker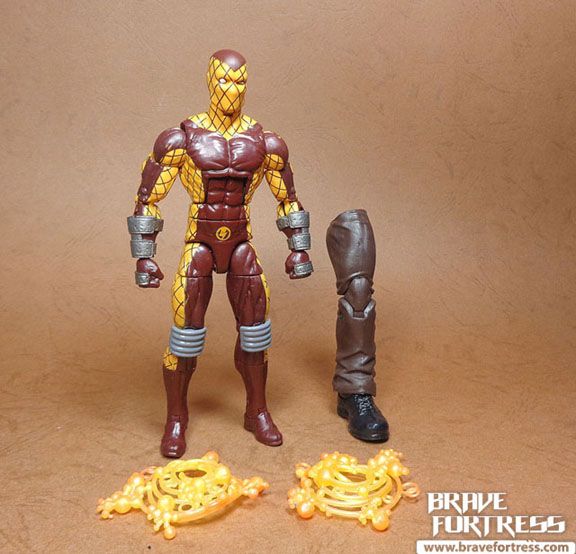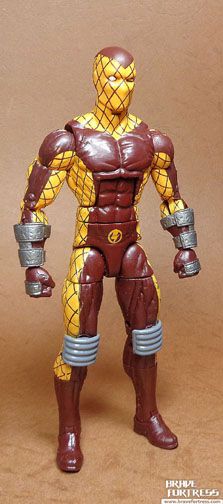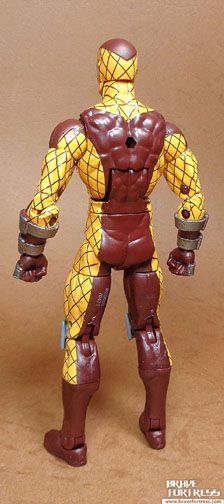 Shocker will always have a soft spot in my heart, as he was the first comic book villain I ever saw when I was a kid reading my first comic. Things were simpler then and this was just a regular bad guy with an interesting weapon gimmick tossing Spidey around. Pure simplicity, it just doesn't get any better for kid back then.
The head sculpt features intentional uneven eyes.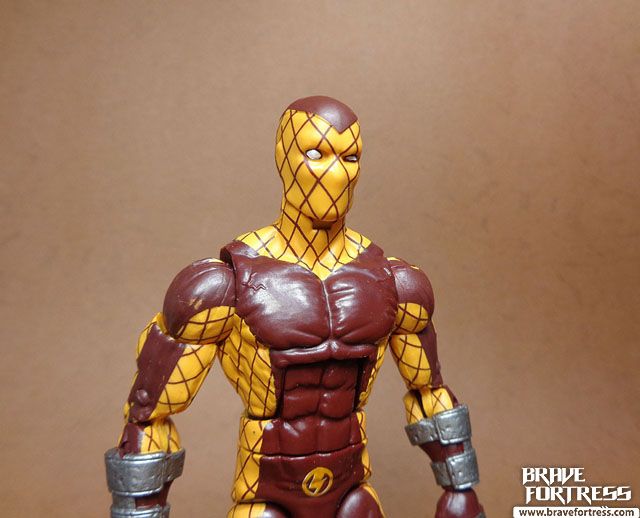 Man this effect accessory pops up almost in every wave, c'mon Hasbro!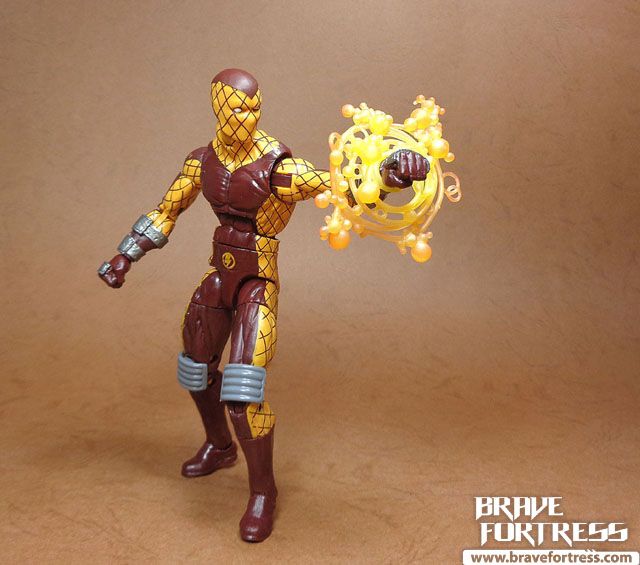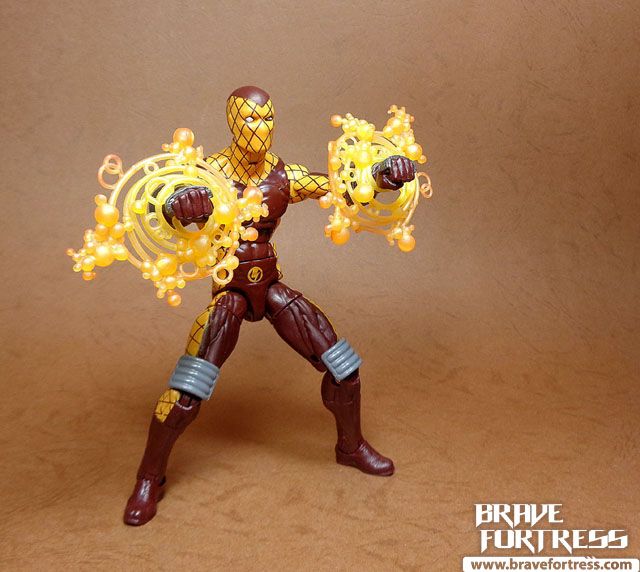 Sandman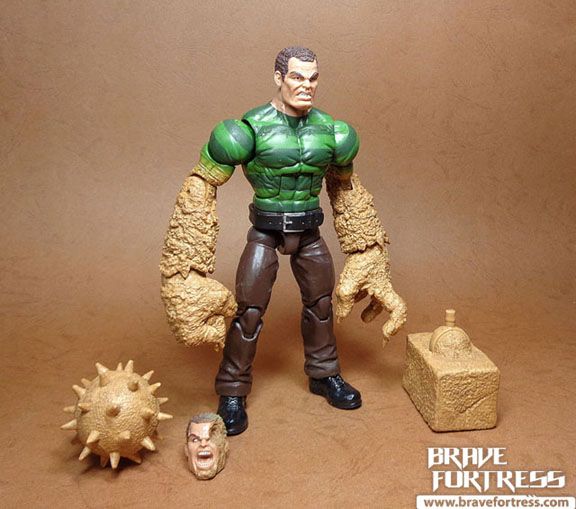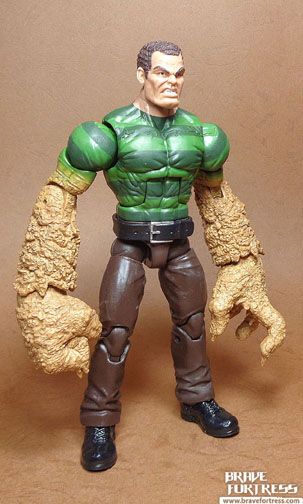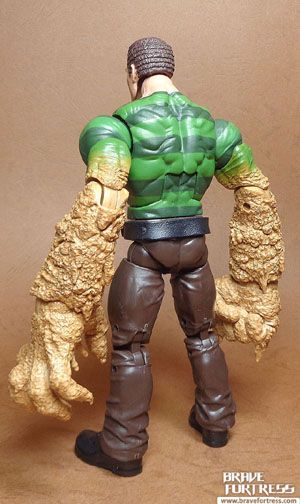 Pretty tall.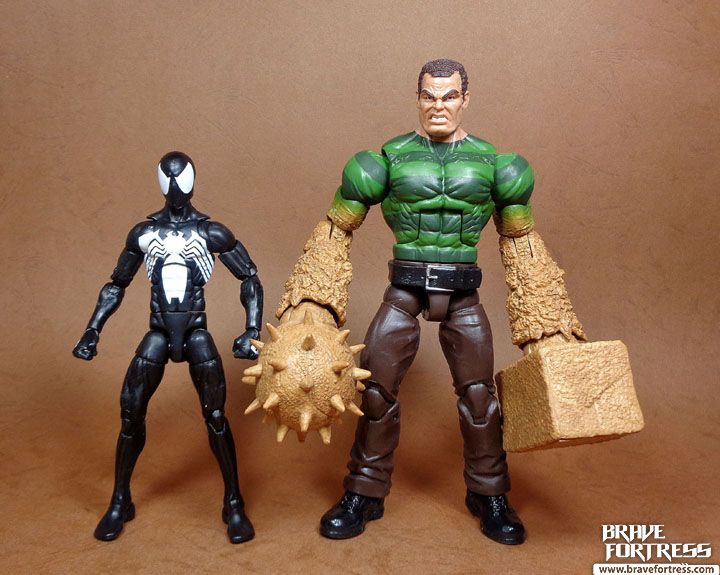 Previously released in the SDCC 2016 The Raft box set, this time around we're getting a normal-colored version.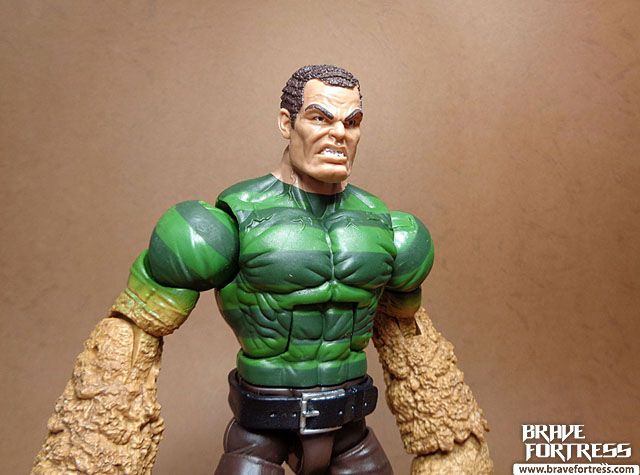 The down side is that there's no way to attach the "normal" hands from the Raft set on this version.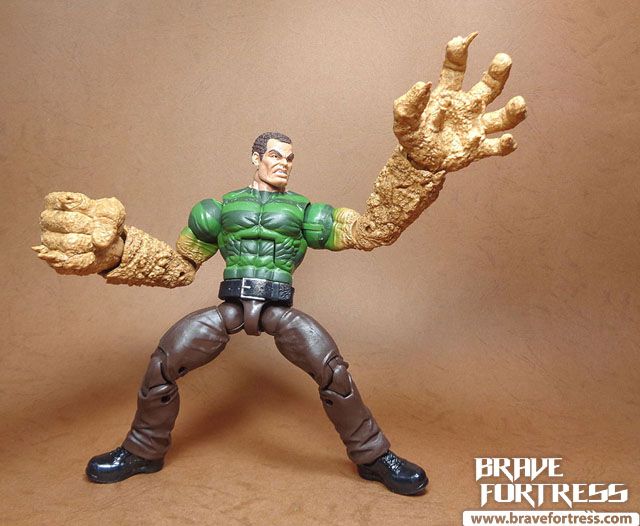 Still, the accessories for this guy are very good.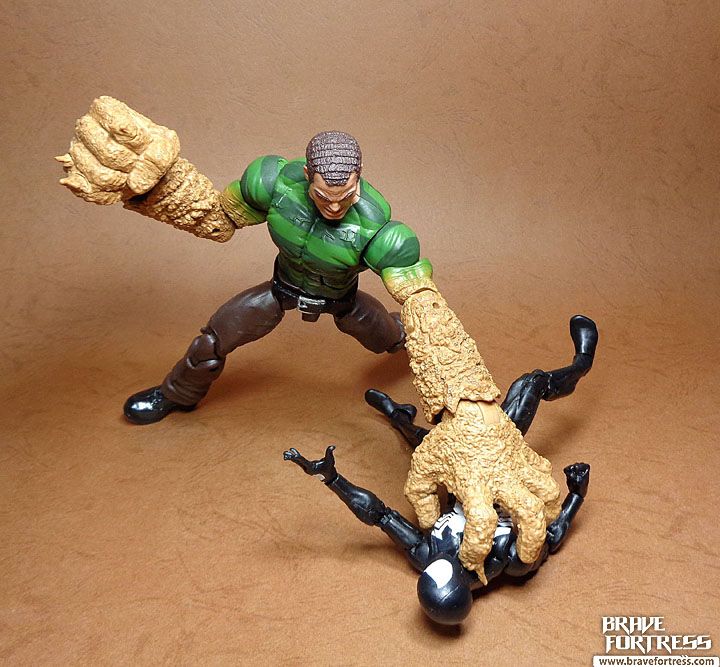 Alternate attachments for this arms.

The alternate "smacked" head is a nice touch.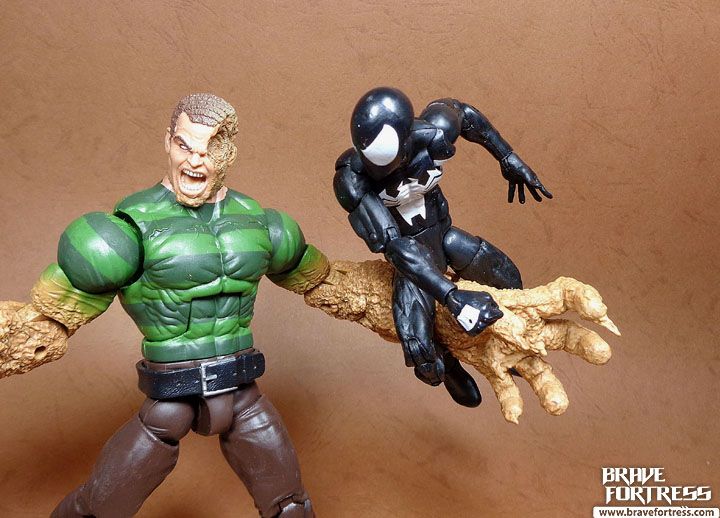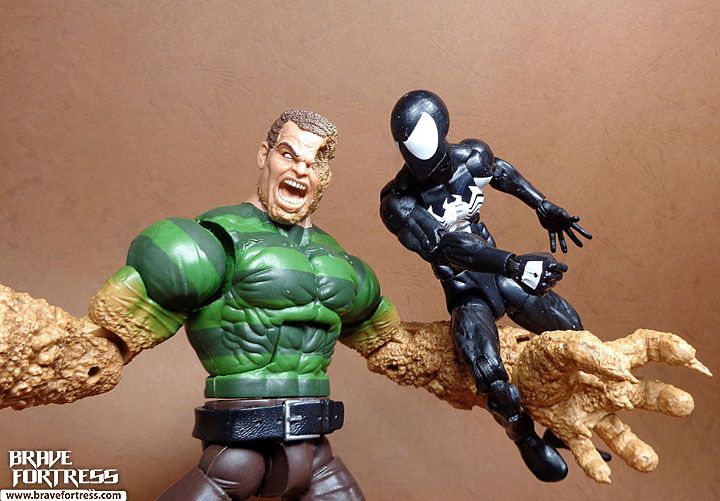 Sandman is actually one of the most powerful of Spider-man's rogues, Peter's just lucky Flint isn't a killer and only goes for small time robberies.

The full wave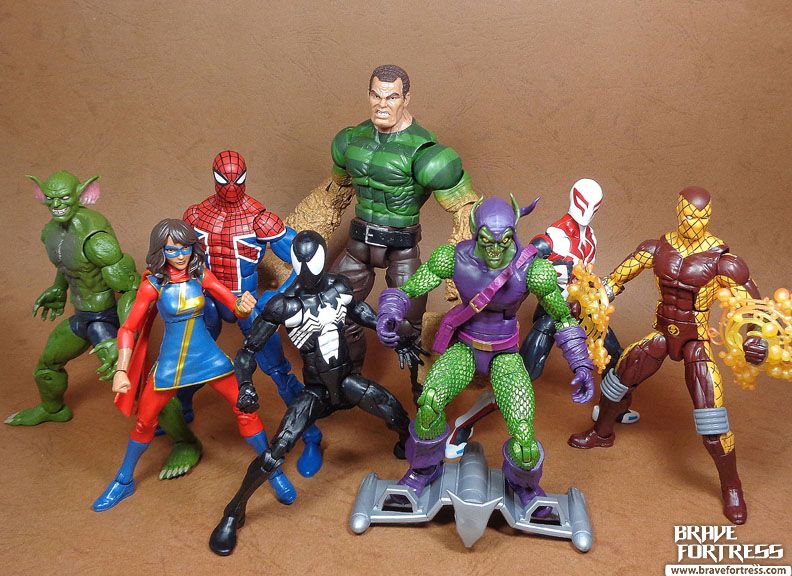 Whew, this wave was a long time coming. It came out late 2016-early 2017 and I only got my set this month due to an ordering miscommunication. Lol.. Ah well, better late than never. At least this set had a lot of good figures so it was worth the wait.
Gold