Marvel Legends The Guardians of the Galaxy Vol.2 – Mantis Wave
Rocket Raccoon
Gamora
Nebula
Star-Lord
Adam Warlock/Magus
Ex Nihilo
Death's Head II
Mantis
Rocket Raccoon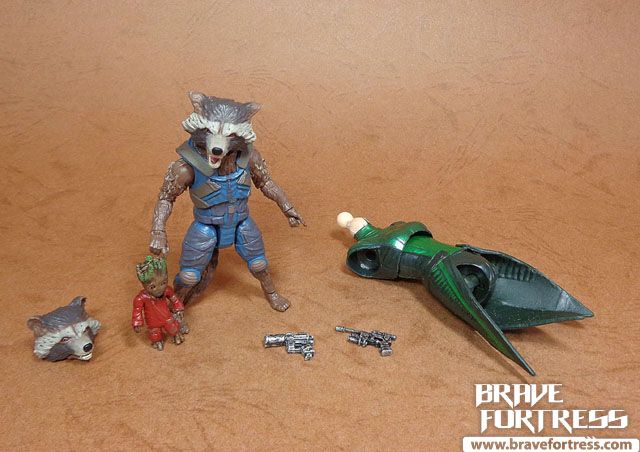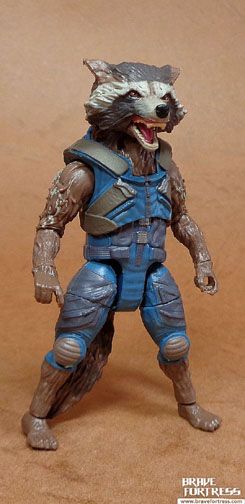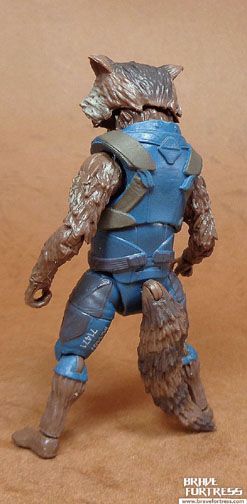 Rocket here is a definite improvement over the previous version.

He comes with a spare "closed mouth" head.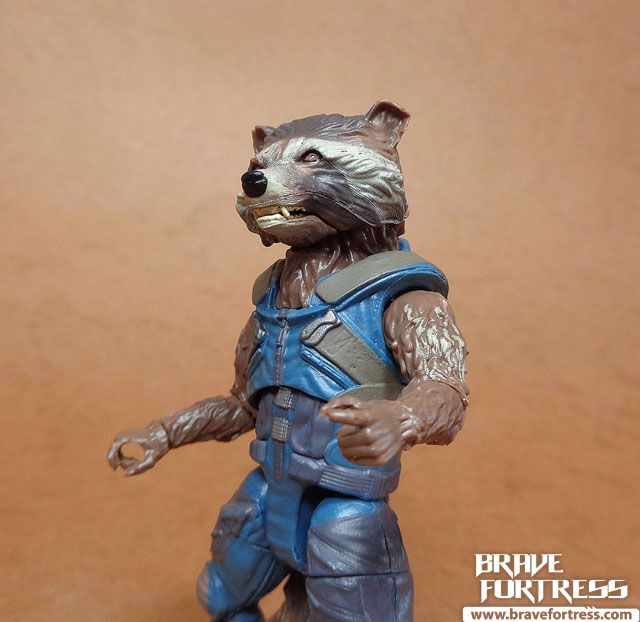 This crazy raccoon also comes with 2 pistols.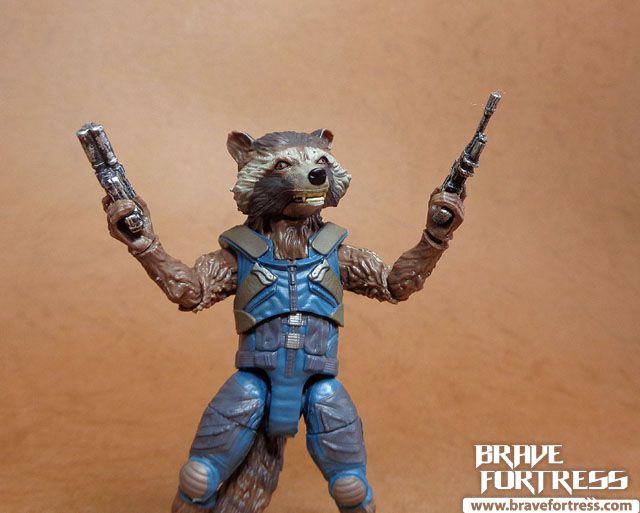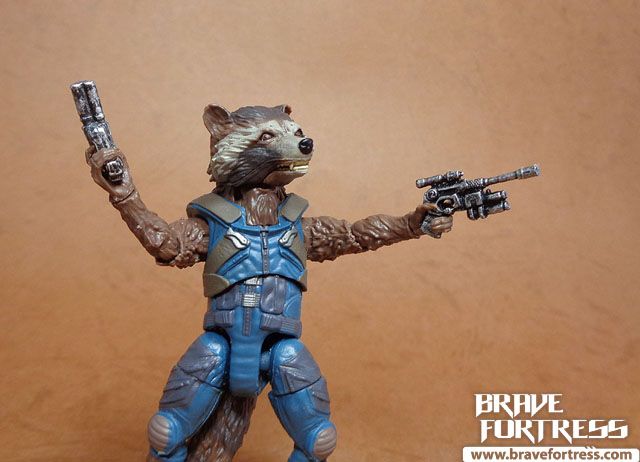 Pew pew!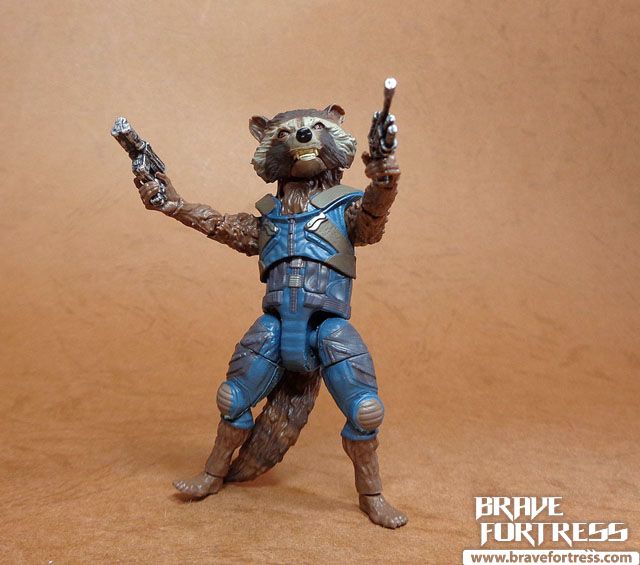 Last but not least, he also comes with baby Groot.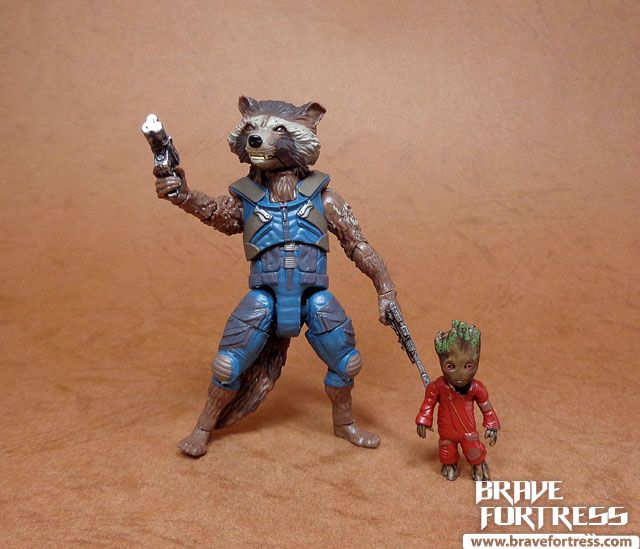 Baby Groot sports zero articulation unfortunately. Making him stand can be tricky at times.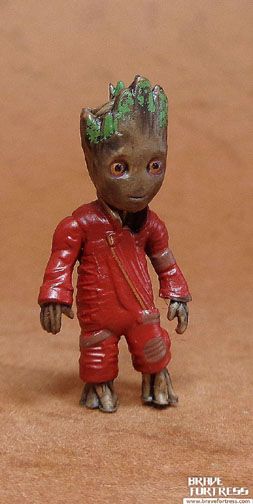 Gamora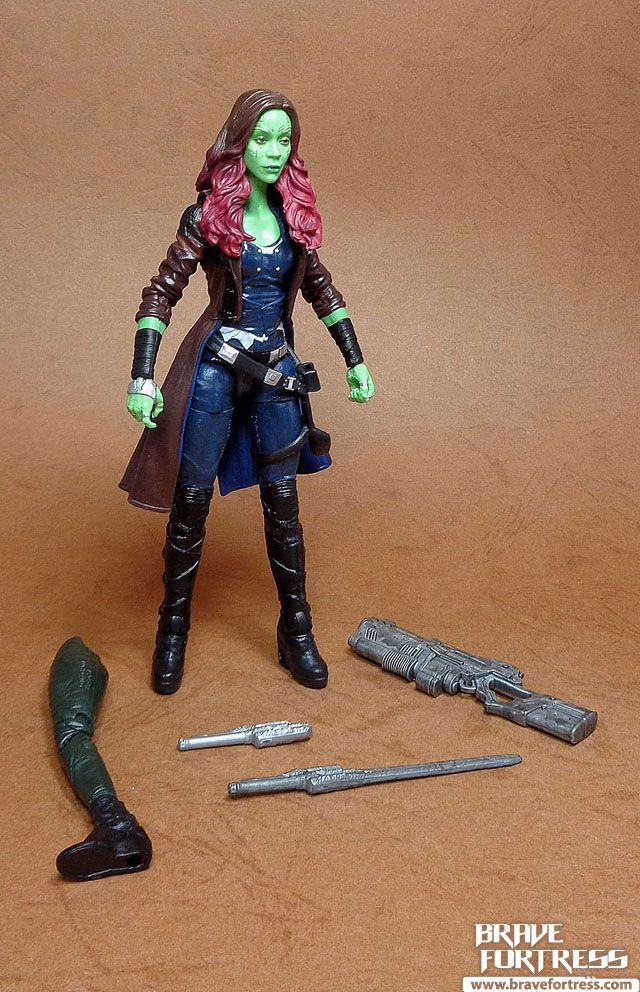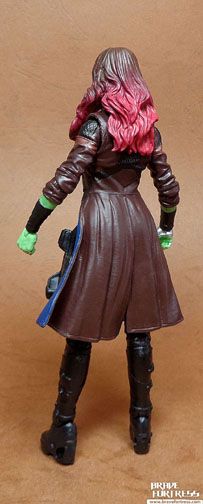 I'm not too crazy with Gamora's head sculpt, she seems kinda doped-up on something, wish they gave her a more "assertive" expression. Still, it is an improvement over the original GOTG1 figure.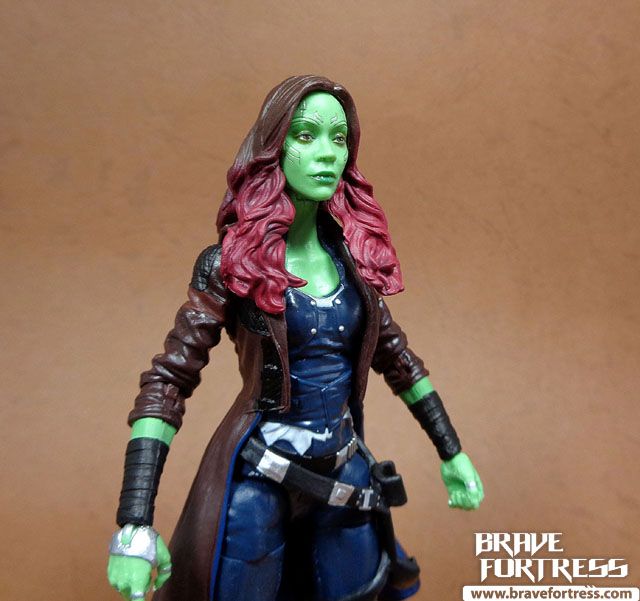 She comes with a collapsed version of her melee weapon, the godslayer.

Which can be sheathed on her thigh.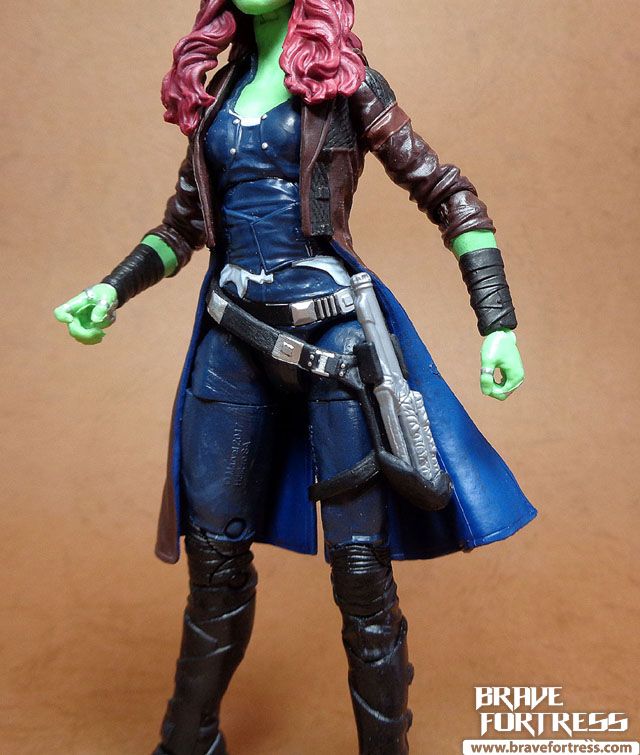 The godslayer deployed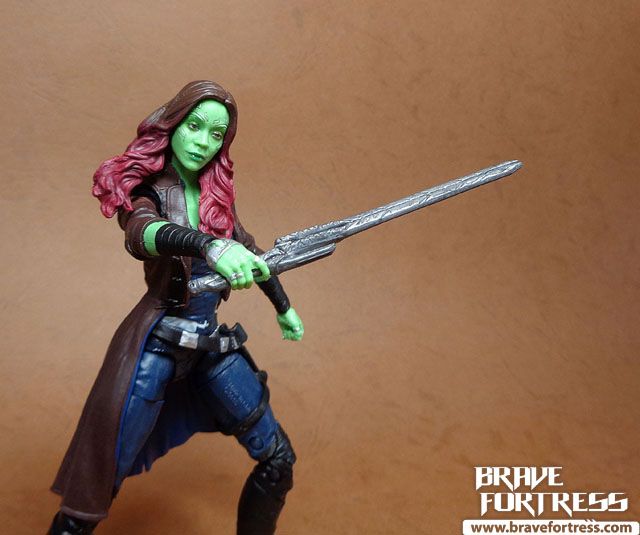 Rifle (I have to say, I think this is the coolest-looking gun in the entire ML line)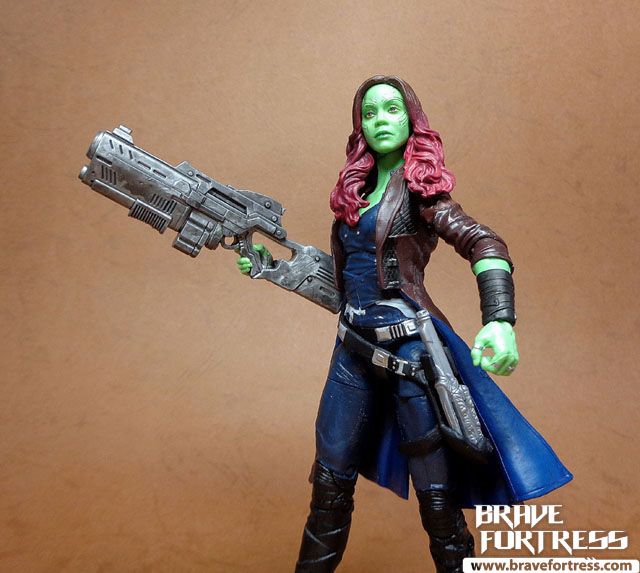 I never noticed it in the movie, but her heels sure look… unique.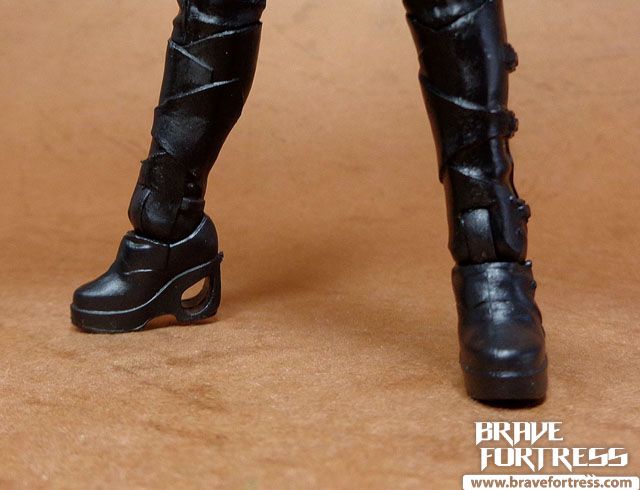 Nebula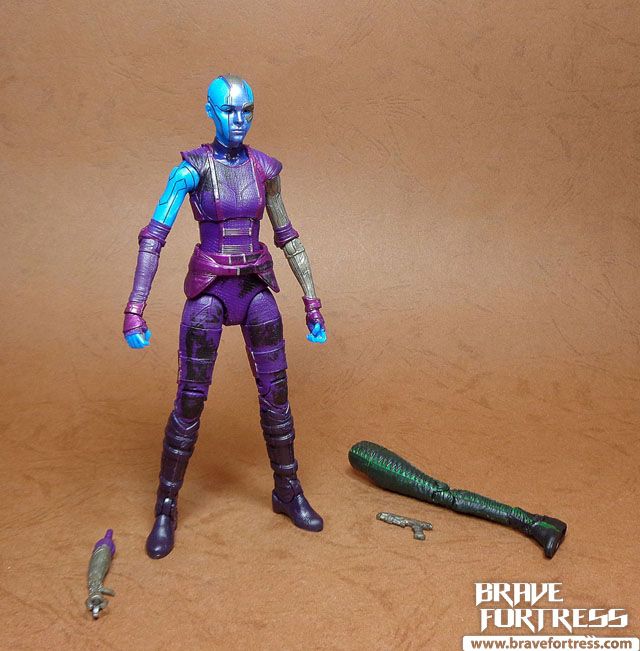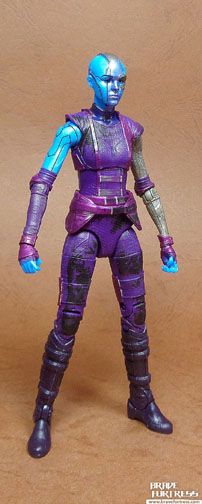 I never really thought much of Nebula, until I saw what Karen Gillan looked like in Jumanji.

Oddly, her usual weapon of choice in the movies are her electroshock batons and sticks, instead the toy gives us a pistol for an accessory…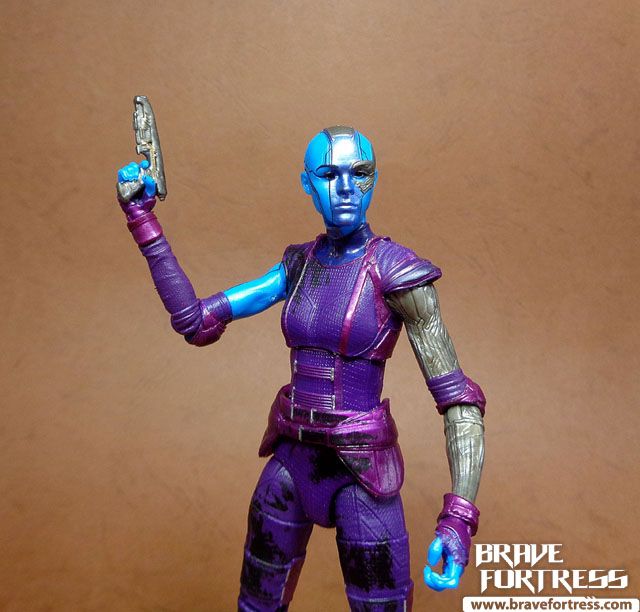 The figure also comes with an optional "cybernetic arm" accessory. It kinda reminds me of Deadpool's baby arm from the Deadpool film though, so it's kinda "ewww…" for me.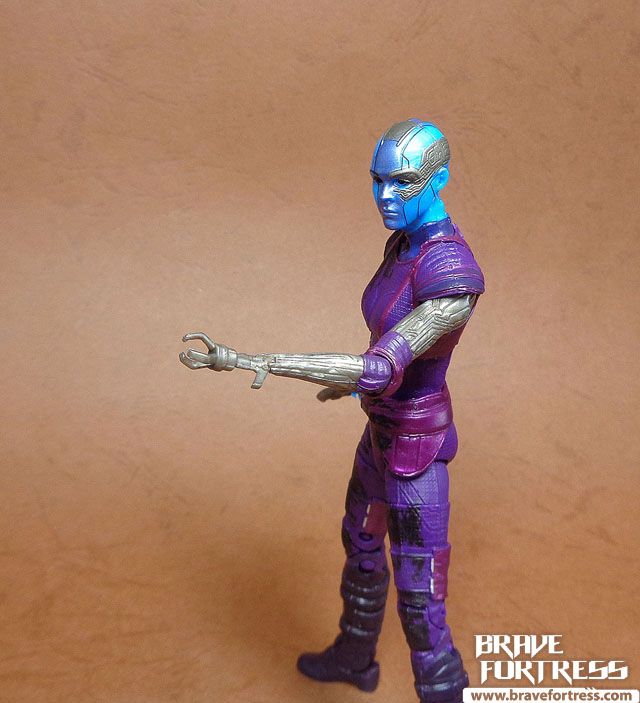 The sisters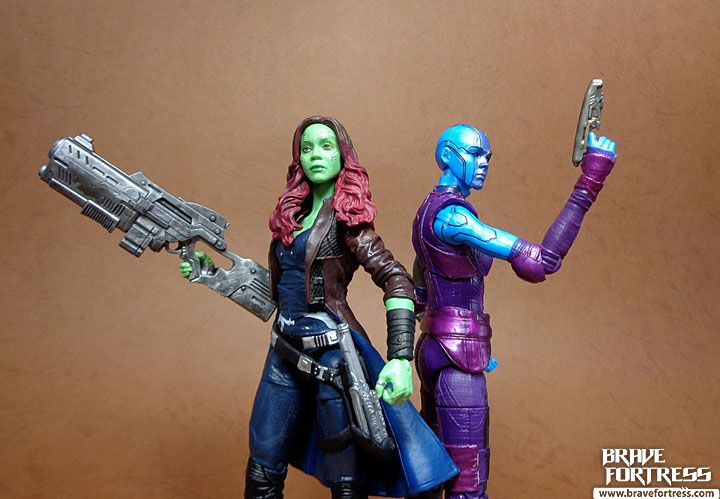 Star-Lord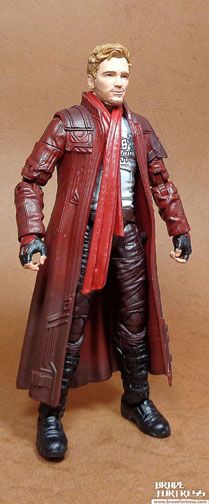 Easily the worst figure in the wave, the sculpting is all wrong (reminds me of Luke Perry actually) and pales in comparison to the 2pack version. He doesn't come with his helmet too. Tsk…

Guns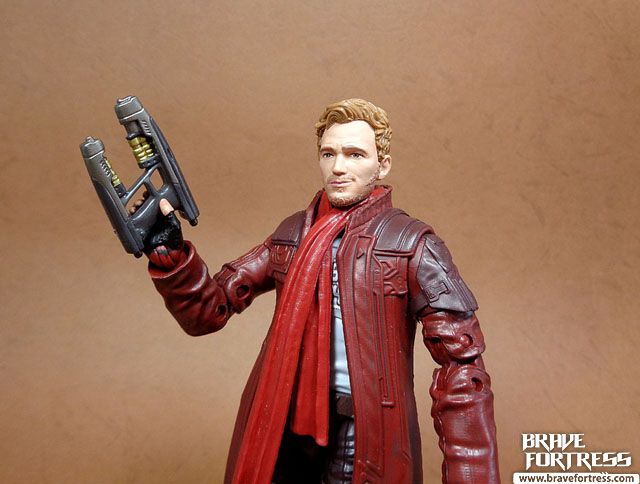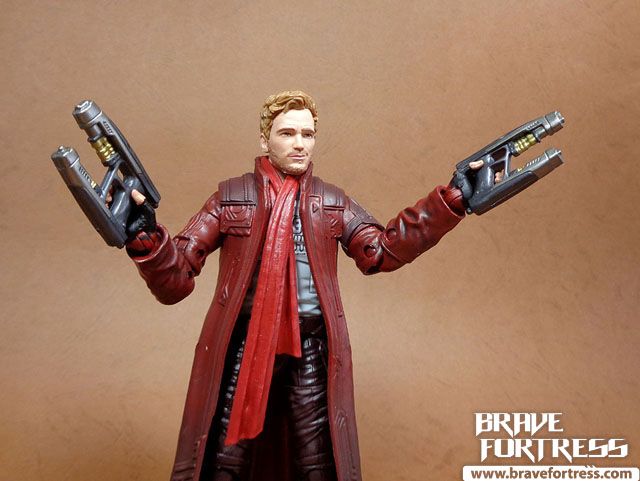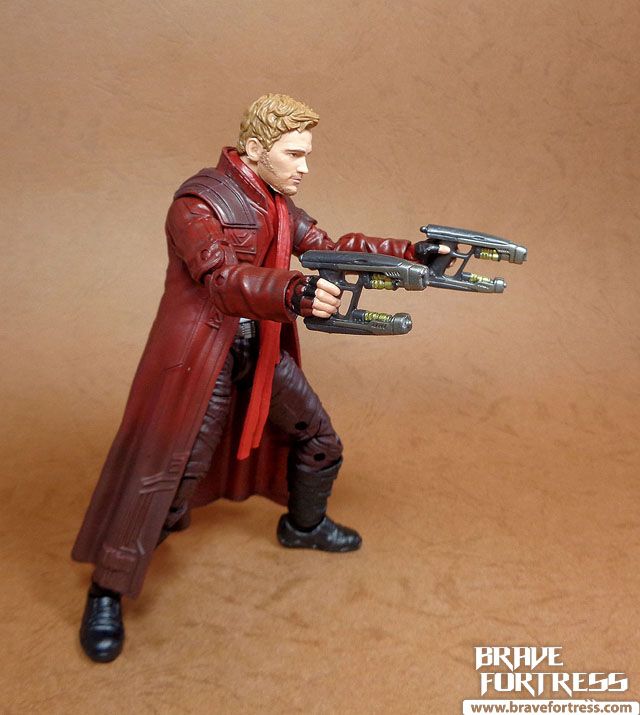 And of course, his "Walkman"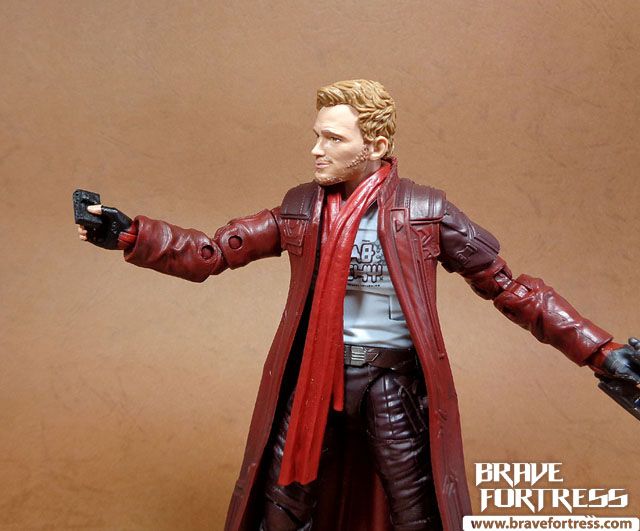 Adam Warlock/Magus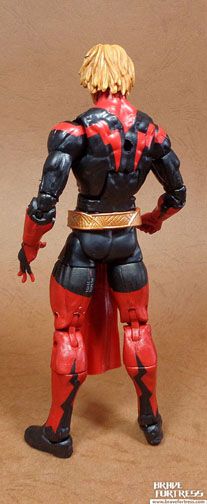 I've been a bit out of the loop with what's up with Adam Warlock, but back in the day he was the hero in the Infinity Gauntlet. I miss the cape and staff of his "classic" look.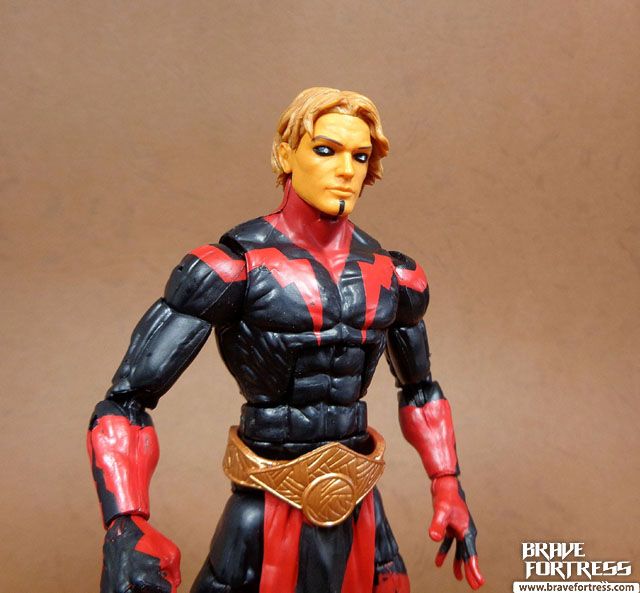 Heh, he now looks like a surfer dude….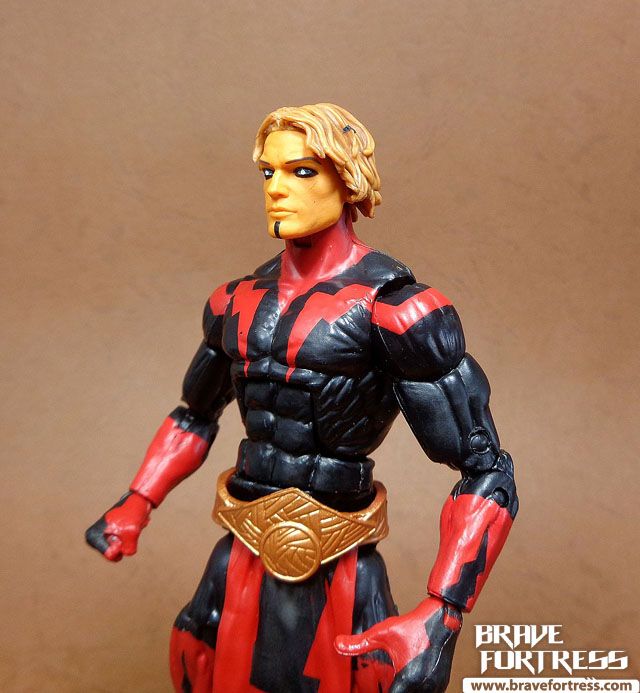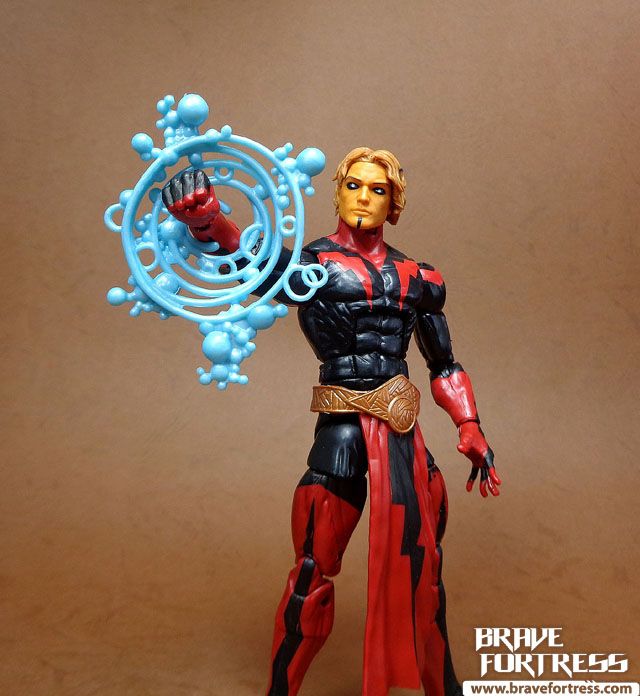 Hasbro should really invest in making different types of energy effects parts. This one is getting boring to look at.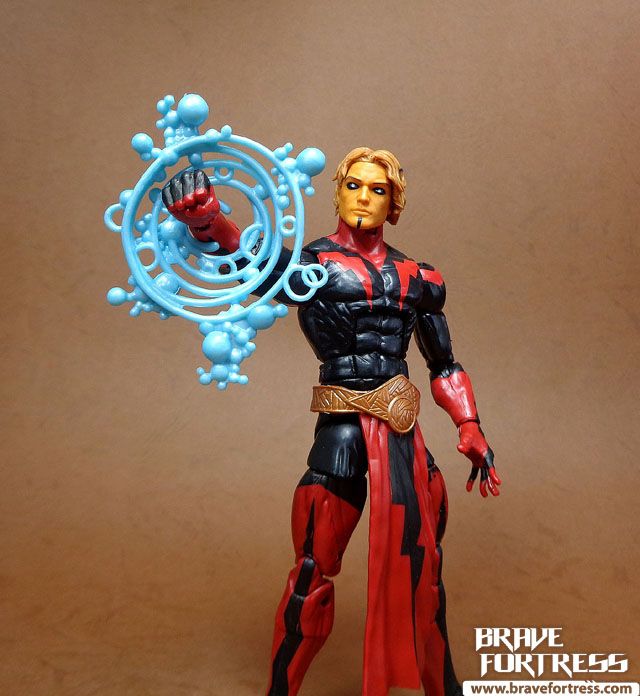 Magus is Adam Warlock's "Evil" persona.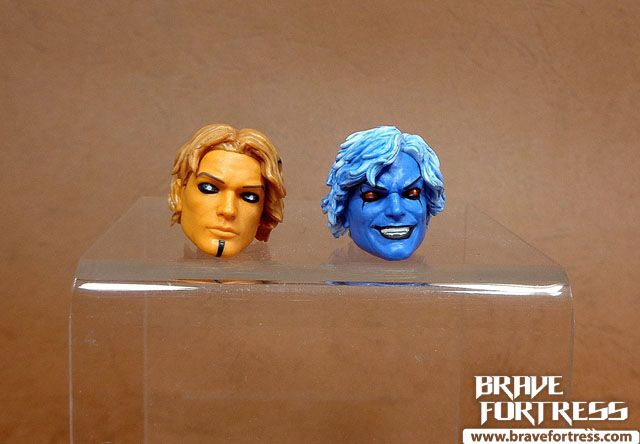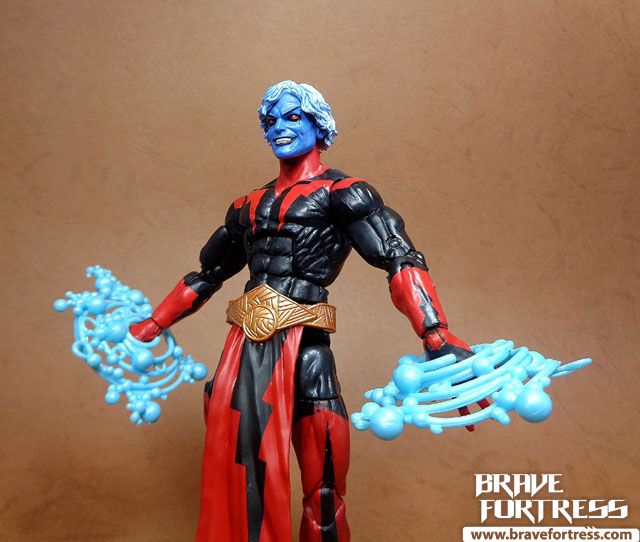 I think I'll stick to using this figure as Magus, while the earlier Marvel Legends Adam Warlock from the Red Hulk Series will serve as my default, "classic" version.

Ex Nihilo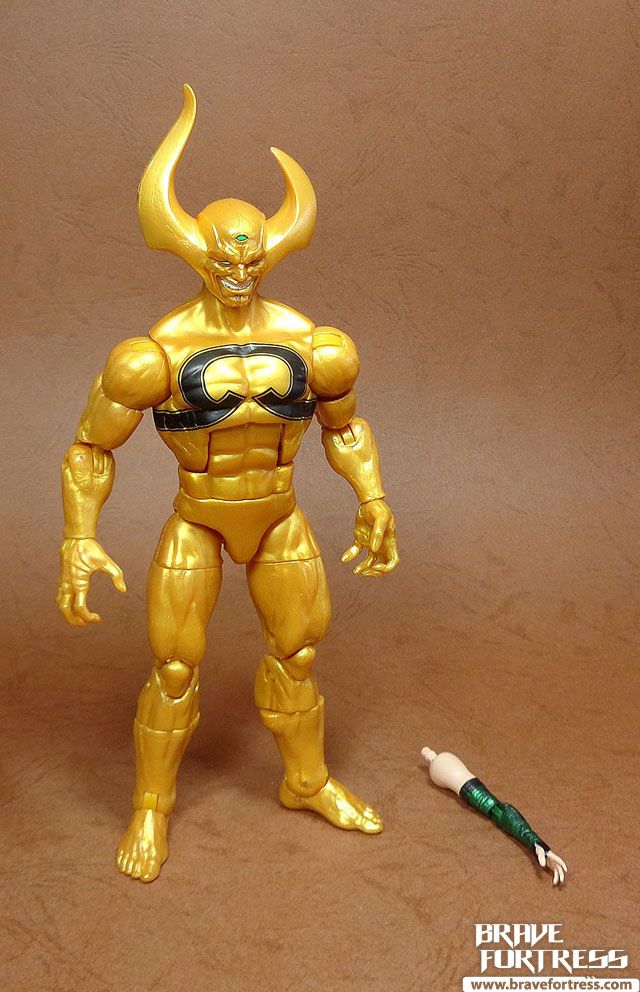 I'm not too familiar with this character, if he weren't included with this wave, I'd never had heard of him (I haven't been following Marvel's cosmic adventures). He first appeared in 2012 and is one of the more powerful cosmic beings in the Marvel Universe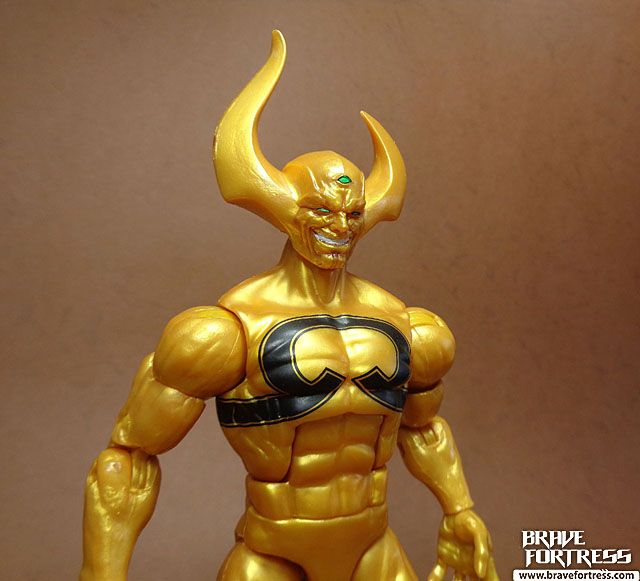 He doesn't come with any accessories.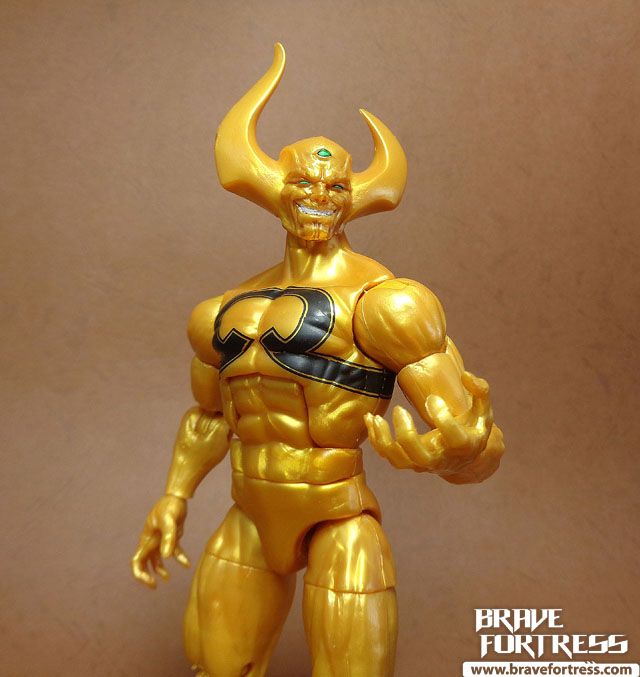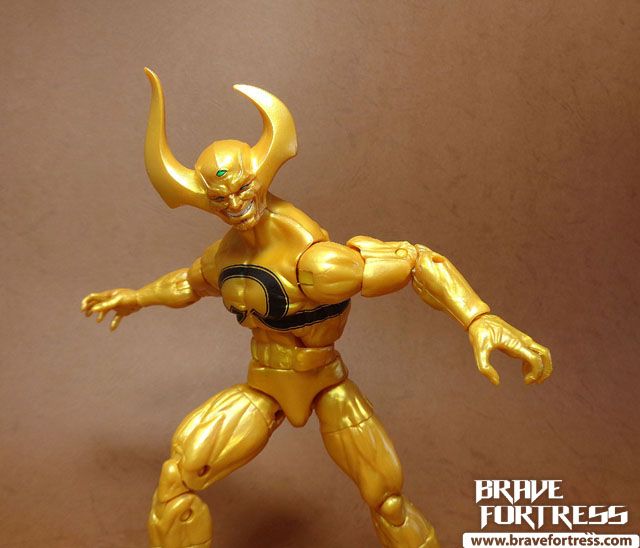 His abilities include plant manipulation, organic transformation, energy blasts and can breathe fire.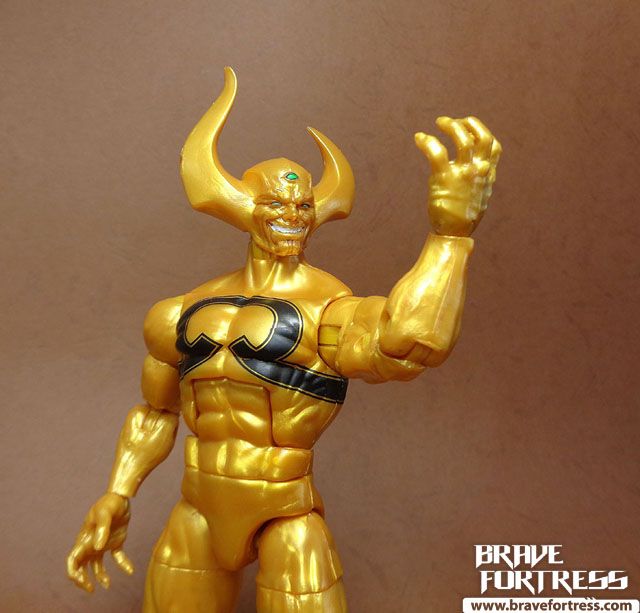 Death's Head II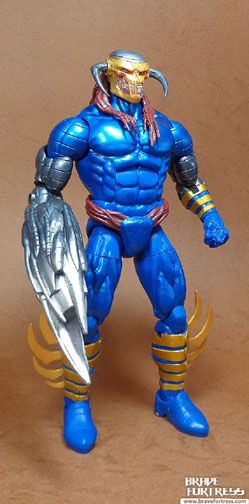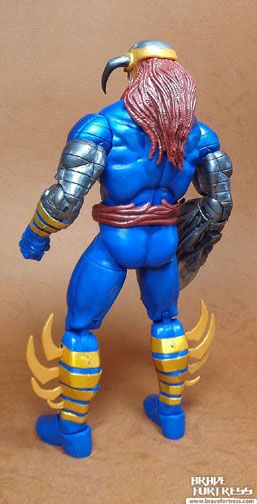 Originally created as a "throwaway character" for the UK Transformers comics, the robotic bounty hunter (created by Transformers scribe Simon Furman), became very popular and even became one of the best "exported seller characters" from the UK.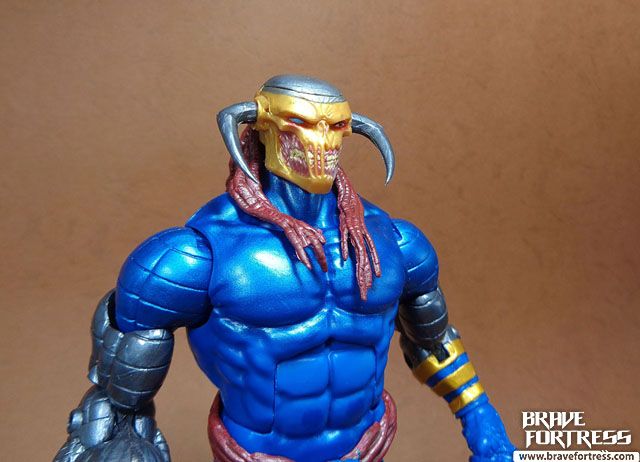 Death's Head II is a long way from what the original Death's Head looked like when he first came out.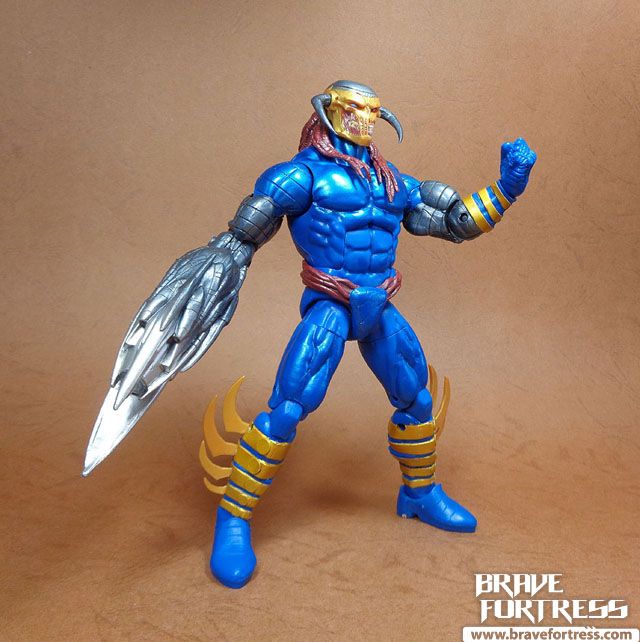 The figure is very big, at first it was believed Death's Head II would be the BAF (build a figure) for this wave.

From what I understand, his right arm is able to morph? Too bad they didn't include a proper "arm" accessory for the figure.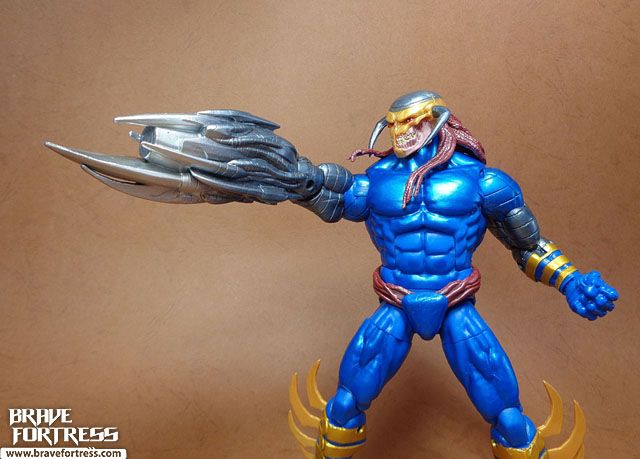 His only accessory is a … pointing hand? Huh… am I missing something?

Even though I'm not that familiar with him, the figure is very impressive to look at.

Mantis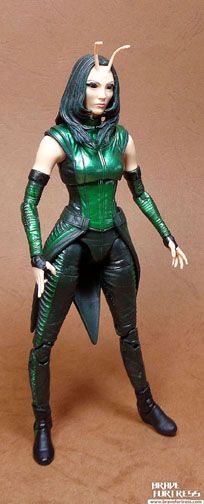 In the GOTG Vol. 2 movie, Mantis is shown to be an alien with empathic and telepathic powers. In the comics, she actually hails from Earth and is half-Vietnamese and half-German, she was once a member of the Avengers. She is implied to have had been in a relationship with Vision in the comics as well.

While the sculpt work is great on this figure, she suffers from weak knee joints and this causes her legs to bend over time. Kind of disappointing.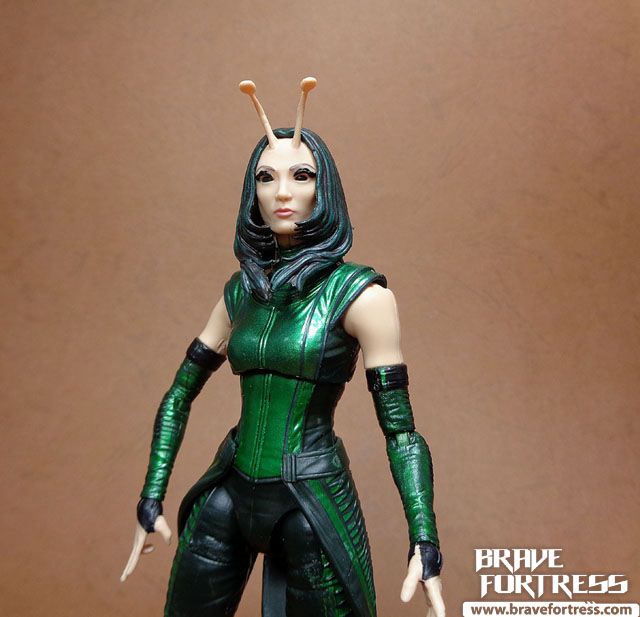 The Guardians of the Galaxy (lol… Space Avengers….)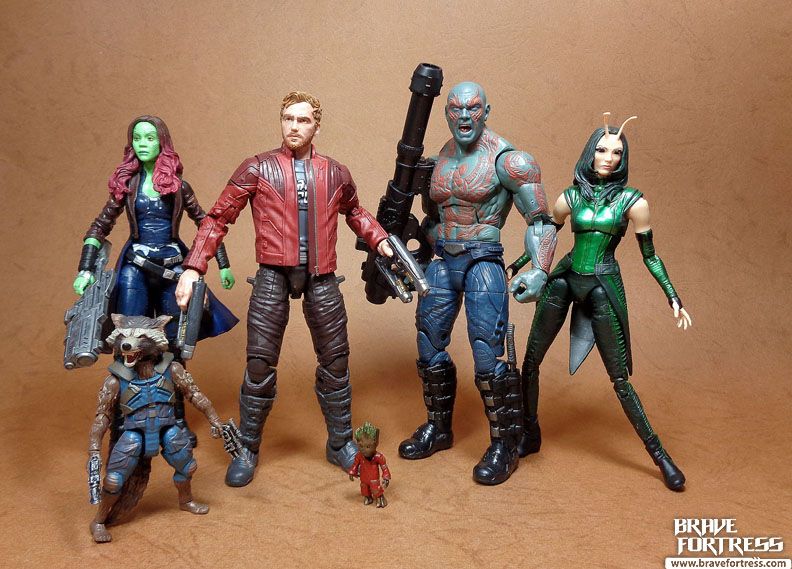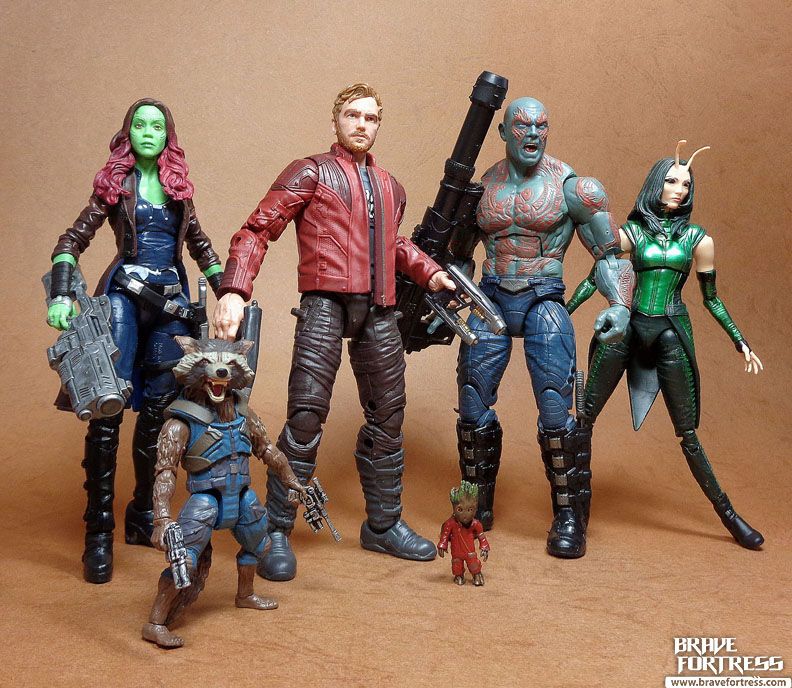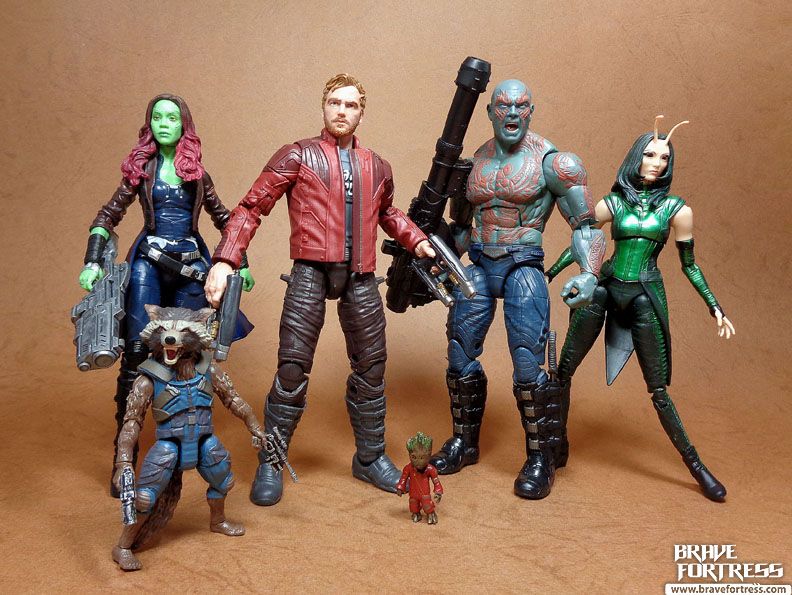 The full wave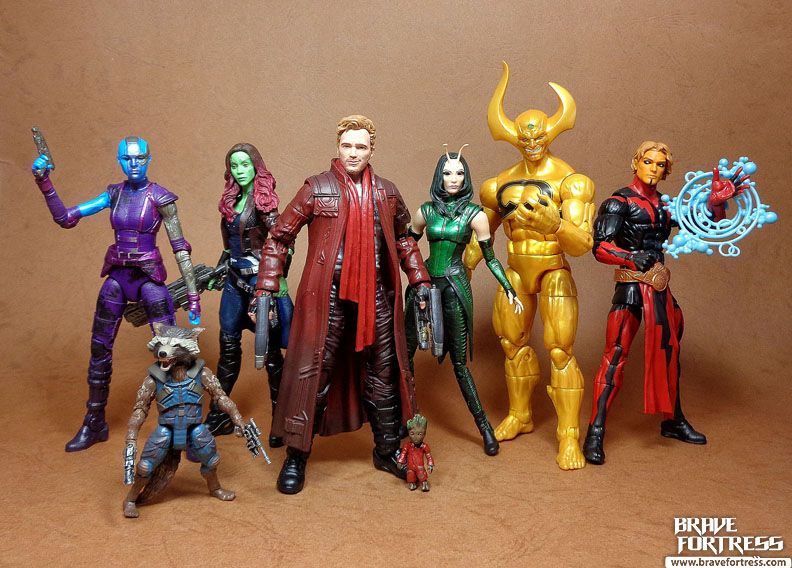 Man.. this one came together really late for me, the Star-Lord in my set didn't come with a BAF piece (Mantis' right arm), the Amazon seller sent the figure without the piece and I had to wait for another Star-Lord to arrive, just to complete the Mantis BAF, before I could proceed with the group shot. lol.. I was actually able to do the Infinity War wave 1 set first before I was able to complete this one.
Gold