Marvel Legends Vintage Card Iron Man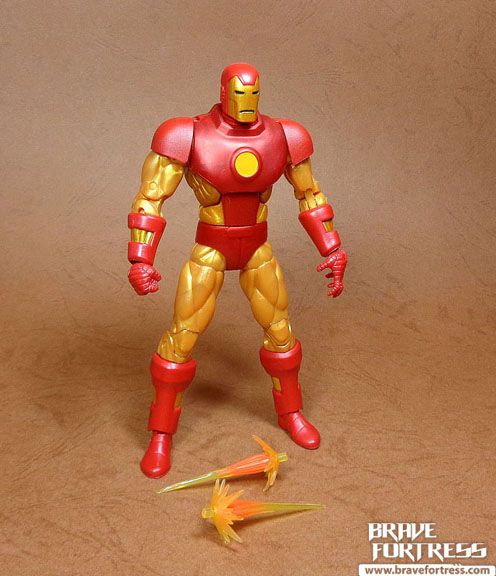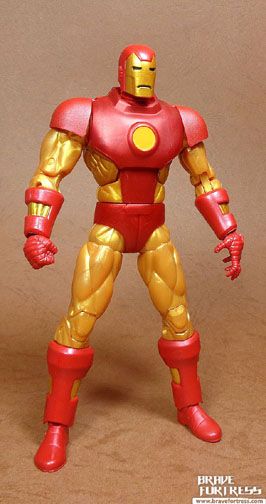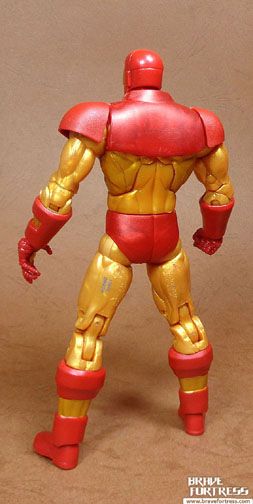 Well, it's been a crazy year for Marvel Legends, it's like Marvel has some sort of contract that states Hasbro should release a full wave every month. So I guess in the spirit of keeping up with the non-stop flood of releases, they decided to pull a "filler" line of sorts to keep the markets well-stocked. This time the wave serves as a homage to the vintage 90's Toybiz-era figures.
I didn't get all the figures in the line, mainly because the Black Widow looks terribly wrong for using the Mary Jane Watson head (twinning?). I might pick up vintage Captain America since I do like the "throwing shield" effect. Brown Wolverine is the hardest so spot on the pegs since he's the most in demand figure in the wave(lighter brown colors make him more comics accurate than the one from the Juggernaut wave). Punisher is good too if you don't have the Walgreens version yet.
Which brings us to vintage Iron Man, the figure is mostly a reissue of the figure from wave 3 of the original Return of Marvel Legends wave, minus the metallic red paint.
I had hoped the new legs would give the figure a much needed height boost. But it turns out it's still the same, short Iron Man figure. Very disappointing. I don't have the previous figure in hand (I couldn't get to my stuff in storage), but the height's roughly the same.

As for accessories, this guy comes with "boot jet" effects.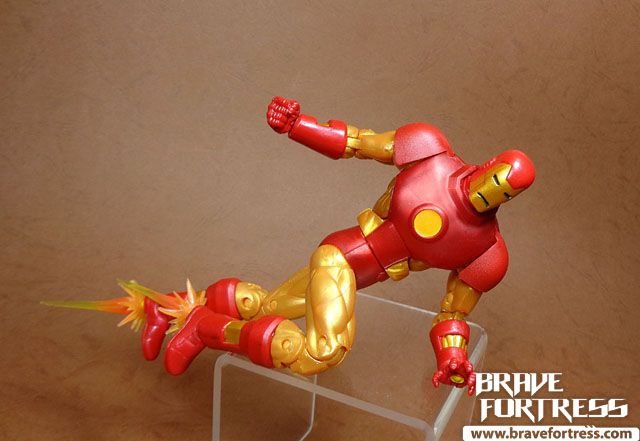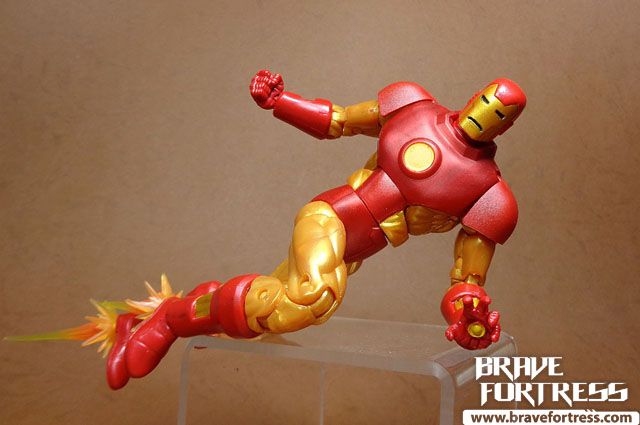 To conclude, it's a reissue of sorts at a higher price point with none of the metallic paints of the previous release. I can't say I recommend it unless you're completing all of the Marvel Legends Iron Man figures.
Here's the link to the old "Returns" wave 3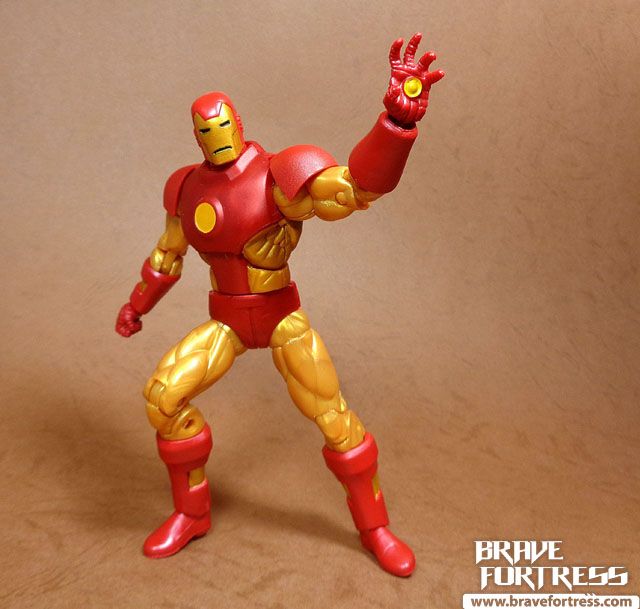 Gold