Marvel Legends Vintage Series Captain America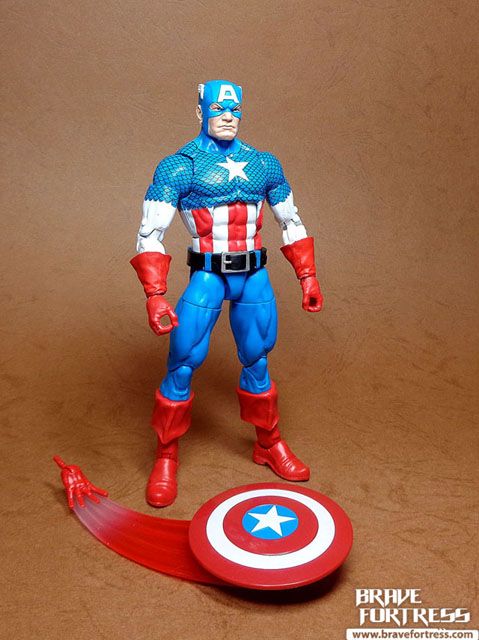 I've had my eye on this figure for some time, as it does seem to be a good choice for a "classic" Cap figure to go for a "Classic Avengers" group setup, thanks mostly in part to the scale-mail of the figure, even if it is just drawn on.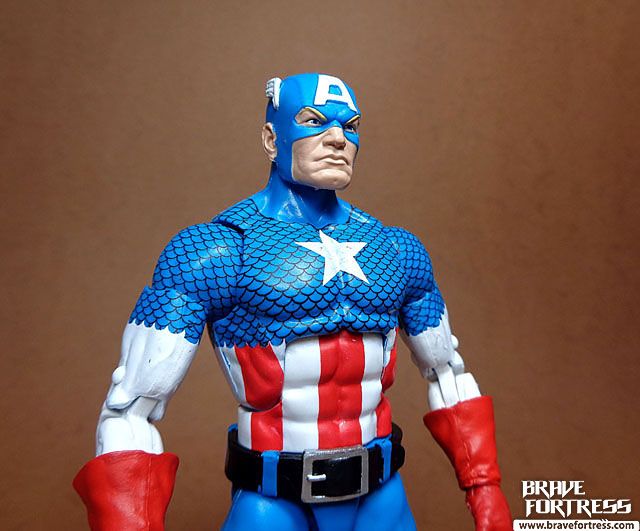 Ugh… that hole in the middle of the star… not a nice sight to see.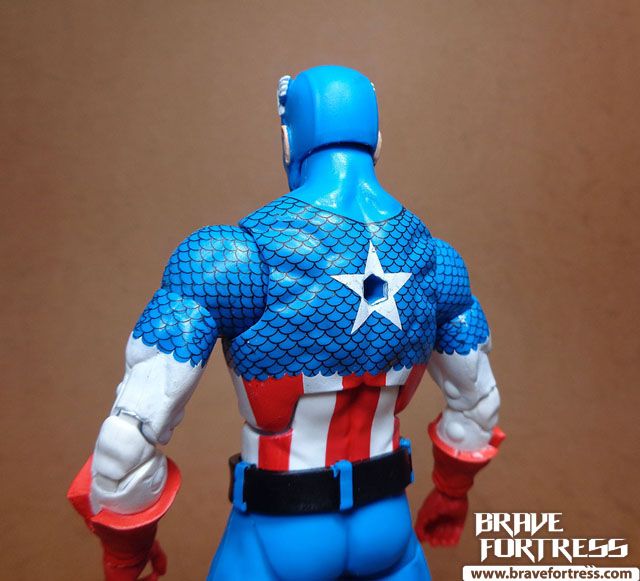 Cap comes with an effect part for his shield, originally released with the "Secret War" Cap from the Abomination wave.

"When Captain America throws his mighty shield…"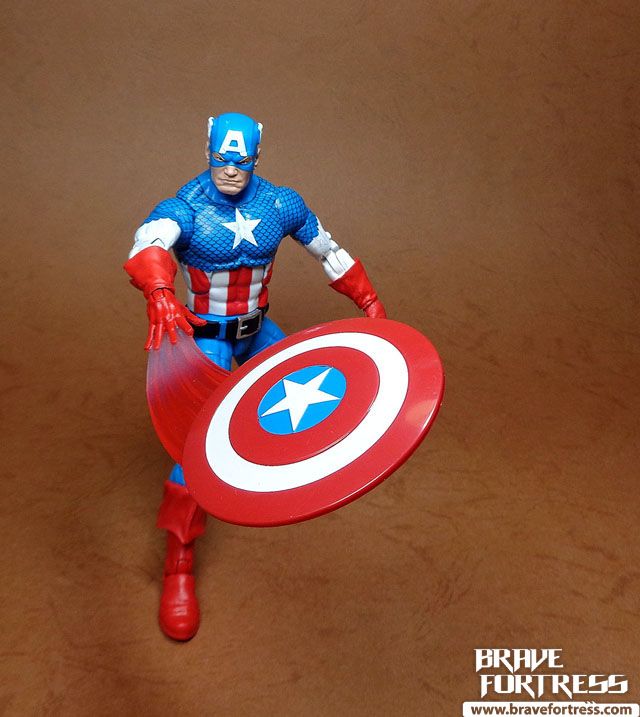 Shield is removable from the effect and has a adjustable clip for pegging onto Cap's back.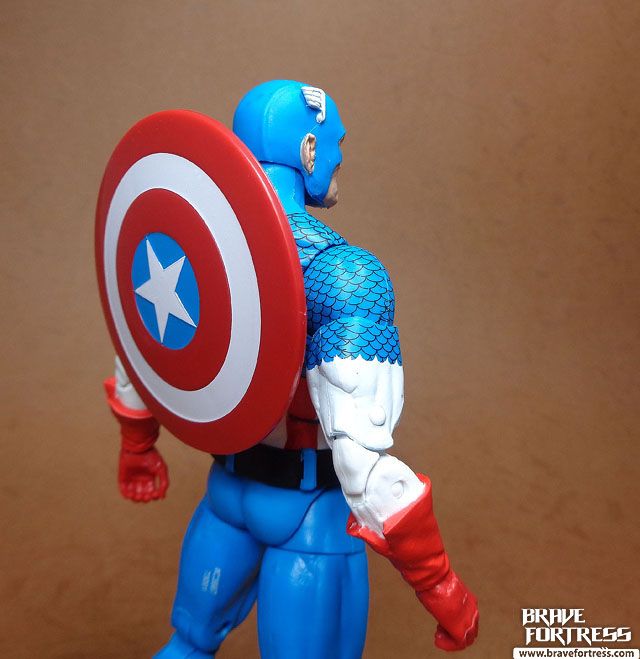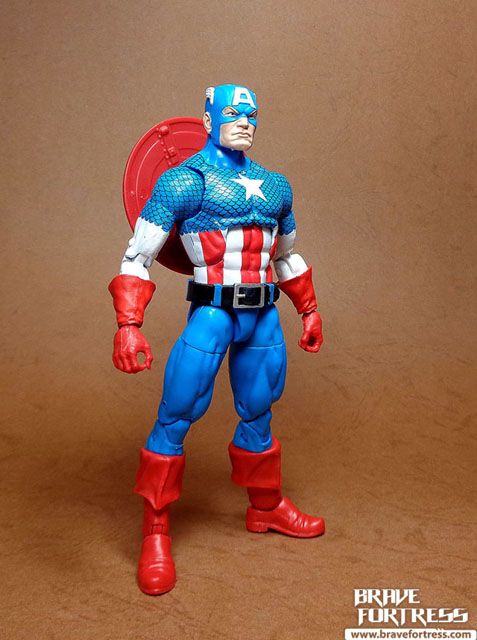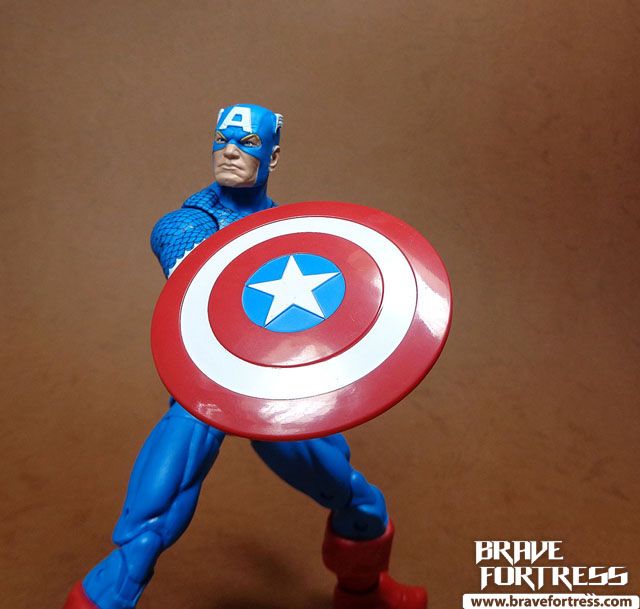 Victory!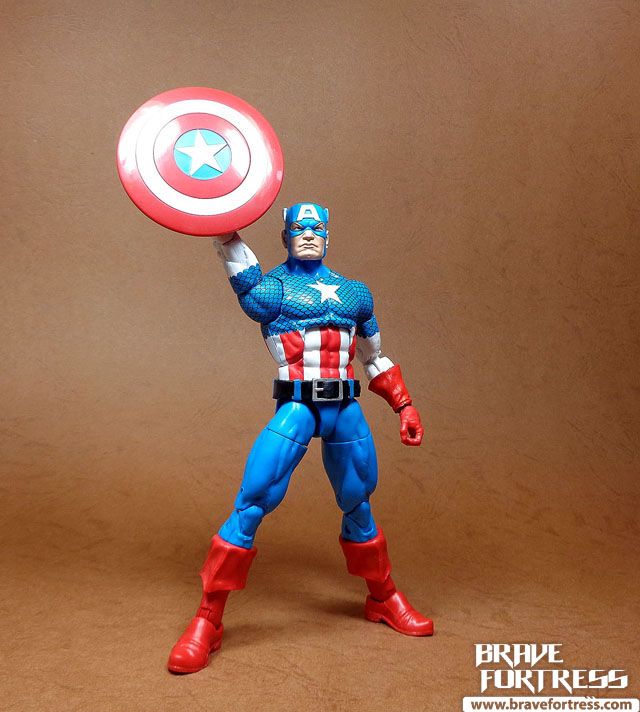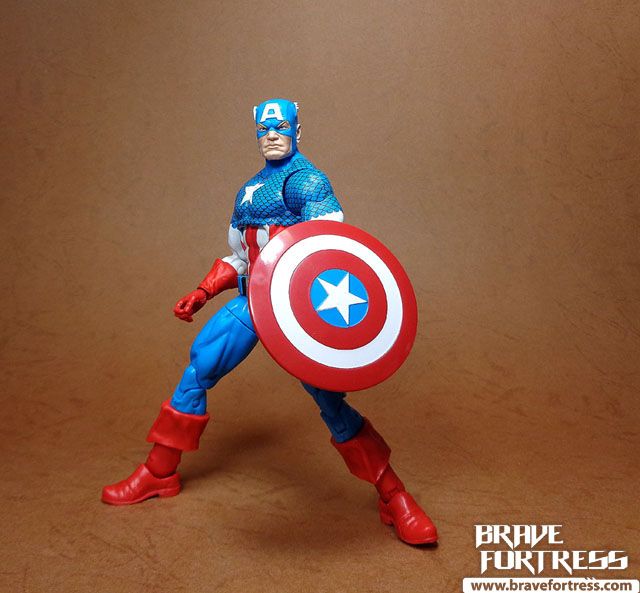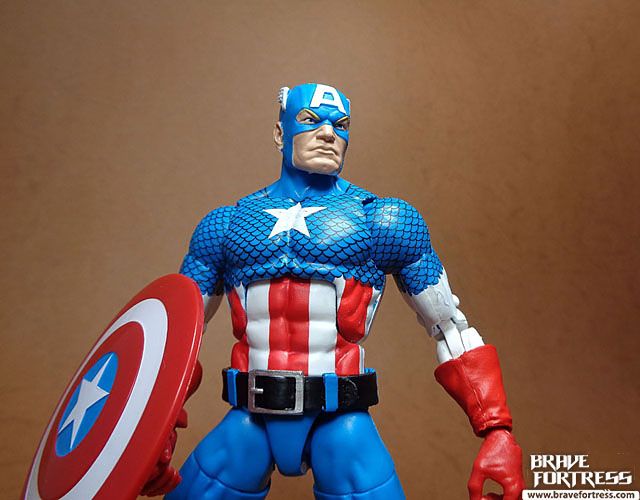 Gold