Marvel Legends Vintage Series Cyclops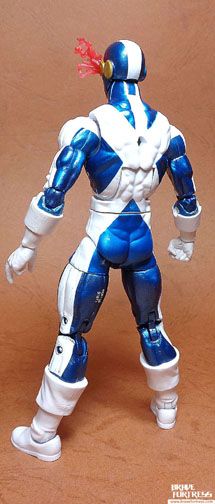 Based on Scott Summer's look from when he was a part of the original X-Factor team. The costume is his second X-factor uniform, the first costume had a big yellow "X" instead of white.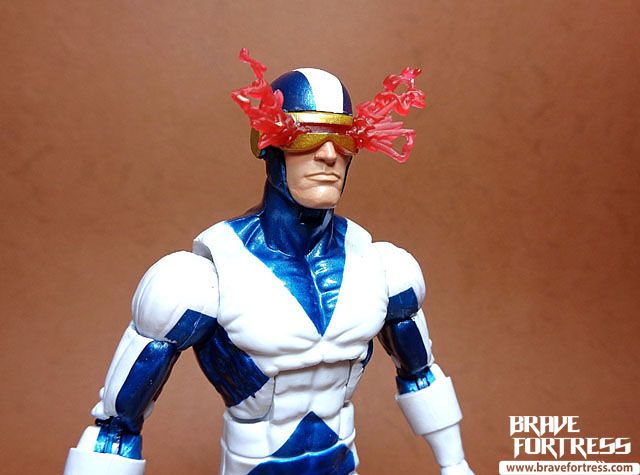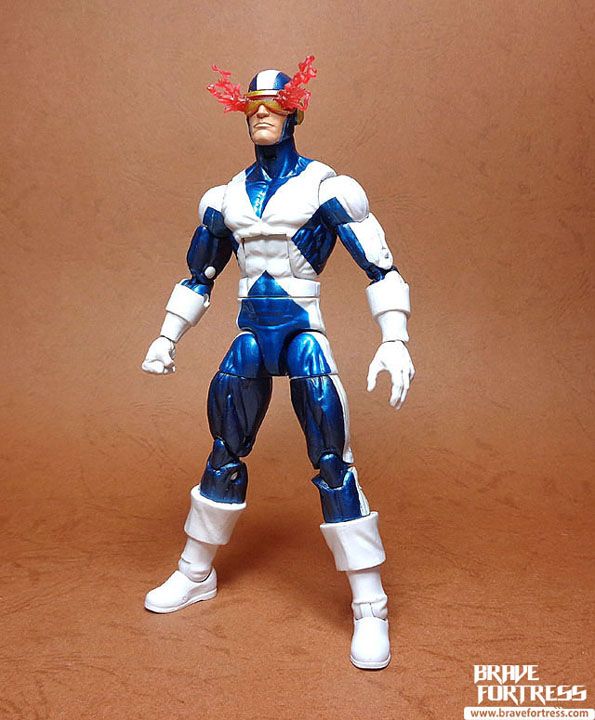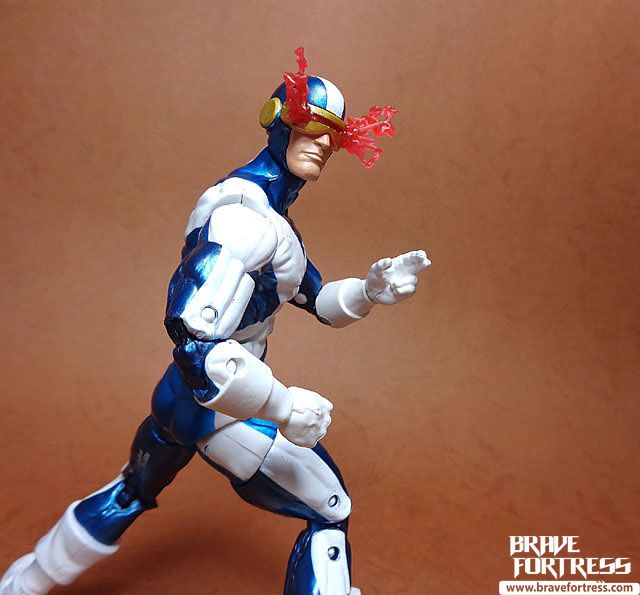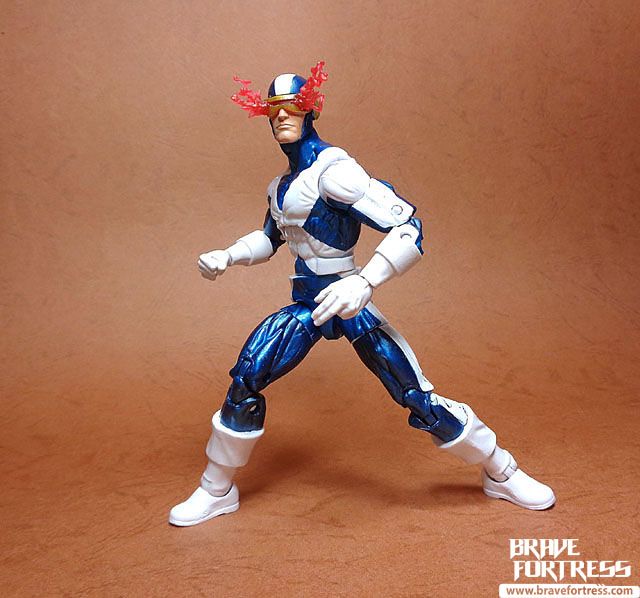 He comes with an alternate "optic blast" angry head.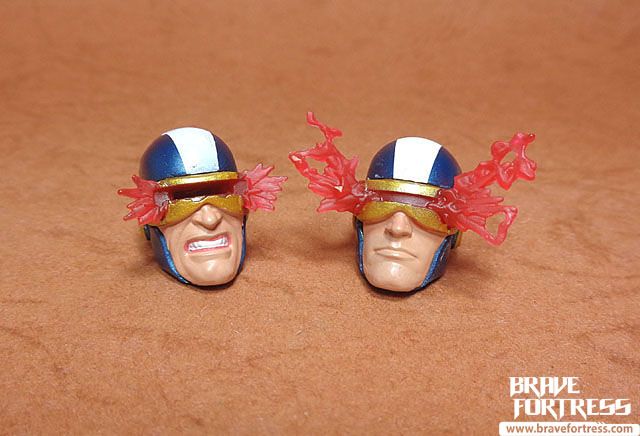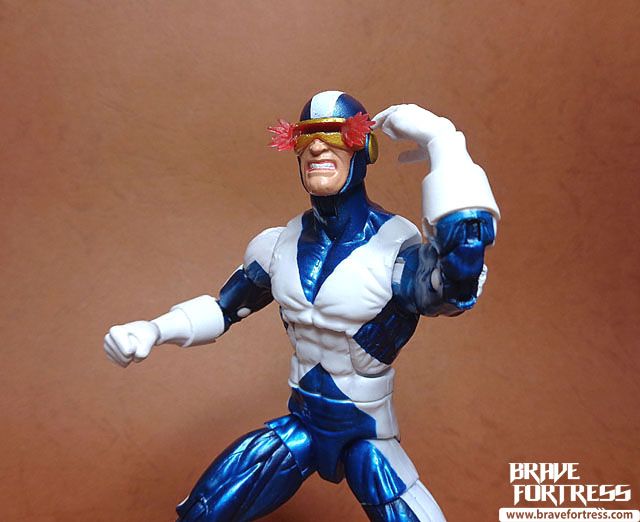 This effects piece is the only reason I decided to grab this set when it went on clearance. I always wanted it, but held off until it would go on sale, since it's pretty obvious this figure wasn't going anywhere as there are no other classic vintage "new costume" X-factor figures to go with it.

It's a real shame not all Cyclops figures come with this kind of effects piece. It really opens up a lot of playability to the figure(s).

Gold