Marvel Legends X-men Retro Wave Storm (white costume)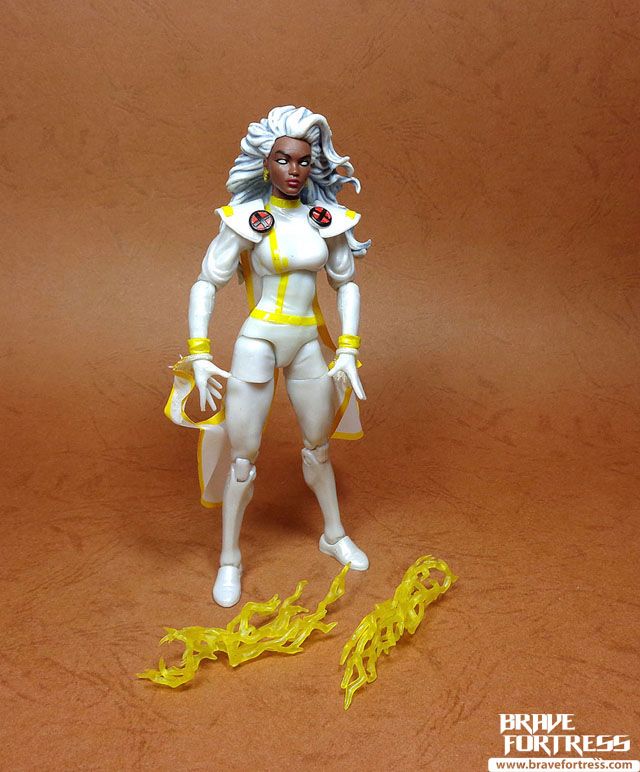 Based on Ororo Munroe's look in the X-men Animated Series from the 90's. This is probably her most iconic costume.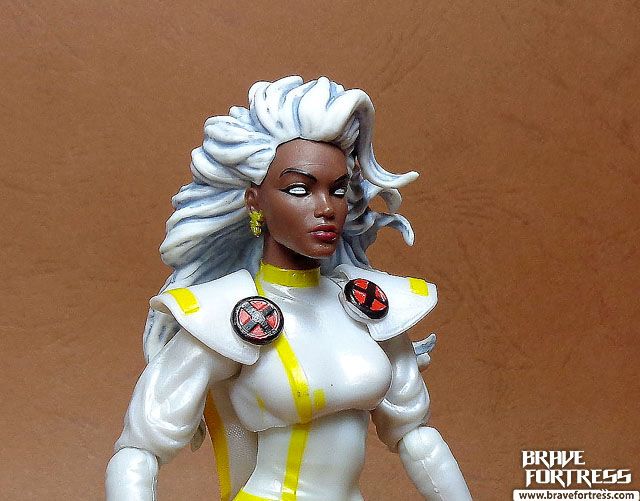 Her cape is made from actual cloth this time. It's a first I think?

Thanks to her mutant powers, Storm can manipulate the weather, use wind to levitate and fly and even fire lightning bolts at her opponents.

She comes with lightning effects parts.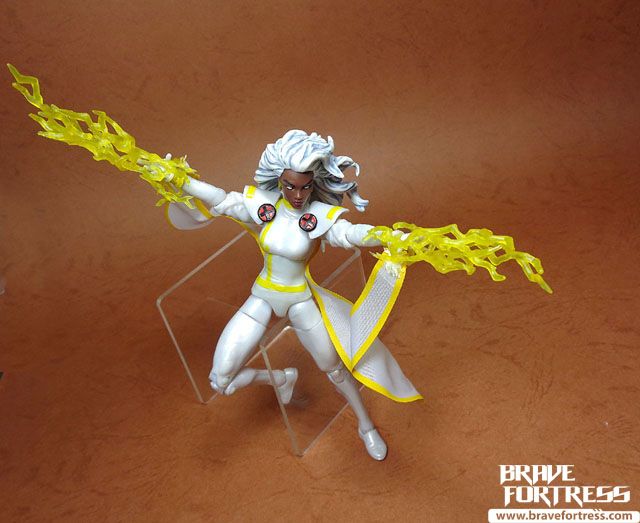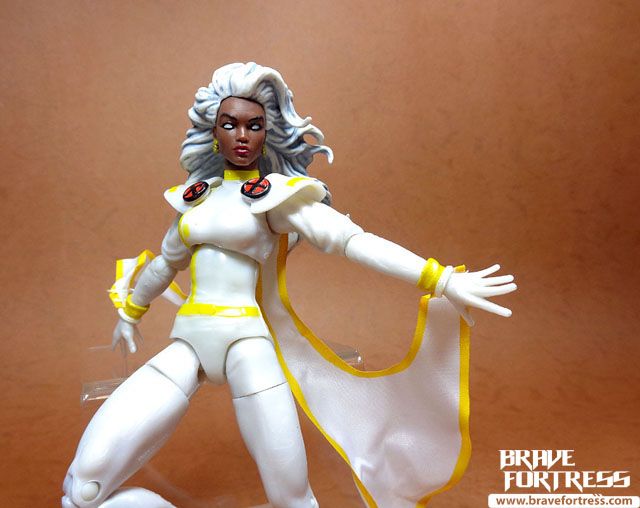 Gold