Marvel Universe Sentinel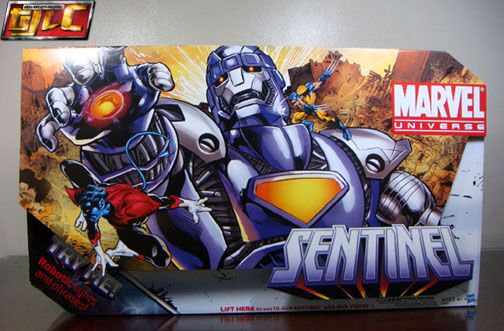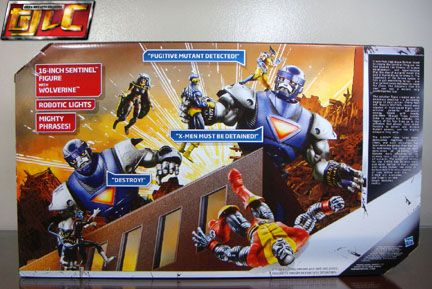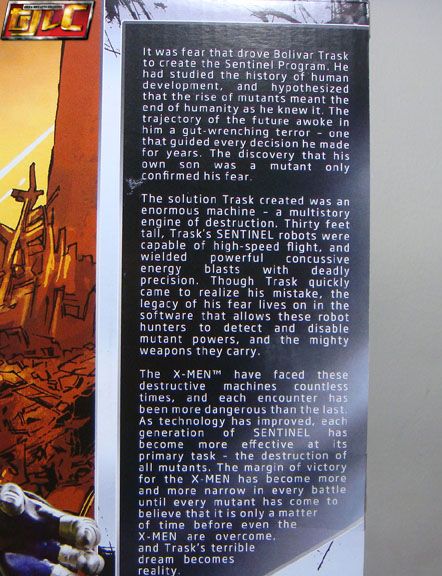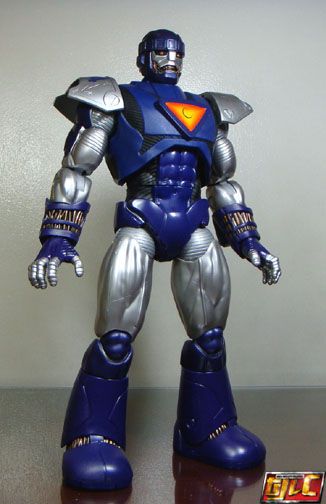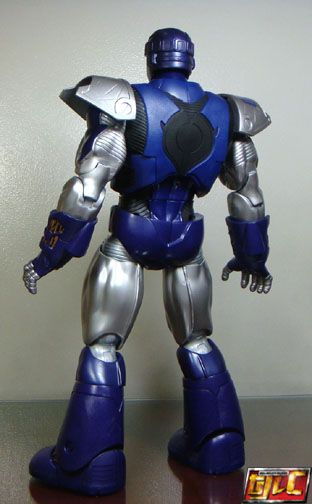 Stands roughly 16 Inches tall.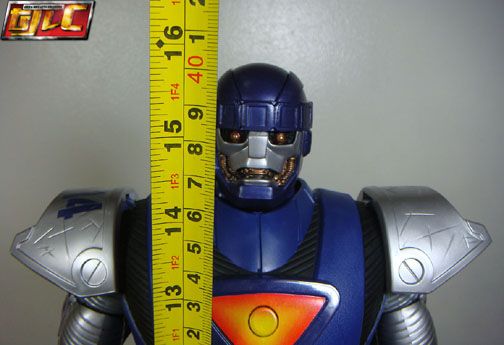 Comes with a Marvel Universe Wolverine figure.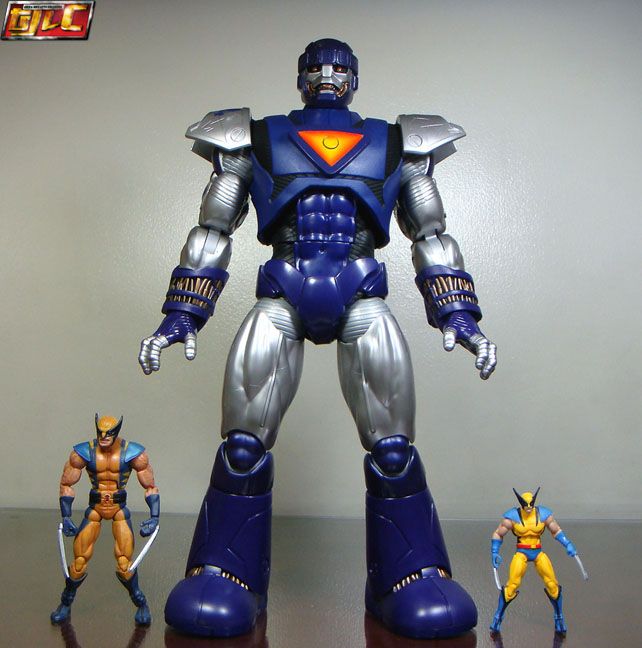 Sentinel has the following "mighty" phrases.
-System Breached!
-Halt Mutant!
-Sentinel Power Core Breached!
-Purge Power Core!
-Beta Level Mutant Detected!
-System Meltdown!
-Power Core Failure In 5. 4. 3. 2. …..1
-Ejecting Power Core!
-X-men must be Detained!
-Mutant Life Form Detected!
-Halt!
– (Scanning Sound Effects) Fugitive Mutant Detected
-Destroy!
-Stop!
-Sentinel Under Attack!
– (Scanning Sound Effects)
-Halt Fugitive Mutant!
-Alpha Level Mutant Detected!
Sadly only the eyes light up, no light up palms or bendy cable attachements like the old Toybiz version.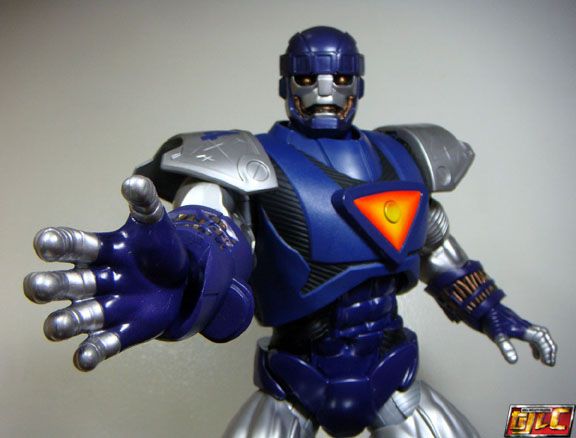 The colors actually match the Mastermold character than the regular Sentinels (Purple and Pink)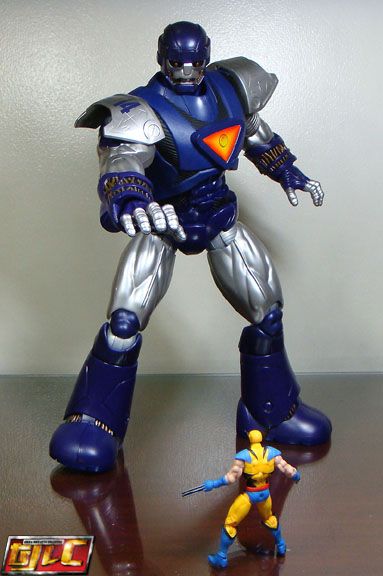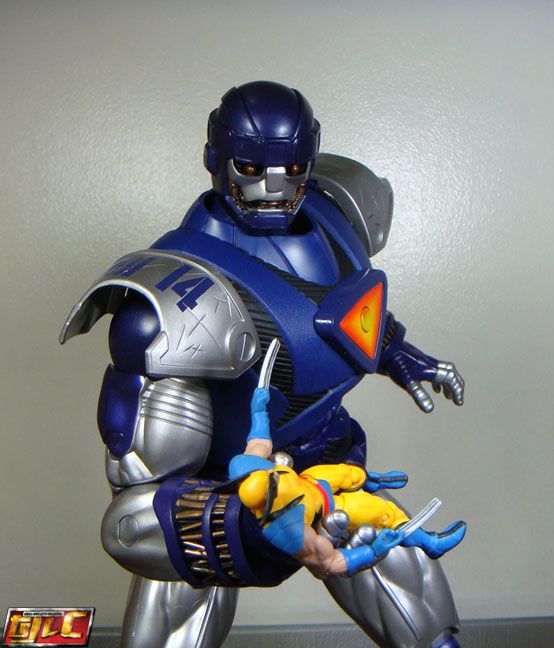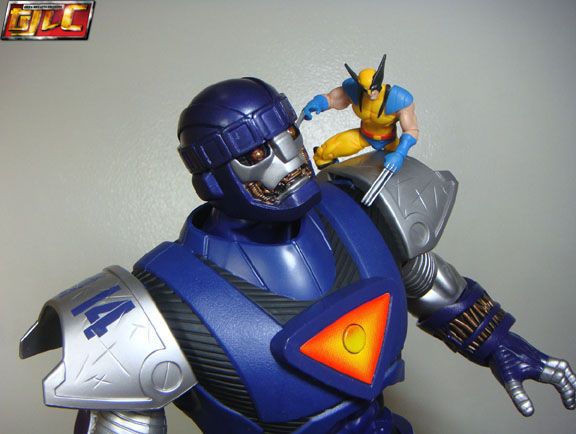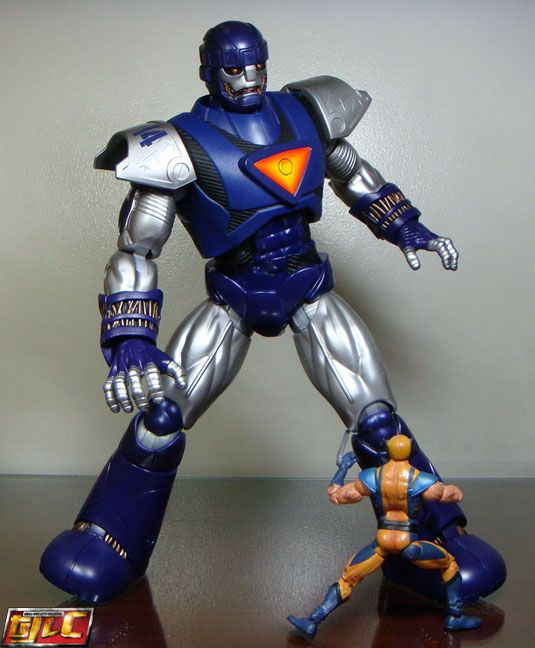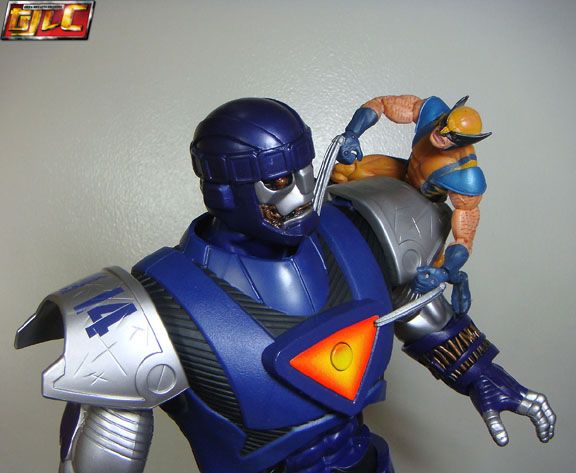 Gold