Masterpiece Megatron Optional parts
Box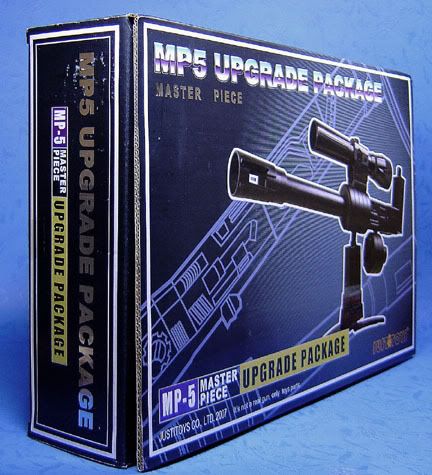 Comes with the following (the yellow cap is removable from the gun muzzle)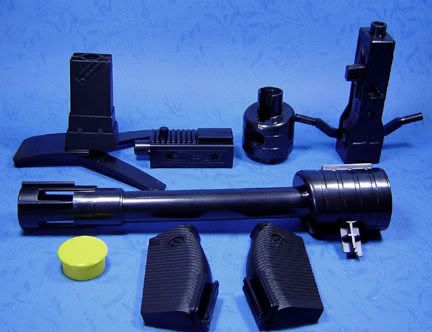 Suprisingly these parts are chunks of solid diecast!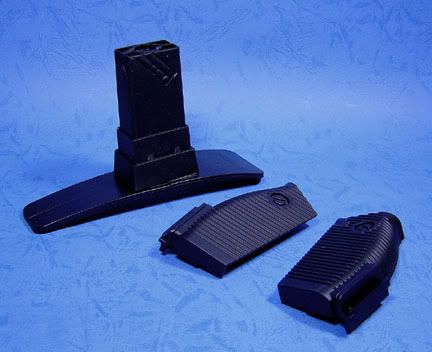 Once fully assembled the gun mode is a whooping 32 Inches long.


Next to the original G1 toy (the MPC Megatron is oversized. The G1 toy follows the scale of the real Walther P.38 more closely)


Frenzy Cannon mode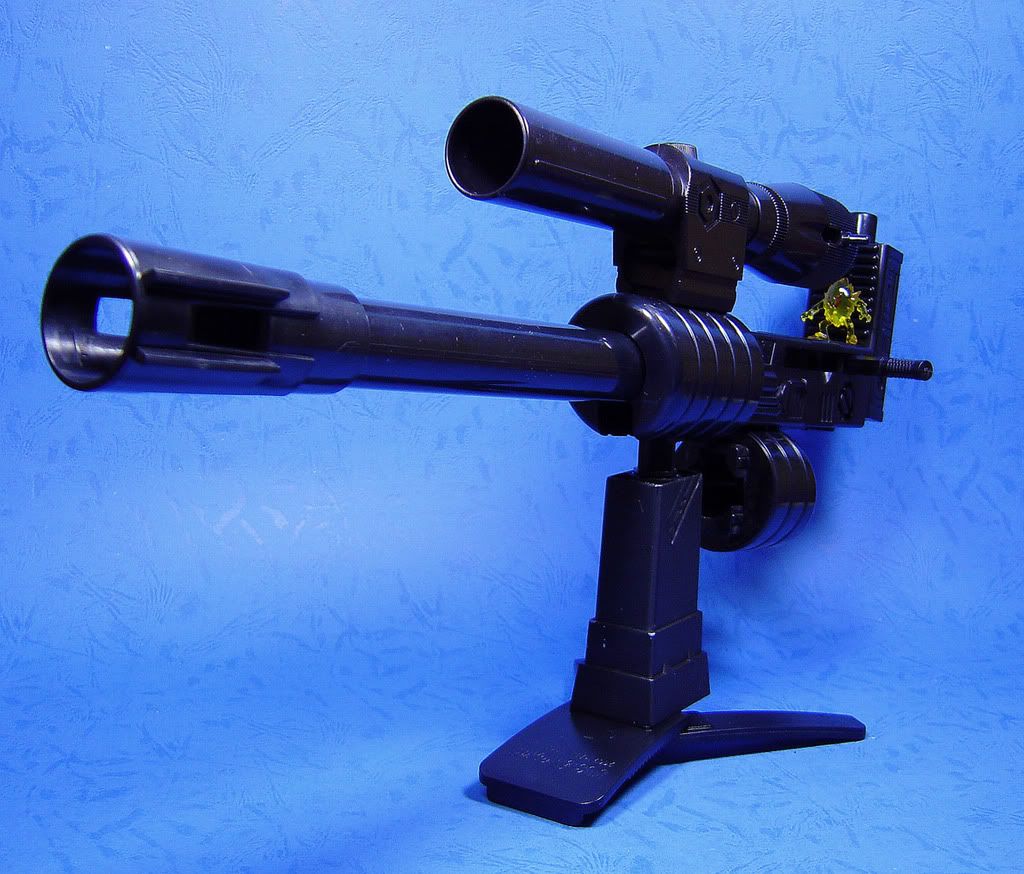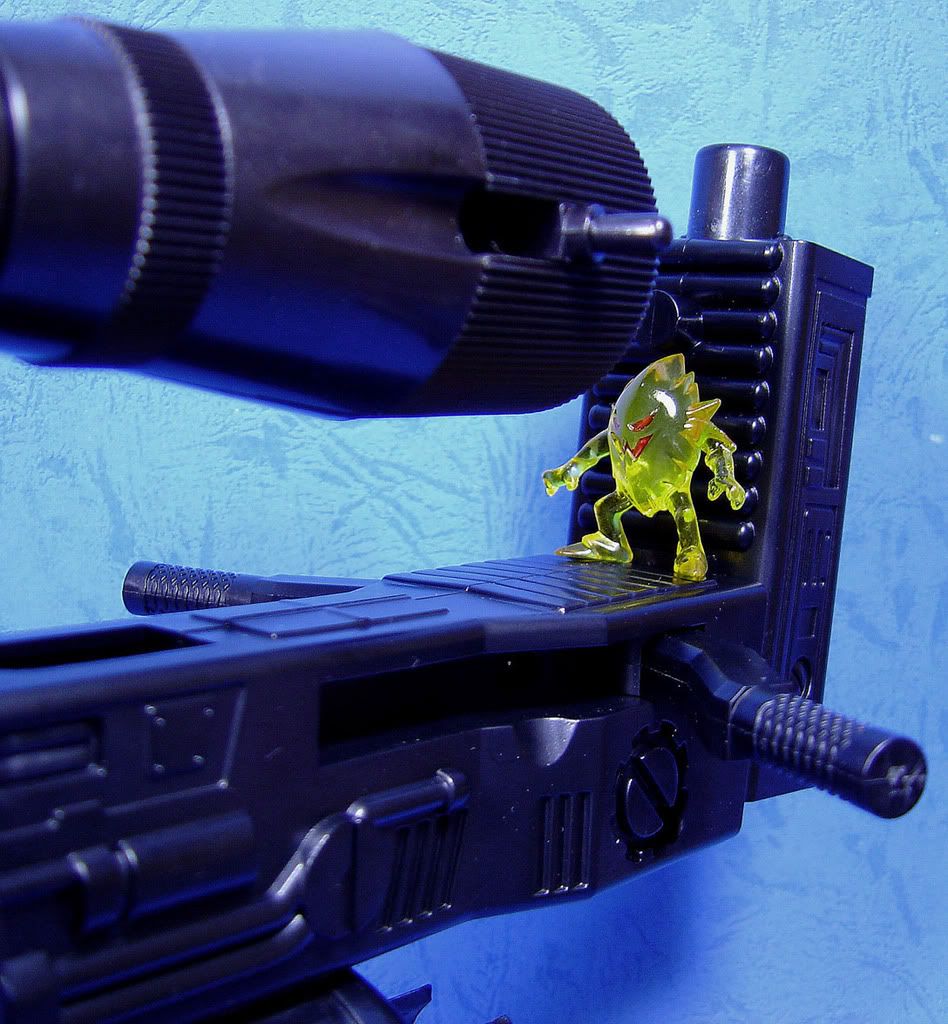 Particle Cannon mode (concept taken from the G1 toy)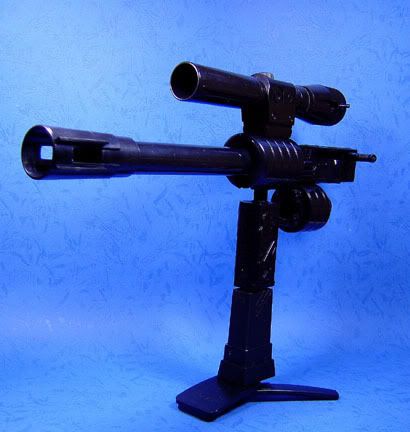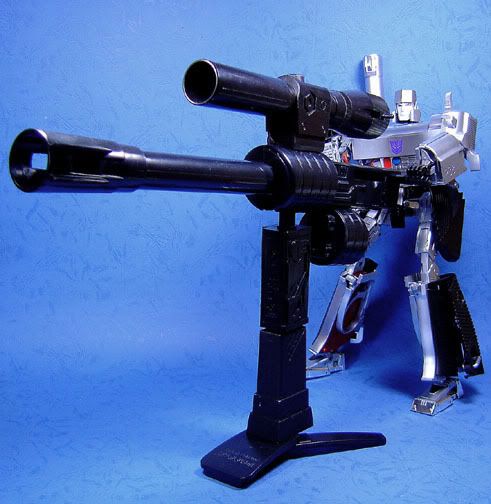 Telescope Cannon mode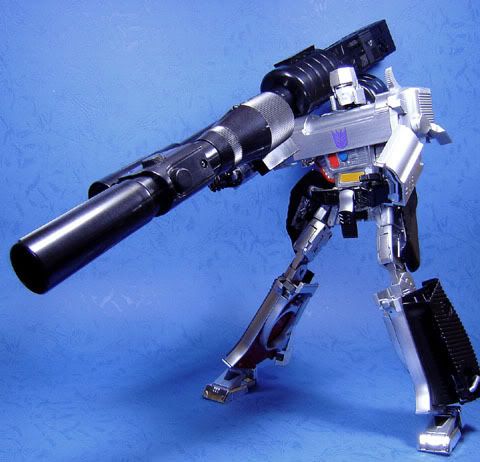 This is an original concept for the toy but I don't recommned it. It's supported by only MPC Meg's gun muzzle. Which is already very fragile due to the plastic material used.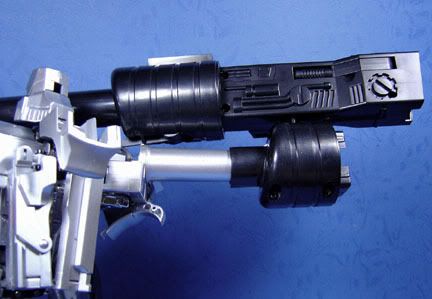 Gold