Mattel Batman 66 Classic TV series Batmobile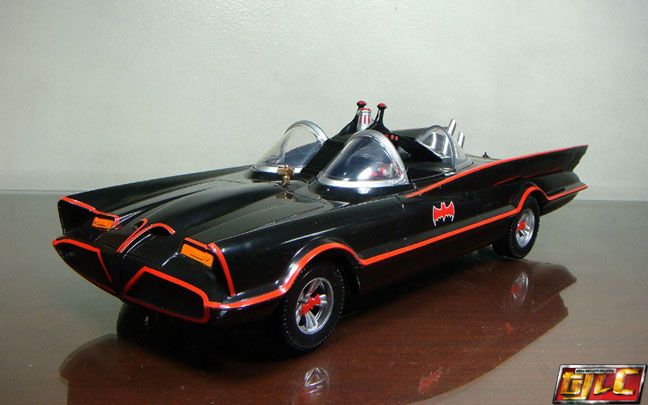 Lol… even the emergency parachute brakes and license plate are here.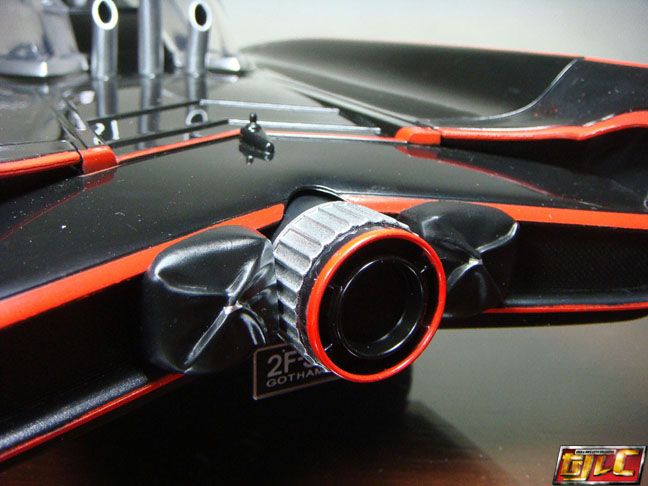 Batmobile spans roughly 18 inches and weighs about 626 Grams.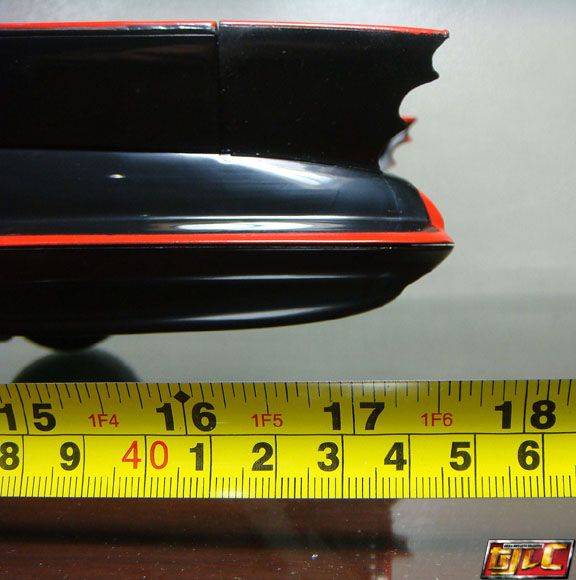 A lot of the parts are made with soft PVC.. which is kind of annoying. I hope it doesn't become sticky over time…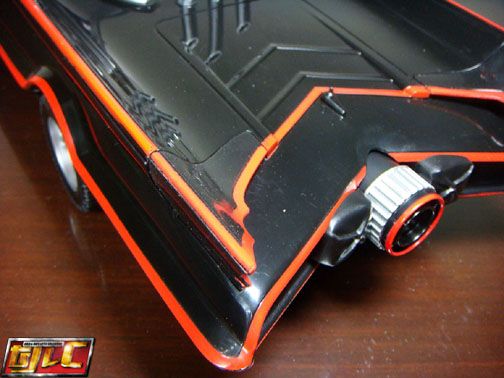 Interior (love the hotline and Emergency Bat-Turn Lever, even the handbrake's there)…

Bat Seat Belts!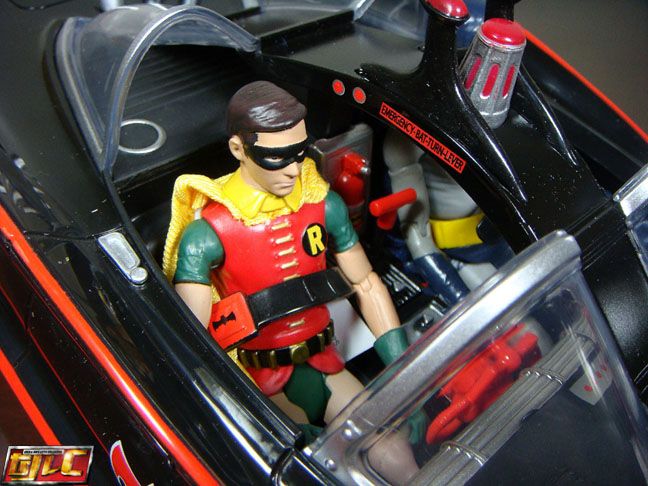 Sigh… crap luck. My unit came with contaminated plastic during the molding process, you can see the yellow waves of impurities right there on the hood.. Grr….. thanks a lot Mattel quality control!!!

To the Batmobile!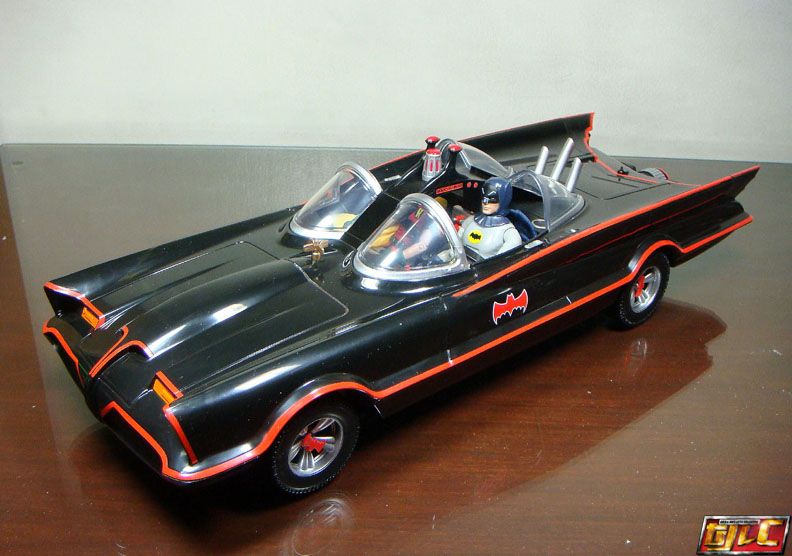 If I remember correctly, Burt Ward (Robin) fell out of the car and injured himself during his first day on the set while shooting the scene where the Batmobile speeds out of the Batcave and makes a sharp turn (a stunt driver was behind the wheel, not Adam West).
The doors do not open.

As cool as this vehicle is, sadly, it's meant only for the Batman Classics scaled figures, as you cannot fit the DCUC figures into the car.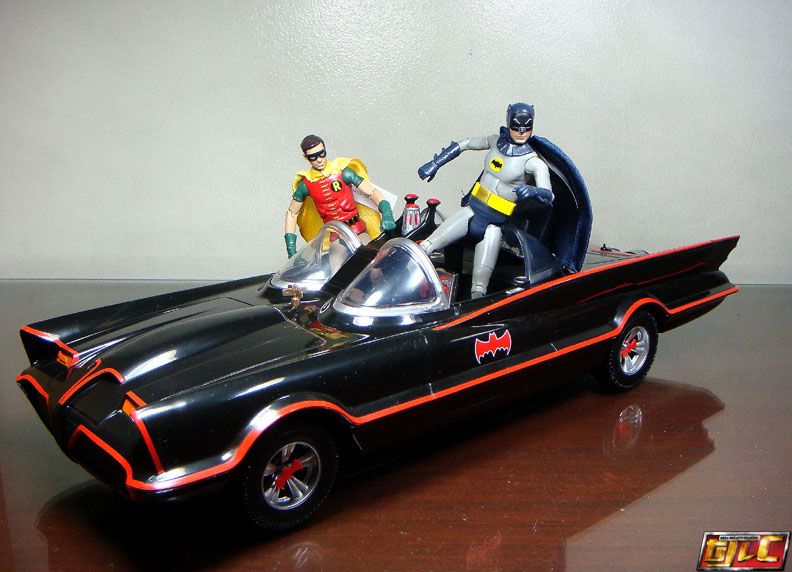 Gold