Mattel Batman 66 Classic TV series Catwoman
Mattel Batman 66Classic TV series Joker
Mattel Batman 66 Classic TV series Penguin
Mattel Batman 66 Classic TV series Riddler
Mattel Batman 66 Classic TV series Batman
Catwoman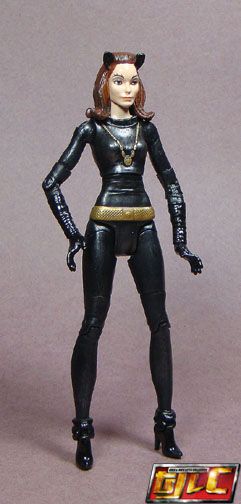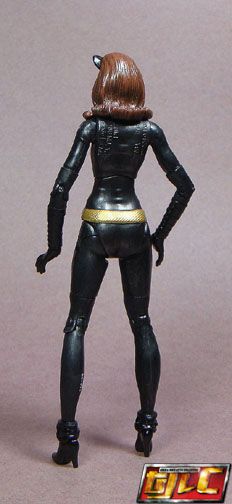 Not bad, just wish the face was painted a bit matte instead of glossy… sweaty much Catwoman?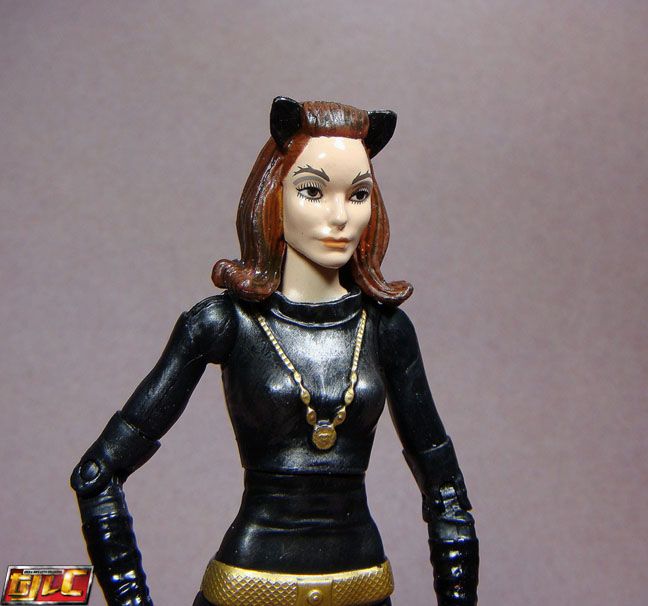 Display base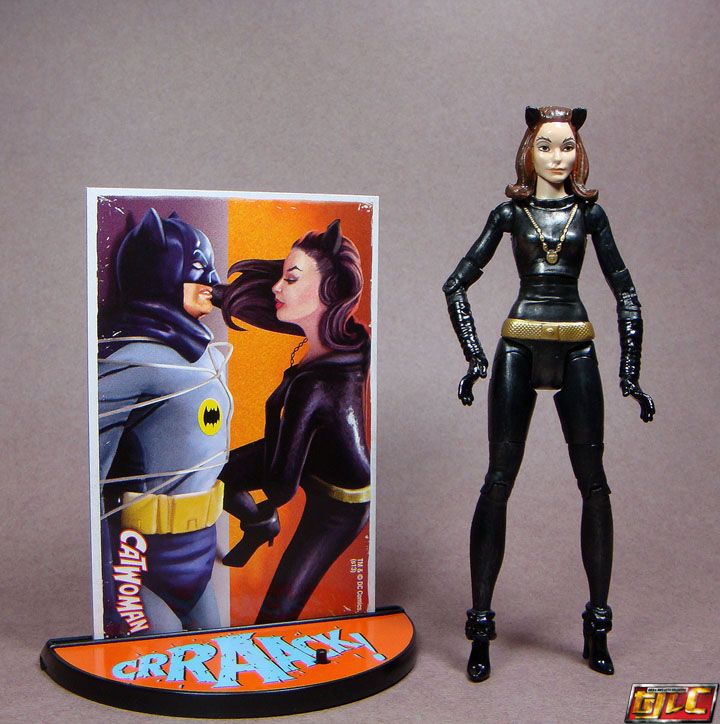 Hmmm the back of the base has a Batcave diorama. I'll have to open the rest of the wave to figure out who comes with what. Hope I don't have to get Surf's Up Batman and Joker to complete the backdrop….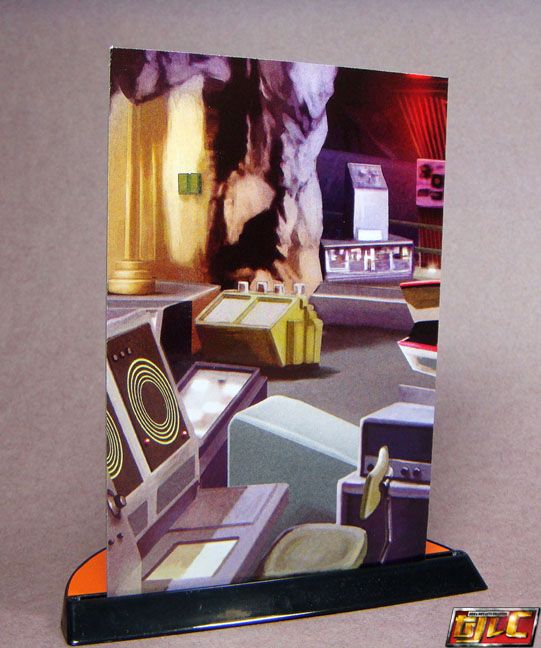 Holy cats! A cat!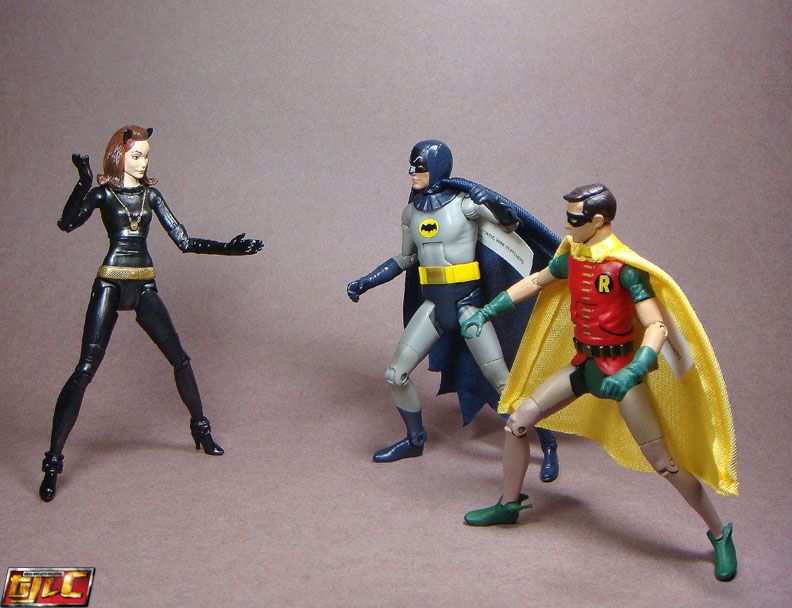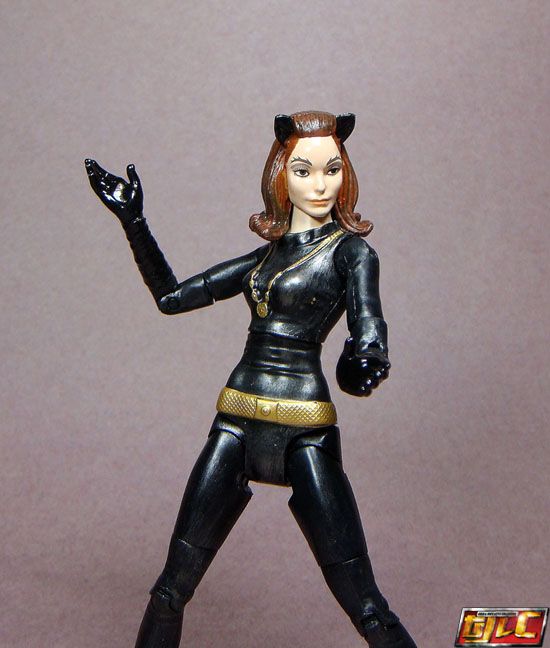 Joker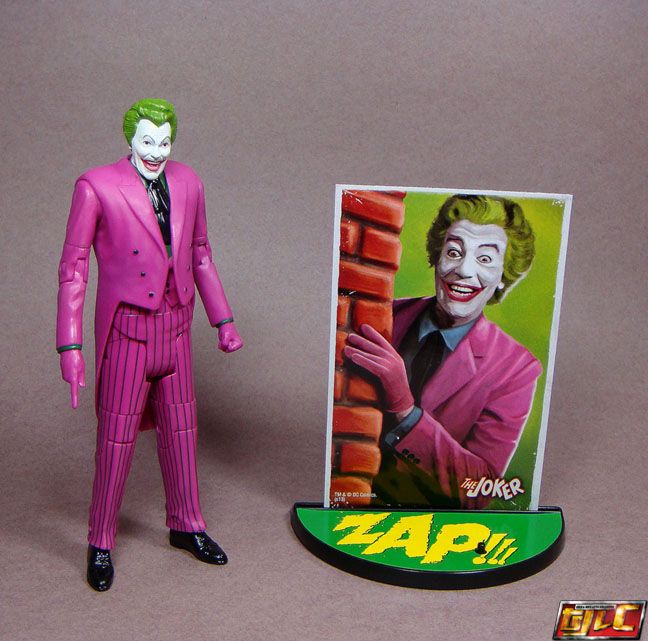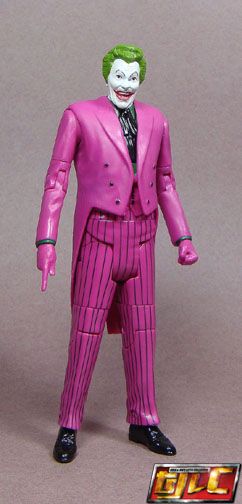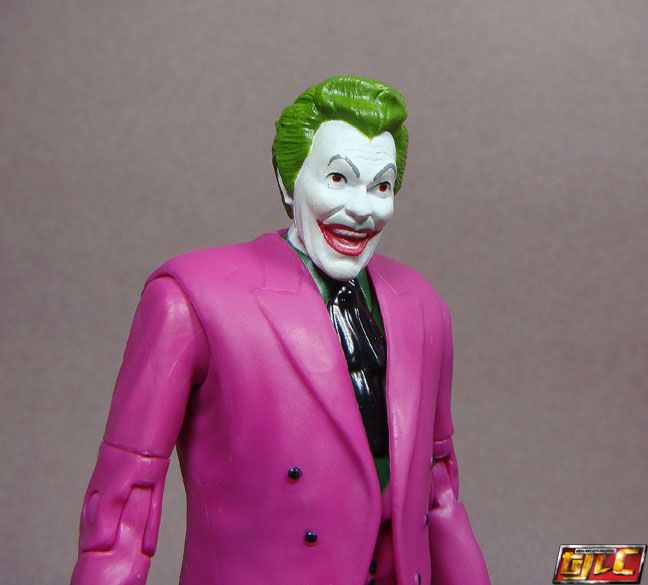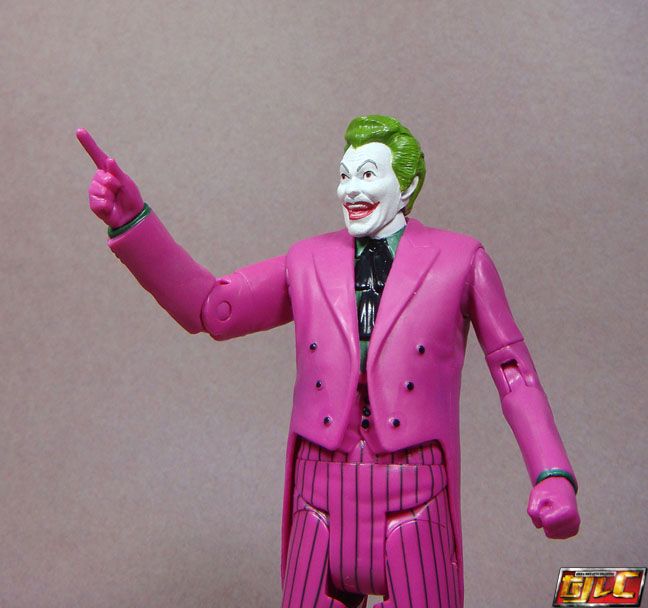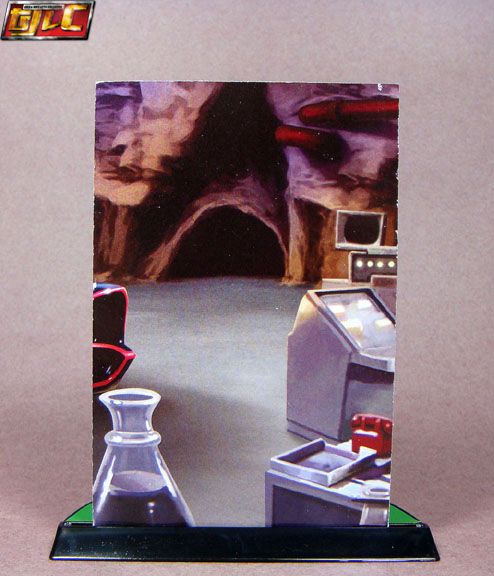 Penguin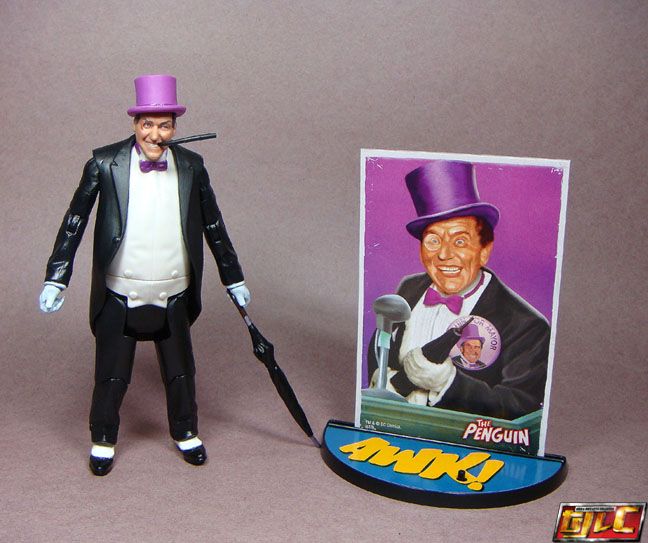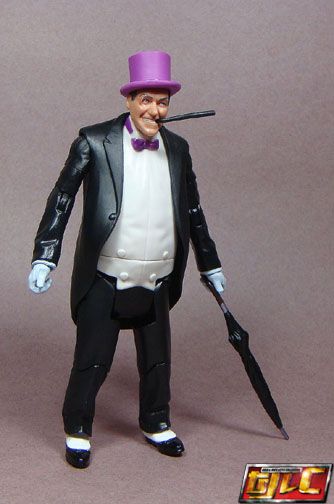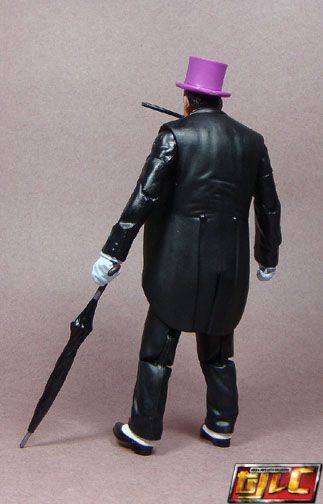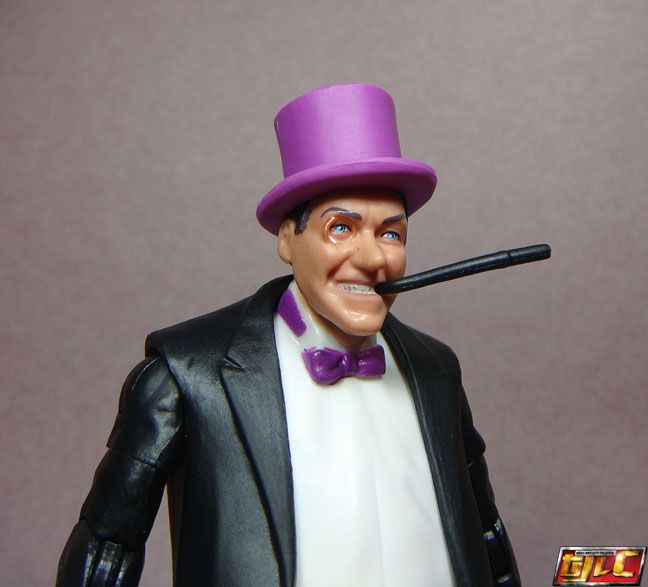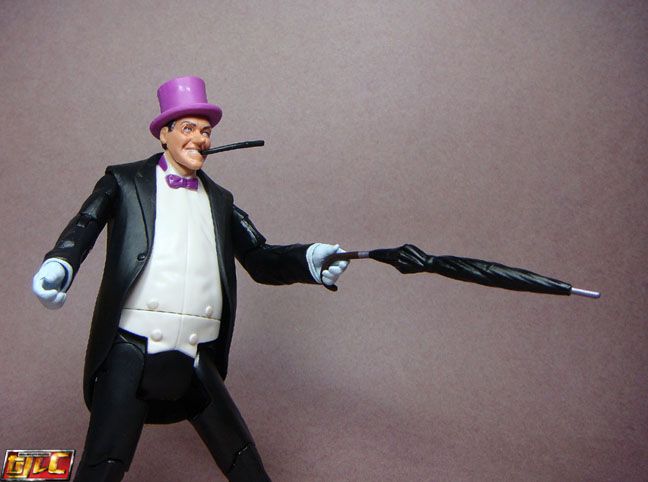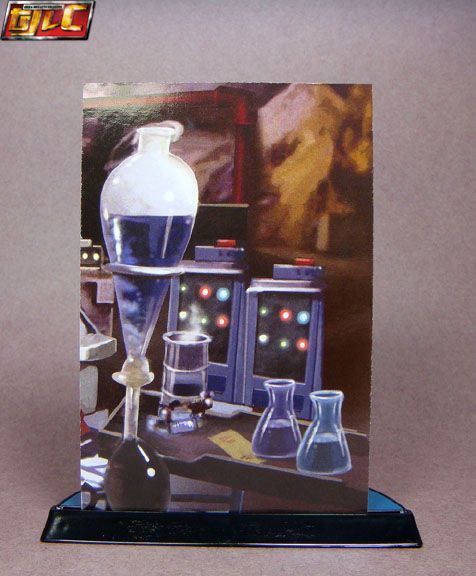 Riddler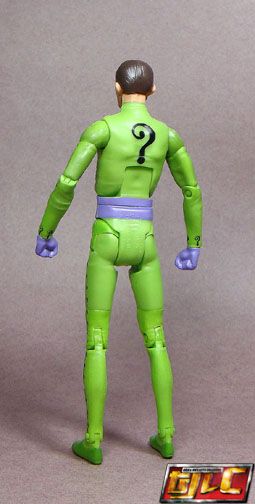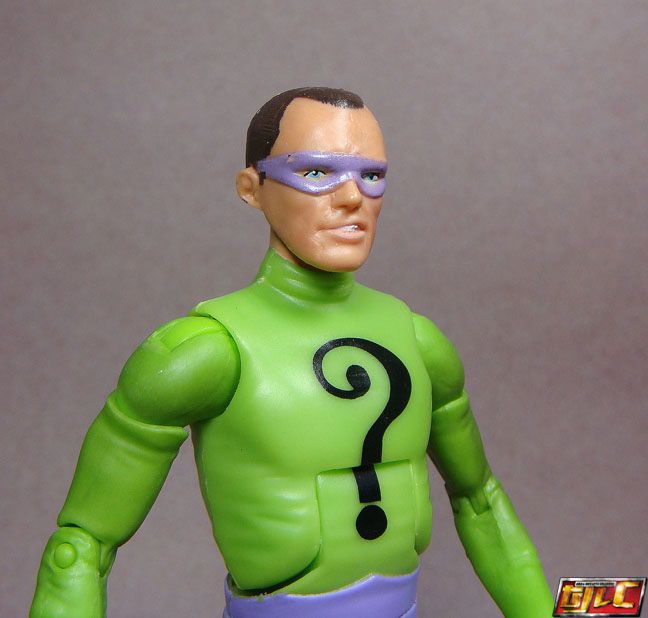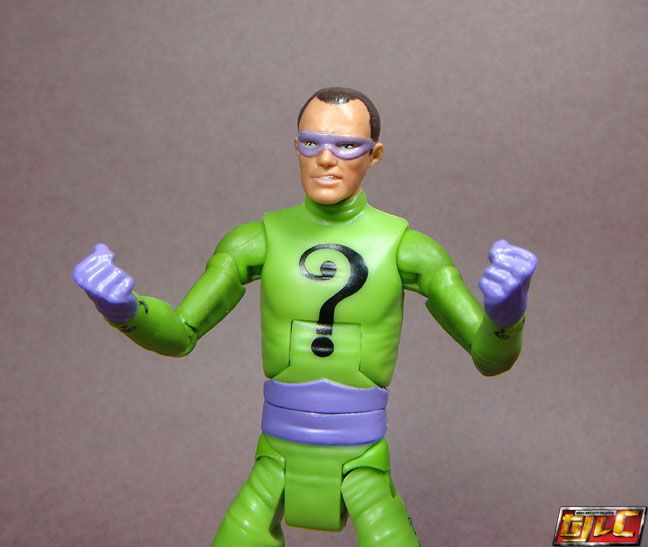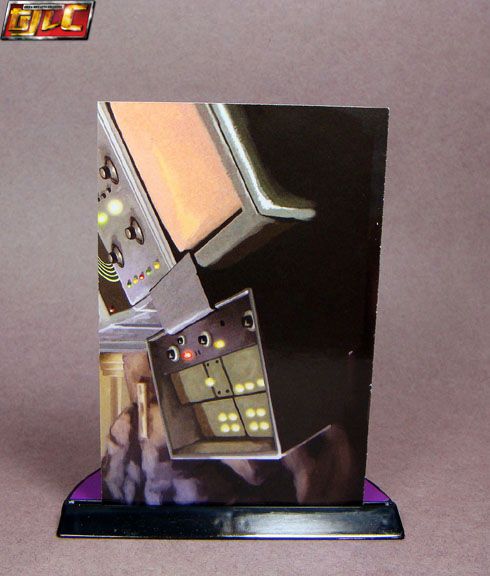 Gotham's kooky criminals!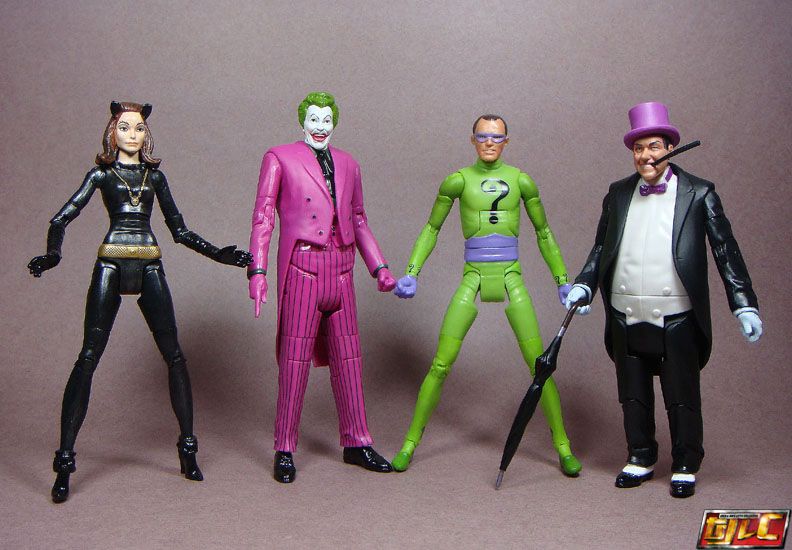 The cards all form up the interior of the Batcave, it's a nice touch but too small and the gaps in between caused by the display bases just ruin the effect.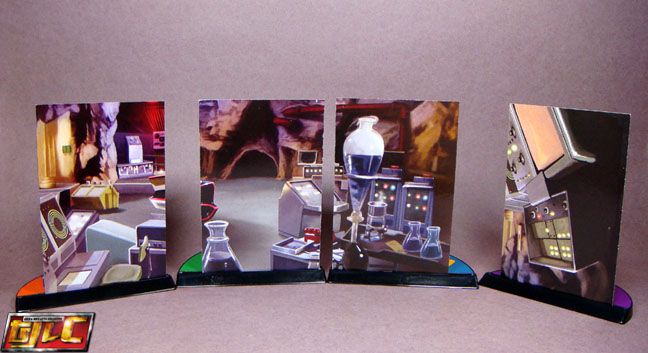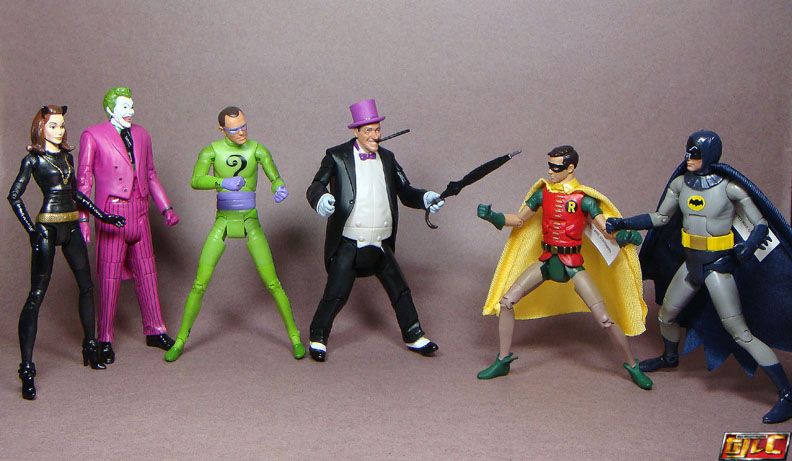 The sculpts for the villains are really good. It's ironic that the sculpts for Batman and Robin are pretty dull. It's also a shame that they don't come with any accessories save for Penguin and his umbrella.
Gold