Batman The Dark Knight Rises – The Bat vehicle (3.75″ figure scale)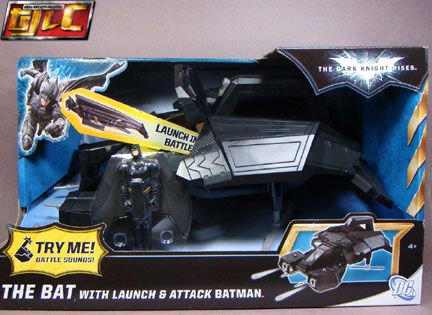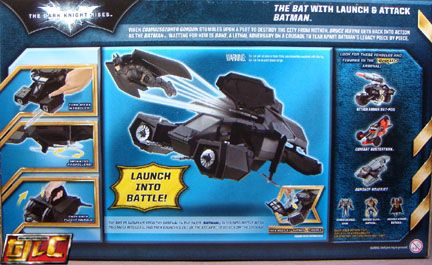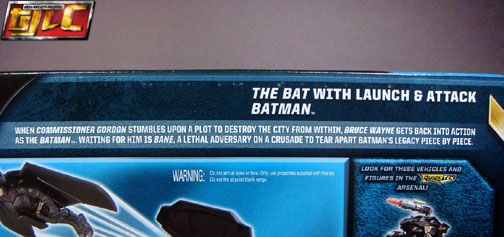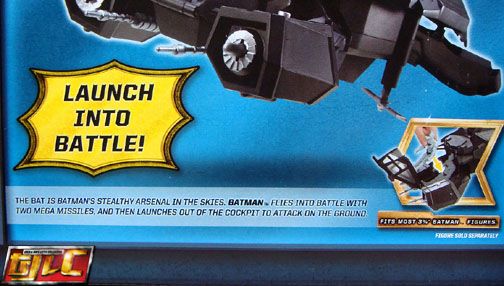 The Bat is roughly about 1 foot long.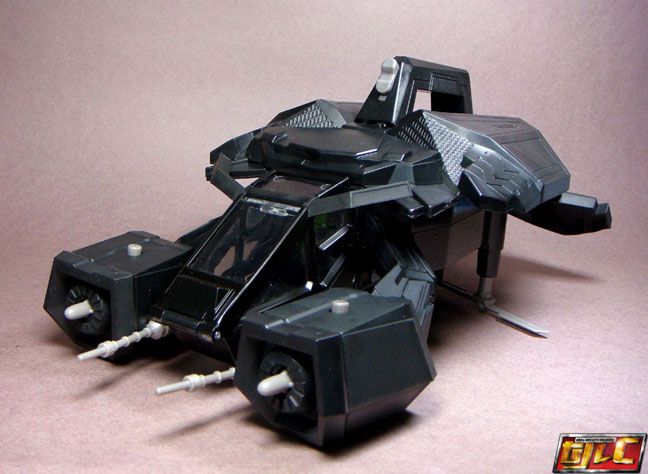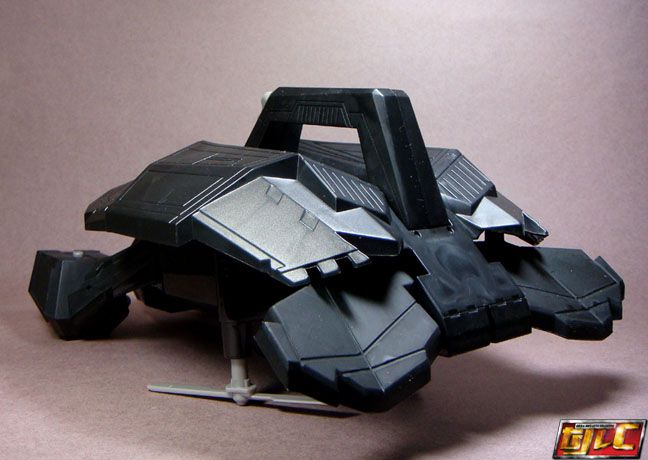 The vehicle does come with a Batman figure, but unfortunately he's all foam and can't be placed inside the c0ckpit.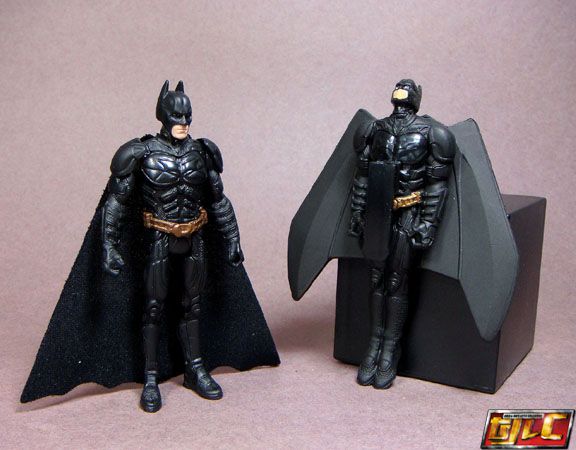 C0ckpit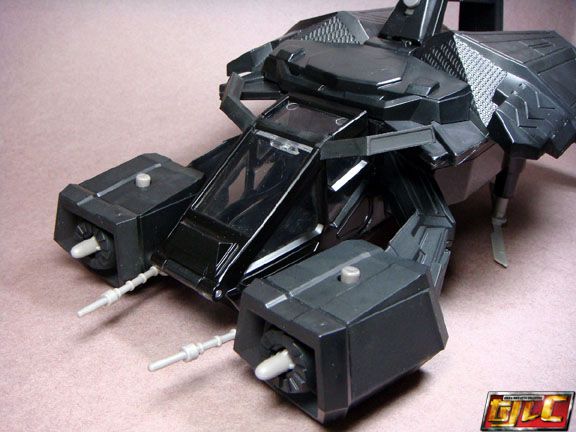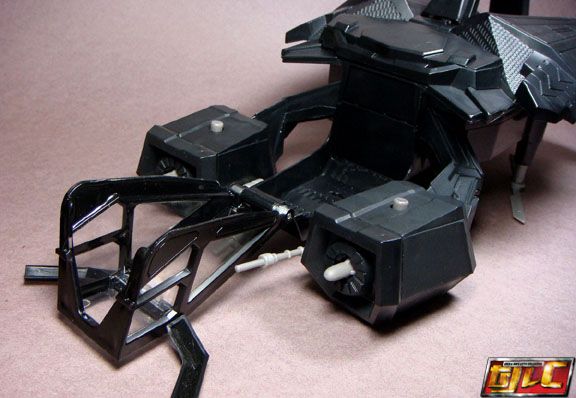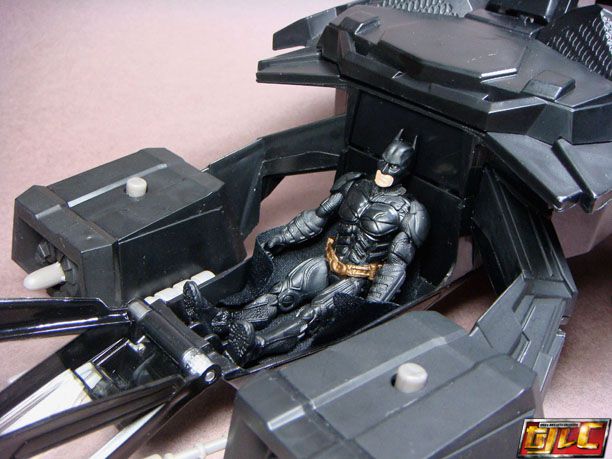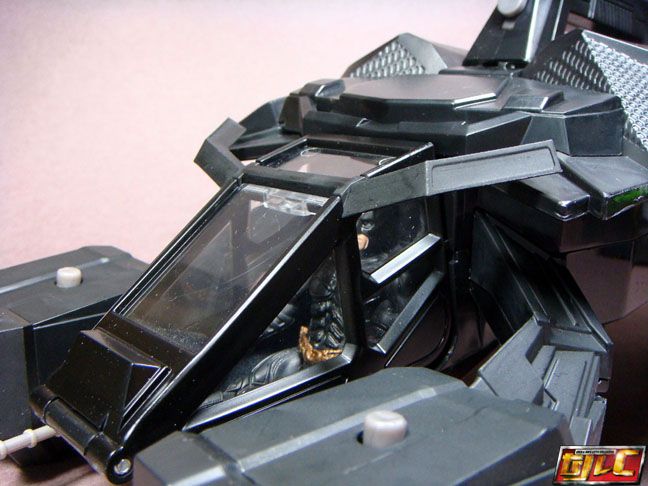 The right trigger for the missiles also activates the sound features (batteries included). There are only 2 "firing" sound effects for this gimmick.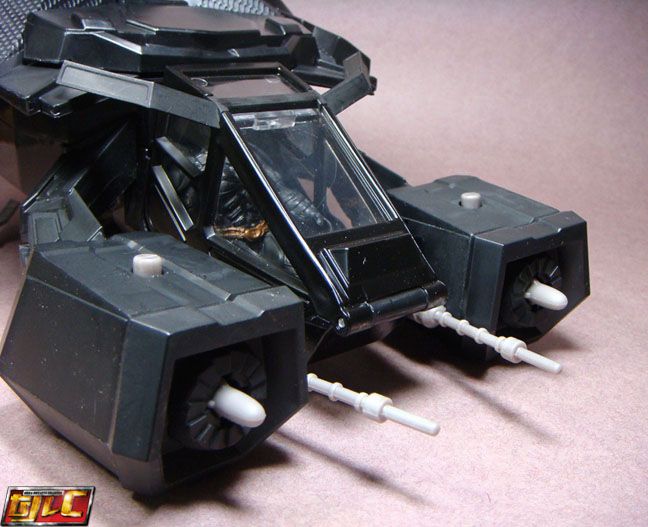 The toy isn't accurate enough though, that lame "carry handle" up top kinda spoils everything.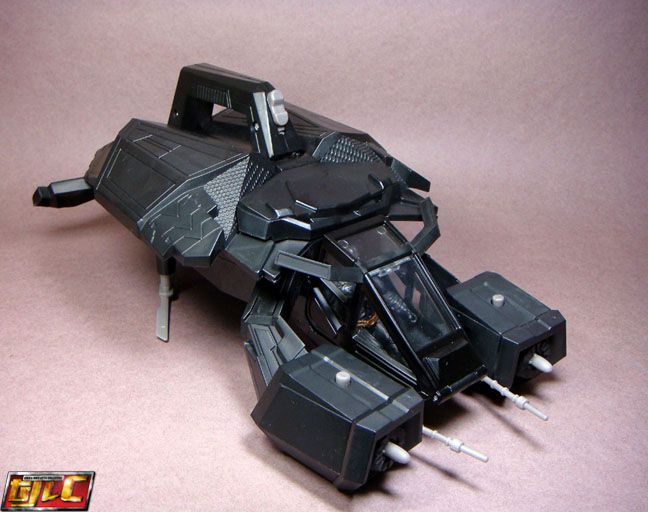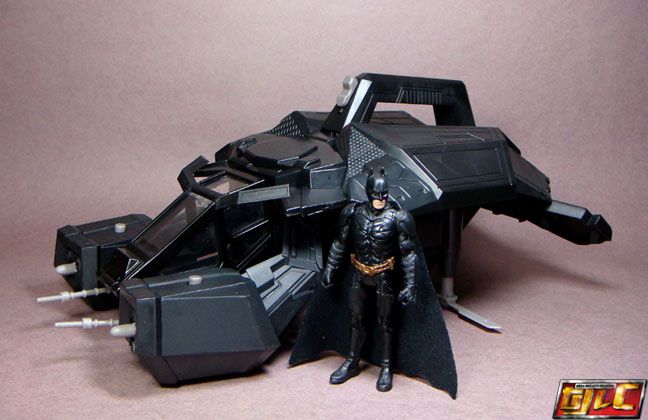 Launching Batman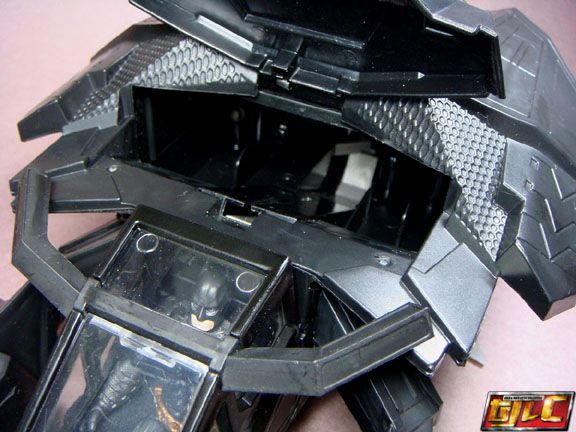 Pulling this lever back locks Batman in place. The bad side is that the firing mechanism is terrible, it won't fire on mine, I had to jimmy Batman free in order to get him out from the hatch. Whoa! Epic Fail!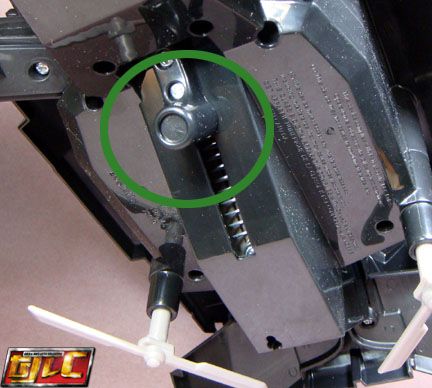 Still, it's big and a great toy to have, especially since I doubt we'll see an actual replica of the Bat for the 6″ scaled figures.
"Eat yer heart out, Blue Thunder!"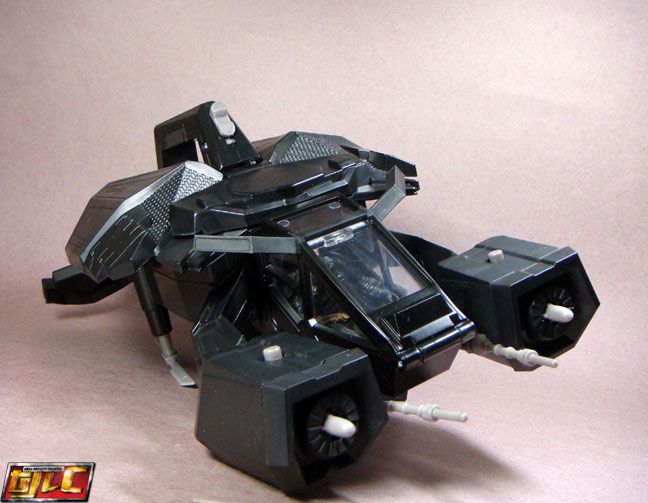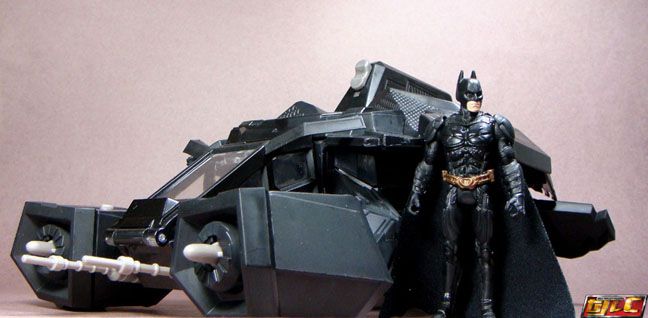 Gold