Mattel DC Multiverse BVS Wonder Woman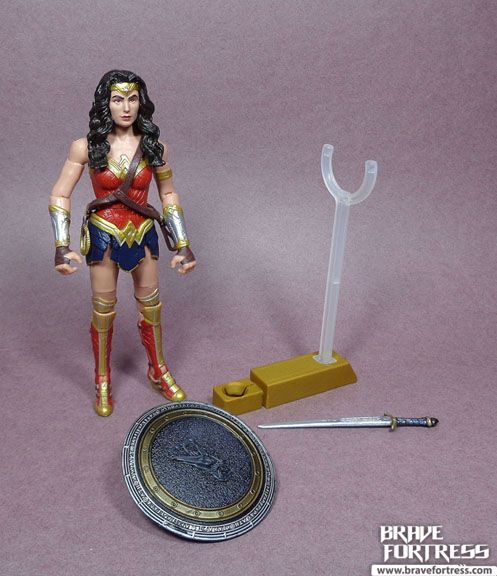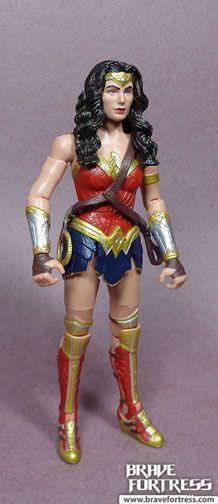 For me, Wonder Woman was the best part of the BVS film, Gal Gadot really seemed like she was enjoying the role a lot and it shows on the screen.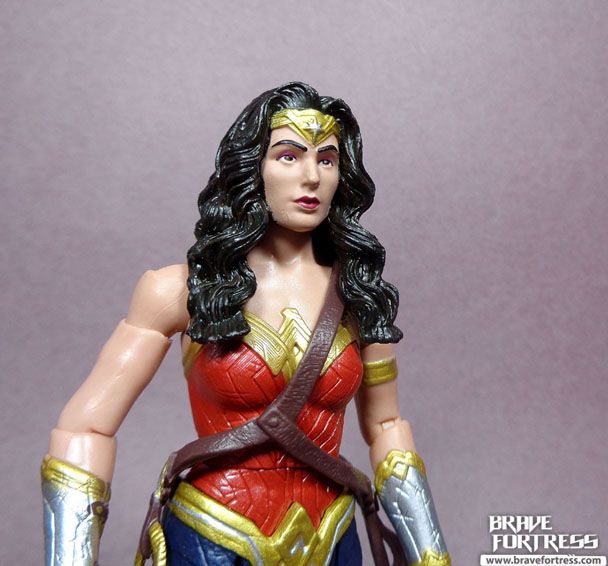 Sadly, the Magic lasso is sculpted and cannot be removed.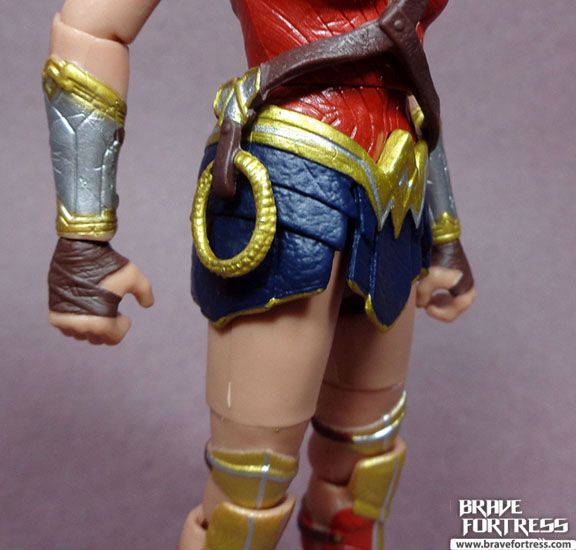 Her sword can be sheathed on the left "loop".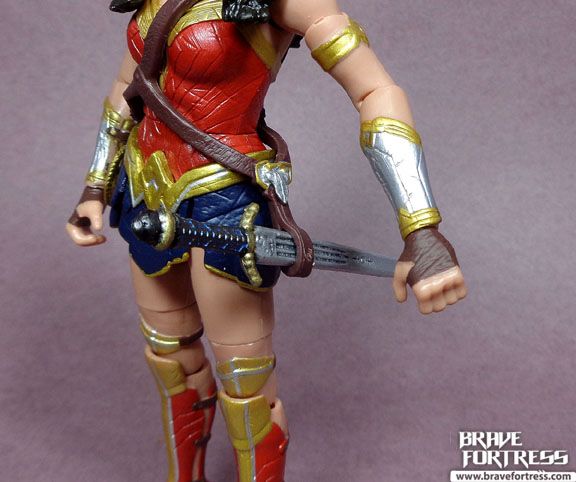 I think her shield is meant to be held on the right arm? Otherwise the eagle on the shield turns upside down.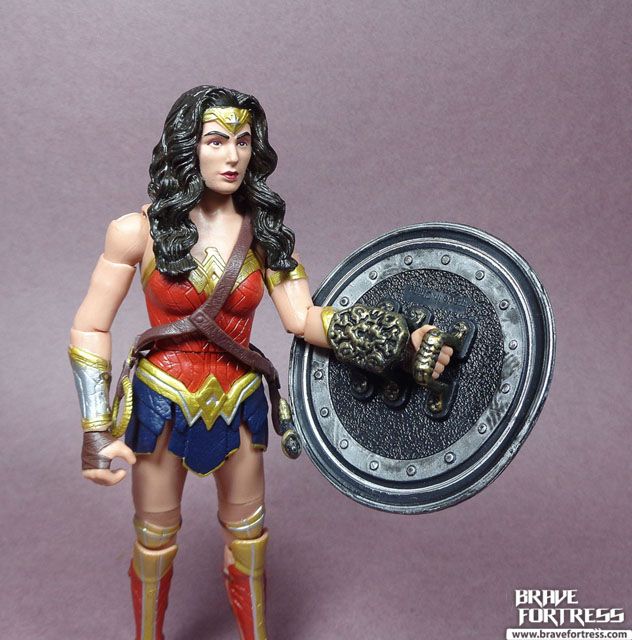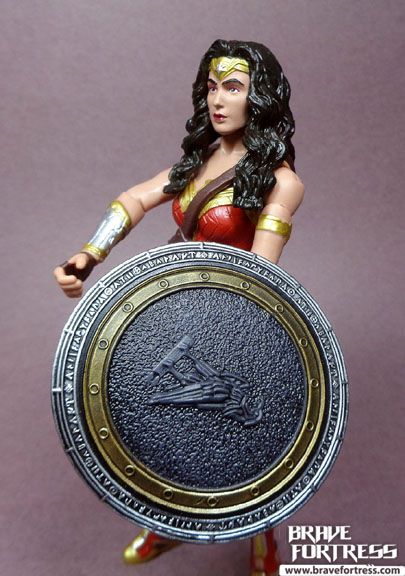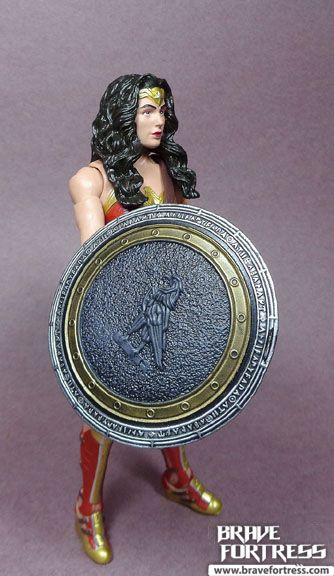 I don't know how I feel about Wonder Woman carrying a sword. I always thought of Amazons as spear-wielders.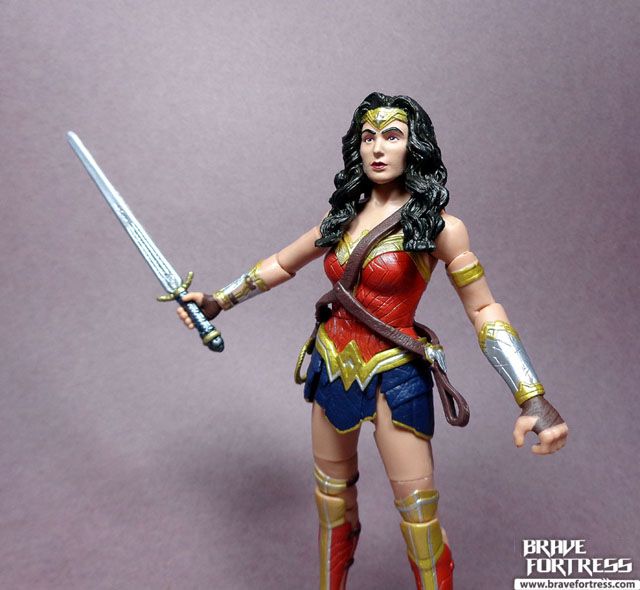 The hair is sculpted a bit too much, making the figure unable to turn her head.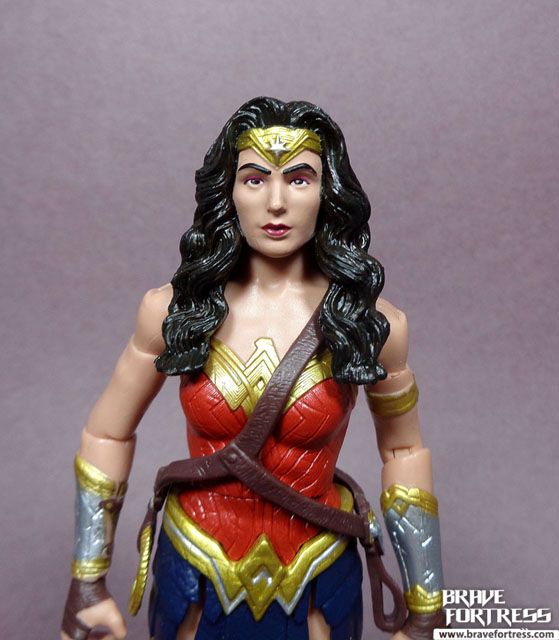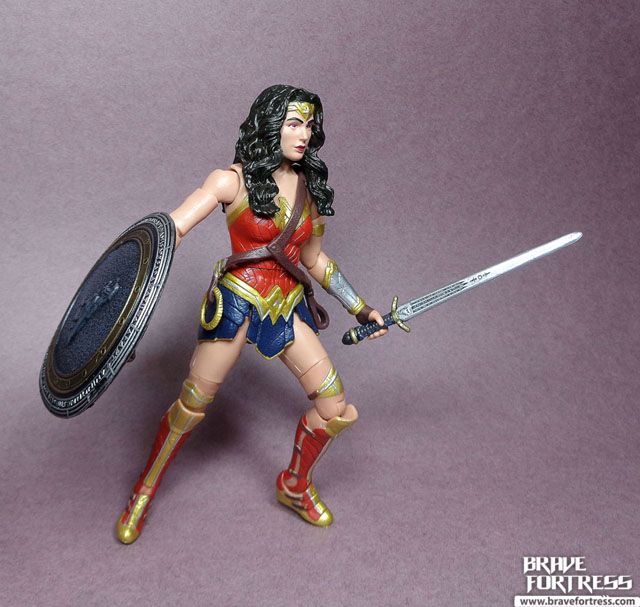 DC's Trinity!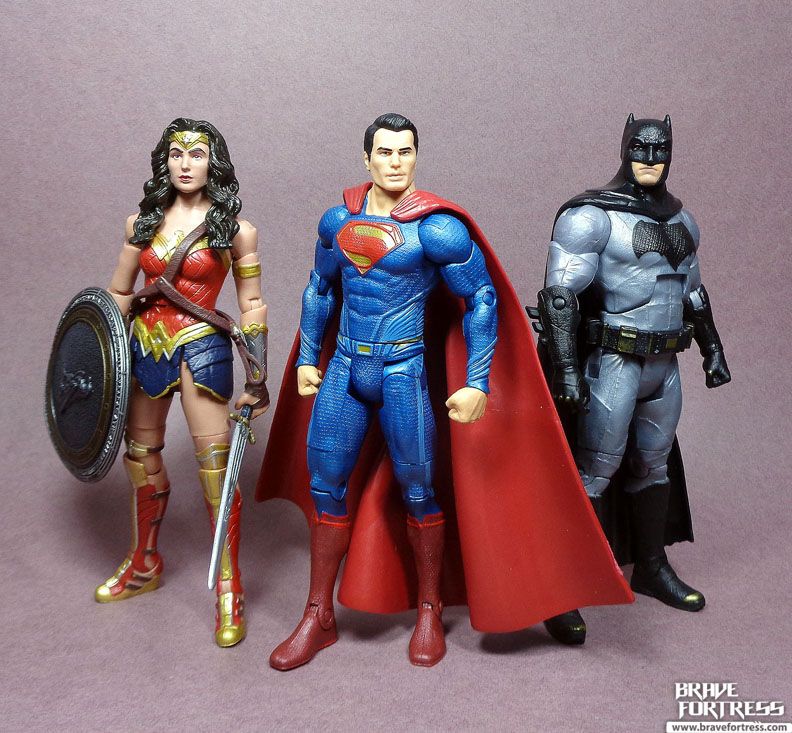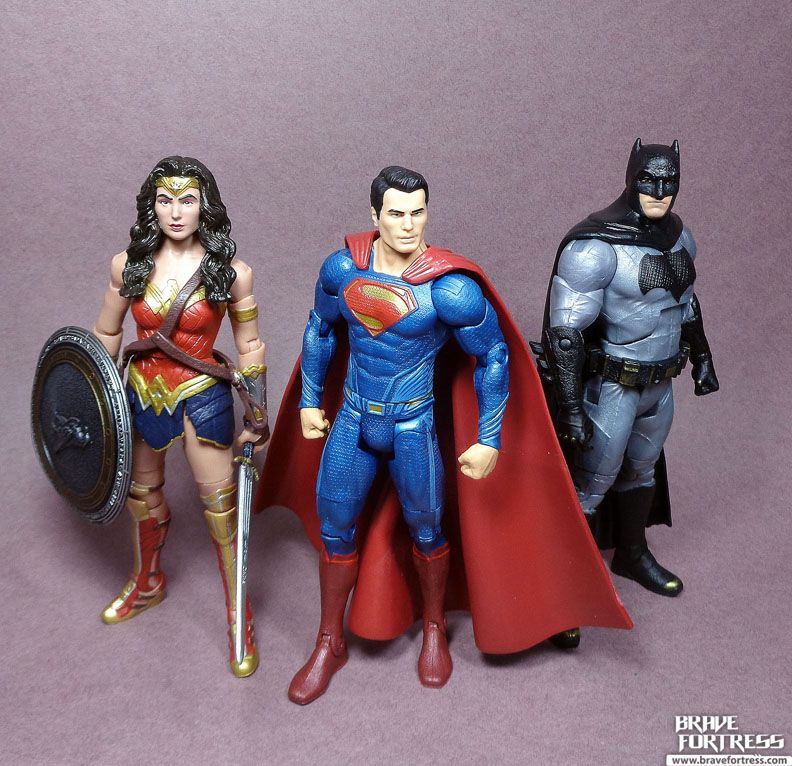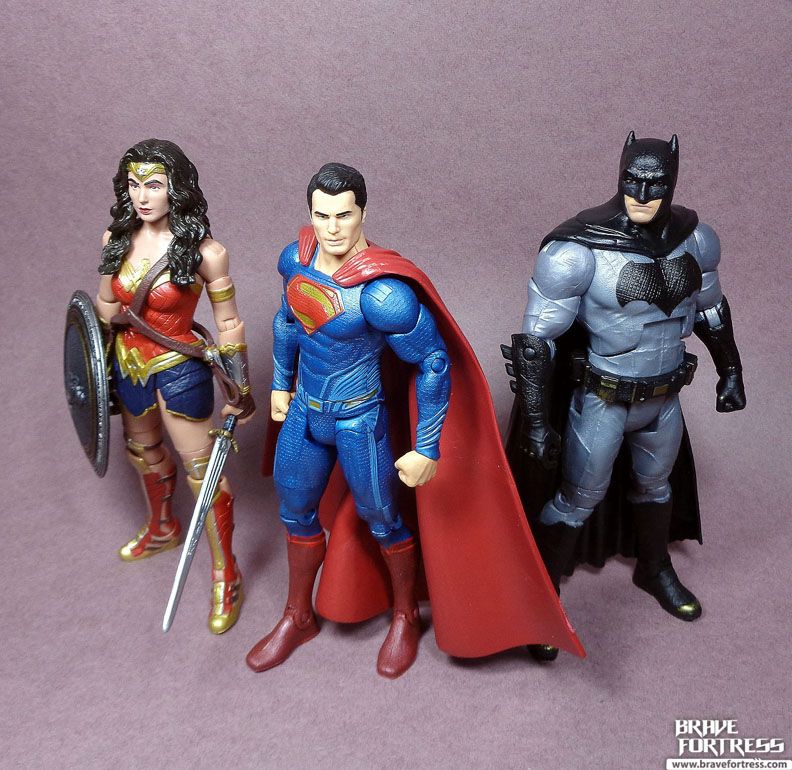 Gold