Matty Collector Exclusive Green Lion with Pidge
Pidge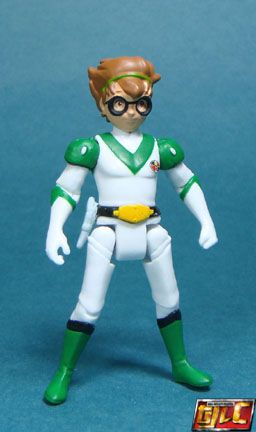 The helmet-less head looks okay but the helmeted head is off, needs some painted or sculpted bangs.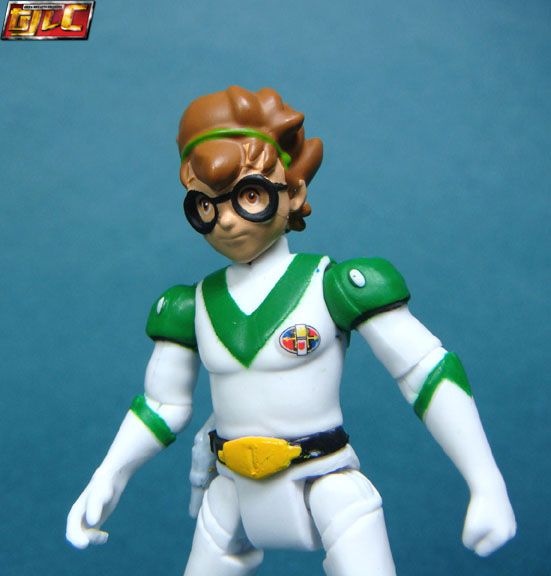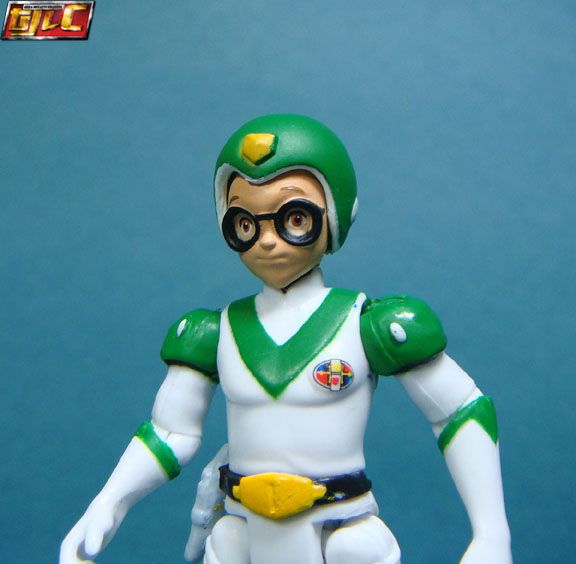 Pidge's scale seems proper (sorry, didn't have the time to break out the other pilots for comparison shots, will do it once the team is complete), but the holes in his feet are located on his heels, so that makes putting him in the key stand look awkward.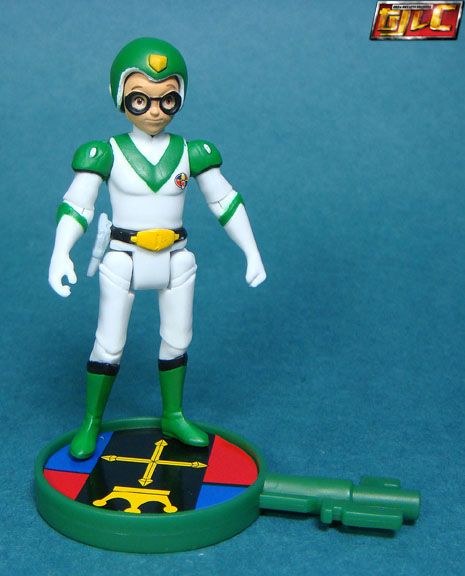 Green Lion

I don't know, the plastic here seems cheap compared to the first two lions. Plus the shades of green are not uniformed thanks to different grades of plastic used in several sections. Not a good thing.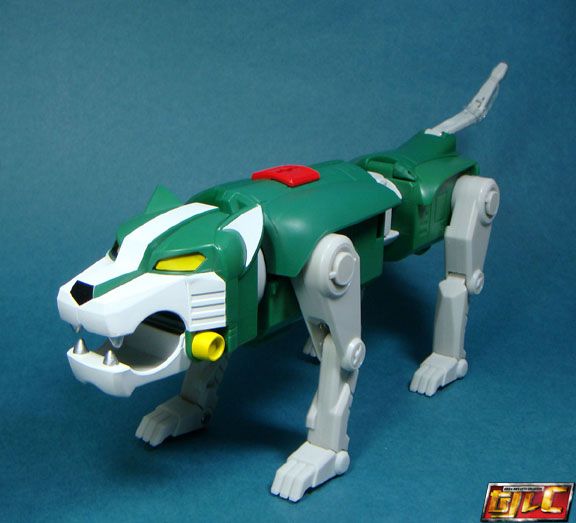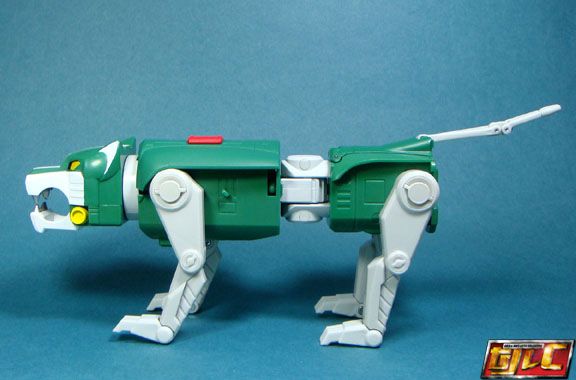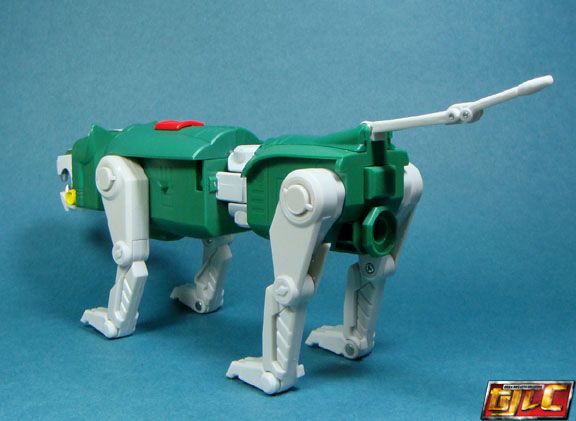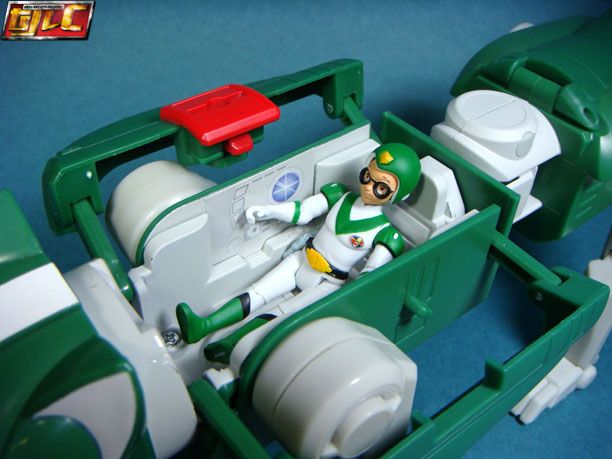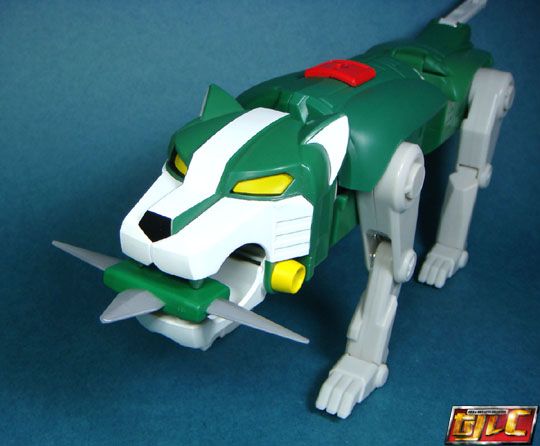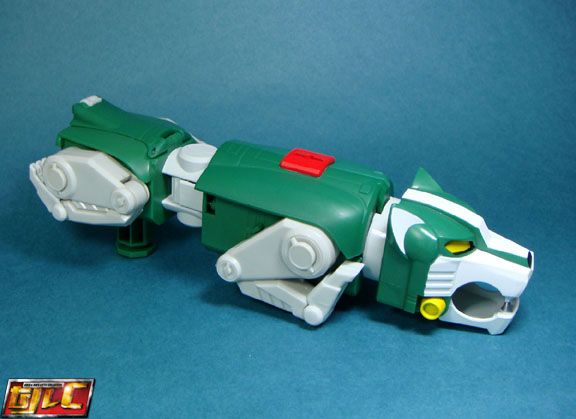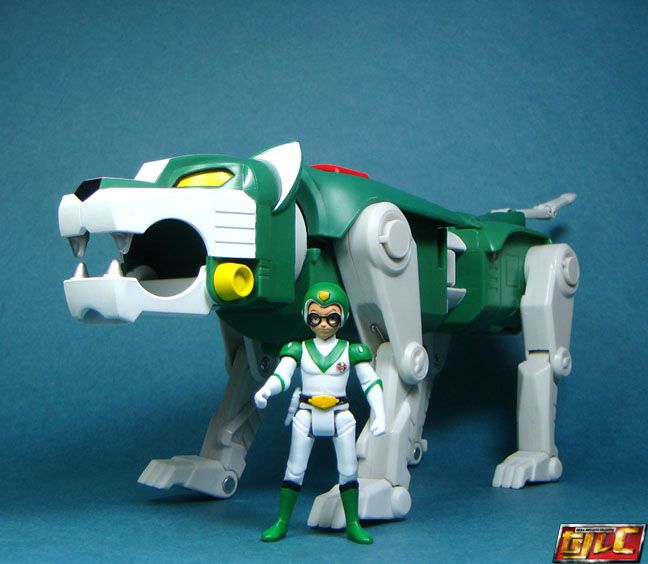 Gold