Mattycollector Exclusive Super Powers DC Universe Classics Superman & Batman
An attempt from Mattycollector to make more use of existing molds and to try to keep the DC Universe Classics line alive, they released a basic wave of DCUC but this time packaged in vintage-styled Super Powers cardbacks. The line came with Superman, Batman, Wonder Woman, Green Lantern as the Riddler, Mr Myxzptlk. With a CNC Kalibak in Super Powers colors as the build-a-figure.
I think Mattel dropped the ball with Superman here. The colors are just too yellowish if they're going for the Super Powers figure deco.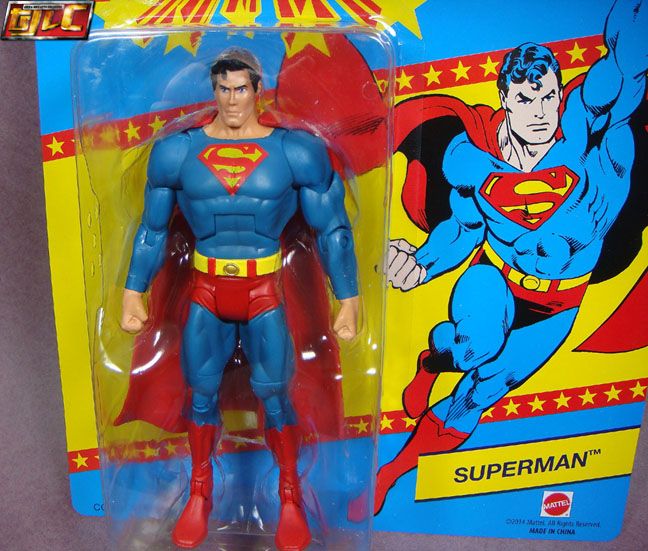 Plus at $30 a pop, these are way overpriced….
If they ever do go on sale I will probably pick up an extra Batman figure though. But at this point, I don't see much point in getting Wonder Woman and Riddler.
Gold