MaxFactory Max Gokin Genesic Gaogaigar Limited Gold Plated edition
Production supposedly limited to 500 units only.
Summary After the Heroes defeat the Ten of Eleven Kings of Sol, the Eleventh King regenerates all of the defeated ones as armies of clones.
Meanwhile, the 3G foundation(Gutsy Galaxy Guard) has triangulated the position of the final King of Sol, they launch the final counter offensive by activating the U.N. sanctioned "Goldion Crusher(connecting all three of the 3G's starships)" – a "Gravity Shockwave Generating Oblivion Tool", described as Mankind's trump card against Zonder-Master class oppoents.
Genesic Gaogaigar connects with the Crusher and the release of Photonic energy gives it a "Golden Aura".
The Genesic then heads into the sun to deal the final blow to the last King of Sol(no shown in the video)
Box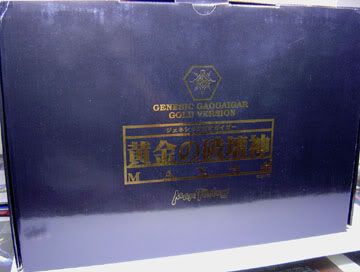 Tray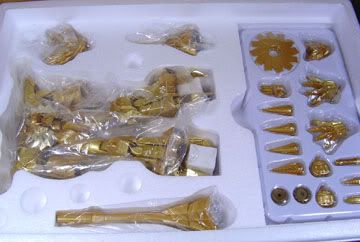 The King of Braves Reborn!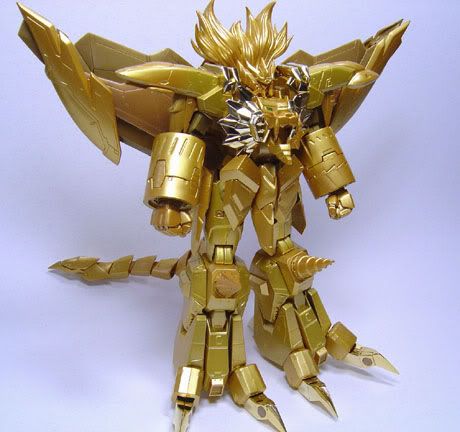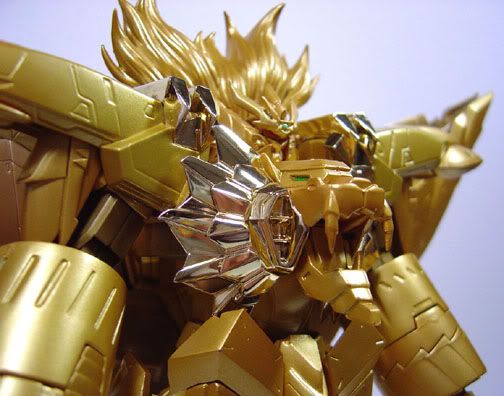 Gadget Feather!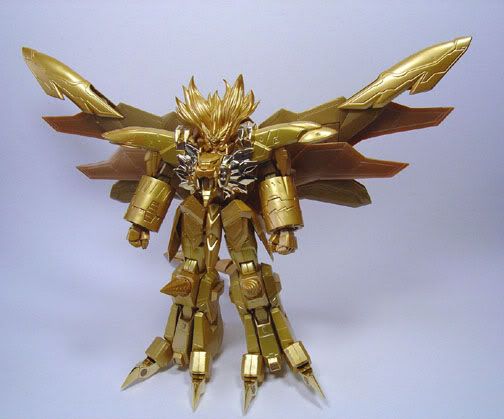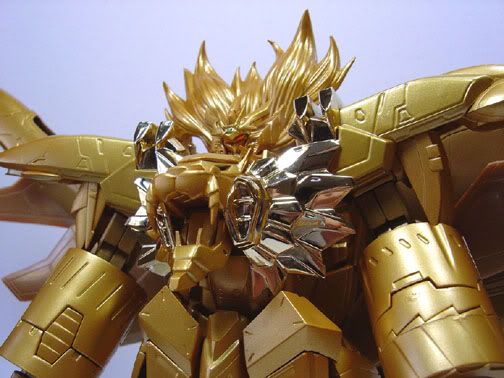 Bolting Driver!!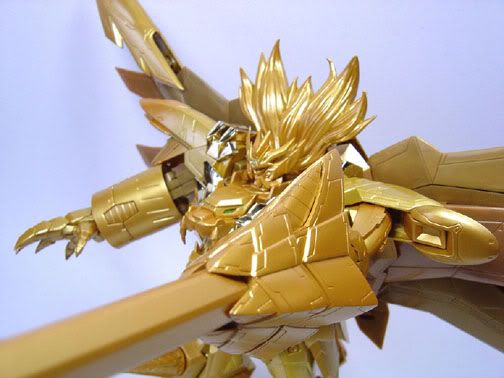 Protect Shade!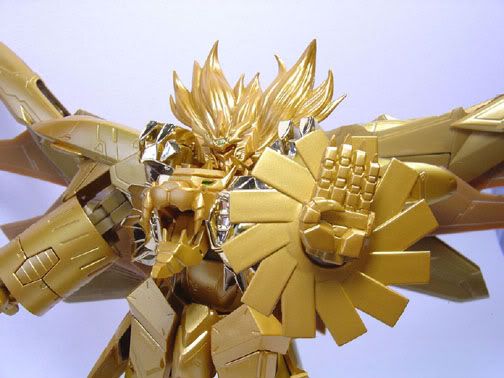 Display stand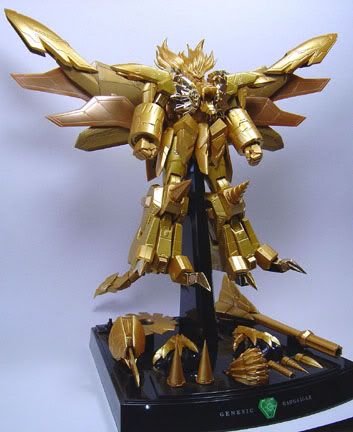 Hell and Heaven!!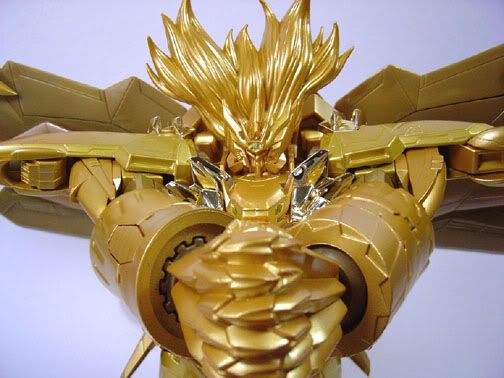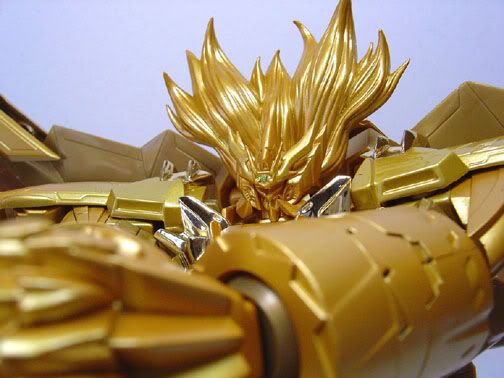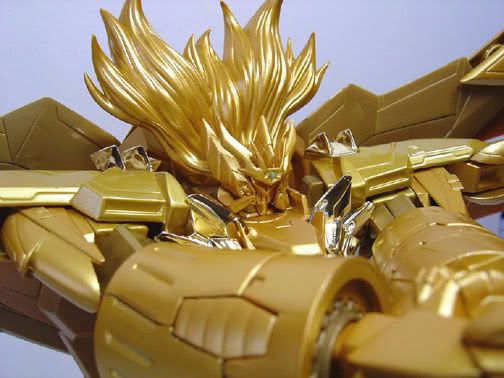 All 3 versions of the MAxfactory King of Braves, Genesic Gaogaigar
Center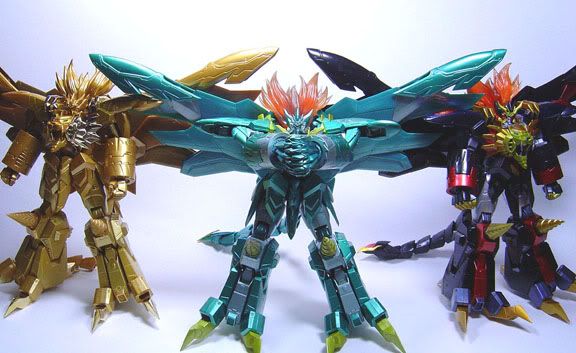 Left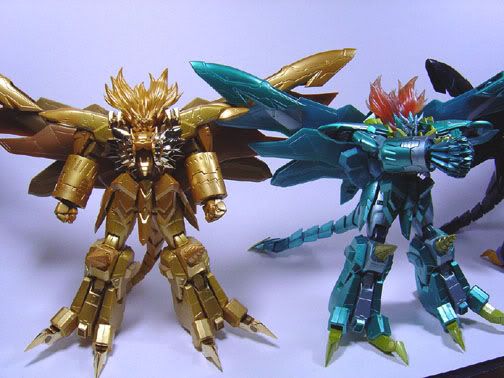 Right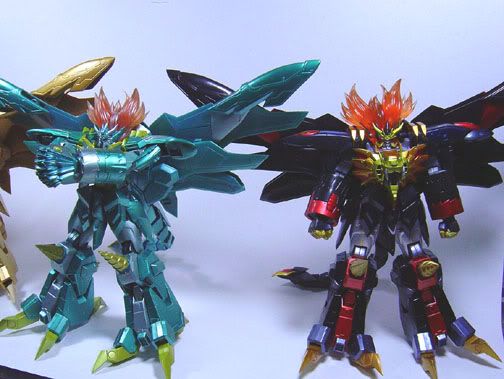 Gold