Maxfactory Max Gokin King of Braves Genesic Gaogaigar Limited Green Metallic edition
Production supposedly limited to 700 units only.
Summary: From the last episode of the OAV series King of Braves Gaogaigar Final, the Genesic Gaogaigar(pilot by Shishio Guy) goes toe to toe against Palpalapa, the leader of the Eleven Kings of Sol.
The Earth is on the brink of annihilation as the Eleven Kings of Sol plan to rebuild their galaxy by breaking down and absorbing all of Earth.
After being severely beaten and poisoned, Guy summons all of his remaining strength to max out the output of the G-stone, the Genesic Gaogaigar's power source. Giving it a green "Aura"
The Battle ends with Guy chanting "Gemu Giru Gan Go Gufo, Vitas!(Latin for "Roar of Lions go and burst forth life!)" and activating the final death blow "Hell and Heaven"
Box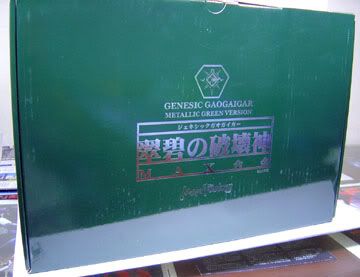 Tray 1

Tray 2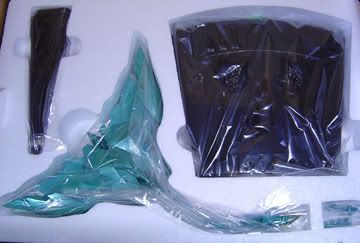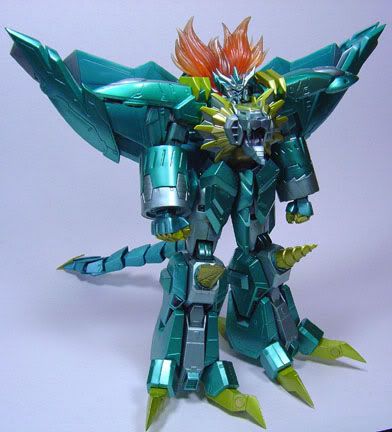 Gadget Feather!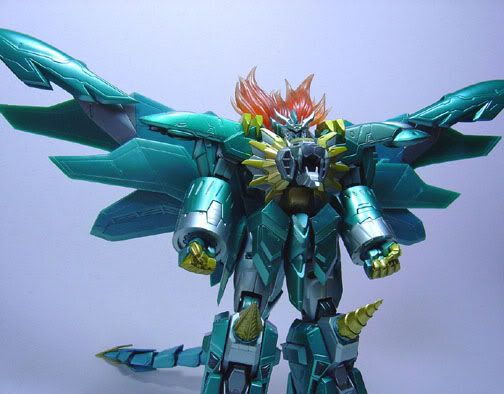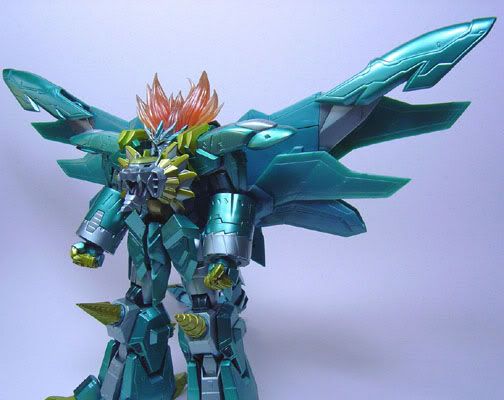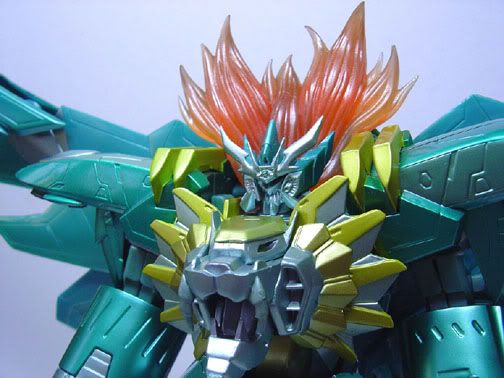 "I will show you the true power of Courage!!!"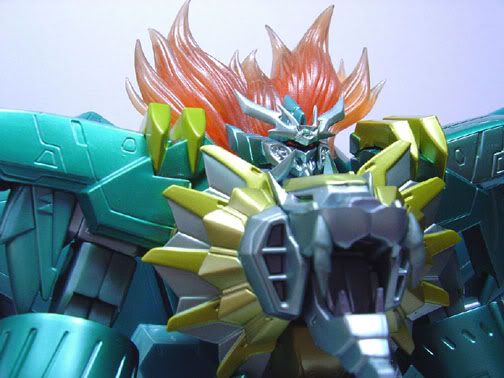 Will Knife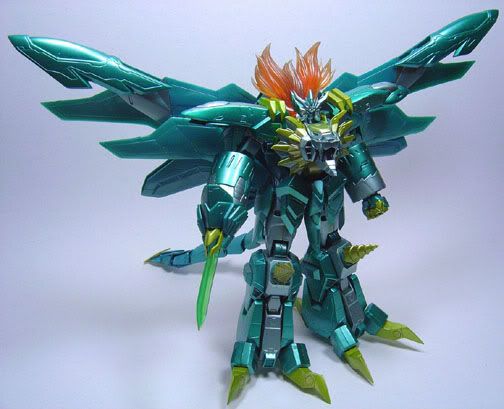 Display stand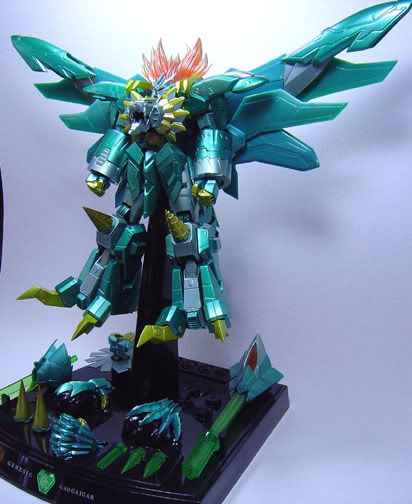 Hell and Heaven!!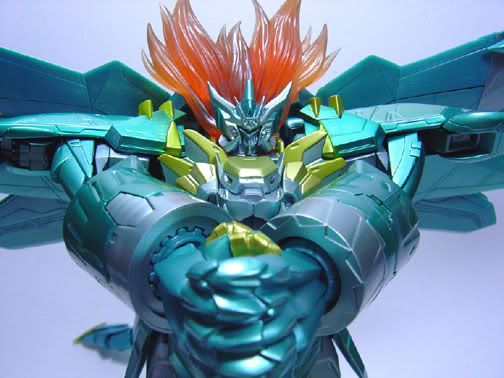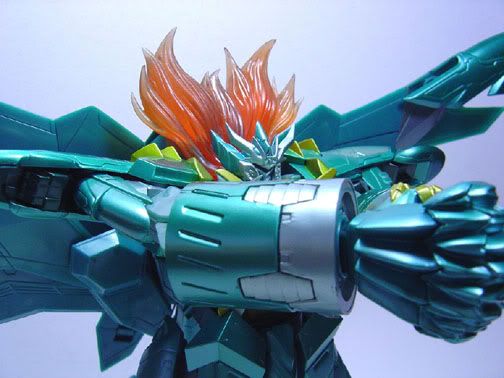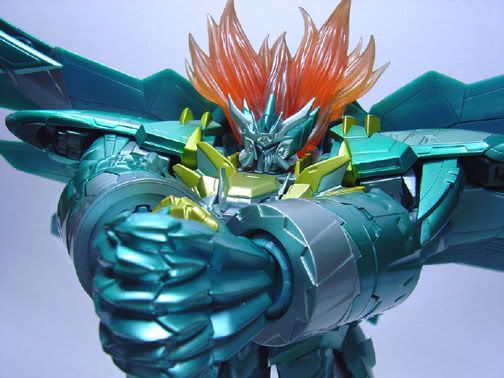 Gold