MaxFactory Max Gokin Mazinkaiser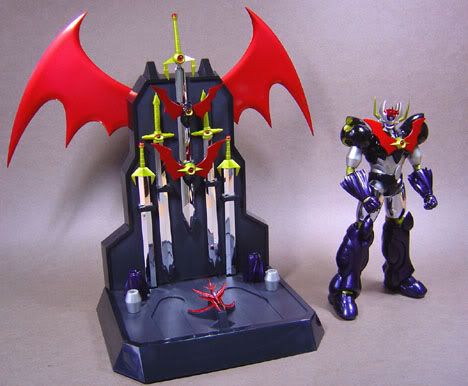 Stand
-be careful when inserting the swords, I think I might've lightly scratched the chrome inserting it into the stand, but I'm not really sure if it happened before or after I placed it into the slot.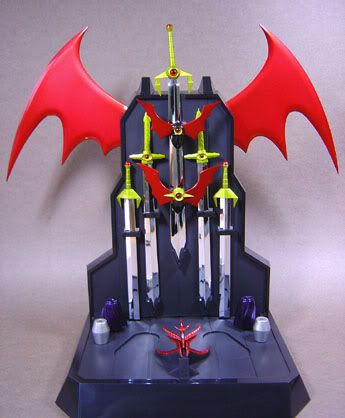 Stand(rear)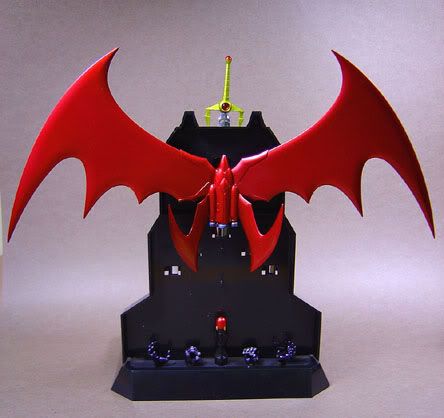 Shoulder Slicer Blades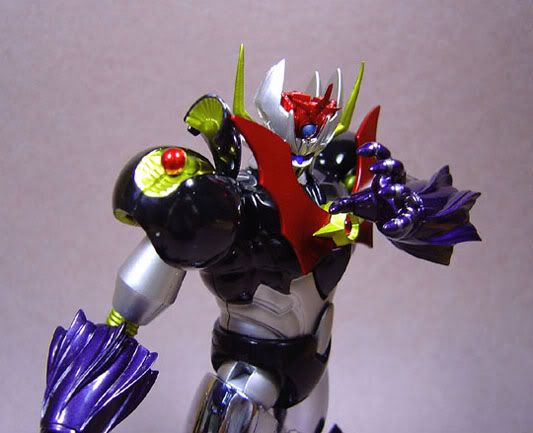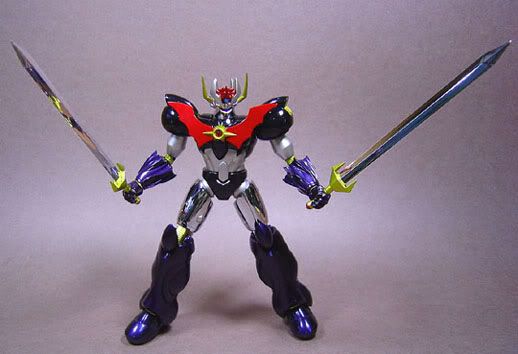 … some comparison shots.
with Gx01R and Gx02R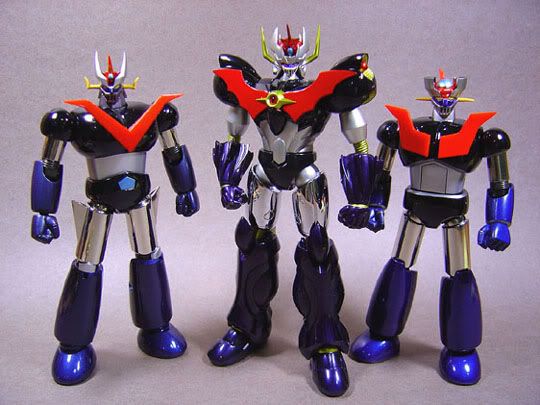 Scranders On!

With the Gx04 Grendizer

Mazin Blades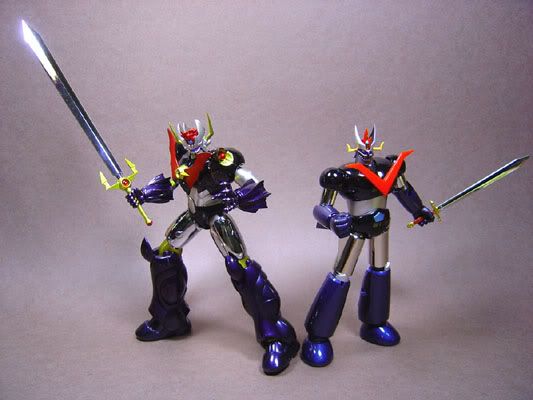 With the Miracle House Mazinkaiser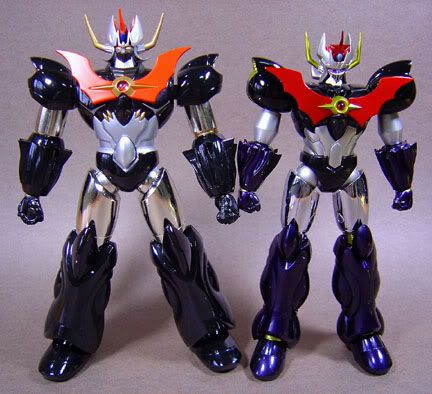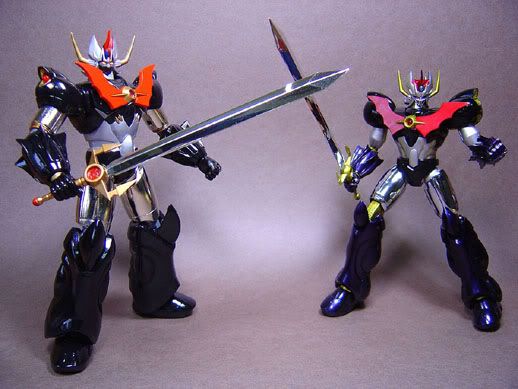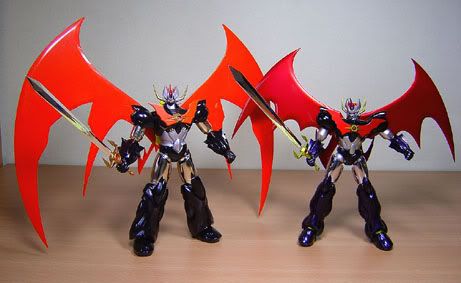 Mazin Blade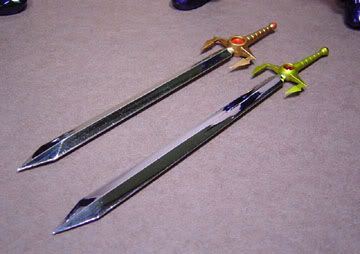 Weight comparison
-MaxFactory Mazinkaiser-480Grams(540Grams with wings)
-Miracle House Mazinkaiser-680Grams(800 Grams with wings)
Mazinger Family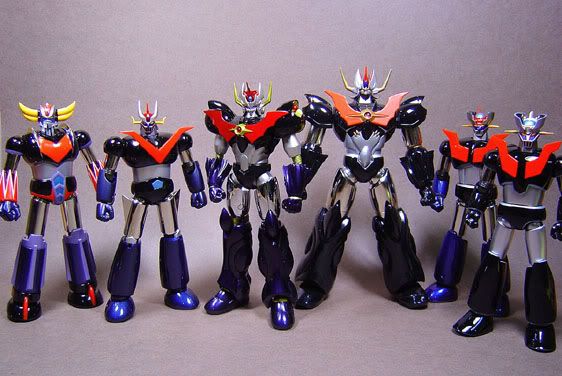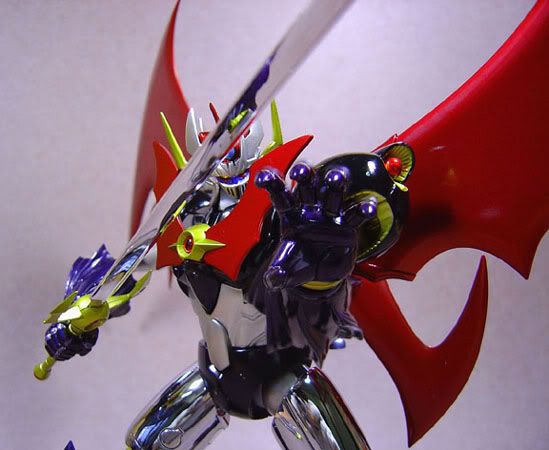 With the Max Gokin 01 Genesic Gaogaigar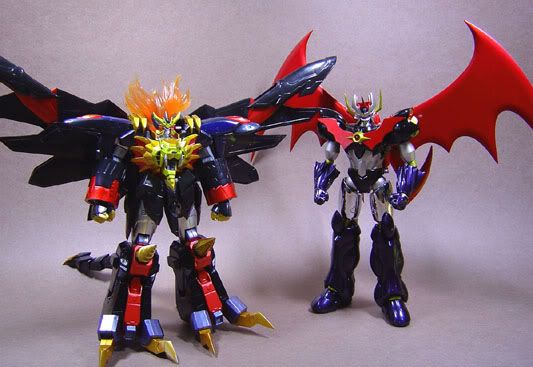 Box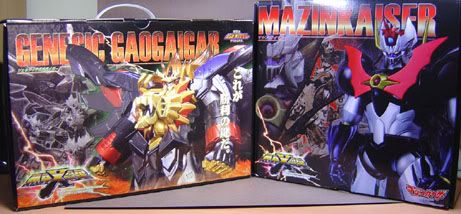 With the Aoshima Shin Getter 1(I kind of like this scale better actually)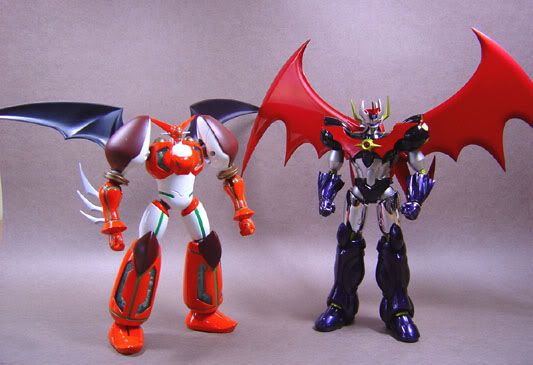 Definitely one of the best display stands for a gokin toy!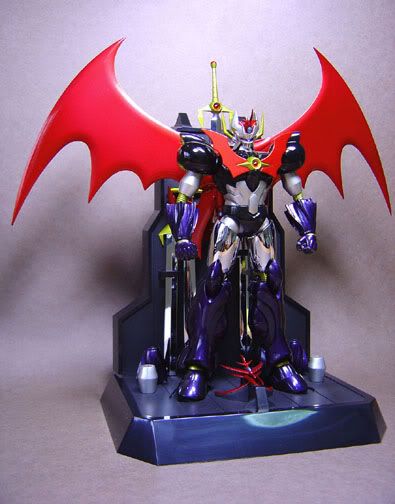 Gold