McFarlane DC Multiverse Flash Movie Batmobile
As the Batmobile more or less comes ready to roll right out of the box, the packaging is fairly huge, spanning 22.5 x 8 x 10 inches in dimension.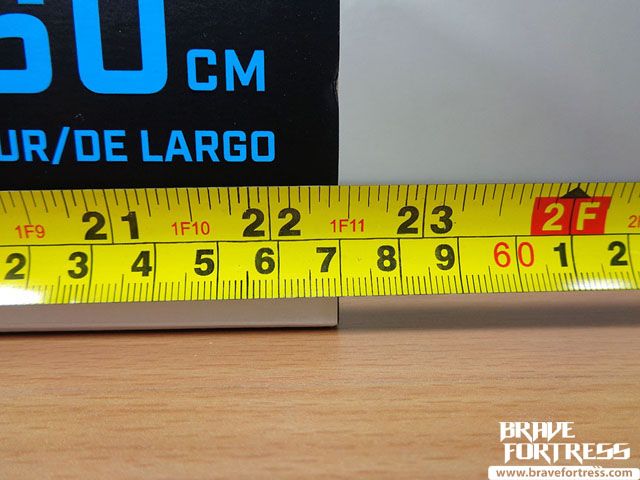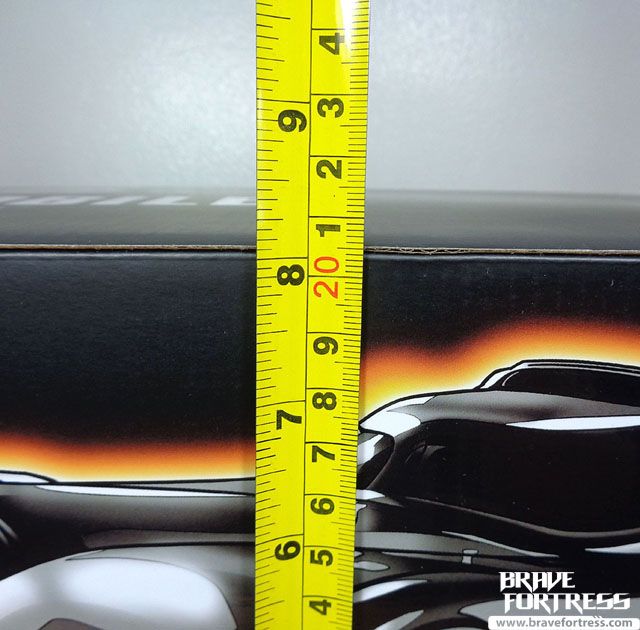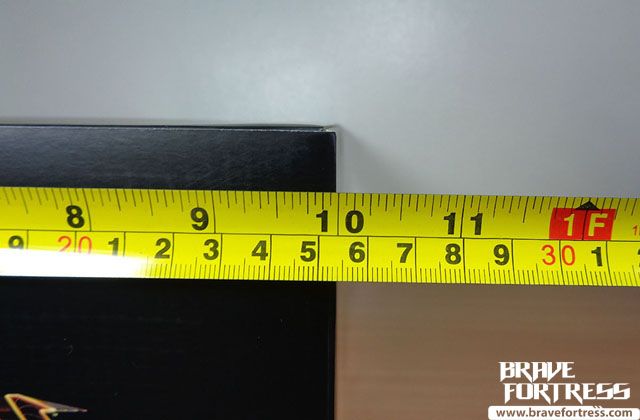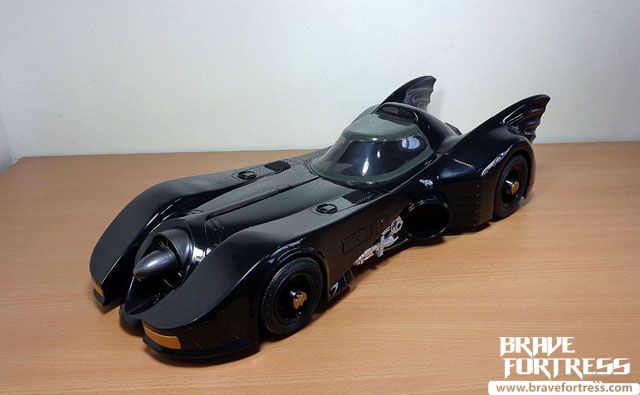 The Batmobile is Batman's personalized, custom-built pursuit and capture vehicle. Heavily armored and equipped with various lethal and non-lethal weapons and gadgets. The Batmobile is one of the most essential tools in Batman's "one man war on crime".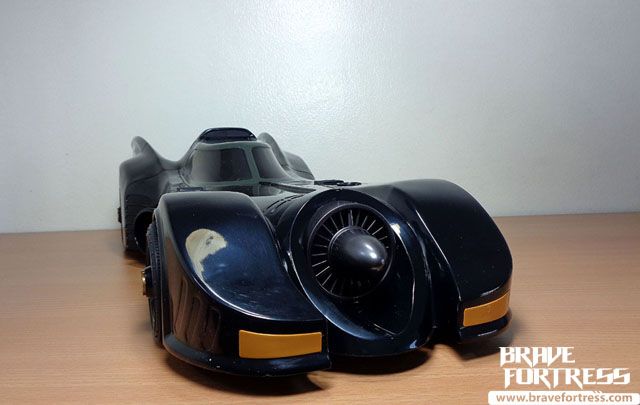 The actual vehicle is pretty big, spanning 22 x 8.5 x 5.25 inches in dimension.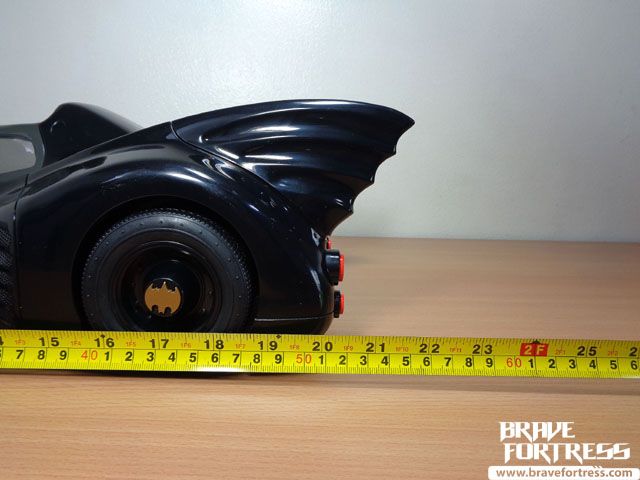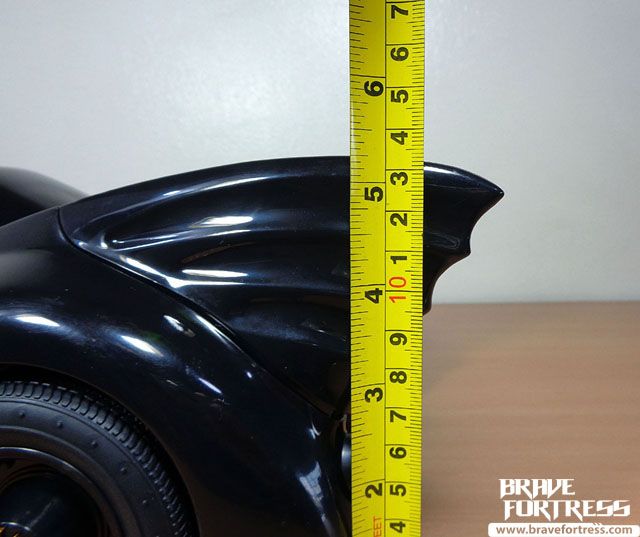 I have no idea why the canopy sports a different shade of black. It sticks out like a sore thumb. Is this intentional? Is this how the new Batmobile is supposed to look?

The bat symbols on the mags of the car are supposed to be silver, too, if we're going by the original 1989 design.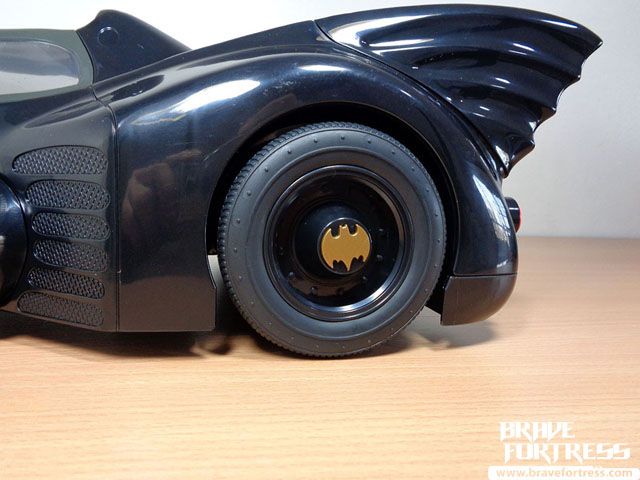 QUALITY CONTROL ALERT!~
Due to packaging errors, there were reports of some units having only left or only right "fins" for the vehicle. Best to check right away if you got the correct parts when you get your unit.

Nice silver paint detail on the sides of the Batmobile.

The details on the rear of the vehicle are pretty decent.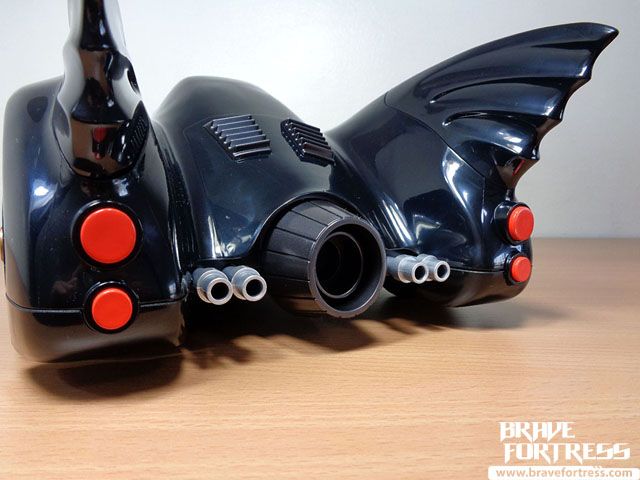 I kind of wish they used clear plastic parts for the headlights. Ah well..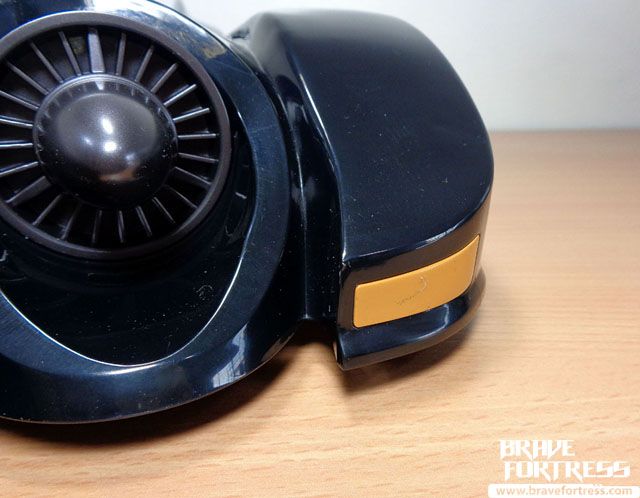 It's a shame these machine gun ports don't open up like how they appeared in the 1989 movie.

To open up the canopy, press down on this release button.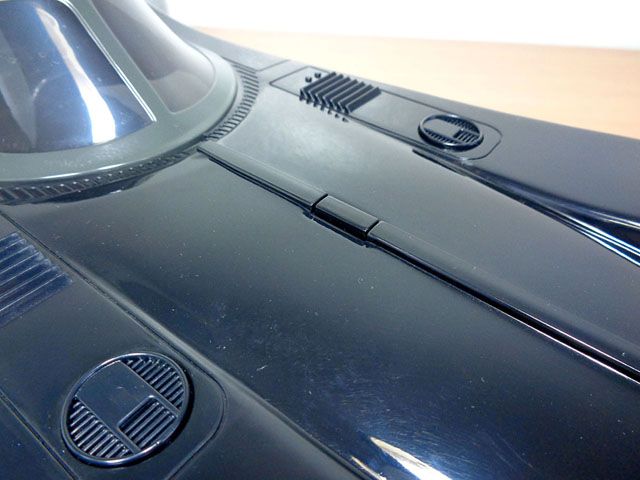 I wonder why opening the hatch this way is an option? We've never seen this happen in any media with regards to this specific Batmobile.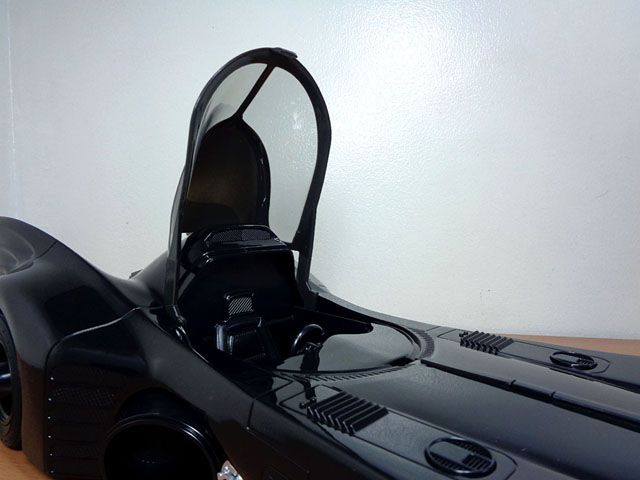 The correct way to open the hatch.

Interior panel details

With 1989 Batman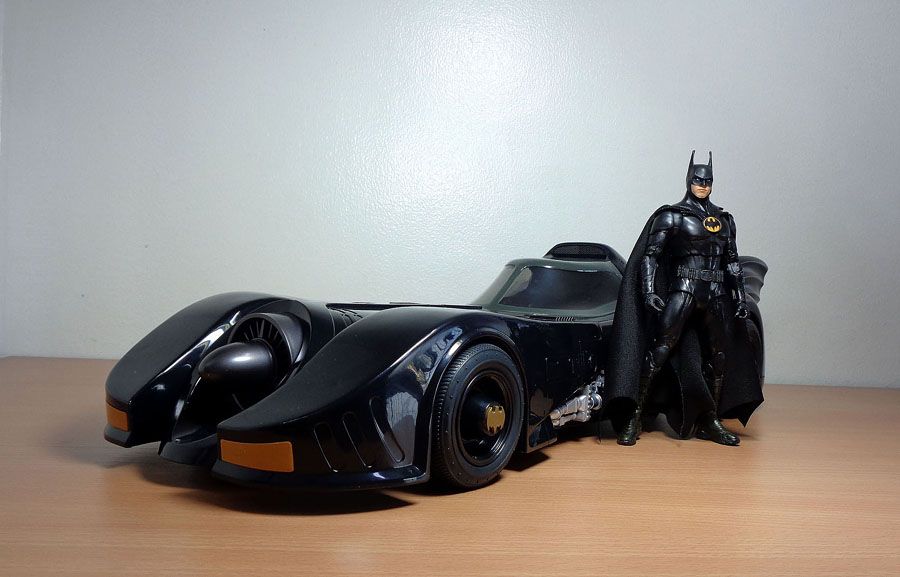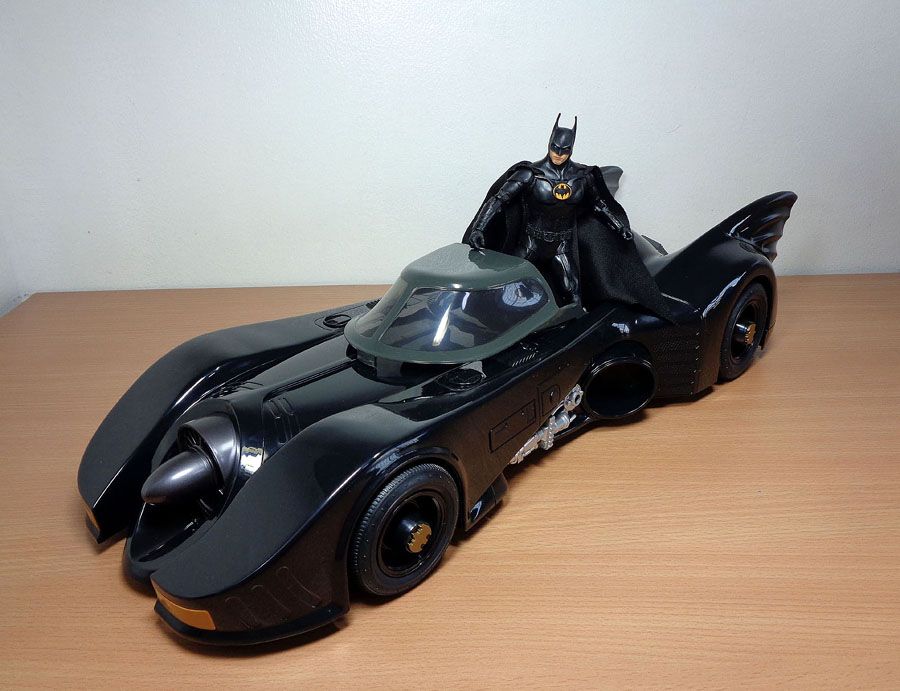 To get Batman inside the vehicle, make sure to tuck his "ears" into the roof of the car.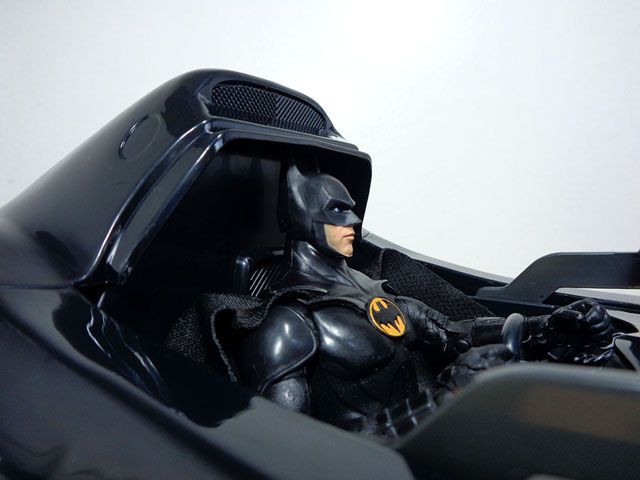 Batman fits right in. Pretty snug and proper.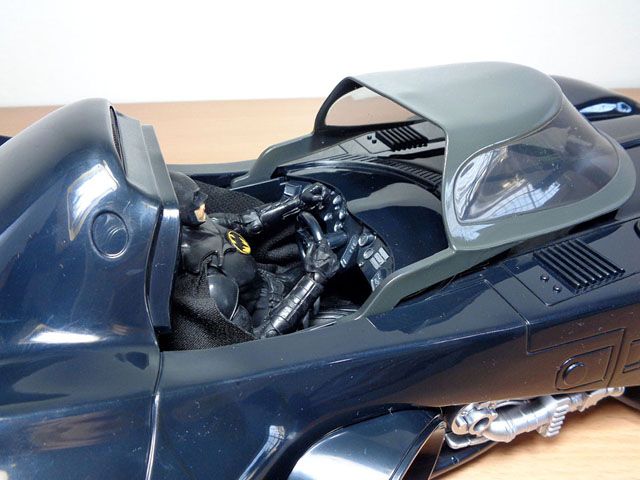 While the canopy is a bit blurred, you can make out Batman inside the vehicle.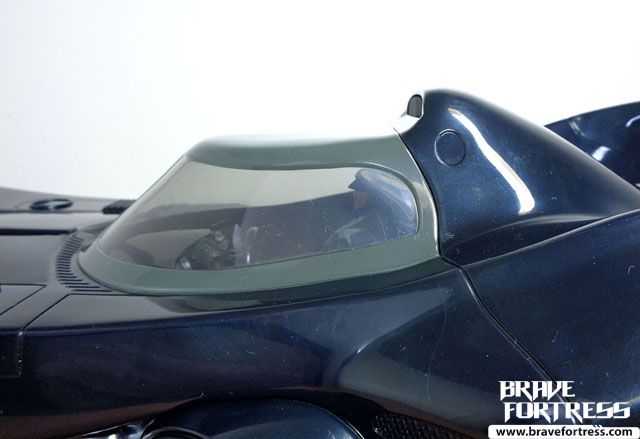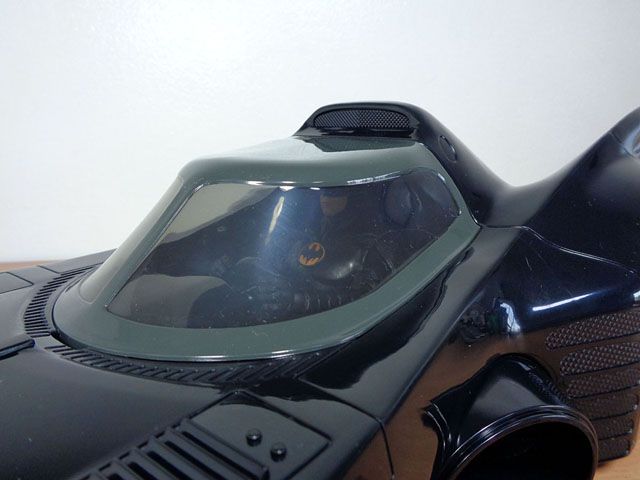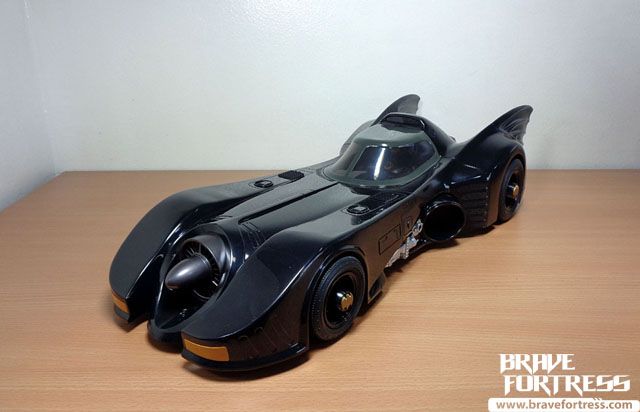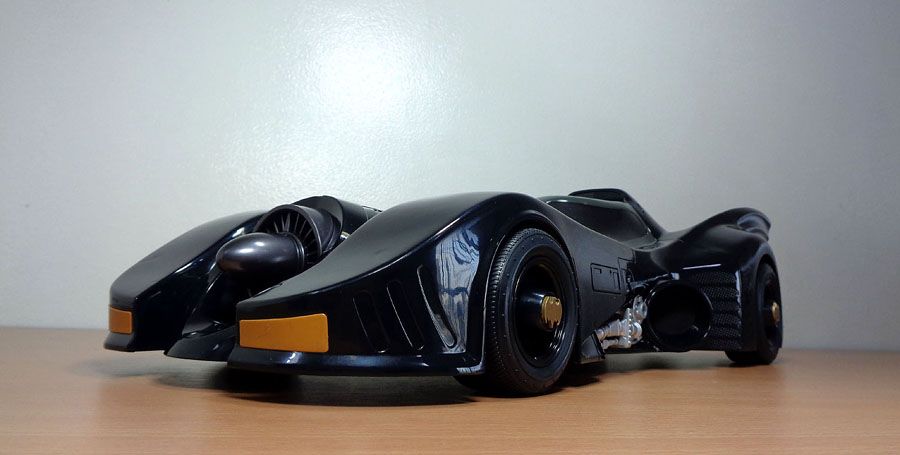 Overall, while it's not perfect (glossy, paintless finish and mismatched colors on the canopy), it's still pretty amazing to get to own this iconic vehicle that's scaled for 6″ – 7″ scaled figures for only 70 USD, it's a bargain considering prices of figures these days. Very nicely done, McFarlane Toys.
If you ever wanted to own a Batmobile, this is definitely one to consider!
Gold