McFarlane DC Multiverse The Batman movie 1:7 Scale Batcycle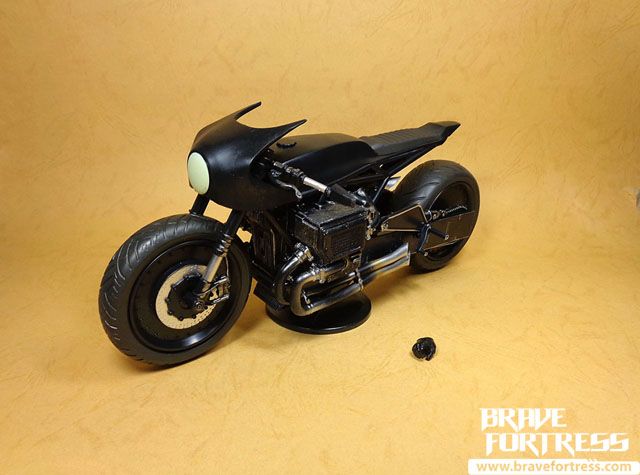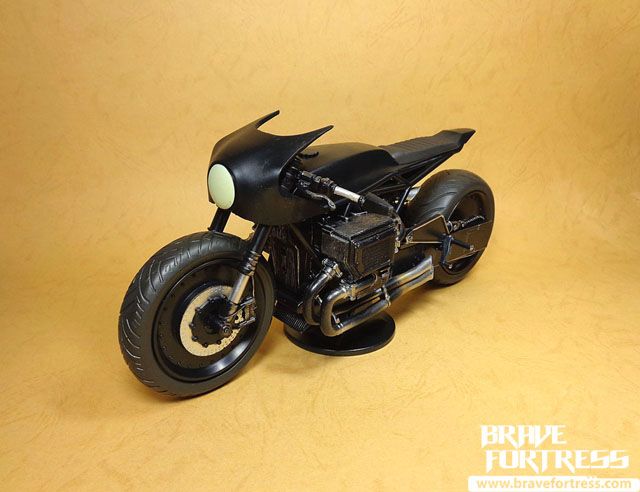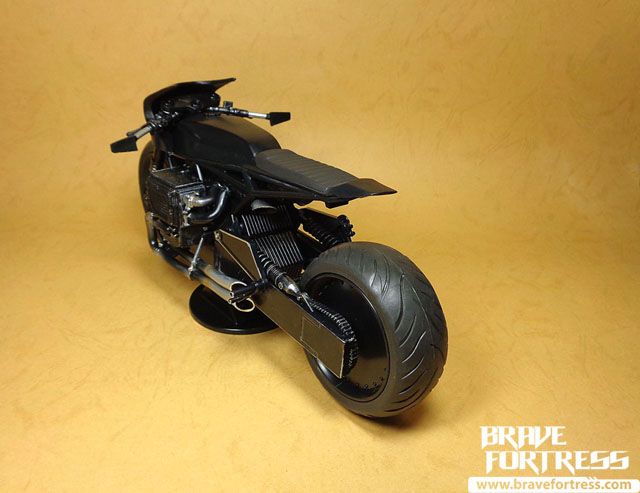 Shown only in a few scenes in the movie, Batman uses the Batcycle to get around Gotham when the Batmobile isn't available.

The set comes with a display base to help hold the bike up so it won't fall over. There's no kick stand for this bike.

Another accessory is a "gripping" right hand for Batman, since the figure comes with an "open palm" right hand by default.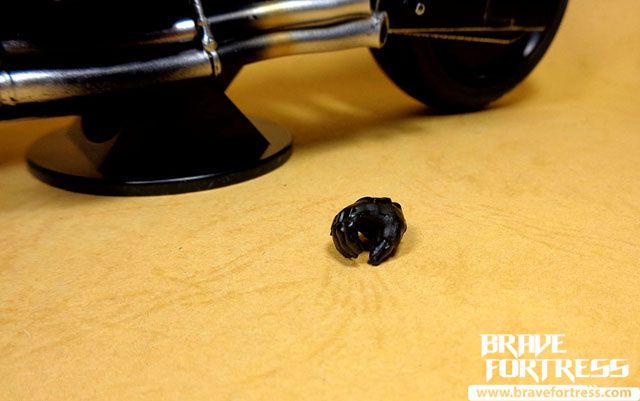 The bike is really, really well done. A lot of detail and weathering paint finish went into making this vehicle.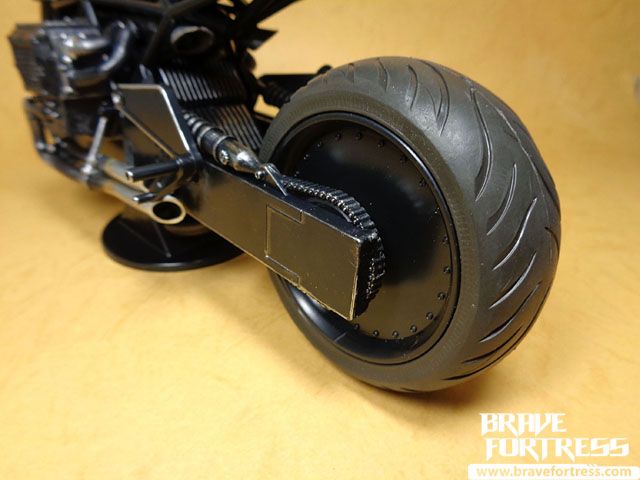 Too bad there're no sculpted gauges for the Batcycle.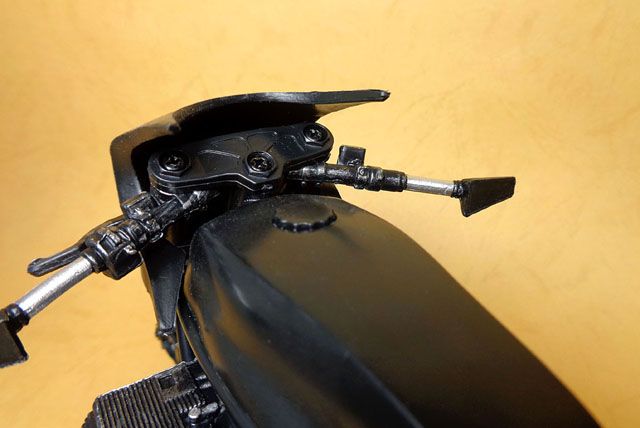 The bike spans roughly 10.25 inches in length.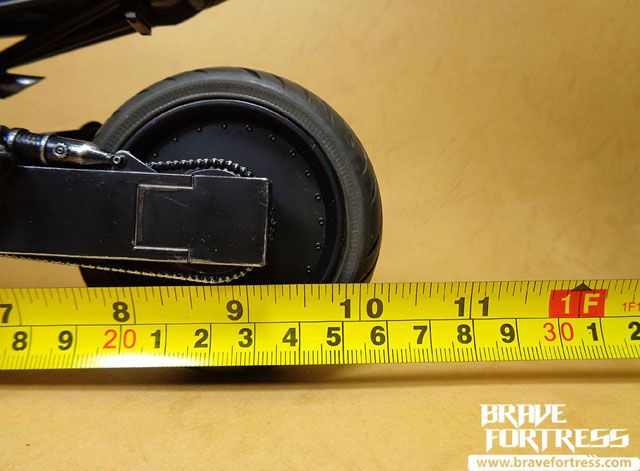 One thing that I don't like with this bike is that the step peg seems way too forward, it makes Batman look awkward. Ideally, I think it should be a bit more to the rear?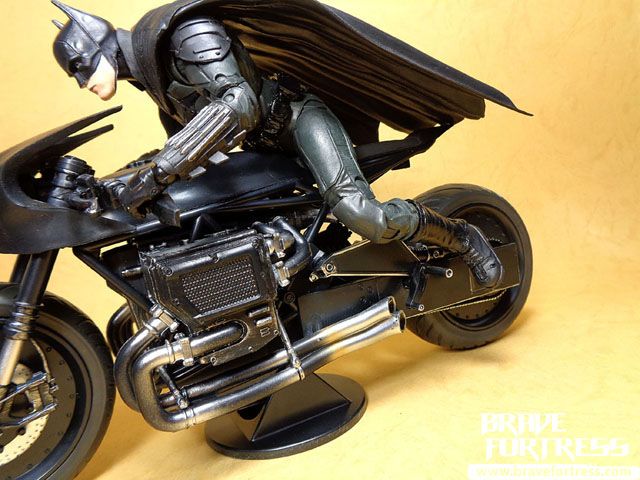 Ideally, Batman should be leaning more to prevent drag.

Overall, pretty good. The details, size and heft do give this thing a huge bang-for-the-buck feel. Plus, I highly doubt McFarlane will be releasing a scaled Batmobile to go with their figure line, so this is as good as it gets for a vehicle for The Batman.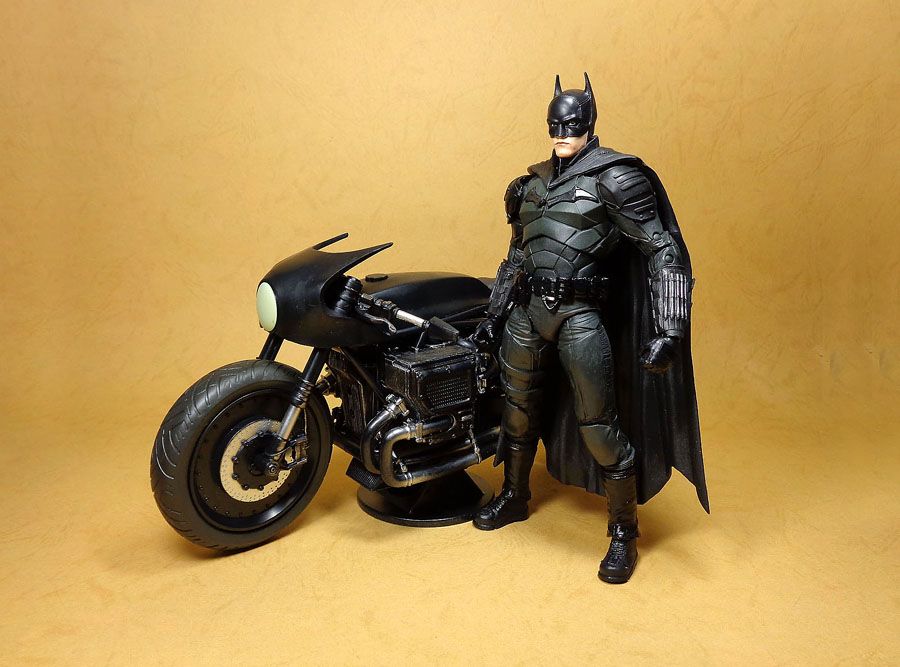 Gold