McFarlane DC Multiverse White Knight Joker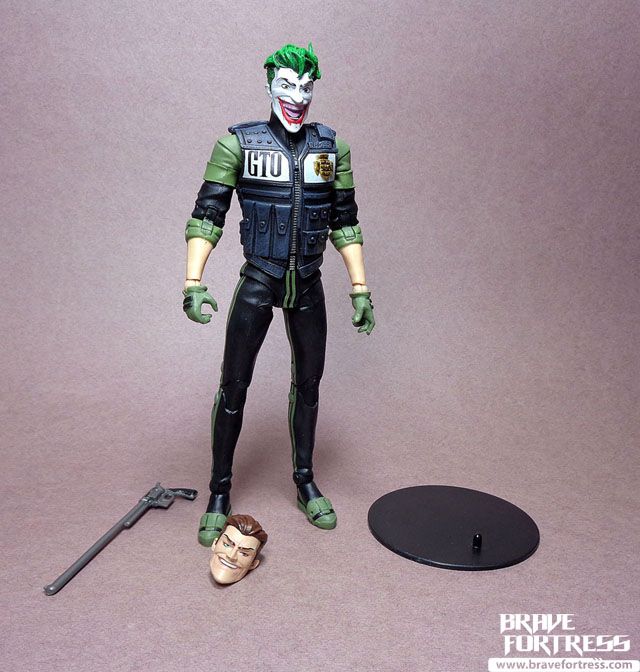 Based on the Clown Prince of Crime's appearance near the end of the "Batman: White Knight" saga, where he dons the GTO (Gotham Terrorist Oppression) Unit uniform to help stop Neo Joker.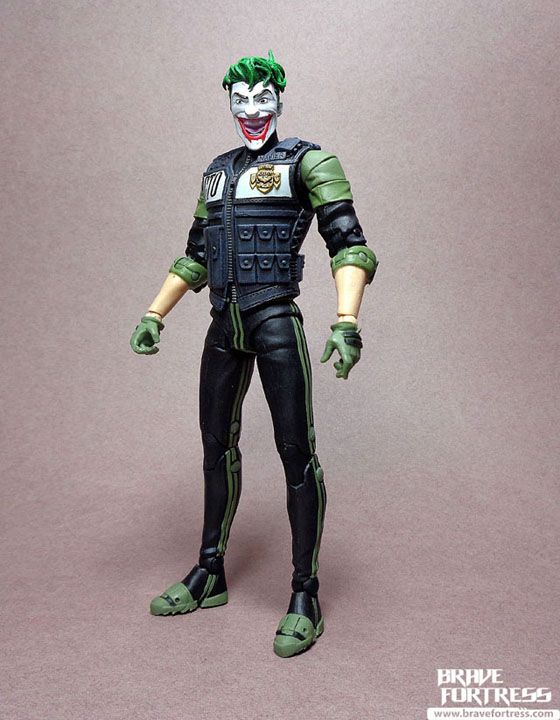 In this universe, Joker has a condition called Complete Heterochromia (a lack of melanin pigment in his pupils), which sort of explains why he has two completely different colored eyes. But you can also say it's a reflection of his split personality (Jack Napier is the "decent guy" and Joker is the bad side of Jack's personality).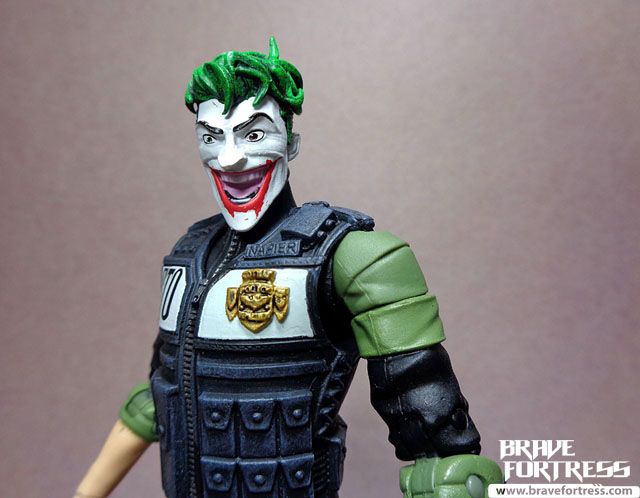 Joker's outfit is his "Gotham Terrorist Oppression" Unit uniform. Not really an iconic look for the Joker to be wearing this, but I guess I do prefer this look to his other look in the comic where he's wearing just a Batman t-shirt and suspenders.

'Coz he's Joker, he comes with his signature oversized revolver (hand cannon?).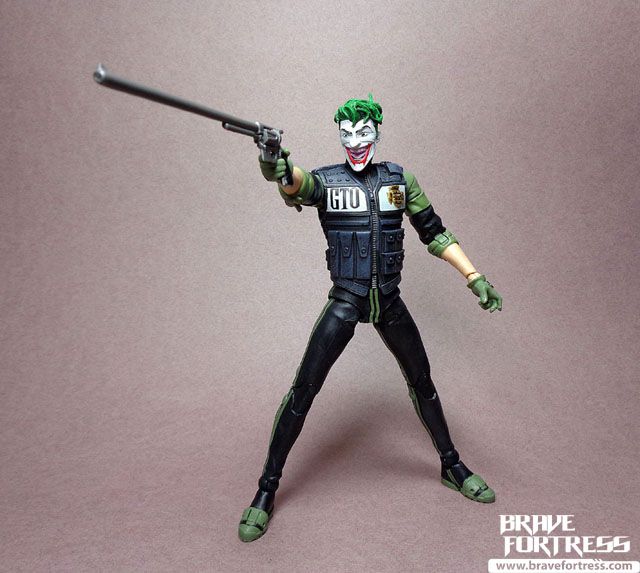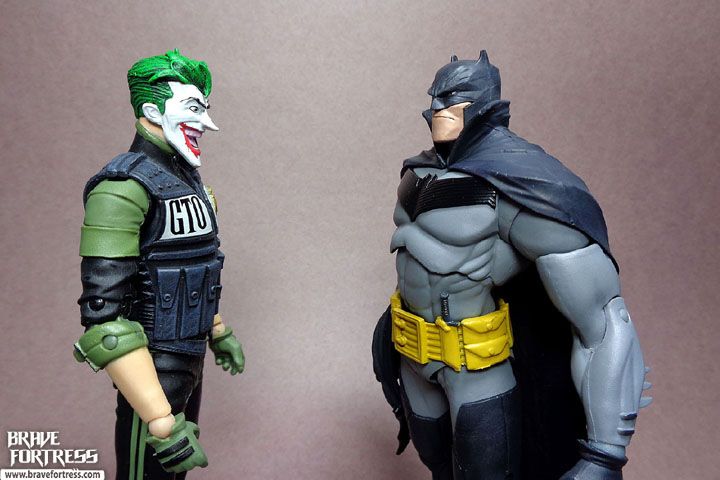 The set comes with an alternate Jack Napier head.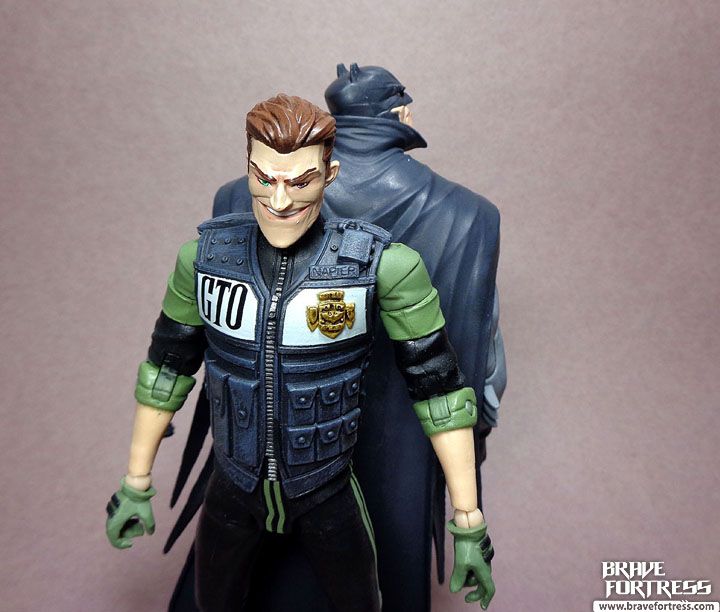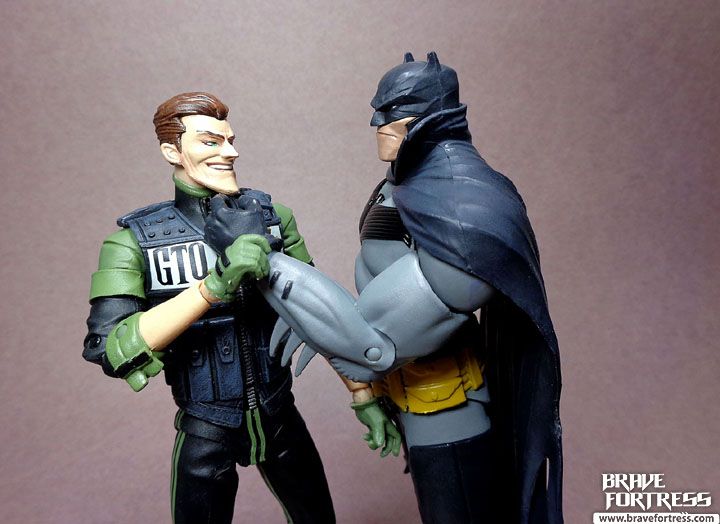 Like the White Knight Batman figure, this guy is also 7 inches tall (thankfully they scale with one another!)

Overall, not bad, but not really iconic enough to pair up with Batman (even the White Knight one). Makes me wish they just put him in an actual suit instead so it works better with the Jack Napier persona. Still, there is some potential for some army building here since the GTO buck can be applied as police officers, too bad the figure is 7 inch and so it doesn't blend well with 6 inch-scale figures.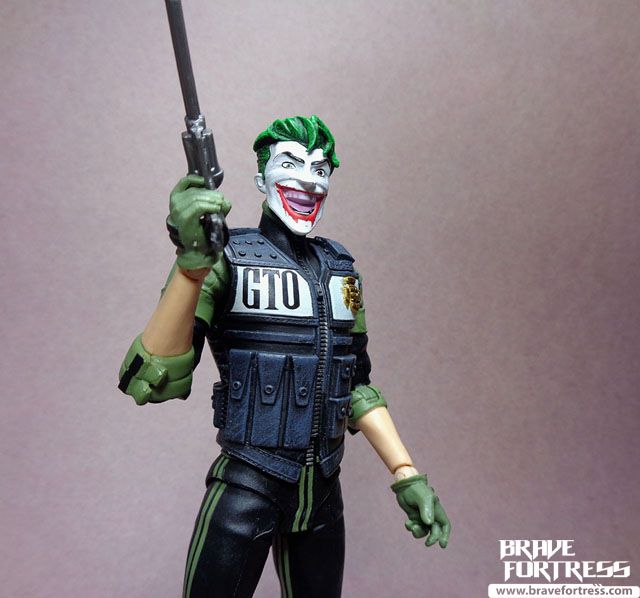 Sigh… I really, really hope McFarlane gives us Harley as she appeared in the White Knight series. Not the crazy female clown, but the smart-looking, chic, pants suit-wearing brains of the whole saga.
Gold