Megahouse Cosmo Fleet Collection Gran Mechanix 1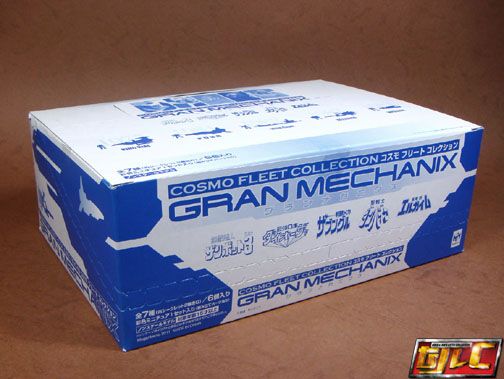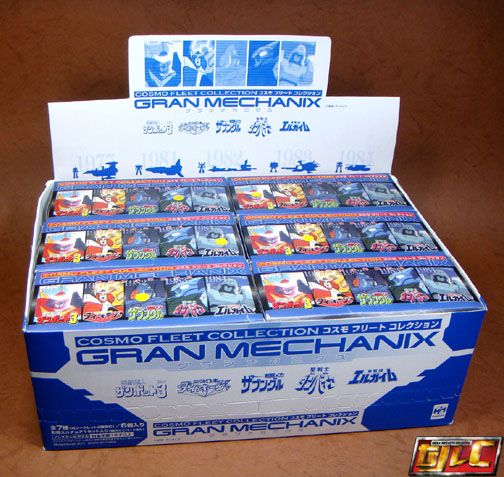 This finally came in from Ebay, the seller included the 2 chase figures of Greta Gully and Zelerna with Bilbine.
Figures come packed like this.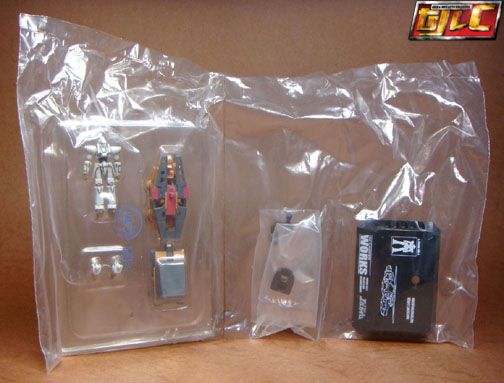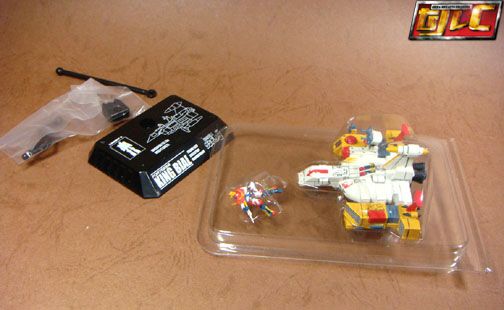 Fortress Bial from Invincible Super Man /Muteki Chojin Zambot3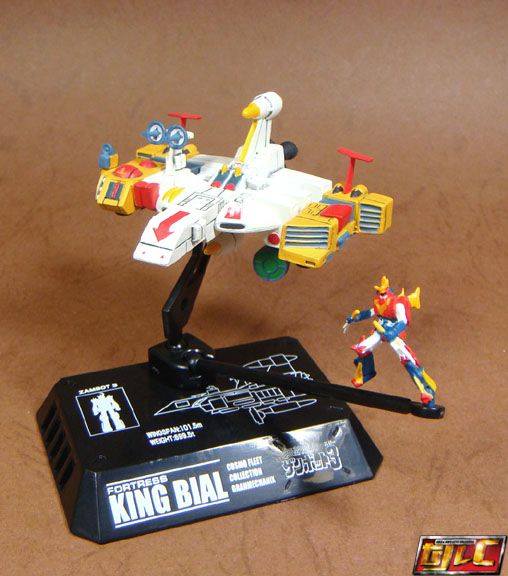 Space Ship Pour from Saikyo Robo Daioja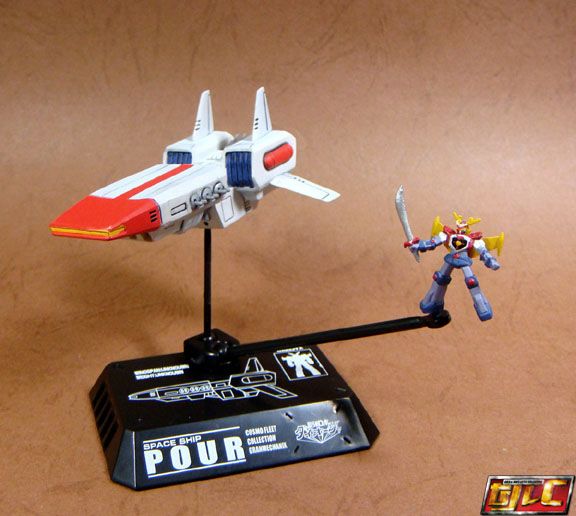 Land Ship Iron Gear from Combat Mecha Xabungle.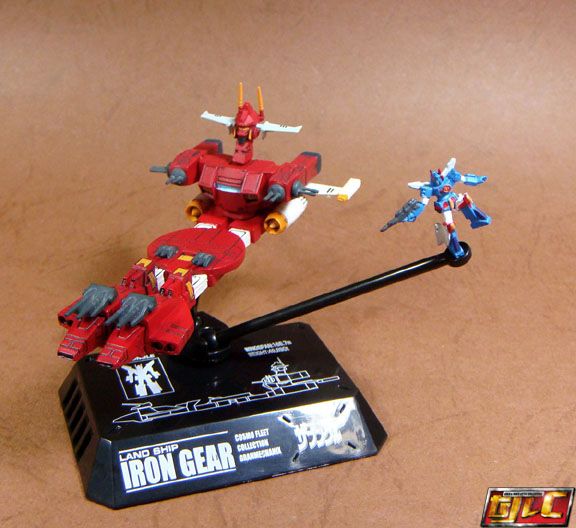 Variant is Greta Gully with Caprico Type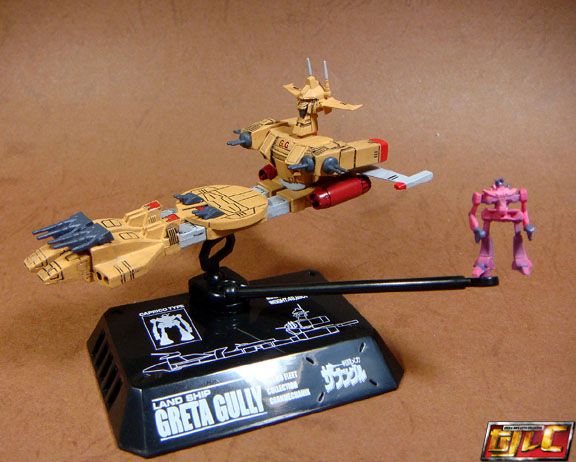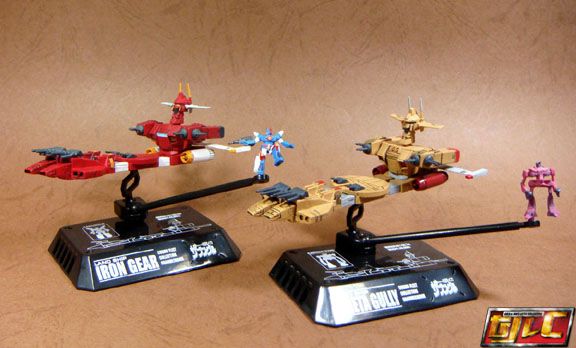 Aura Ship Zelerna from Aura Battler Dunbine.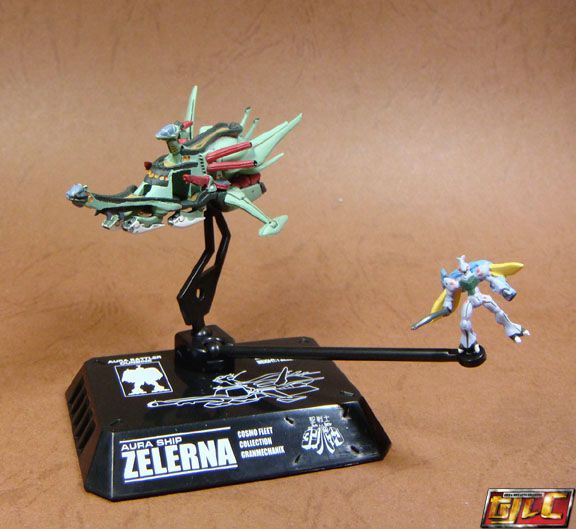 Variant includes the Bilbine.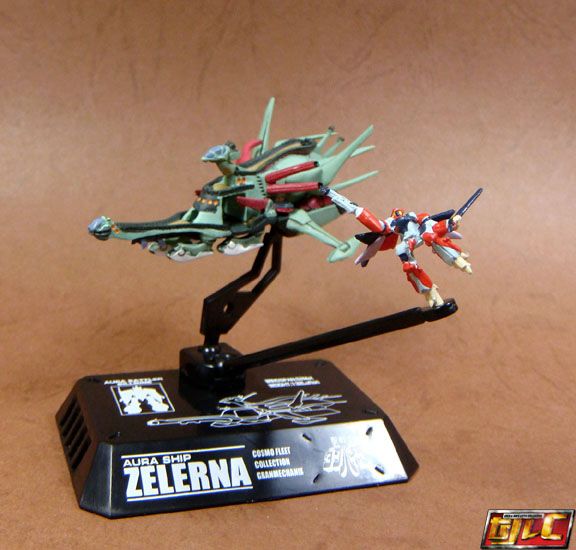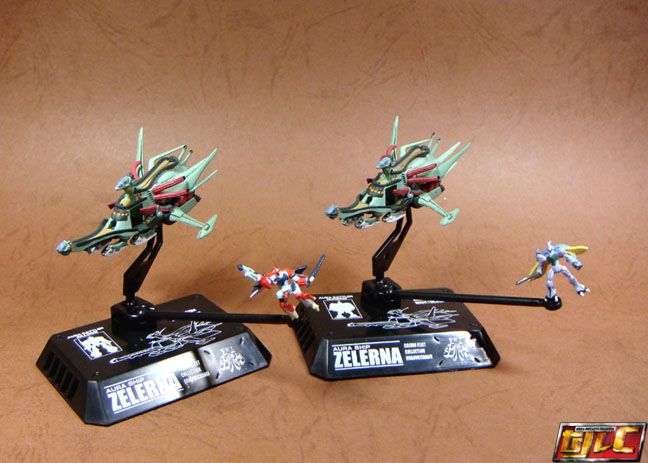 HM Carrier Works from Heavy Metal L-Gaim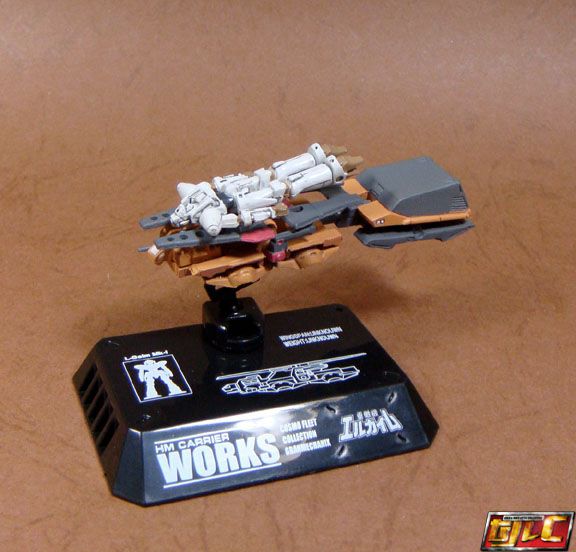 Unfortunately, I went ahead and purchased the Cosmo Fleet Collection series after seeing how well made the Sentai series CFC was. Imagine my surprise when I opened up this earlier wave to find the figures are smaller and poorly painted than the Sentai ones.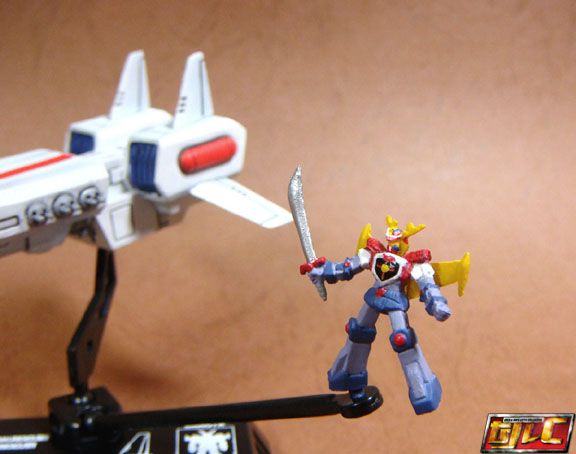 Oh well, at least Batman has a toy… lol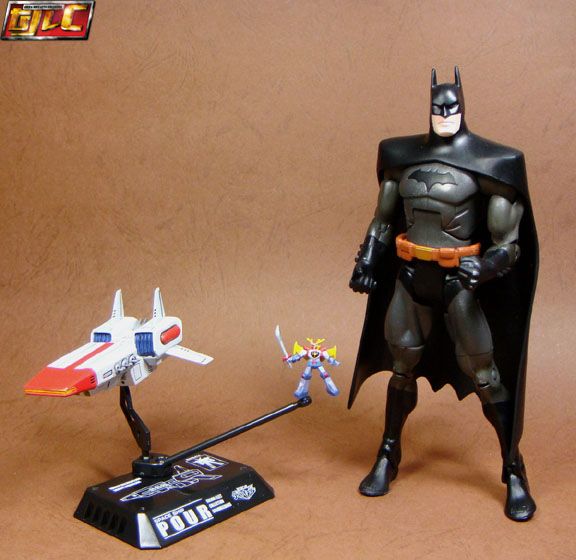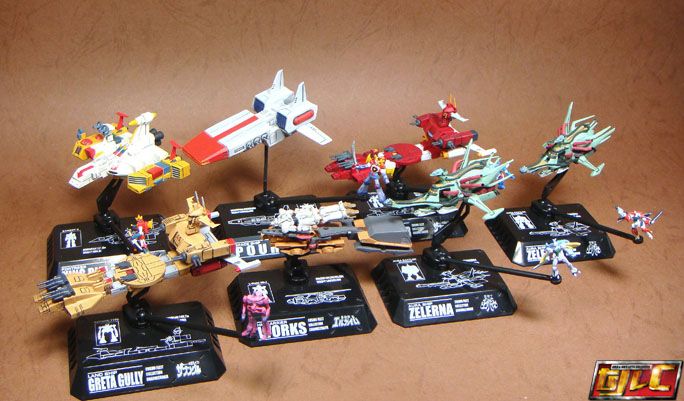 Gold