Mini Action Series 02 Voltes V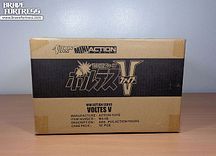 Voltes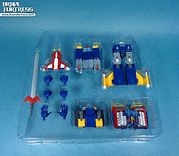 Volt Crewzer – Piloted by Go Kenichi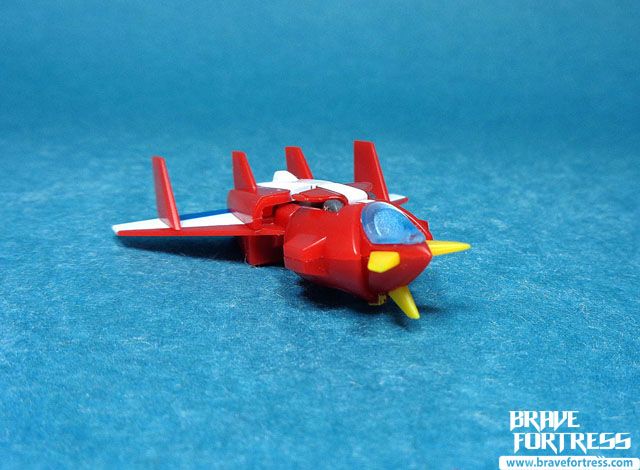 Volt Bomber – Piloted by Mine Ippei

Volt Panzer – Piloted by Go Daijiro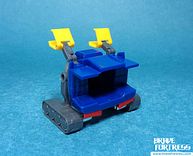 Volt Frigate – Piloted by Go Hiyoshi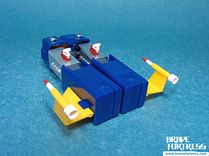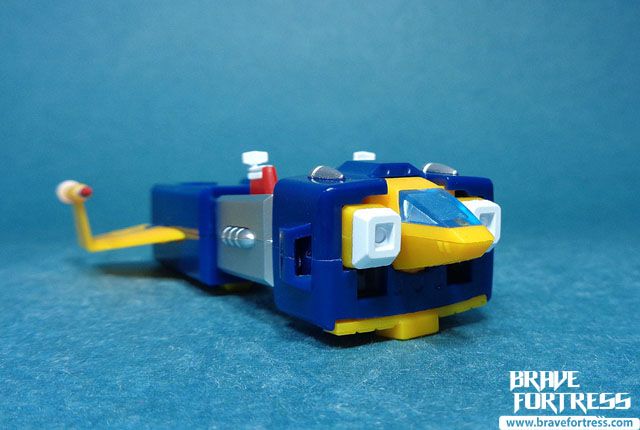 Volt Lander – Piloted by Oka Megumi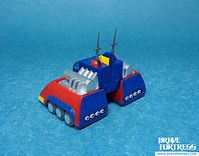 Drills on the Lander can be flipped out.

V Formation!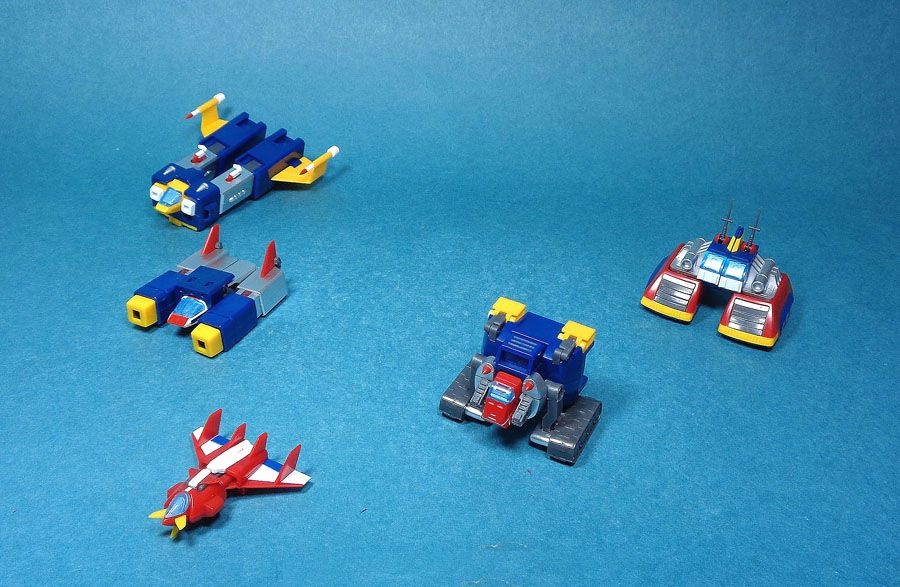 Let's Volt In!!!
When Action Toys first announced they were making Combattler V as their first figure into their new Mini Action line, they also announced the next figure would be Voltes V! With a really good low point and good transformation options, this figure is something a lot of Voltes fans are looking forward to and Action Toys did not disappoint.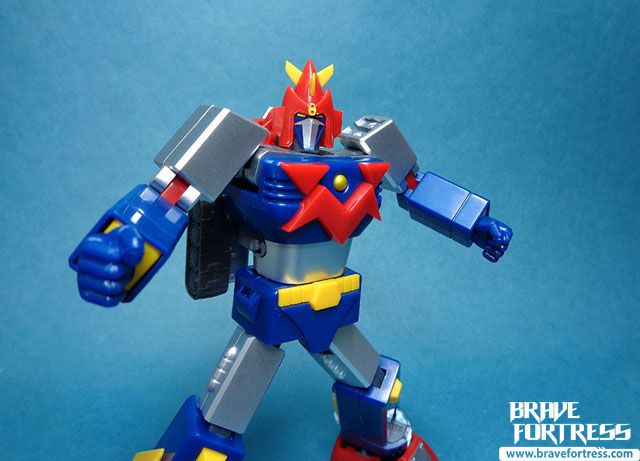 Unlike Combattler, Voltes does NOT come with a waist joint, mainly because of his locking design for the Panzer and Frigate. I also find Voltes' shoulders difficult to pose due to the limited range of "spread" articulation.

Voltes only comes with his Ten Ku Ken/ Laser Sword for a weapon.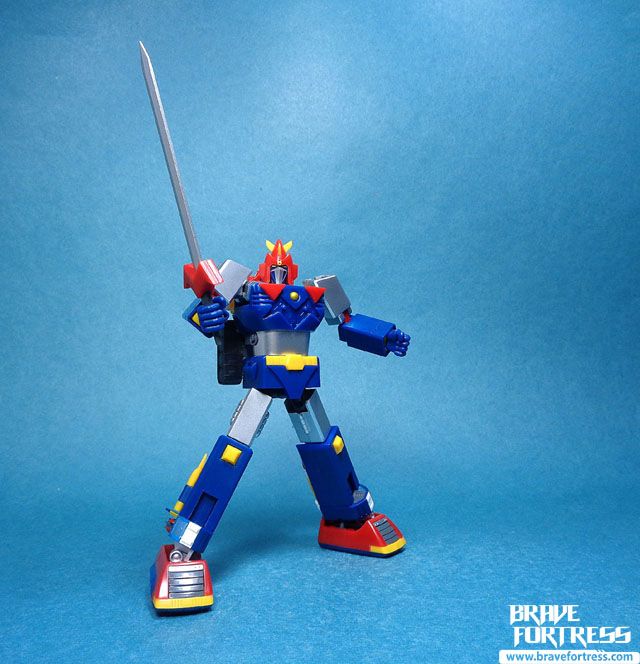 Laser Sword V-Slash!!

While not really indicated in the manual or packaging, you can somewhat do the Voltes Tank mode for this figure, thanks to the hinges in the ankles. It's by no means perfect though, since the Panzer's tank treads cannot reach the floor (same problem as with Mini Action Combattler's Grand Dasher mode), plus Voltes' elbows aren't double jointed so you can't bend them all the way in. Too bad.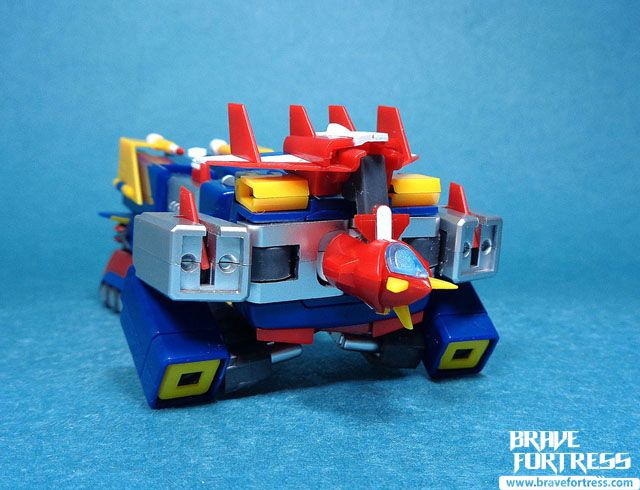 Voltes stands roughly and weighs 75 Grams.

Note that the wheels on the Panzer and Lander do not roll.

I think the transformation on the Bomber is pretty clever. It certainly beats the SOC design in terms of execution. Particularly with the red fins on the Bomber.

When Volting out, remember to follow the manual's instructions with regards to how to disengage the Lander.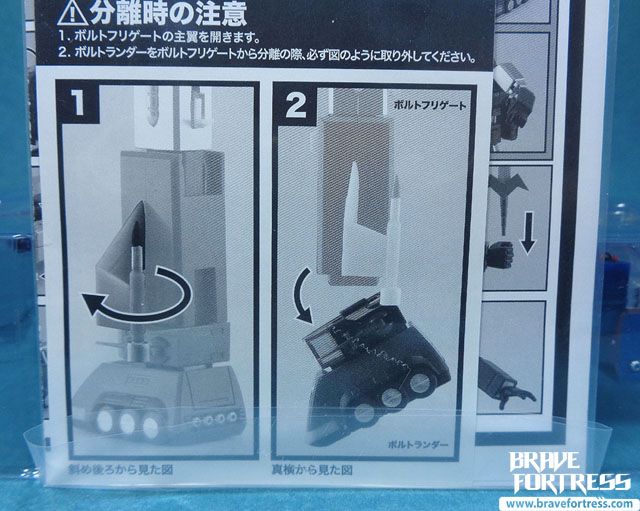 Comparison with the Mini-Deformed Voltes V.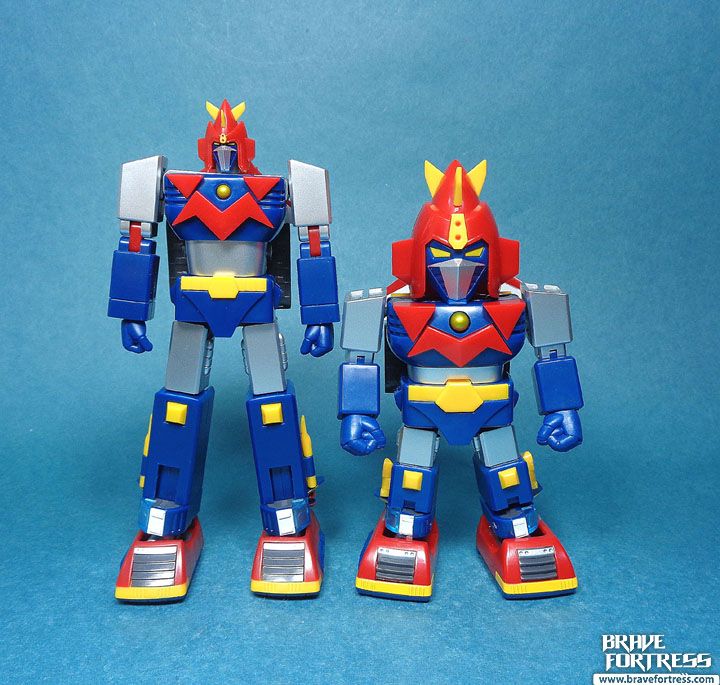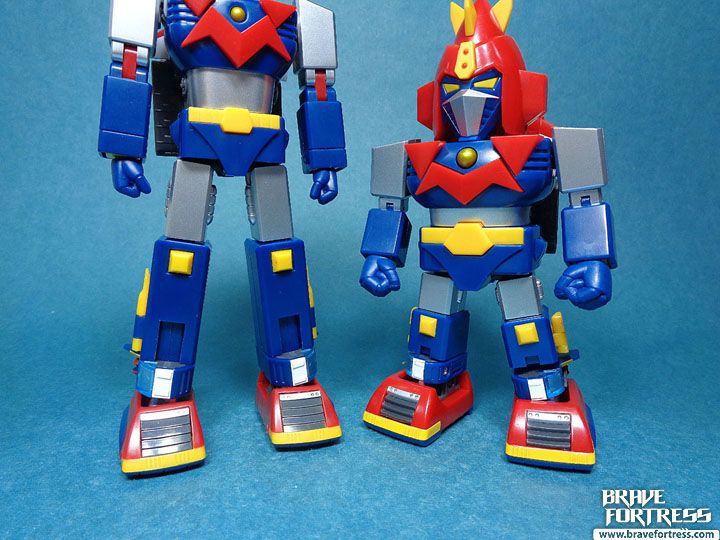 Overall, a very satisfying Voltes V figure, it has design elements which show great improvement over the Bandai SOC design (particularly the Volt Bomber). It can do good poses, is fun to handle and has a great price point. The only real downside is the lack of weapon accessories and rolling wheels, but aside from that, it's a good release from Action Toys!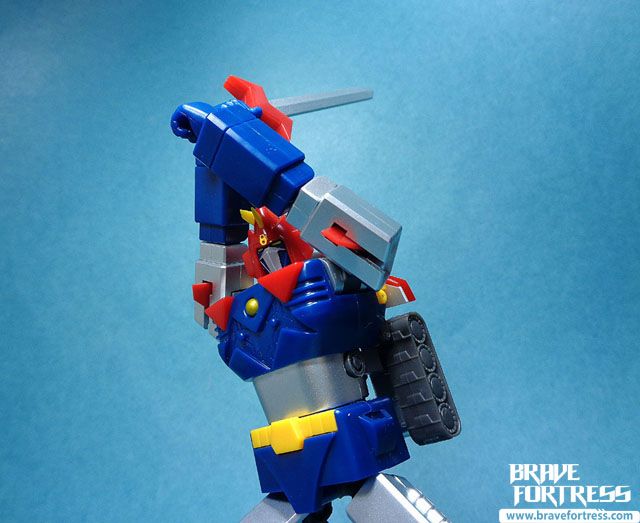 Gold