Masters of the Universe Classics Granamyr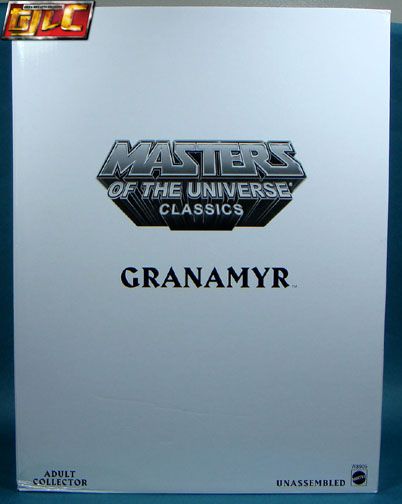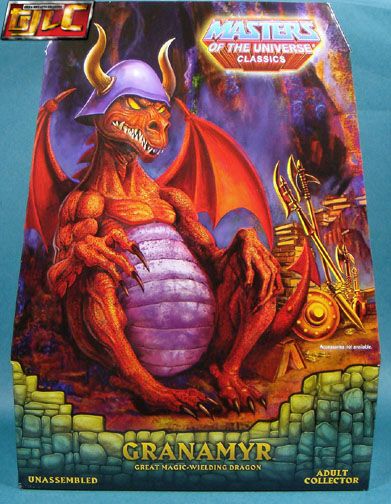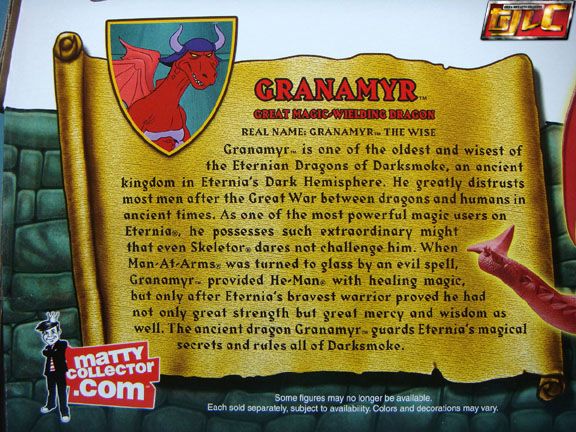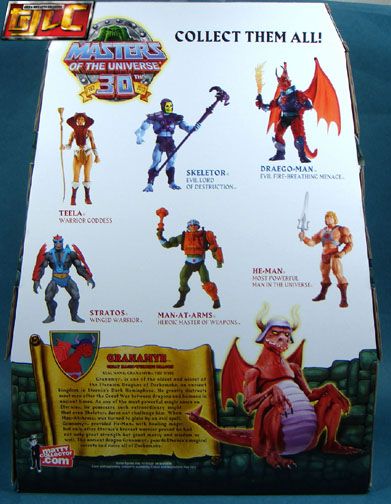 Granamyr did come out in the classic cartoons and supposedly is strongest and wisest being in all of Eternia. The figure is unassembled in package and will require assembly, but once fully assembled the figure stands about 23″ tall (as tall as Mattel's Voltron).
But that's only if he's standing, but thanks to the skinny legs, he can hardly stand and will most likely spend all the time on your shelf sitting (like on the box).
Gold