MOTUC Snake Mountain Stands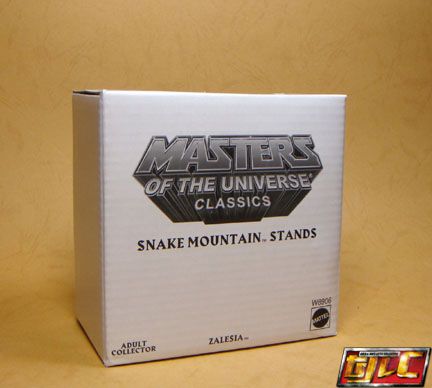 This came in the mail from Matty Collector. Similar to the Castle Greyskull bases, each box comes with 5 stands, 10 pegs, one peg remover tool and 5 "rock formations".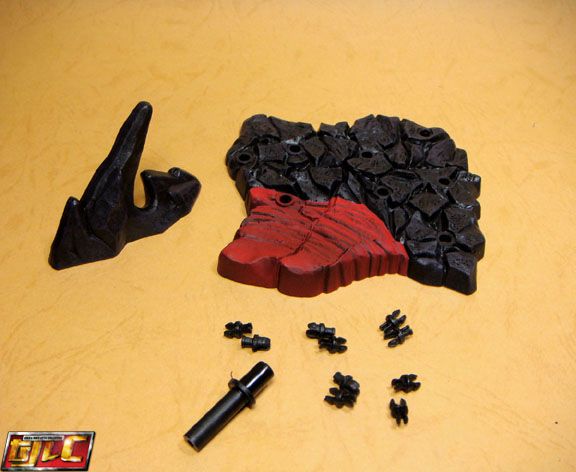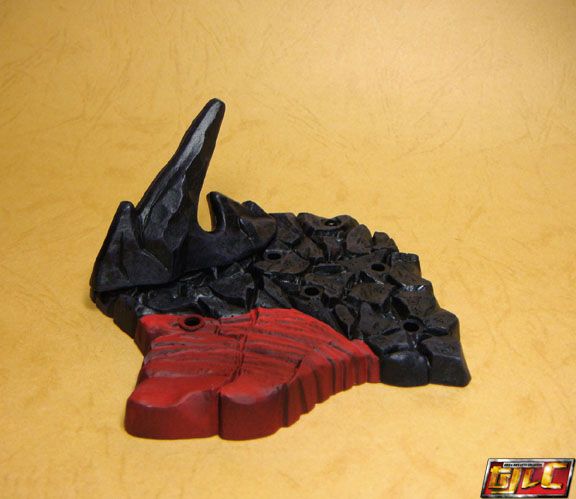 It's a shame the bases are a bit hard to "combine" as the "lava pool" limits the combinations.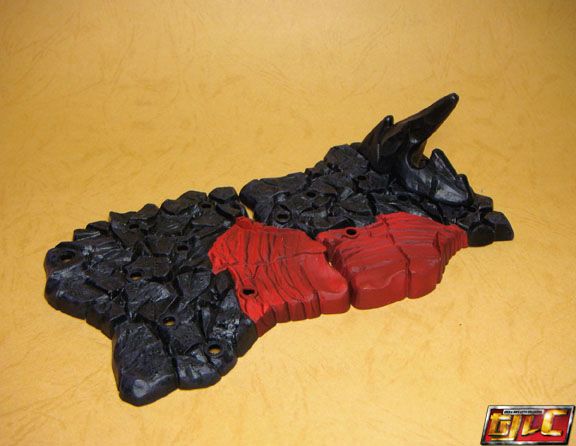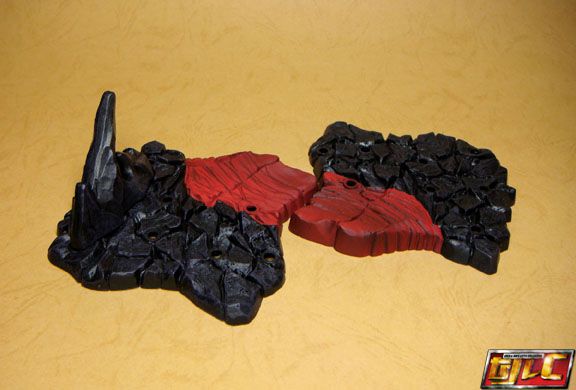 It still works great for 6″ figures.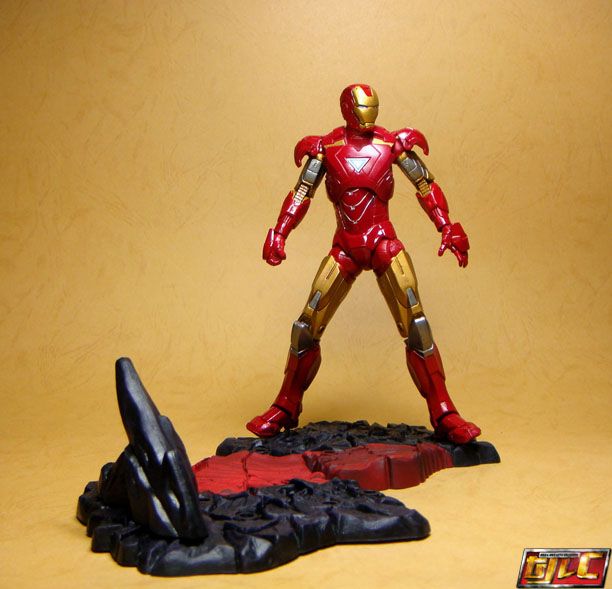 Gold