Mr. Potatohead Optimash Prime
Optimash Prime -Potatoes in Disguise!!
Box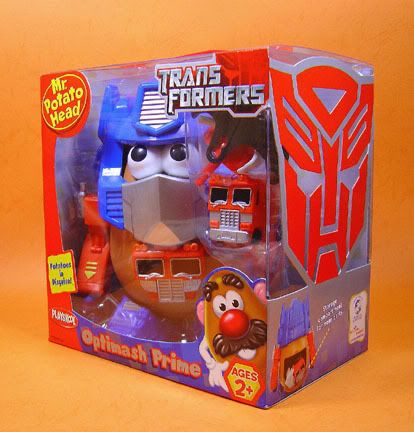 Comes with everything shown here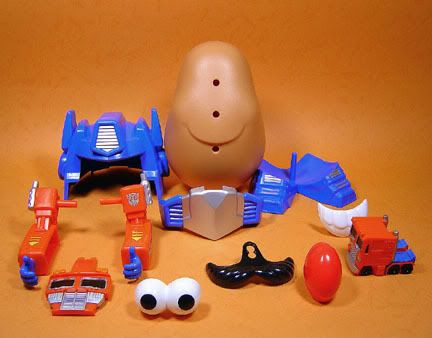 There's not much articulation, except for the shoulders.

Peter Cullen?

Also comes with a little version of the Prime truck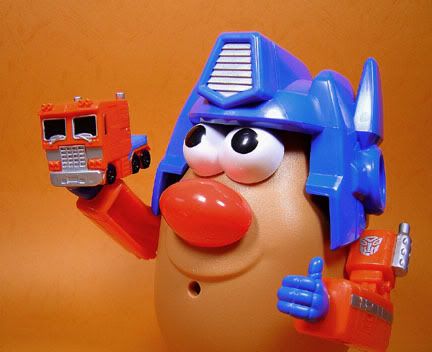 Everything stores neatly in the back.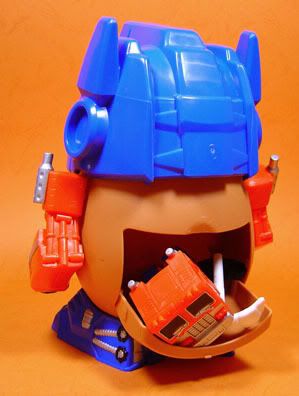 Heh. strange as it may sound, I've always wanted a Mr. Potatohead figure. Guess now was a good a time as any to get him.
Transformers Rescue Bots- Mr. Potato Head as Optimus Prime
This little guy was a Father's Day gift from the wife and kids.
Transformers Mr. Potato Head as Optimus Prime (Clear version)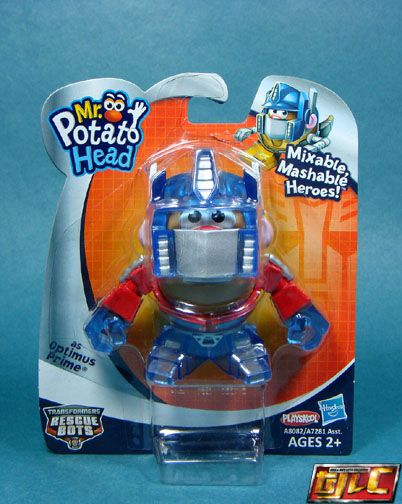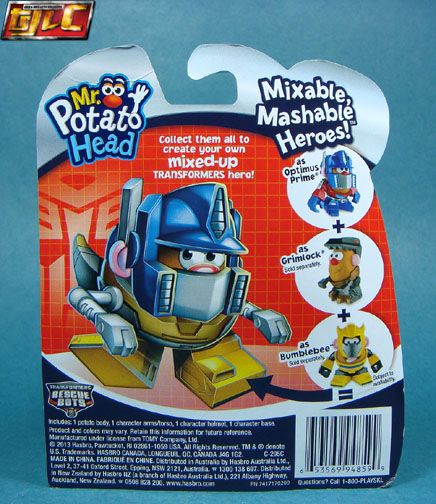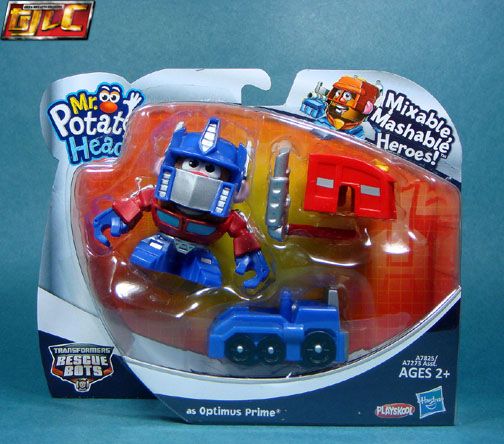 Gold