NECA 1989 Batman (25th Anniversary Diamond Luxe Edition BluRay pack-in figure)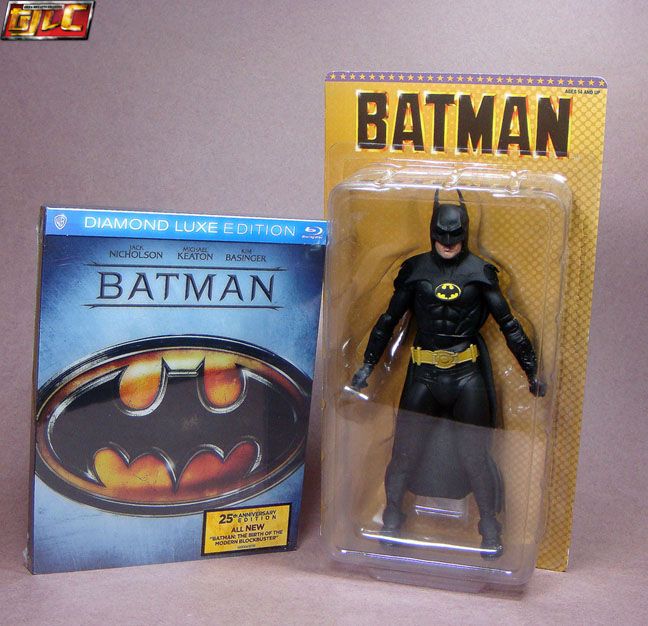 This figure was originally meant to only appear in the NES game colors (purple… so much purple…) Warner later released this figure in the proper colors as part of a pack in for the Blu Ray release of the 1989 Movie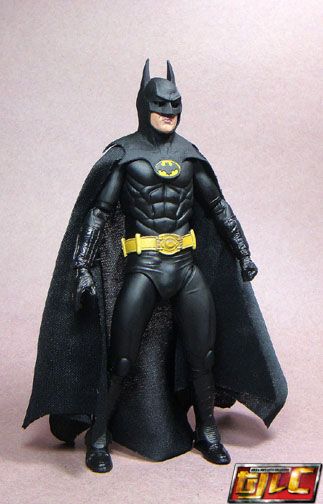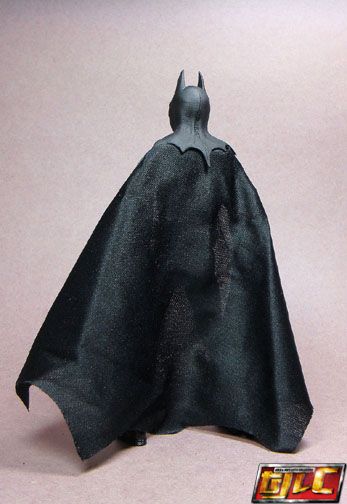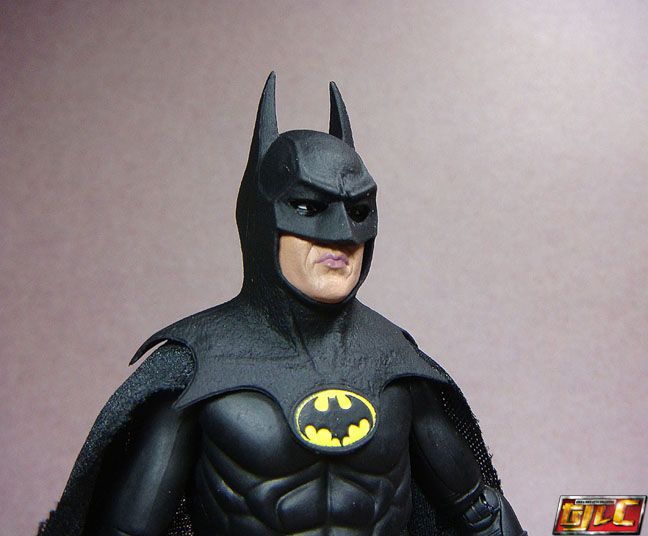 NECA's work always never fails to impress. The look is very spot on.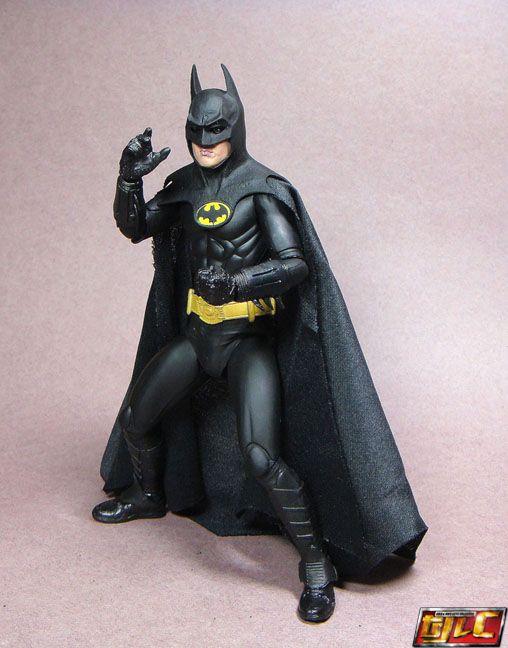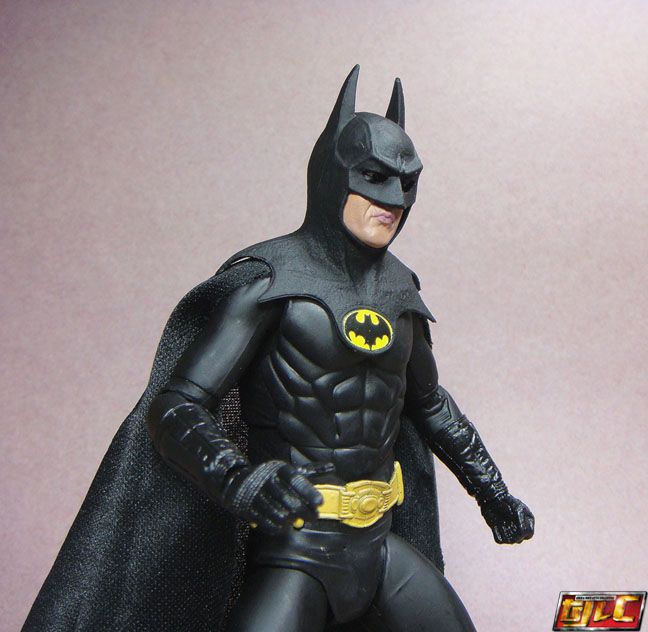 If I had one complaint about this figure is that I wish the belt was adjustable. It's fixed awkardly in place as is…

Wow.. we actually get a half-Keaton head here!. It doesn't have any scalp though, it's really just the face. .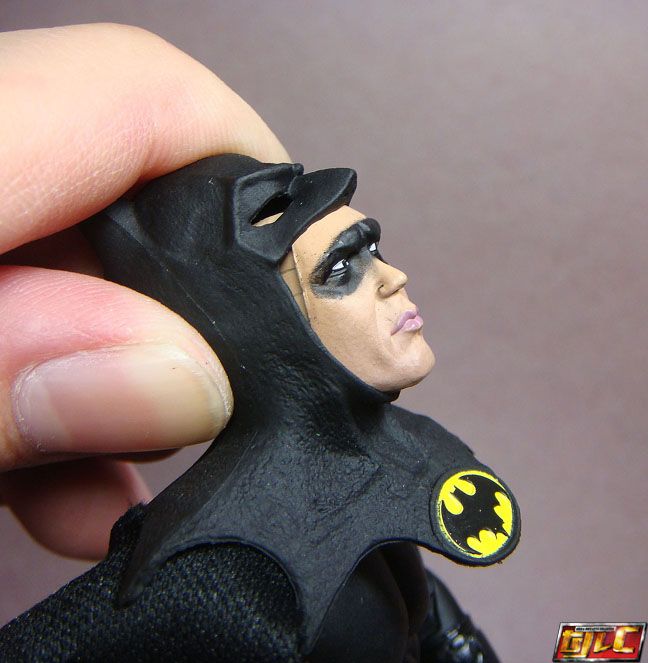 I love the cape, I'm glad NECA didn't do anything silly, like add wires or stuff in it.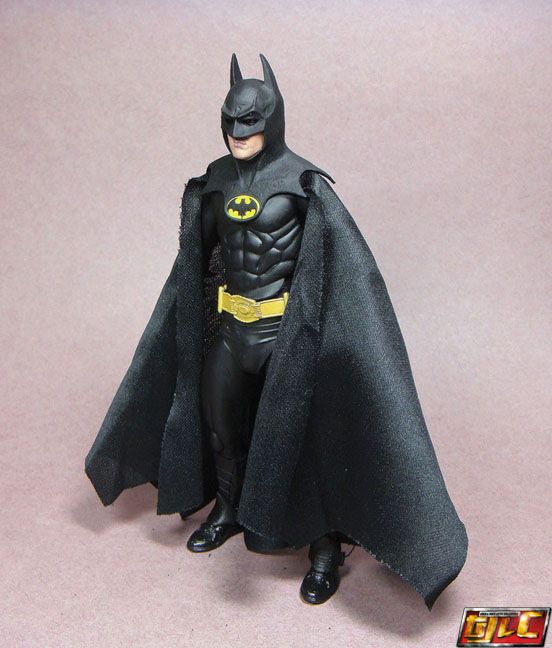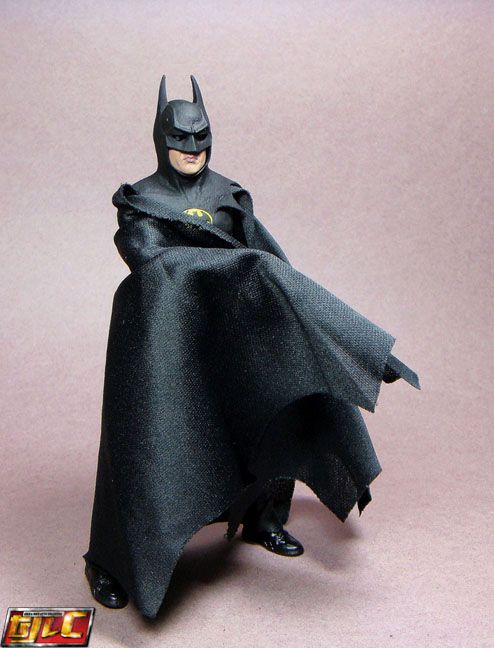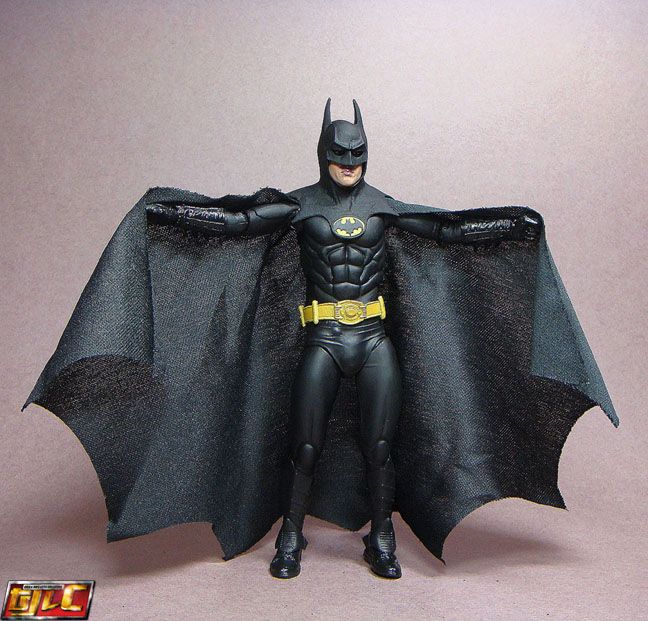 The figure does come with accessories (it's taped to the back of the tray! Good thing I didn't throw it out).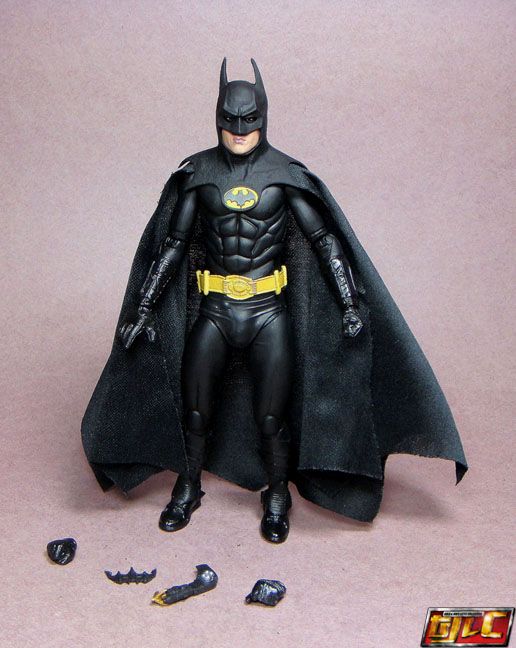 Grapnel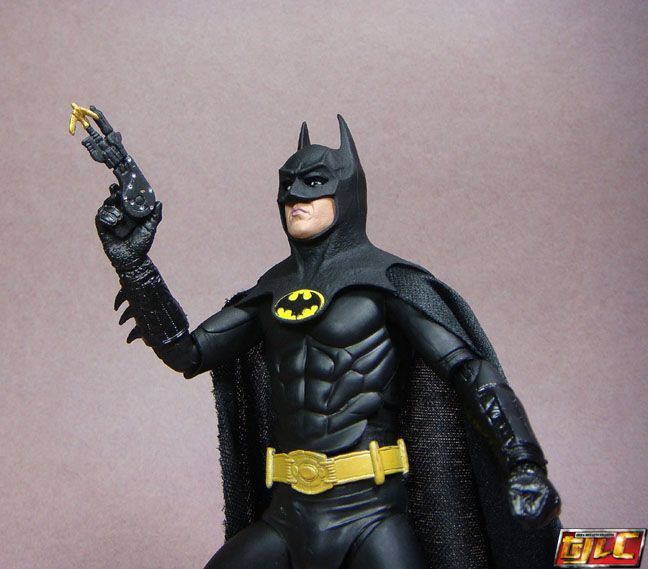 Batarang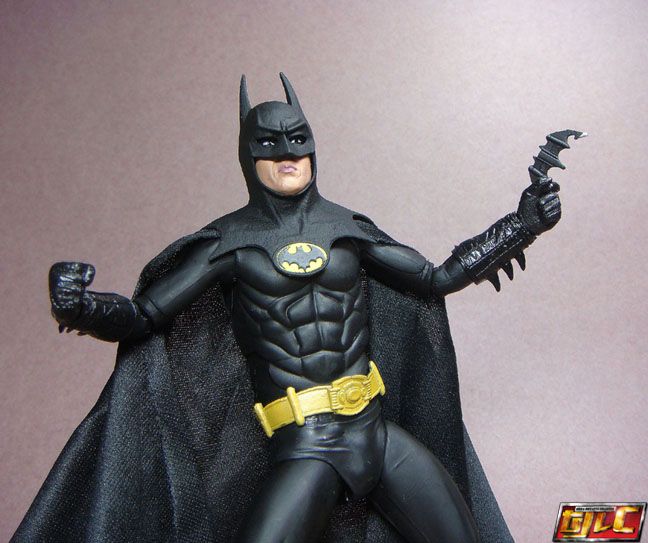 Right closed fist

"I want you to tell your friends about me."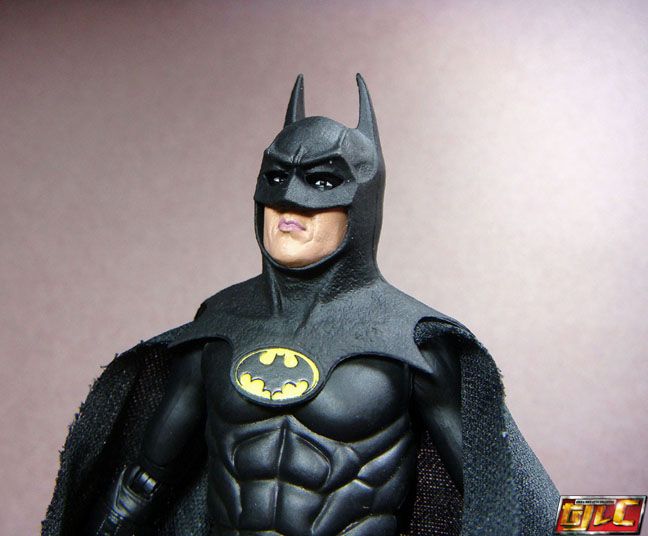 Gold