NECA Back to the Future part II Ultimate Doc Brown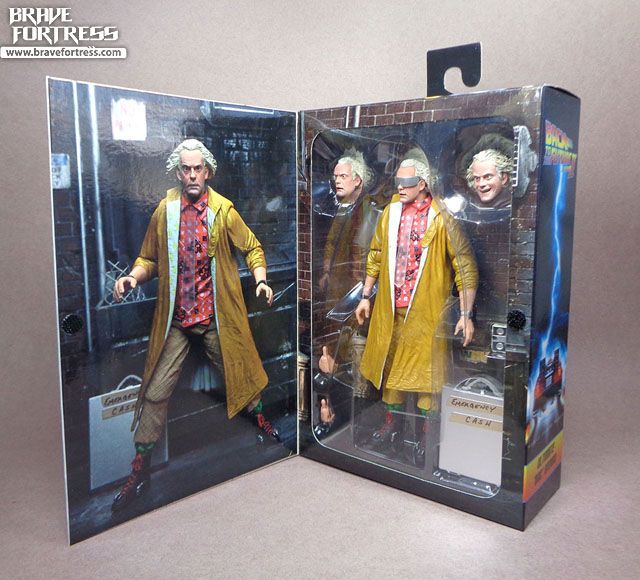 I gotta hand it to NECA, I love the packaging for this one, I'm not entirely sure how accurate the articles are to the original newspaper in the movie or if NECA just made stuff up on the fly, but it sure is entertaining to read through.
The inner tray can be pulled out to serve as a backdrop for the figure.


Doctor Emmett Brown is the genius inventor of the Flux Capacitor, which allows time travel. He comes back to the present to save Marty McFly's future.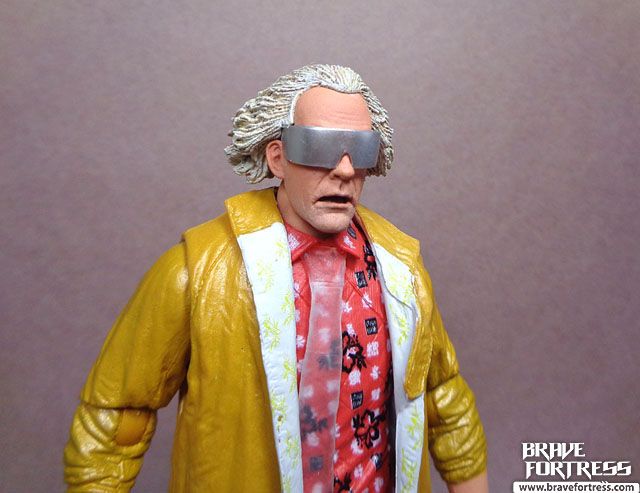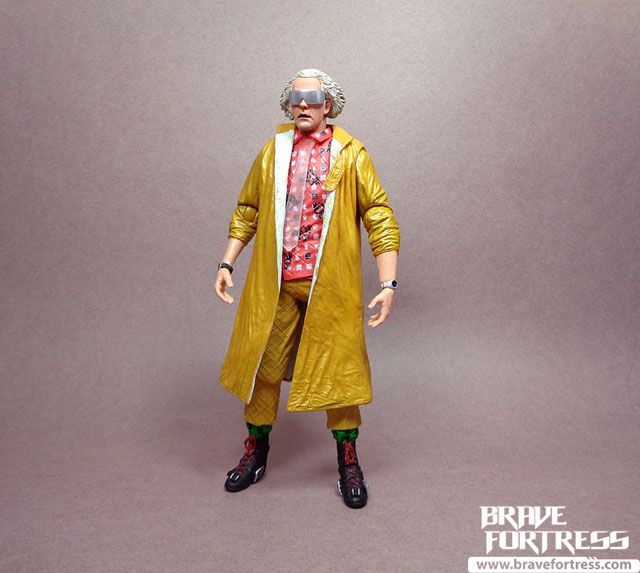 Doc stands roughly 7.5 inches tall. He's actually quite tall for a NECA figure. Cool.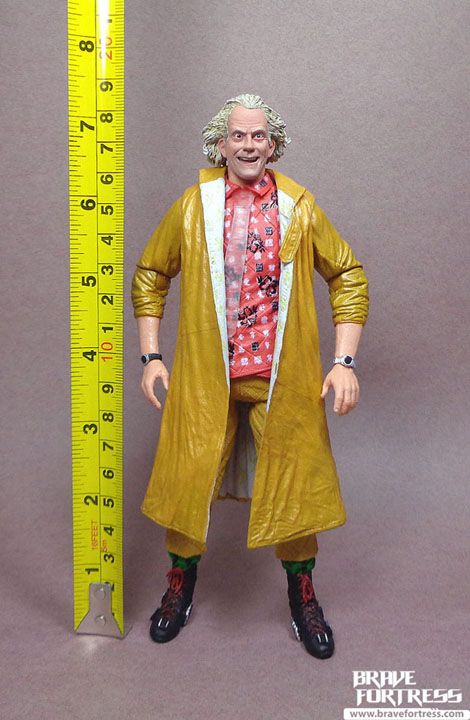 I love the crazy shoes Doc is wearing. I never noticed they had antennae in the movie until I saw them on this figure.

It seems in the future, wearing two different watches is trendy. Do note that the watches are NOT sculpted onto the arms and they do come off when you swap the hands out. So be careful not to lose them.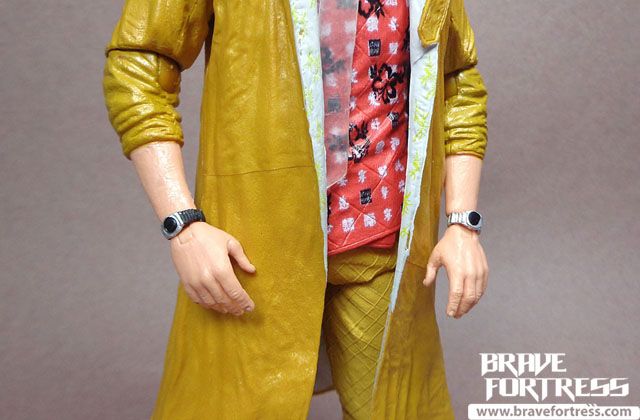 Doc comes with an alternate "shades off" head.

He also comes with a "happy" face. Good ol' Doc.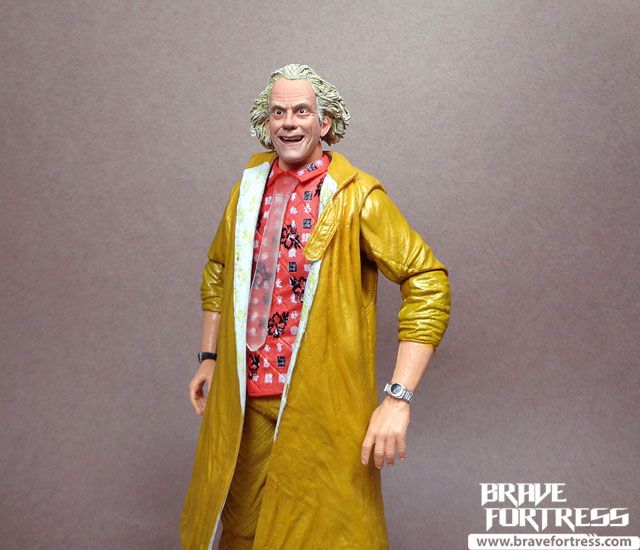 The set comes with the futuristic binoculars that appeared in the movie.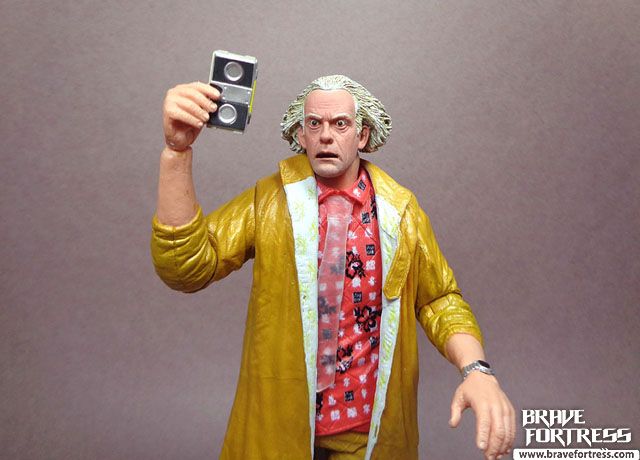 Just like in the movie, Doc comes with a case of "emergency cash" from different time eras.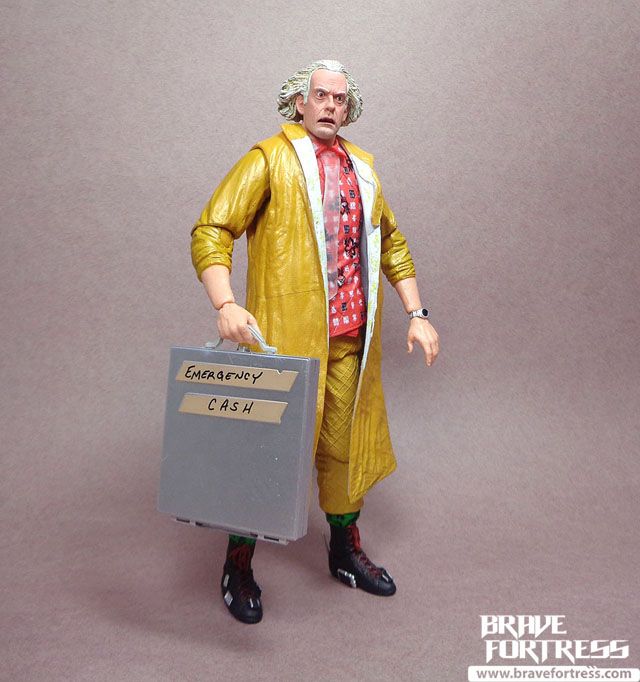 The case opens up to reveal Dollars from various ages. They're not really removable, they're actually printed plastic bricks and not printed paper. Still, it's so cool that NECA went and did this.

Lastly, Doc comes with the newspaper foretelling the fate of Marty's son.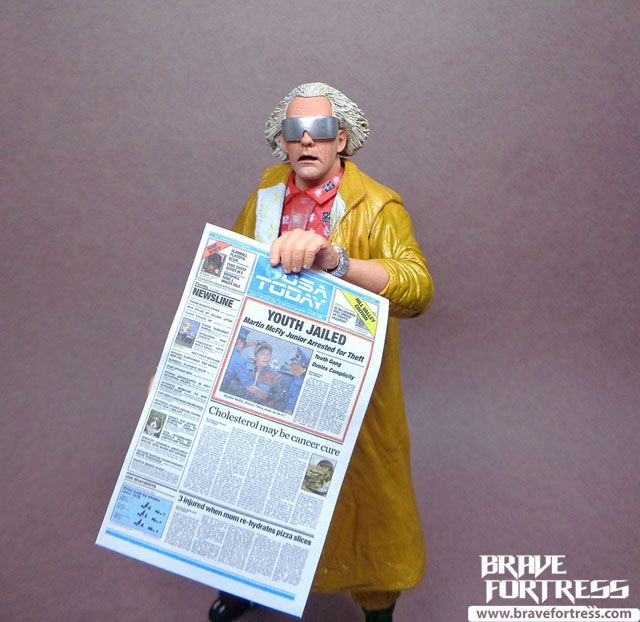 Doc and Marty. Not the best figures to match up for these two, But I missed out on the 1955 Doc figure locally. Maybe I'll try to grab one from Ebay later on.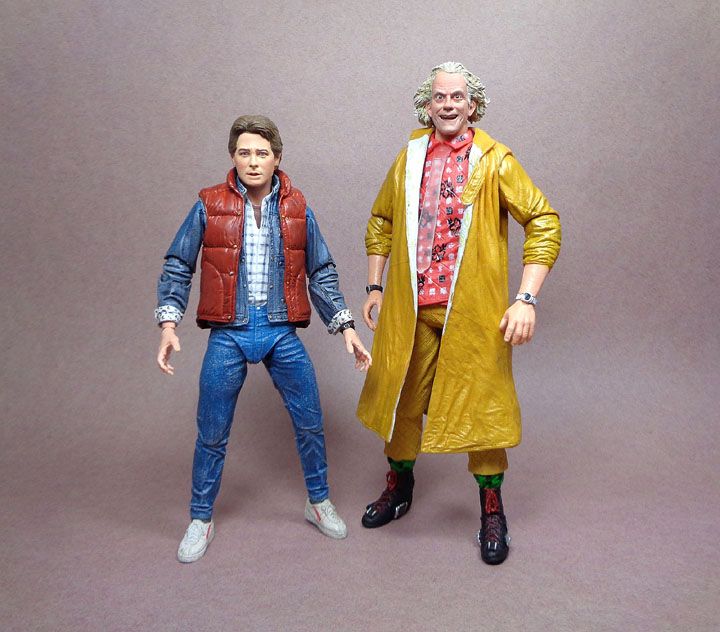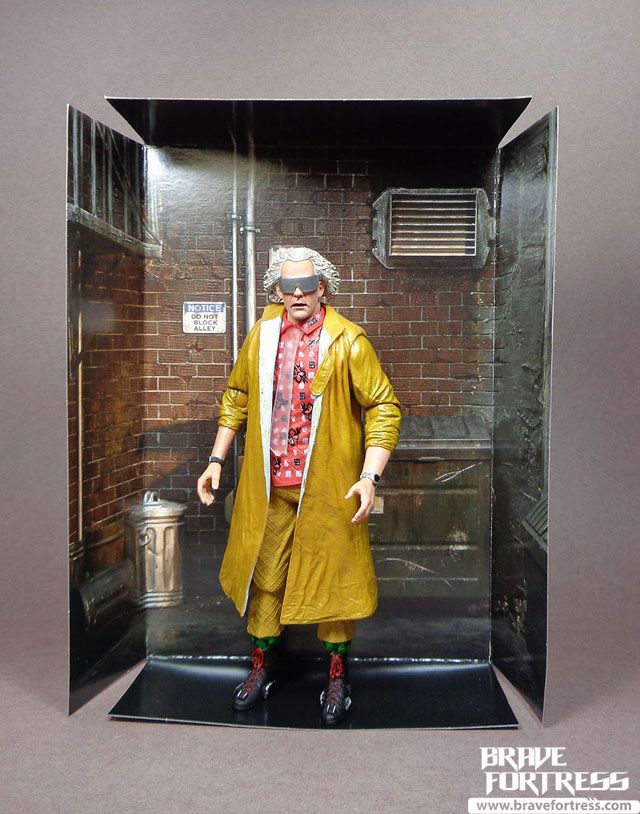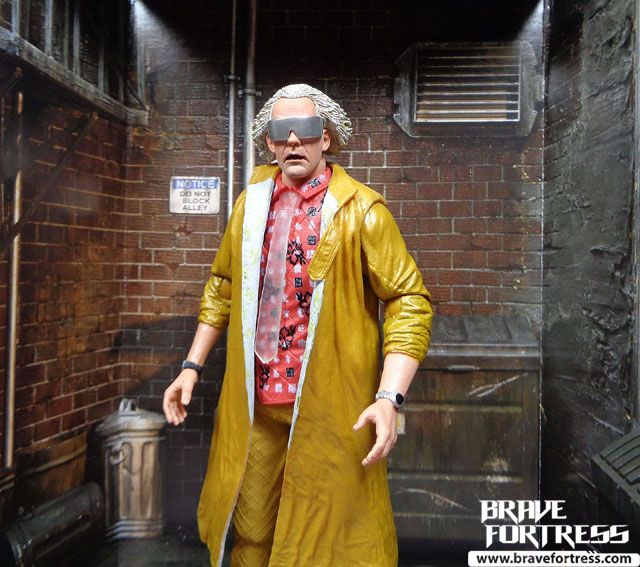 "Roads? Where we're going, we don't need roads."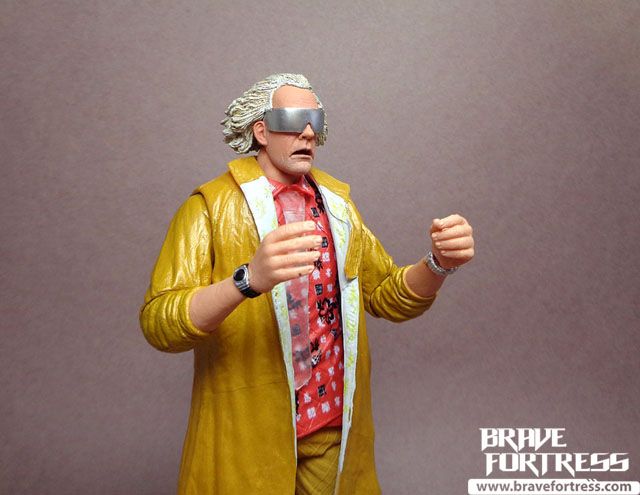 Gold