NECA Back to the Future Ultimate Marty McFly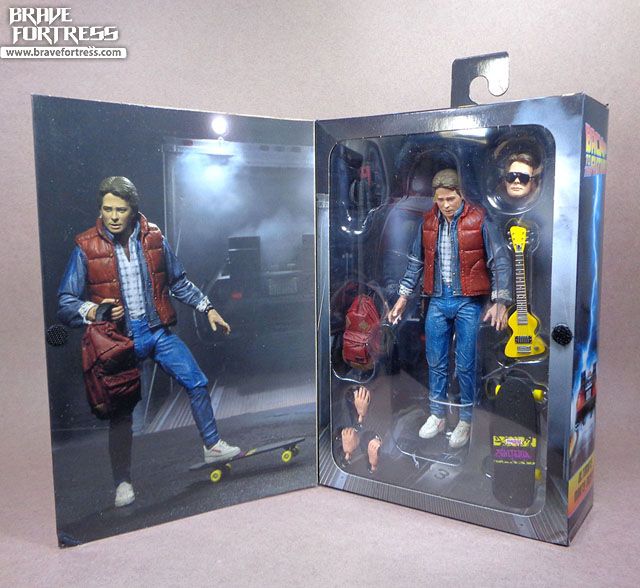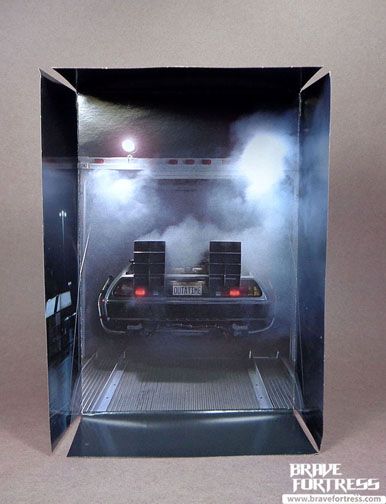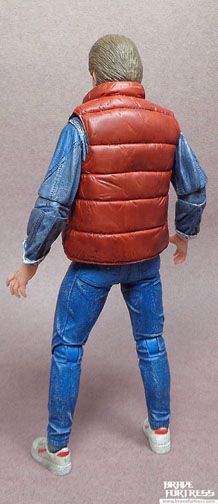 Marty McFly is accidentally transported back into 30 years in the past by an experimental time machine, he tries to undo the damage done to his family while trying to find a way back to the present.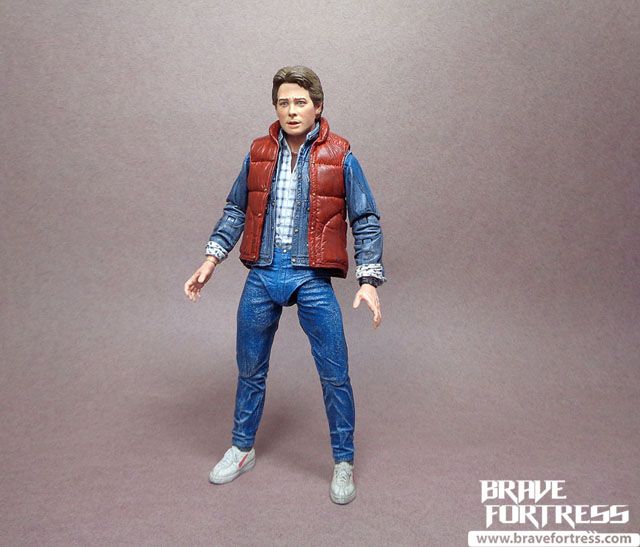 Marty stands roughly 6.5 inches tall.

While the likeness for actor Michael J. Fox is passable, I do wish NECA included a smirking head for him, instead of always having his mouth opened like this.

NECA really did these bodies right, Marty's inner shirt is actually rubber and there's actually an ab crunch joint behind there.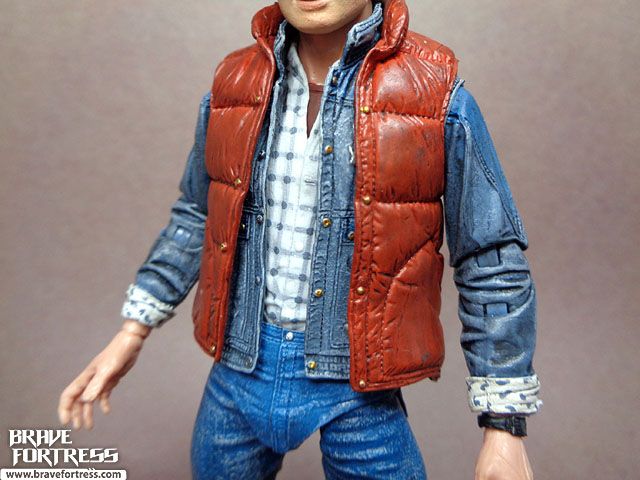 The thick top of his jacket tends to get in the way of his head looking up though.

Lol… Casio digital watch? Gosh I miss the 80s.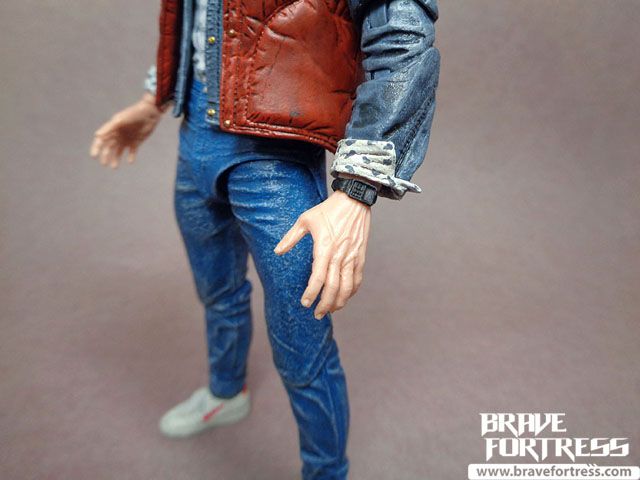 Marty's backpack can only be slinged onto his right shoulder. It won't work with the left shoulder.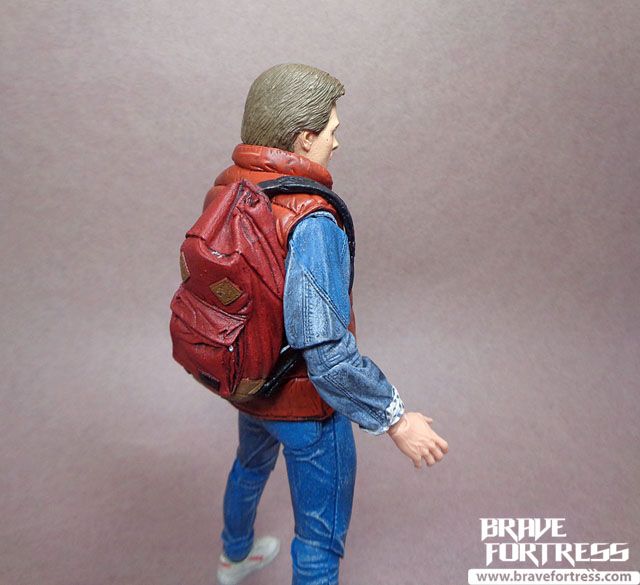 Marty's skateboard.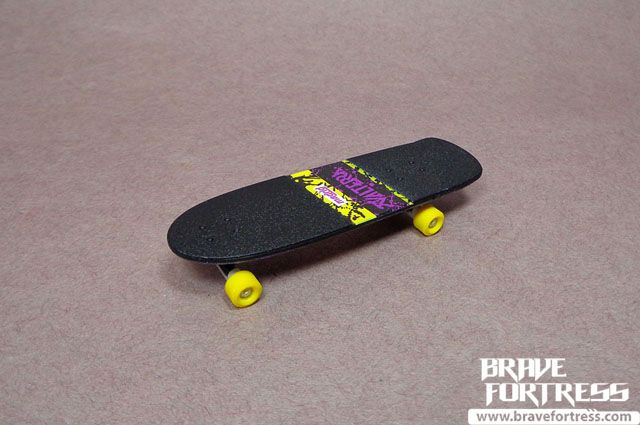 Lots of cool tampo details on it.

Since the board doesn't come with any pegs for the figure, it is a bit difficult to get him to stand on it.

Marty also comes with a camcorder, that he used in the first movie.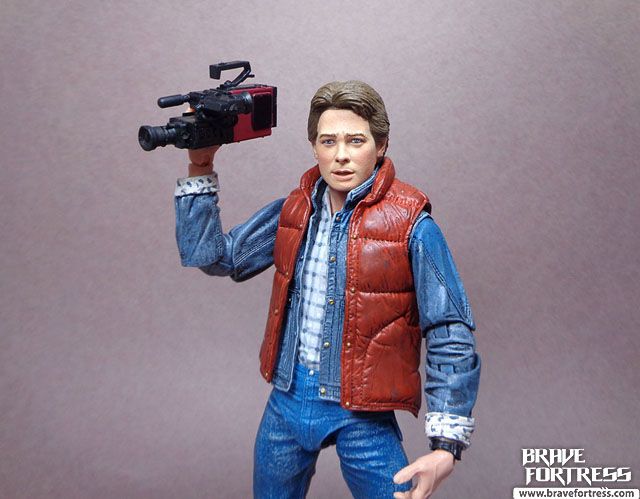 Getting the camcorder into his hand is difficult, I ended upbreaking the end of the strap on mine trying to get his hand to hold it. Sigh…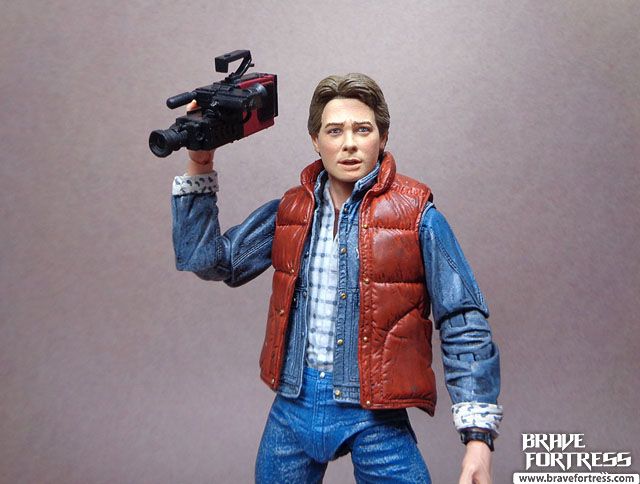 Lastly, Marty comes with an alternate "shades" head and guitar set from the opening act of the movie.

The set also comes with an alternate "pick holding" hand for playing his guitar.

Overall, not bad but needs a better head. I like the cool details on the figure and it captures the look of the character perfectly. But the head sculpt really feels wrong and NECA has yet to give folks a proper smiling or smirking head to make a solid Marty McFly Figure. I hope NECA still has the license to do it.
"Rock and Roll"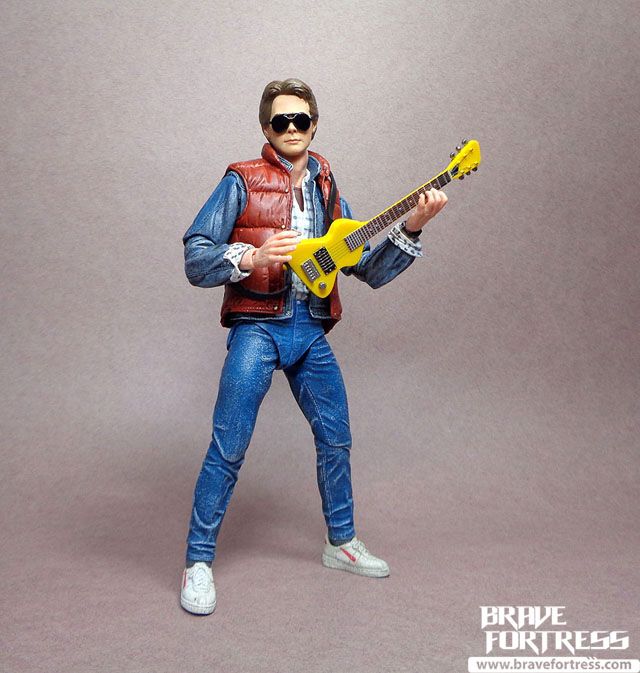 Gold