NECA Castlevania Series
Simon Belmont (originally "Simon Belmodo" in the Japanese version)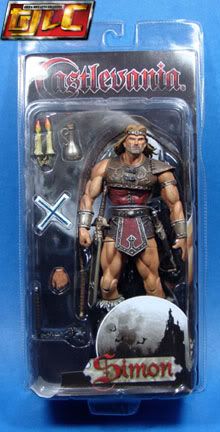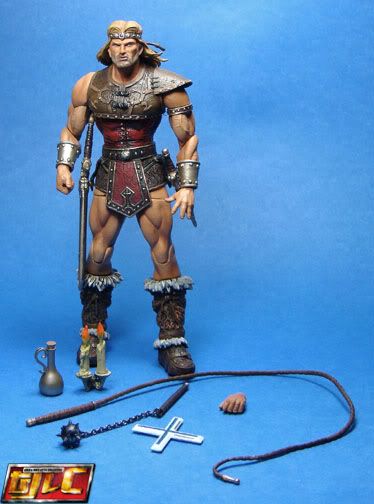 Very nice sculpting detail and there's a hidden mid torso joint in there as well.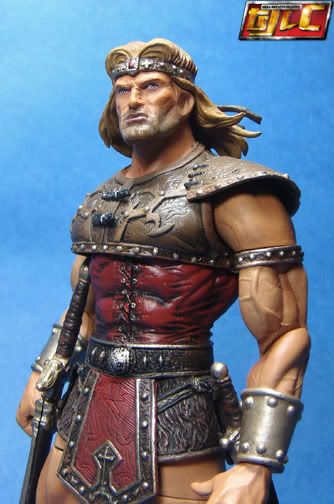 Comes with the following gear (very cool of NECA to include the "Morning Star" Flail).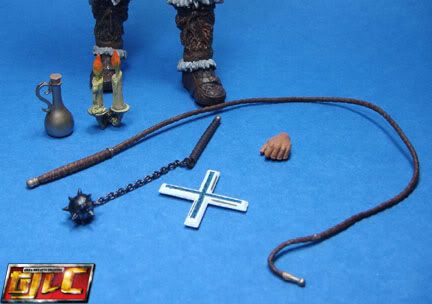 Tools of the Vampire hunting trade (some accessories come from Alucard). I passed on Succubus, I didn't really like her that much and Simon's Axe weapon wasn't worth paying the for her either.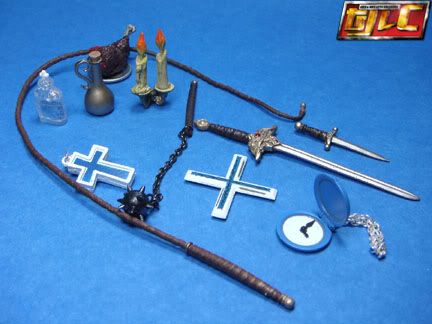 Of course the mainstay weapon is still the "Vampire Killer" Belmont family whip.
That's quite a chin on Belmont!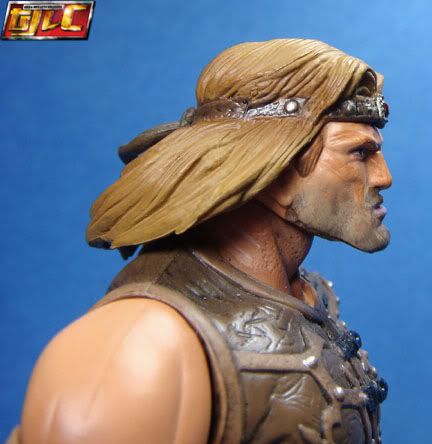 Gold