NECA Christopher Reeve Superman (With Man of Steel DVD)
The Man of Steel DVD (packed separately from the figure)

I dunno, personally I think it would've been better to pack it with Superman 1 or 2.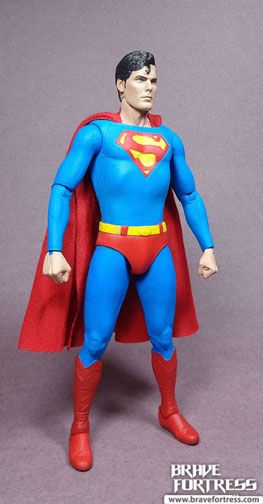 The likeness of Christopher Reeve is scary.

The body actually has a mid-torso crunch, it's hidden underneath the body suit.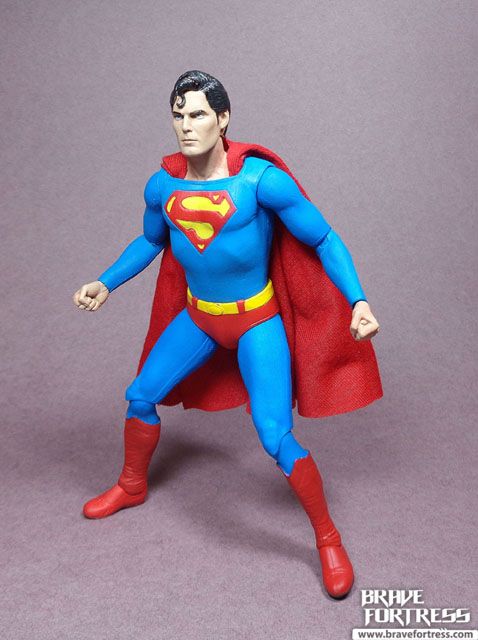 Up, up and away!

I've always wanted a Christopher Reeve Superman that had a cloth cape. I thought about getting the Hot Toys figure but I can't appreciate the scale, so I held out for someone to make a 6″ version. It took around 30 years but we finally got one!!

I didn't like BVS that much. I think if these two got together back in the 80's it would've made a much better film. Simplistic by today's standards, maybe but still better overall… at least I think so.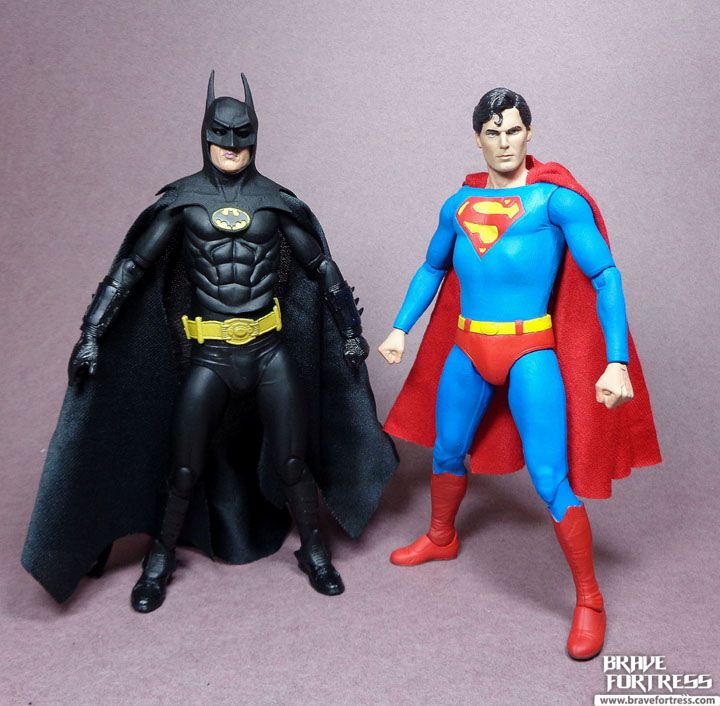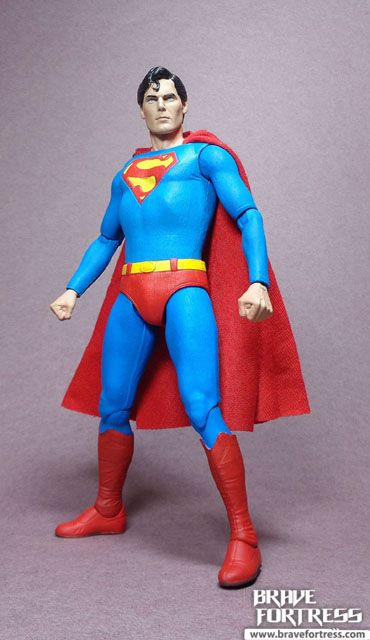 Gold