NECA Classic Teenage Mutant Ninja Turtles April and Foot Soldier (Bashed)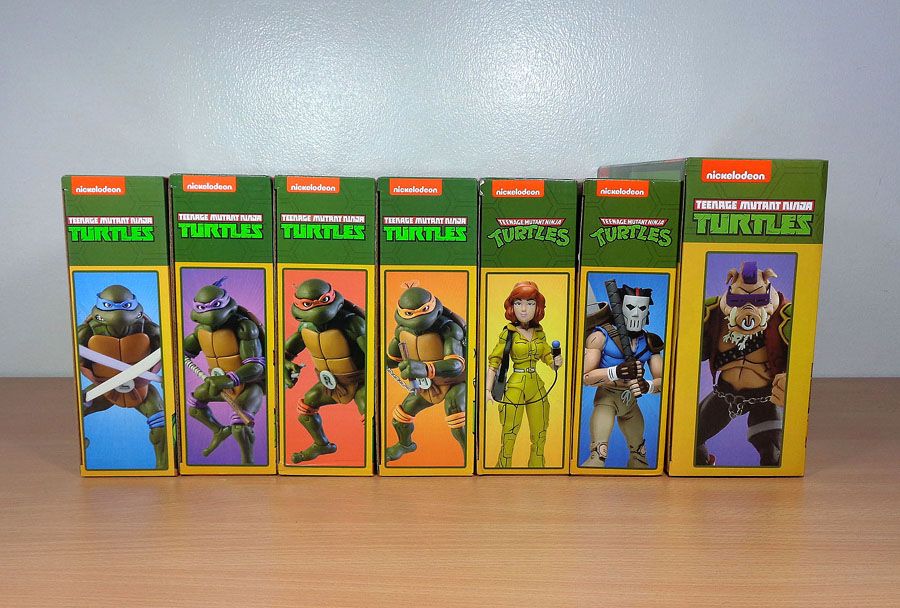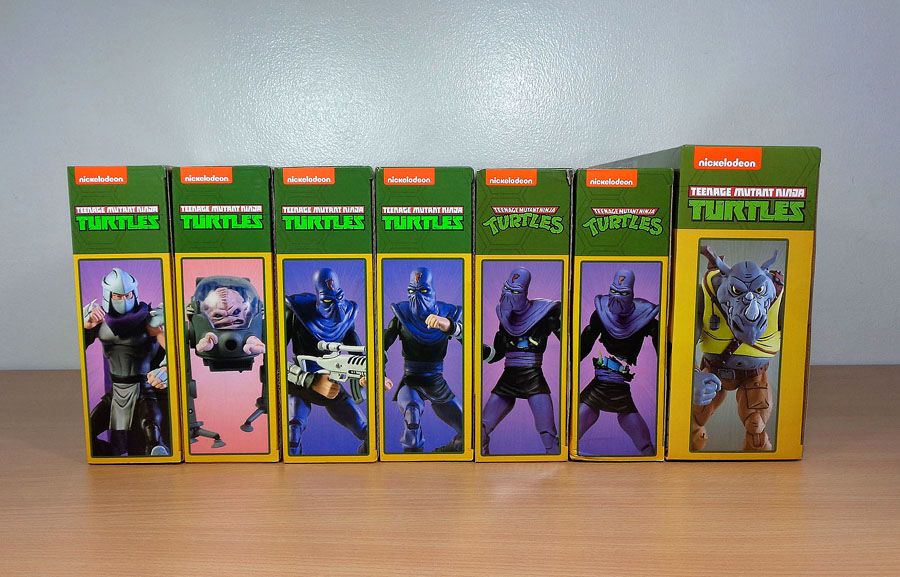 April O'Neal

The turtles' first human friend and trusted confidant. April is also sometimes the turtles' den mother, often helping Splinter pick up after the teenagers or supporting them when they're down.

April stands roughly 6 inches in height.

She comes with her Turtlecom compact. It's really cool to discover that it can open up.

She comes with some accessories, like the Maltese Hamster (from Season 3, it was supposed to have a secret formula inside which could power up the Technodrome) and the Pizza Monster (from Season 2, The Case of the Killer Pizzas, a spoof of the Xenomorphs from the Aliens saga, exposing the monsters to water makes them grow into huge beasts).

The set also comes with two different throwing stars for some reason.

April comes with her recording gear.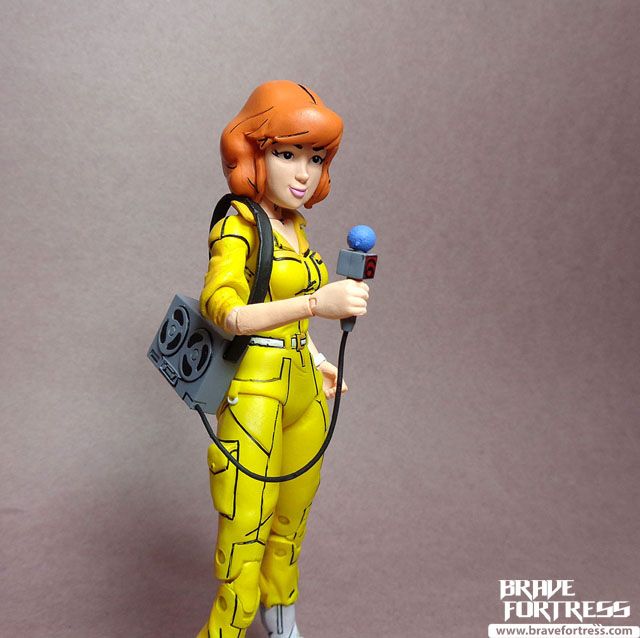 She also comes with a camcorder and a microphone.

April isn't too shabby, but I do wish NECA went with her look from Season 1 of the show, which had a sharper "Anime" look to her design. Still, it's loads better than anything Playmates ever cranked out for an April figure.

Turtles and allies (still waiting for Splinter to pop into the line).

Foot Soldier (bashed)

A retool of the previous Foot Soldiers that came with the turtles, this time, it features a battle damaged torso.

Oddly, the battle damaged versions come with a slightly lighter skin tone for their hands (left) compared to the originals (right).

The Foot Soldier also comes with a communicator with Bebop's face in the viewer.

For weapons, the Foot Soldier comes with a previously released rifle.

Plus a new weapon, I'm not sure if this came out in the cartoons, but I do remember it appearing in the TMNT arcade games (I think).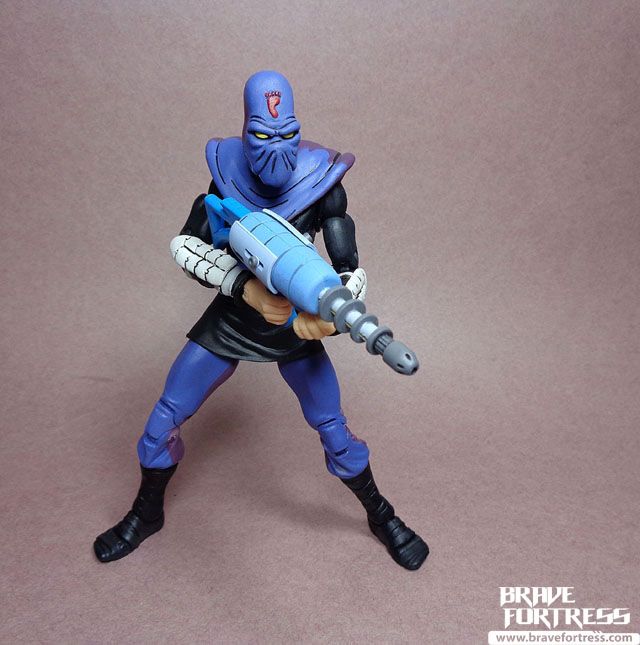 You can actually position the arm or the rifle to cover up the battle damage and place this guy as a regular "undamaged" figure for army building purposes.

The evil Shredder attacks!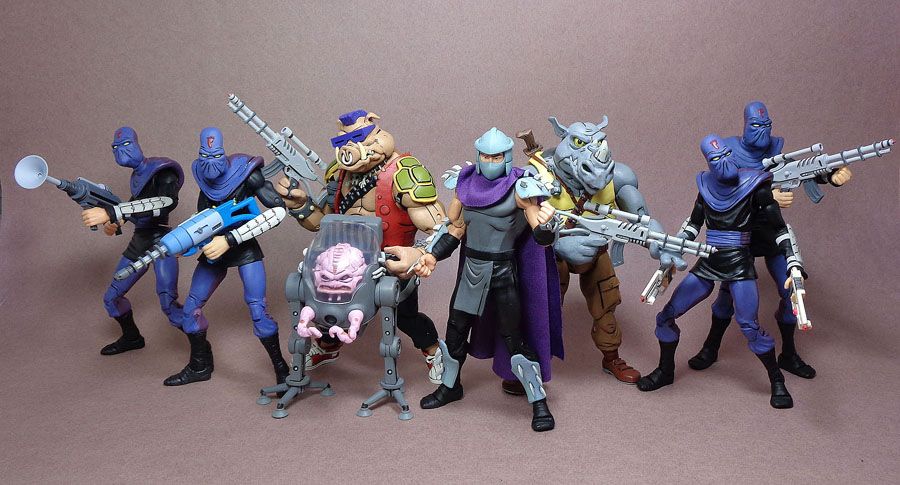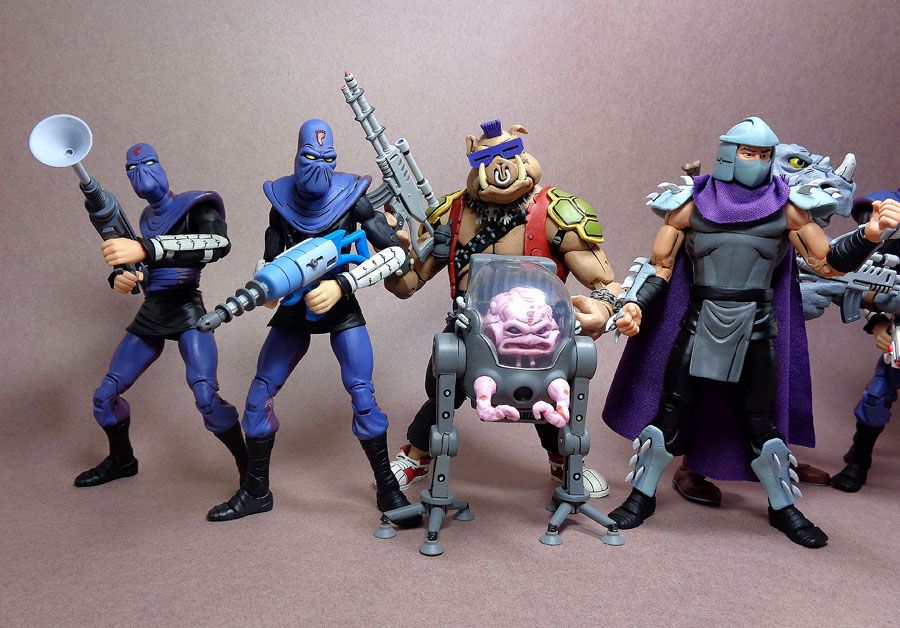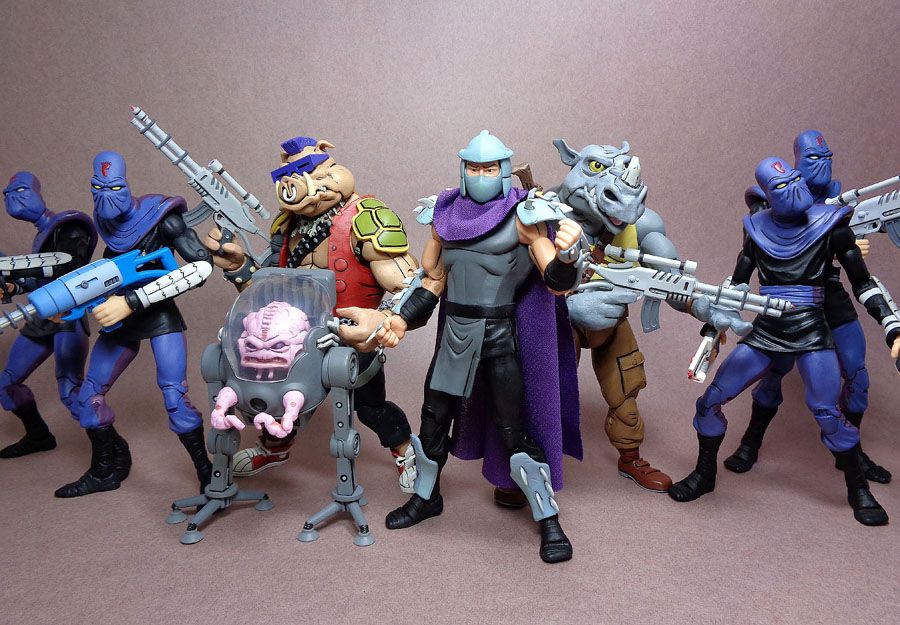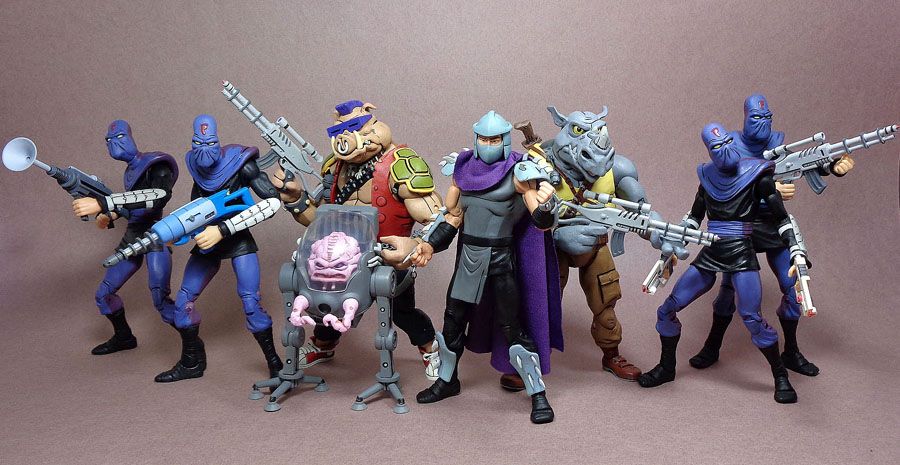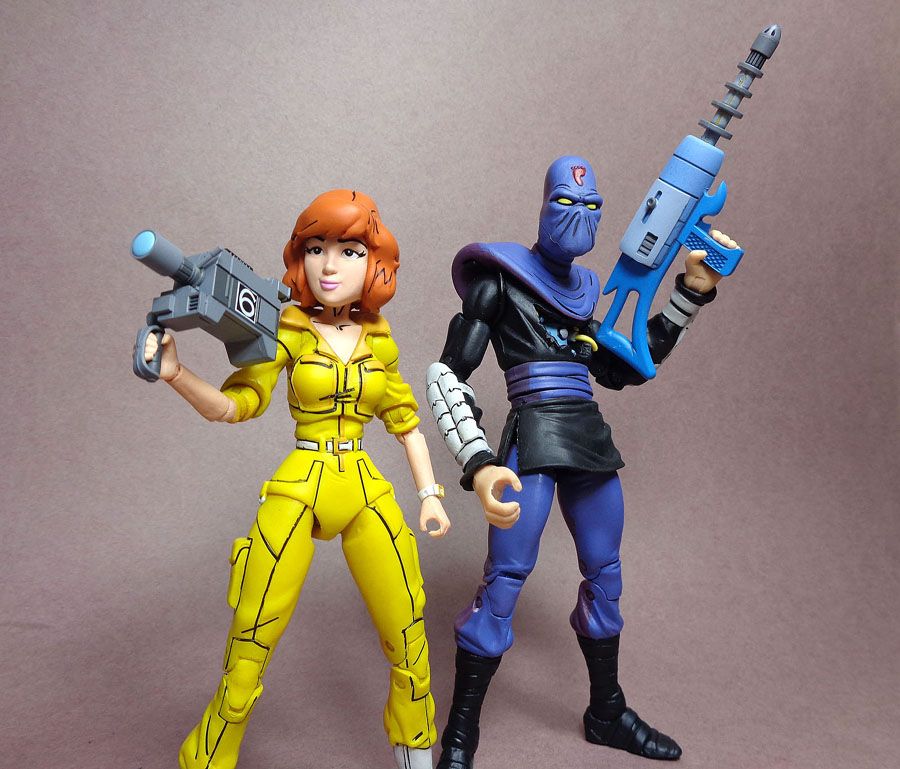 Gold