NECA Classic Teenage Mutant Ninja Turtles Leonardo vs. Shredder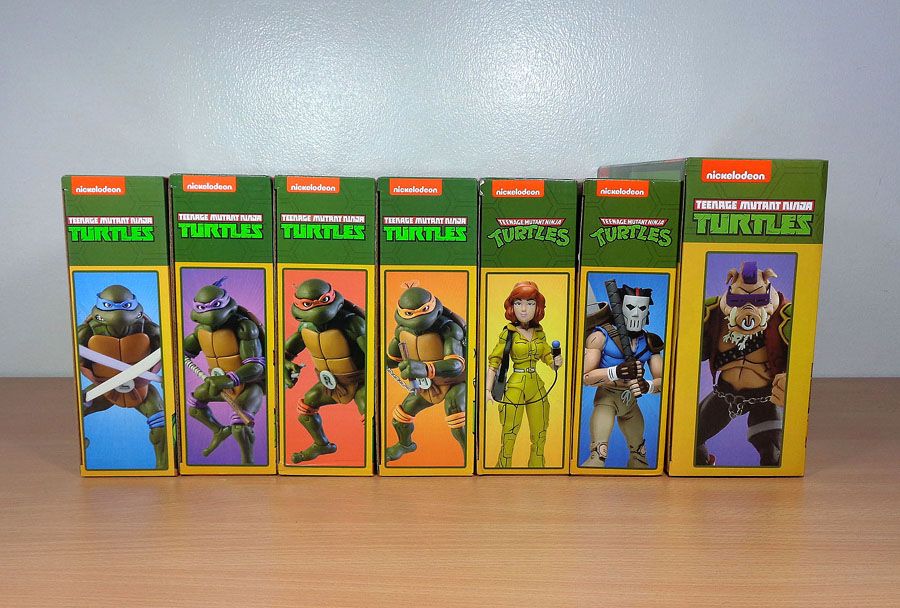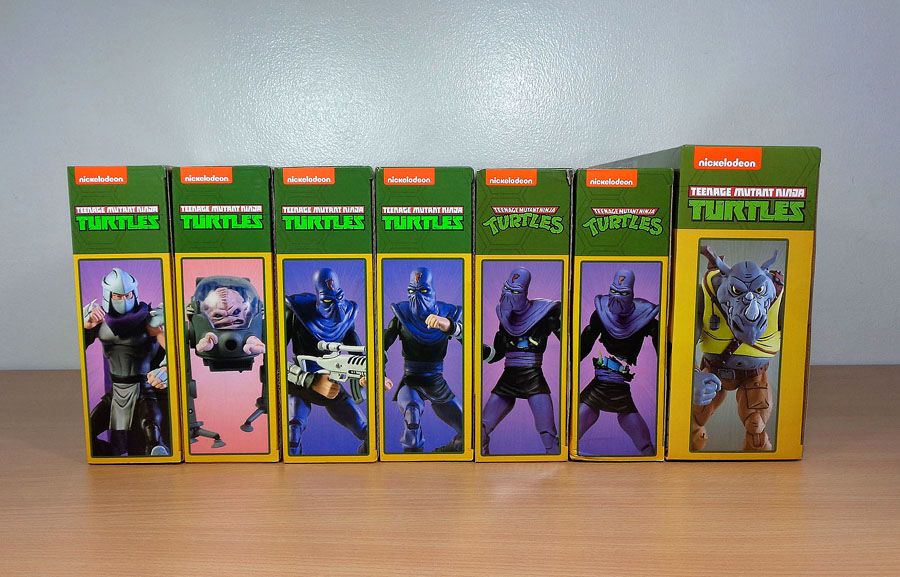 Shredder comes with a Silica gel packet. I guess it must be for his cloth cape.

Leo stands roughly 5.5 inches, while Shredder stands at 6.5 inches tall.

Leonardo

The Katana blade-swinging fearless leader of the team. Leo is the bravest and most focused among the brothers.

The figure is actually painted in two tones for some reason.

While the figure does come with two knee joints, I really wish they gave him a proper ankle rocker joint, as is, the ankle is a bit limited in articulation.

It's impressive that the figure can hold a balanced kick pose.

Leo's Katana blades can be sheathed in the holders on his back.

Leo comes with a "closed" Turtlecom (Turtle Communicator), getting the piece into his hand was a real challenge, as the space in his "kung-fu grip" was really, really narrow.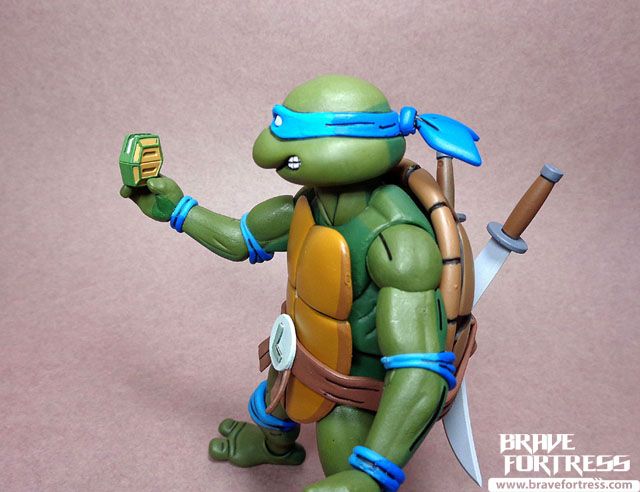 The Turtlecom can be fastened to the gap on his belt.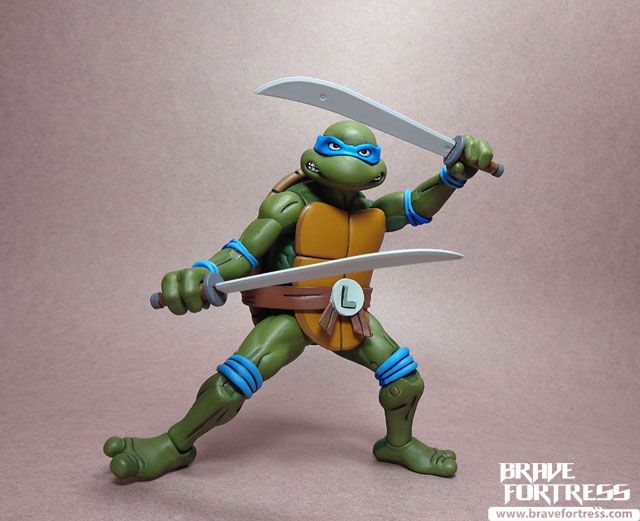 Heroes in a half shell!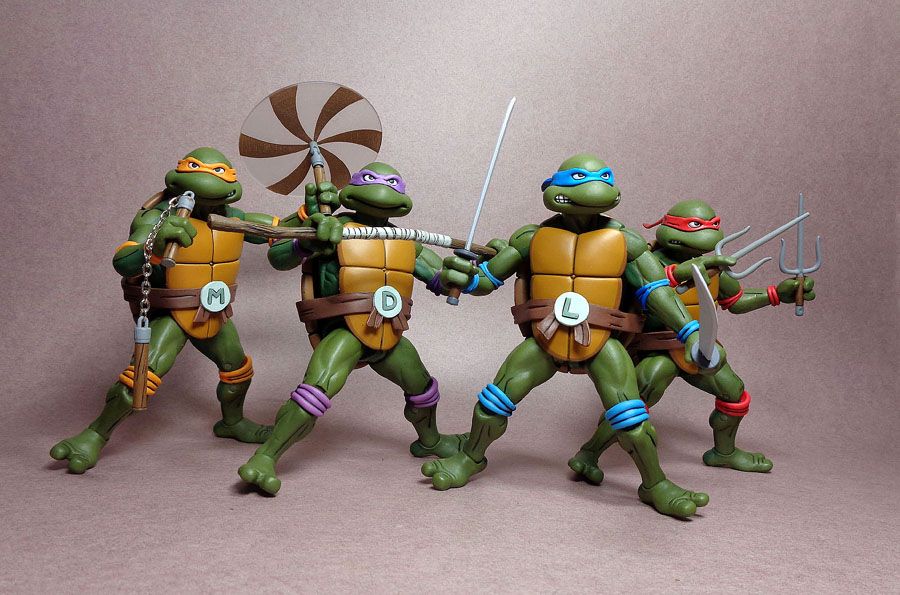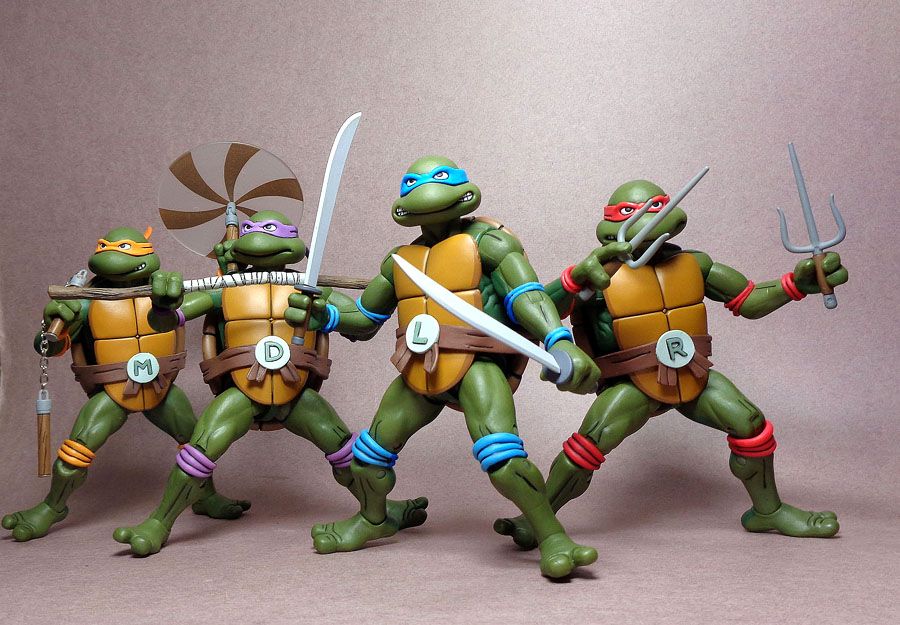 Turtles and allies (still waiting for Splinter to pop into the line).

Shredder

One of the most iconic villains from cartoons from the 1980s, Shredder finally gets a show-accurate representation after 30+ years.

Scale seems proper enough. The turtles are supposed to be roughly four feet in height in the cartoons.

Sigh… my Shredder came with a warped left knee, hopefully, this can be fixed with the "heat and reset" trick using a hair dryer.

He does have toe articulation, too bad the turtles don't….

I loved being able to imitate Shredder's voice back when I was a kid, it was one of my favorite impersonations around the house.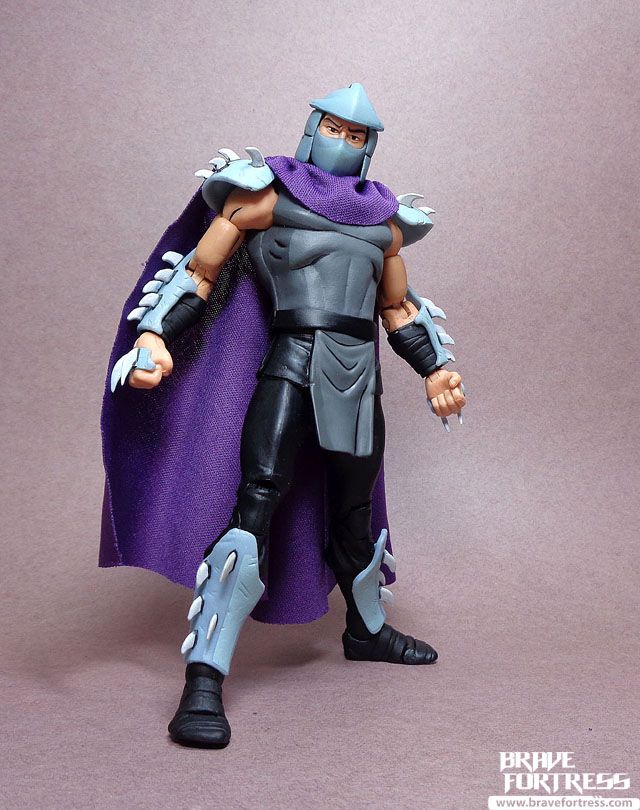 He comes with a canister of mutagen.

For weapons, he comes with his own Katana blade.

Lastly, he comes with a communicator with Krang's face.

Face-off!

The evil Shredder attacks!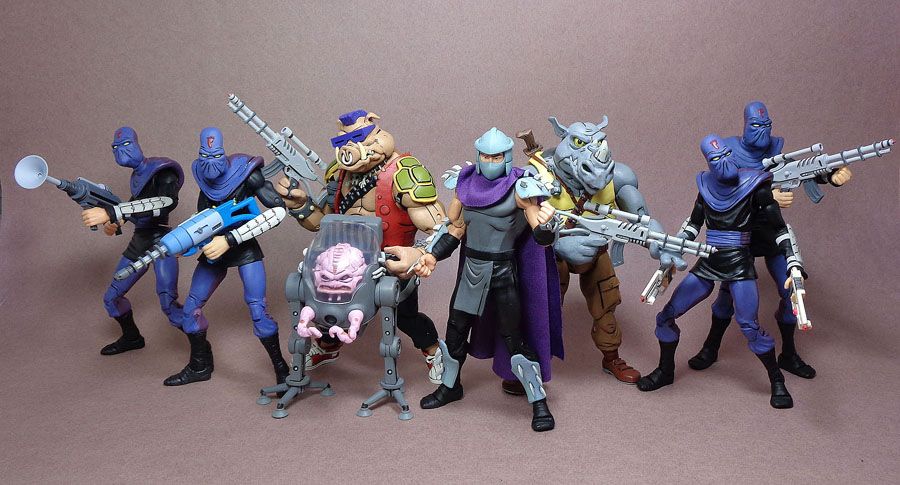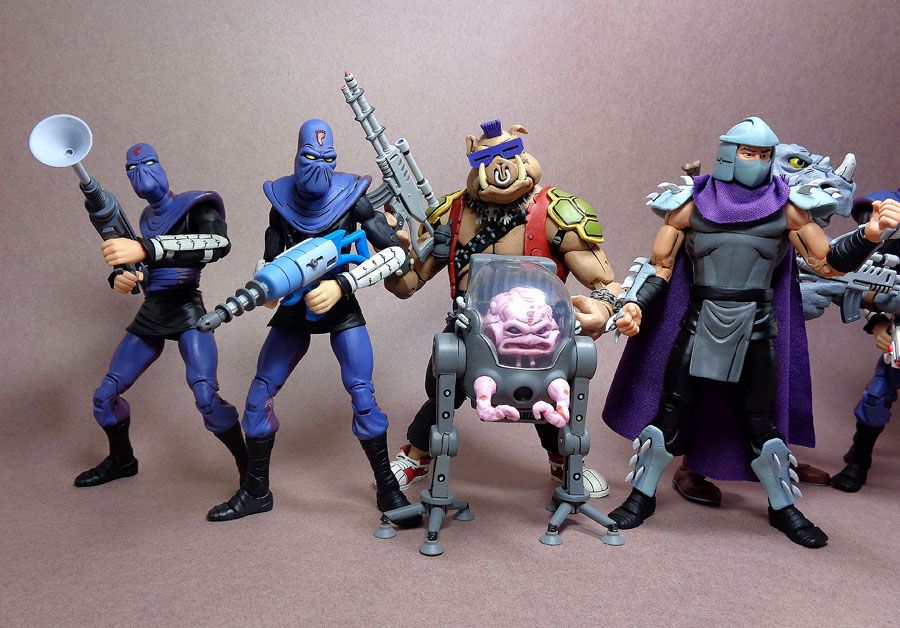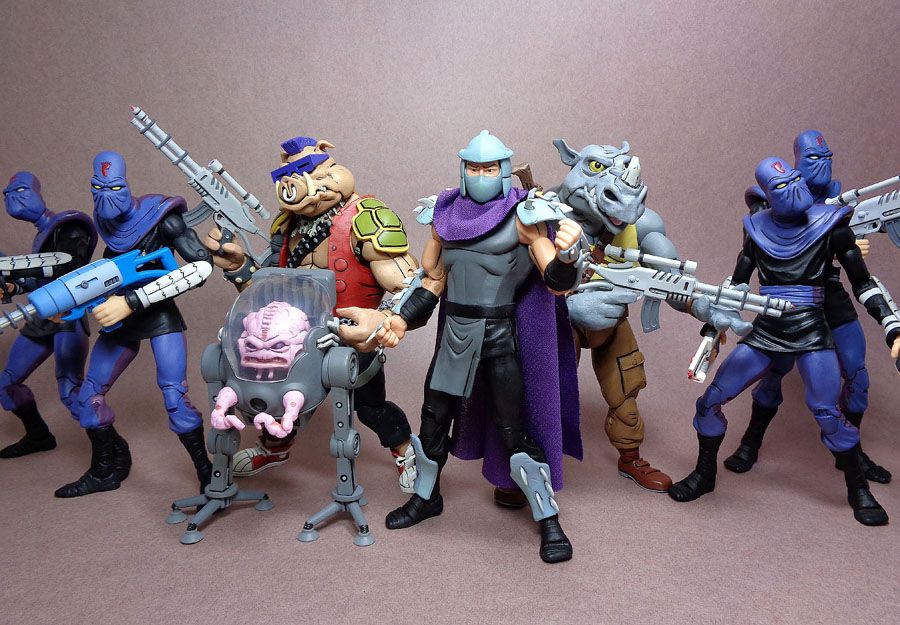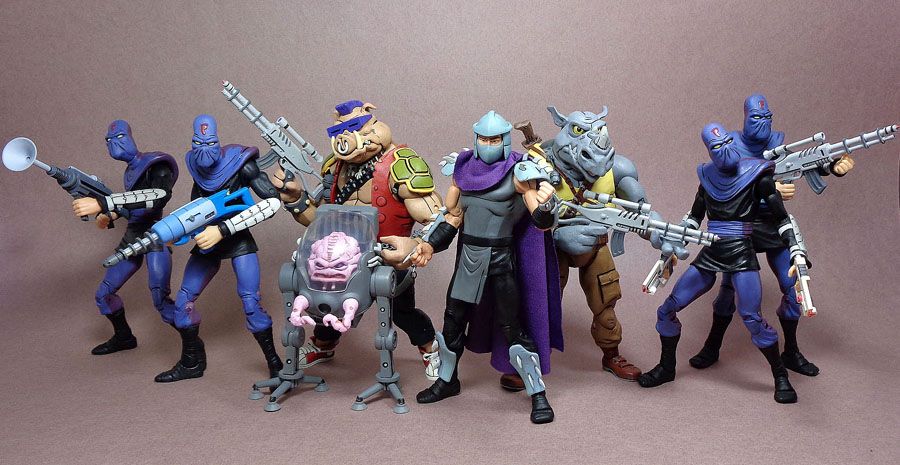 You can actually pose them in the packaging tray, but it's a bit too blurry and dull to stand out.

Gold