NECA TMNT The Last Ronin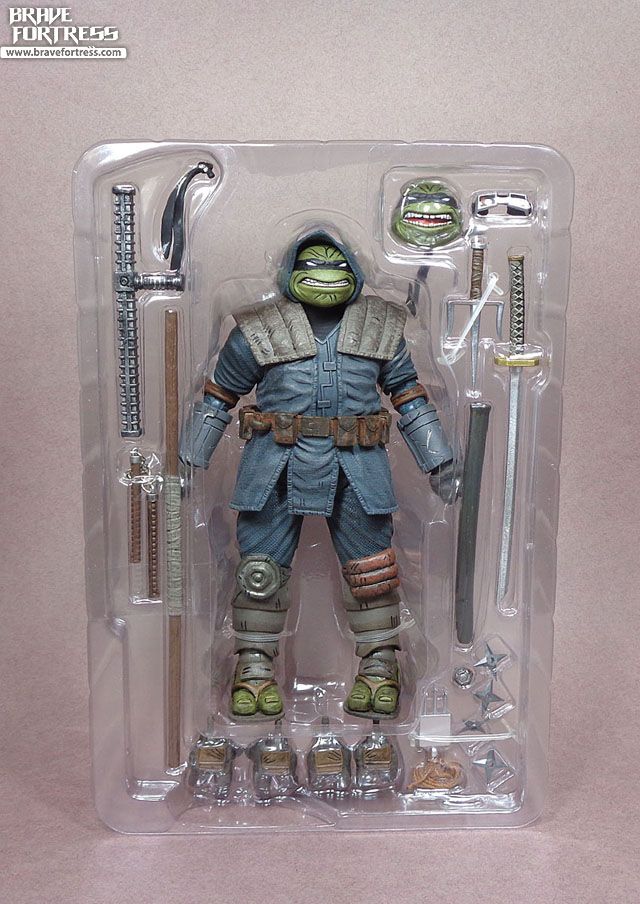 No fancy backdrops this time around?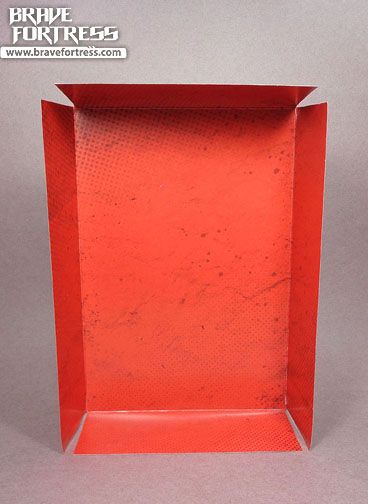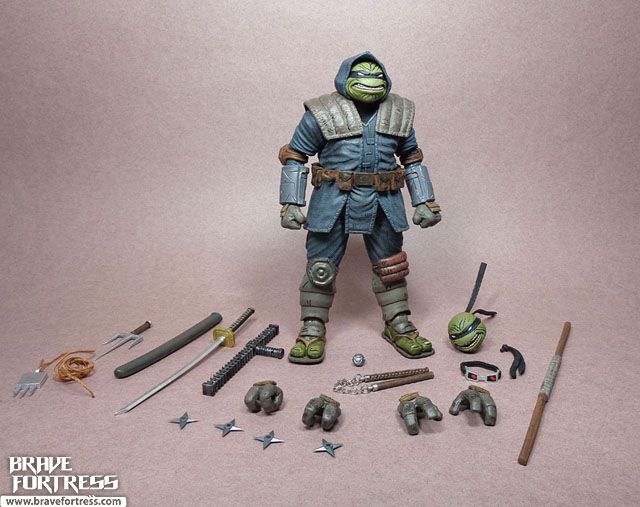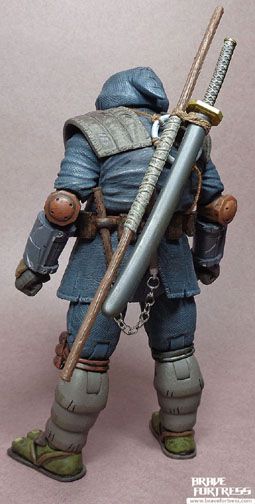 Set in a possible future timeline, where the Teenage Mutant Ninja Turtles have finally defeated Shredder (Oroku Saki), but were then killed one by one by the new Foot Clan under the leadership of Shredder's son (Oroku Hirohito). Only one last turtle remains. He begins his quest for revenge and to save New York city from the grip of the new Shredder.

Originally only a draft made back in the 80s by the original series' creators, Kevin Eastman and Peter Laird, telling the tale of a possible dark future end for the Turtles. It would be decades later that Eastman would revisit the story and update it for a 2020s release.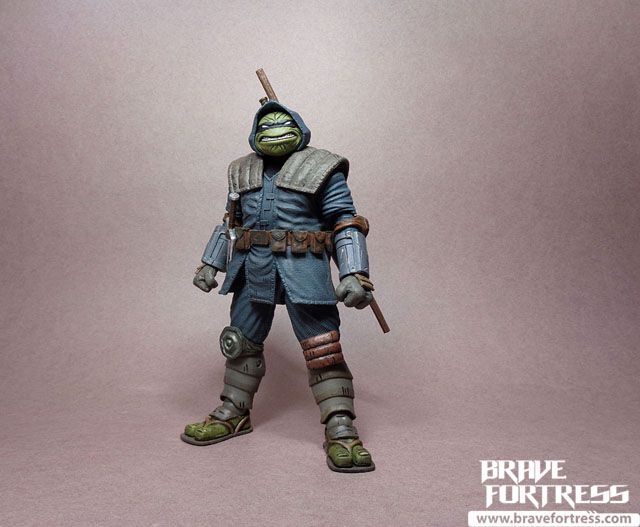 The Last Ronin stands roughly 6.75 inches tall.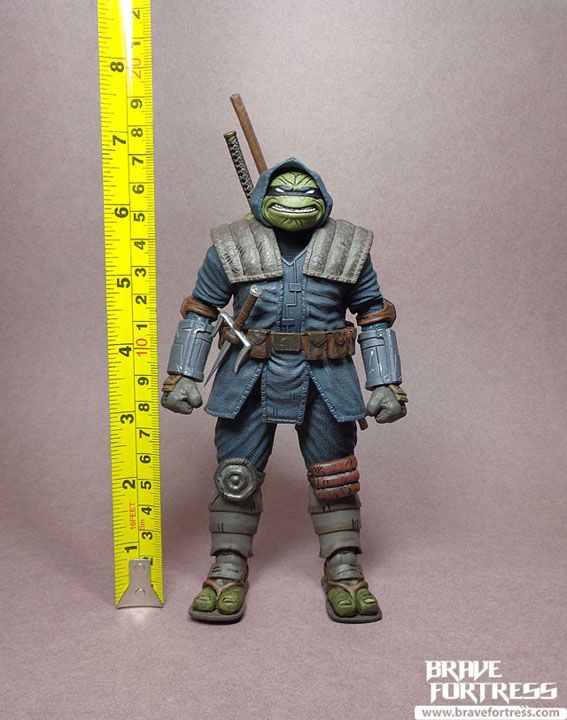 Ronin carries the weapons of all four brothers, as remembrance of what he's lost.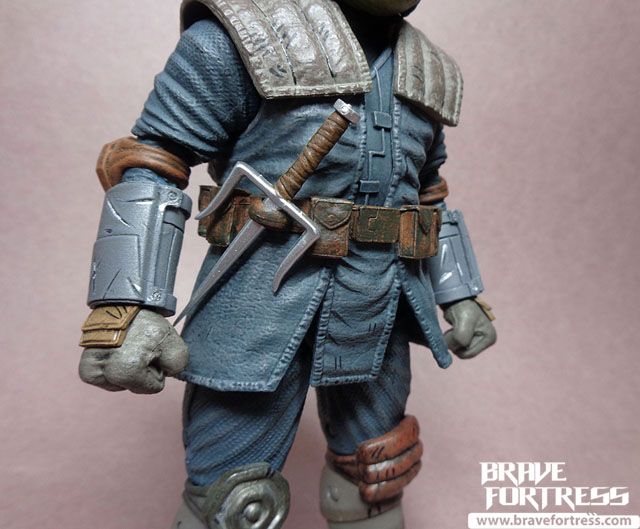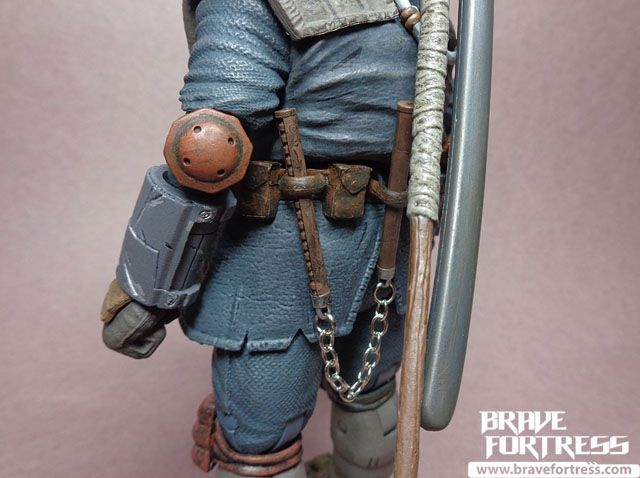 Leo's sword hilt tends to scrape against Don's bo staff. Be mindful of this.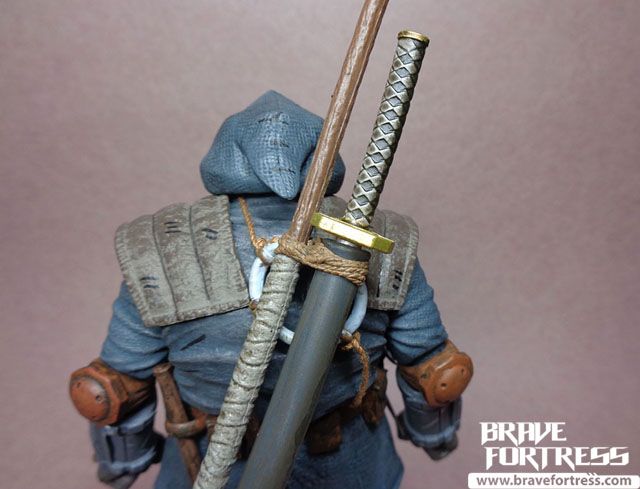 Aside from the four main weapons, he also carries a big tonfa into battle.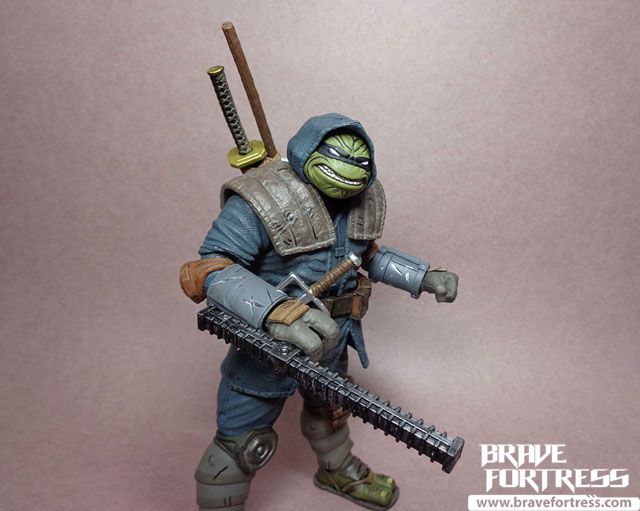 While the figure is very cool to look at, the outfit's design does impede the articulation a bit.

I love the sculpt and details on this figure!!!! It's crazy!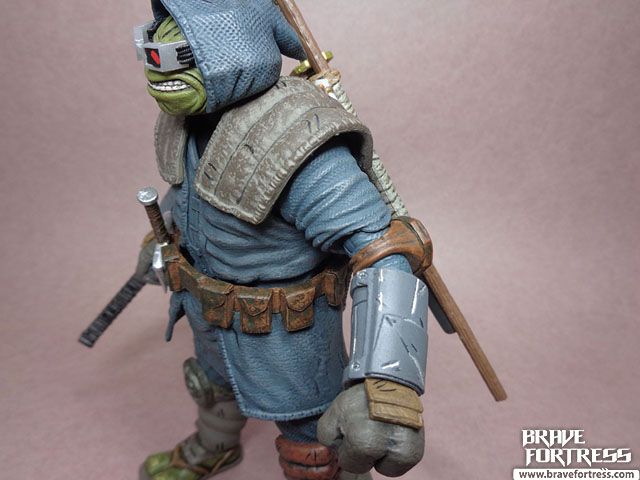 His hood can be removed.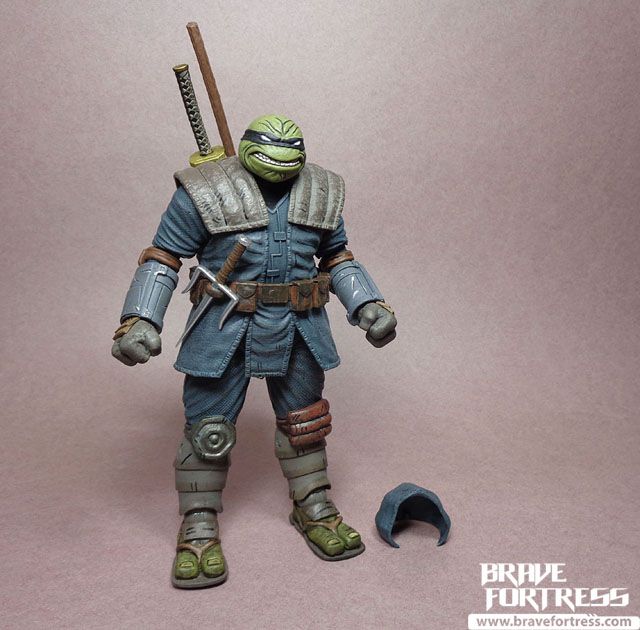 Optional goggles included. They're a bit tricky to put on though, thanks to the garter having no real point to anchor onto.

Groovy!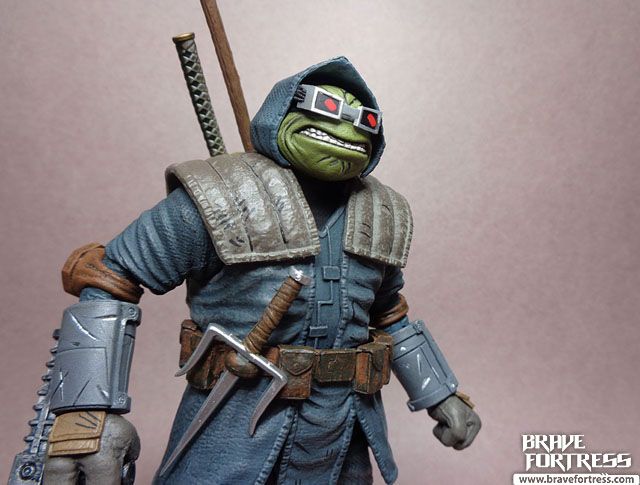 Ready to rock!!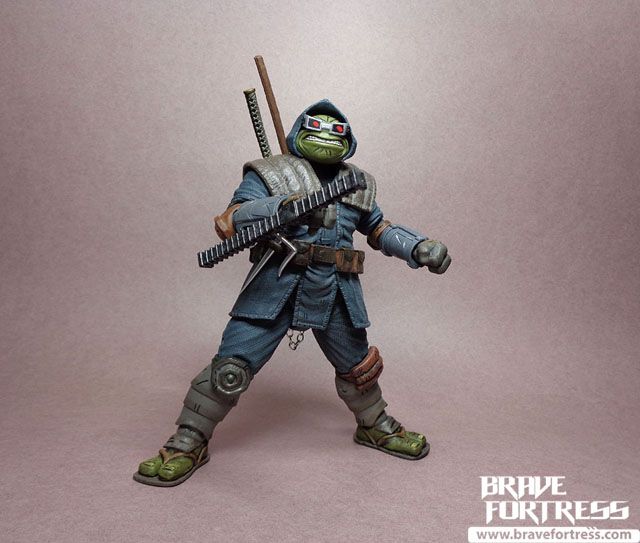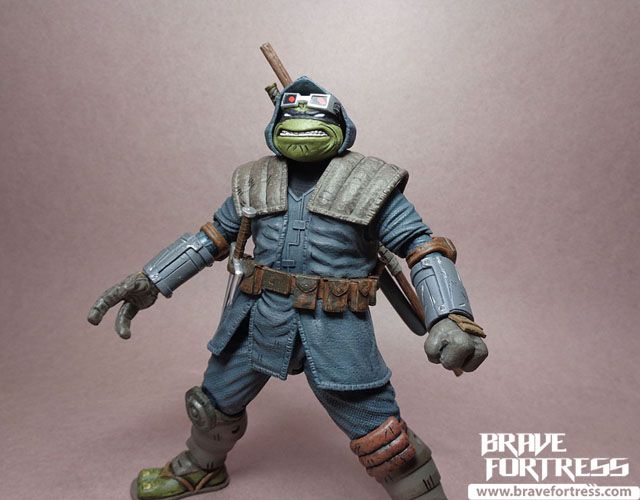 Of course, no self-respecting Ninja runs around without smoke bombs for a quick escape.

… or shuriken. This figure comes with 4 shuriken pieces.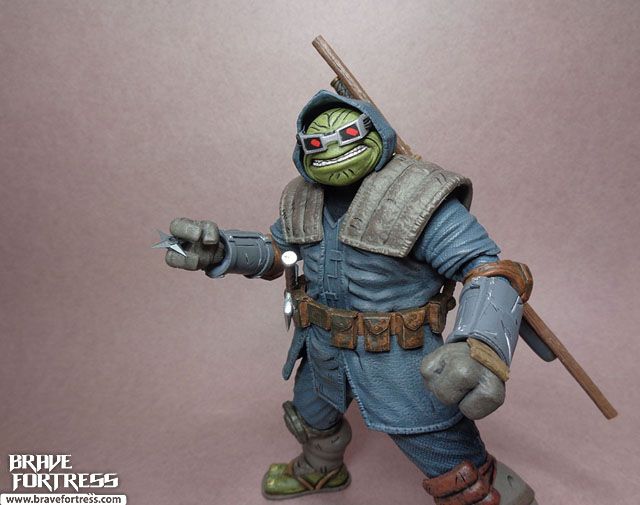 Since Ninjas need a way to get to rooftops, our hero comes with a grappling hook and rope accessory, too!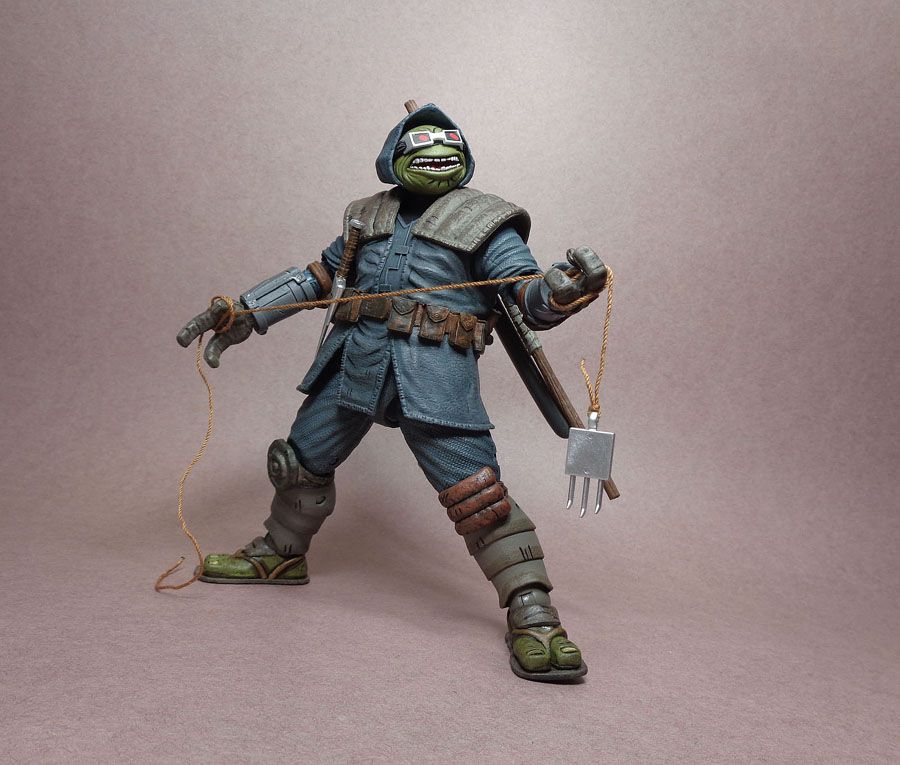 Lastly, the set comes with an alternate "open mouth" head.

It also features an alternate bandana end for when there's no wind (lol). Man… NECA thought of everything for this set!!

Going back to the main weapons, in the comics, the Last Ronin can use each of the four brothers' weapons, adding to the initial mystery of who he really is.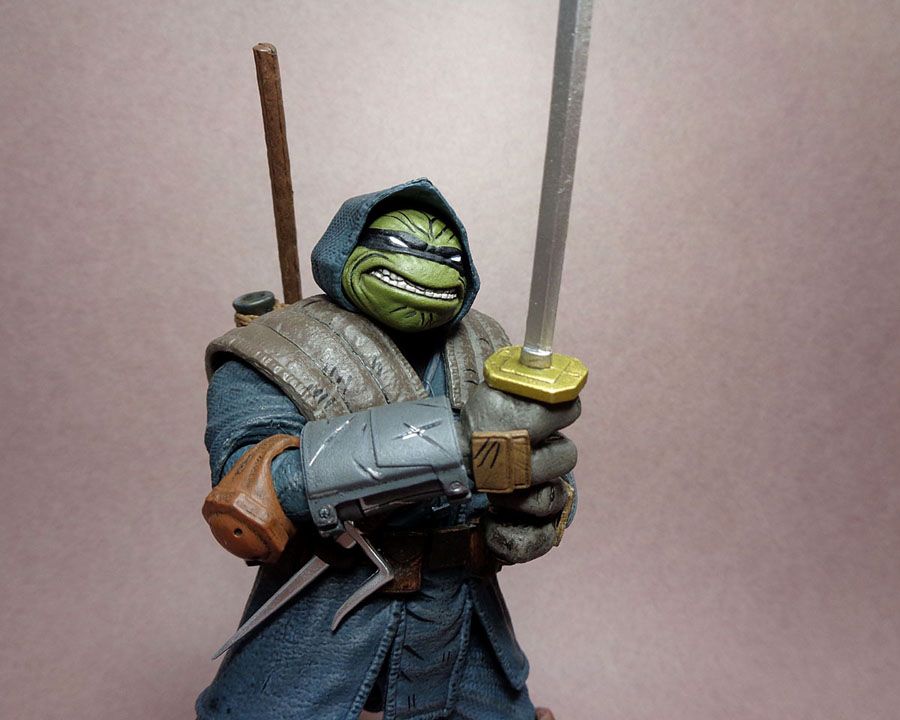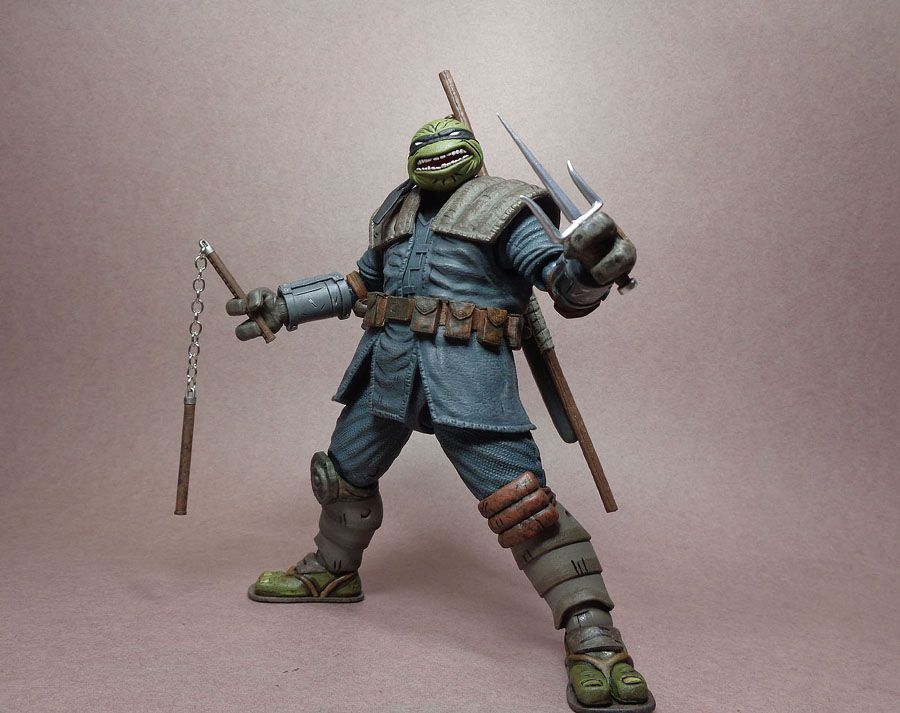 Be careful with Raph's sai, it's ridiculously pointy, I jabbed myself a few times while posing the figure with the sai sheathed in the belt.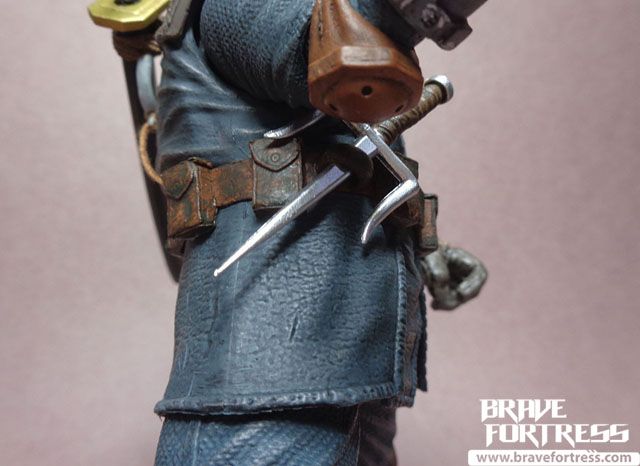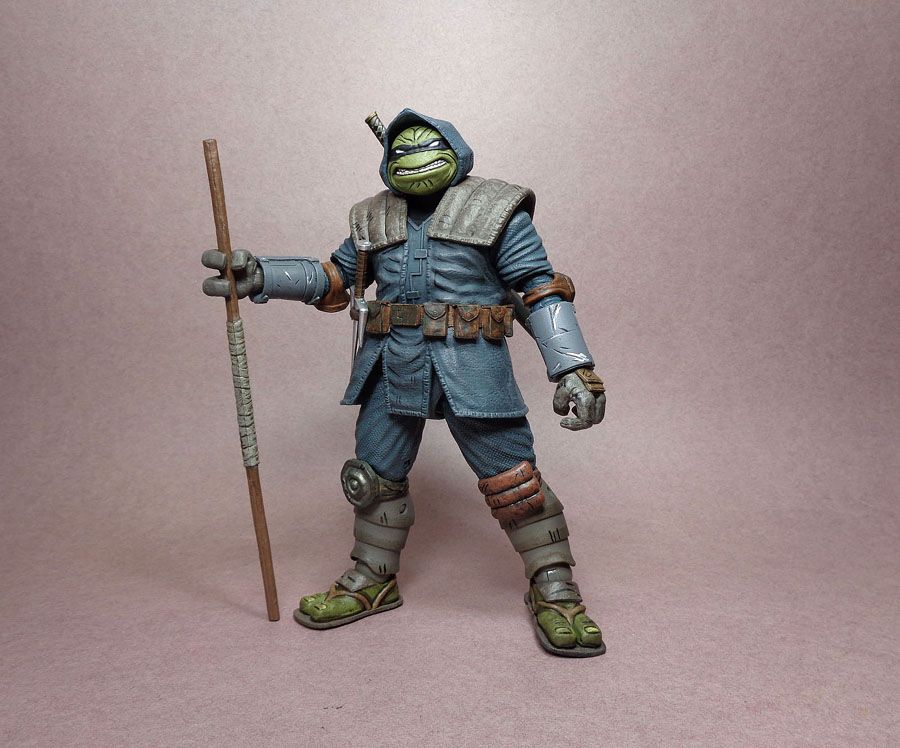 Real chain links on the nunchucks. Nice!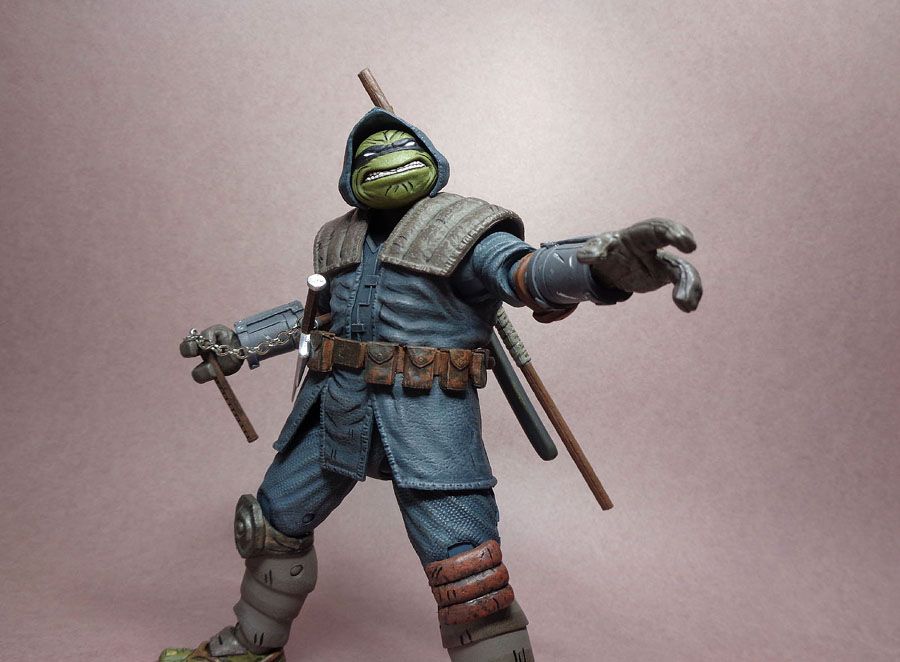 I won't spoil the identity of the surviving turtle here, but if you're curious, the identity is revealed right away at the end of the first issue (of five). One of the better reads for me from the TMNT saga.
Overall, an amazing, amazing figure!! NECA really outdid themselves here. I should've picked up two of this guy! The sheer amount of tooling details and accessories in this set is just nuts! Admittedly, I have no interest in the non-armored version, though, as I'm perfectly happy with this one. Great stuff, NECA toys!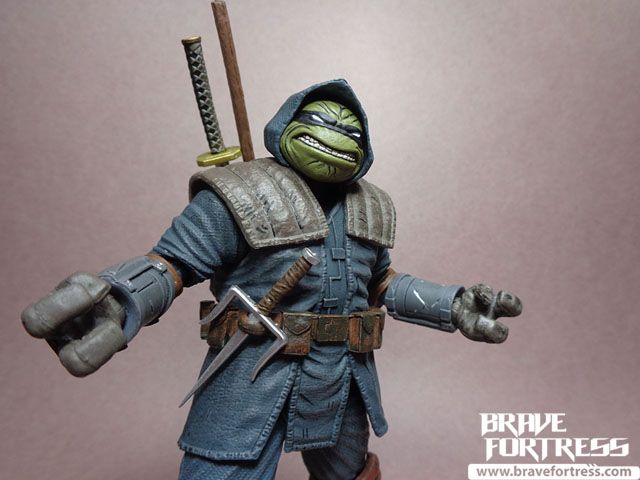 Gold