Perfect Effect PC-21 and PC-23 for Volcanicus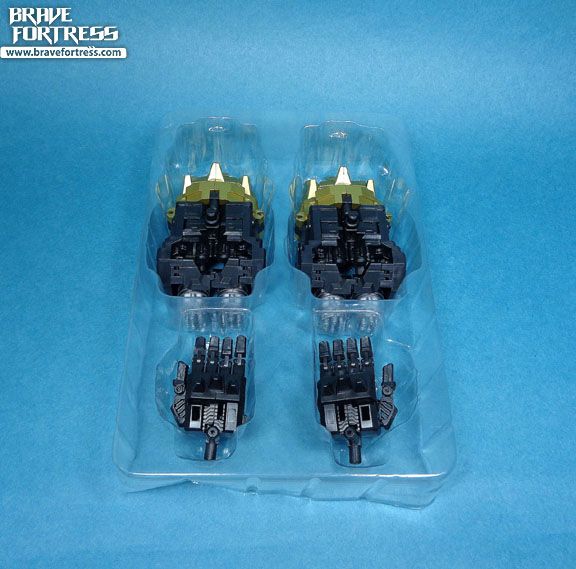 Personally, I preferred the prototype colors of the set on the back of the box (red toes), rather than the gold paint used.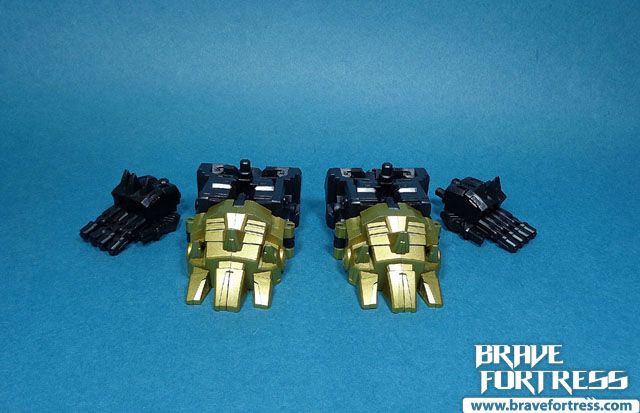 Articulated fingers vs the default Prime Armor hand.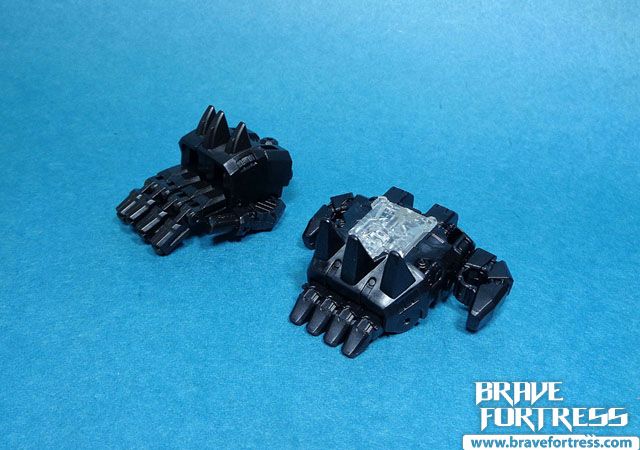 Yeah, the bigger feet are a huge welcome over… whatever Hasbro was trying to go with.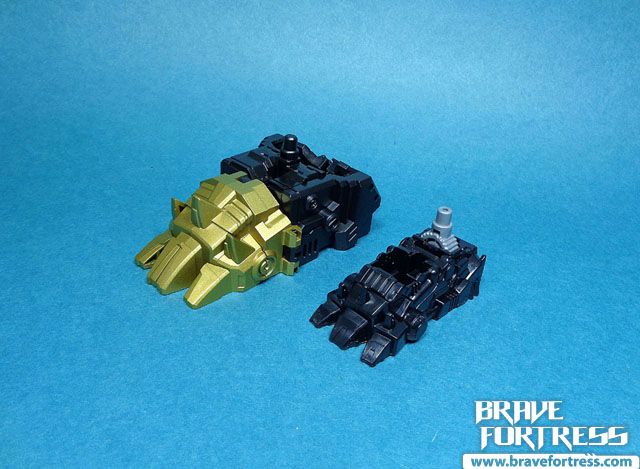 Typical of the Perfect Effect series of add-ons, the feet and hands turn into guns. Sadly, I find the Feet Cannons too heavy for most Deluxe Classes to handle properly.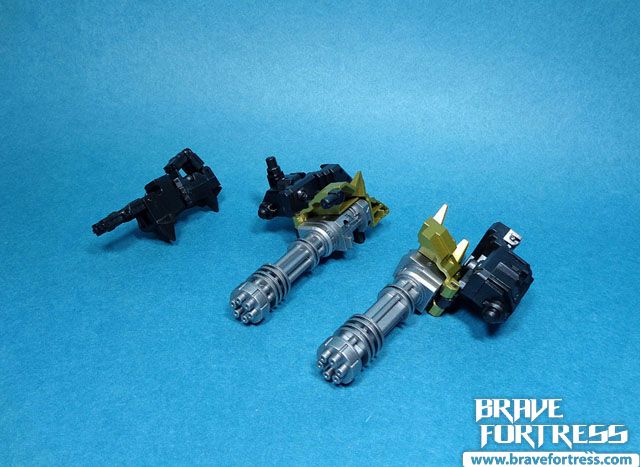 PC-21 only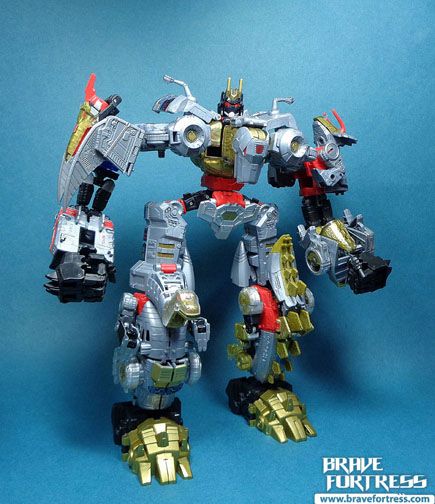 Transform your Volcanicus from this: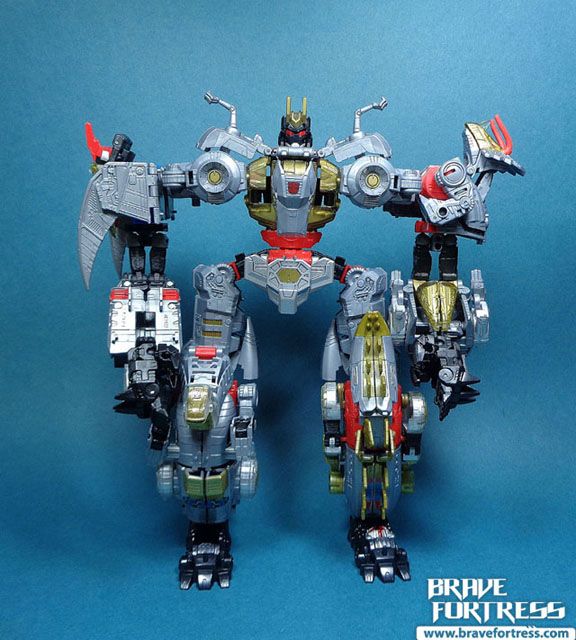 Into this?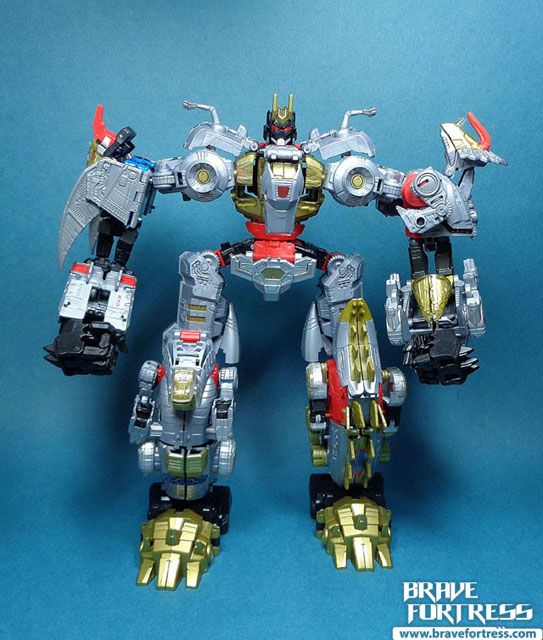 Better balance, thanks to the new feet, but the legs and torso all look wrong in terms of proportion.

Articulated hands are a nice touch.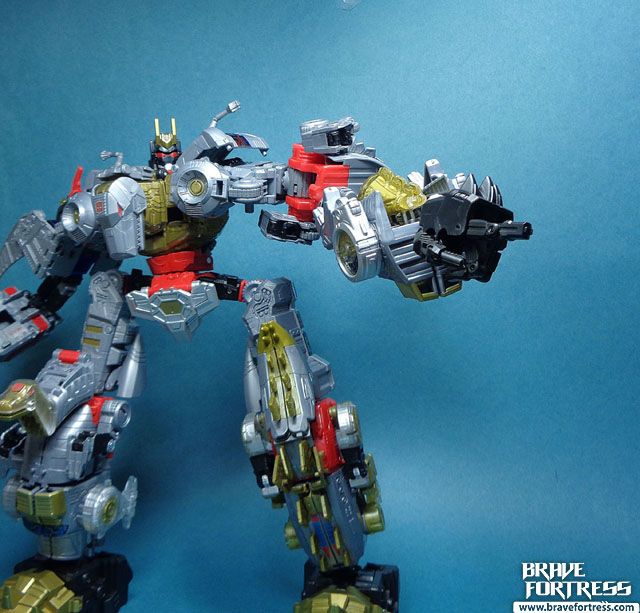 Interestingly, Perfect Effect dropped their usual matte finish boxes and went for glossy box finish with this release.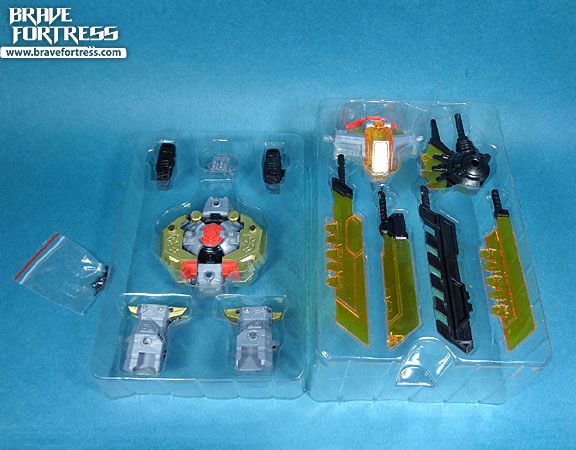 The set also comes with screws so you can modify the Grimlock figure. Yes, you will need to remove existing parts on Grimlock to get the parts to fit.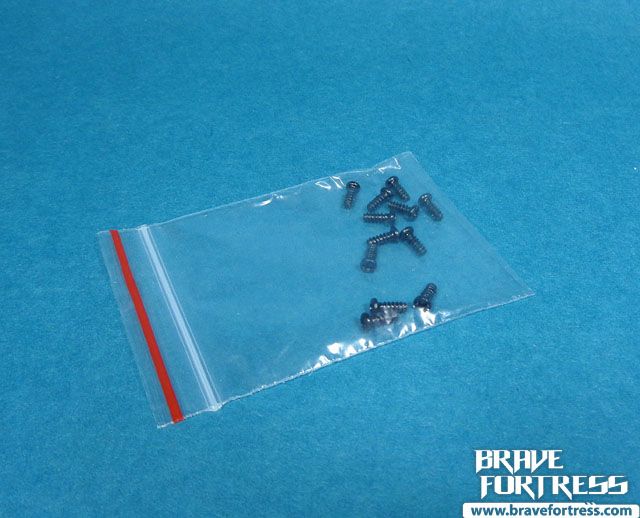 Change your Grimlock from this: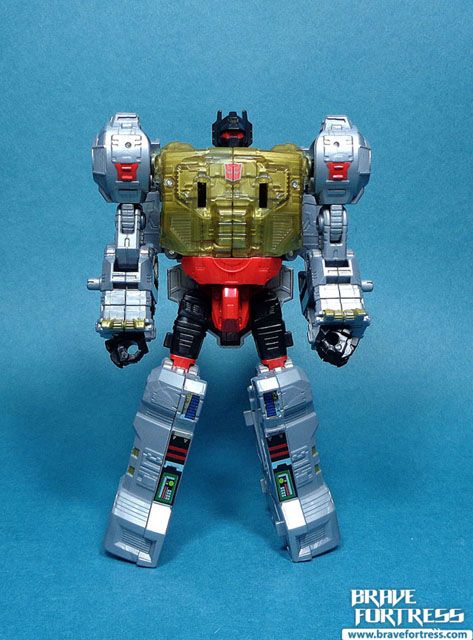 Into this!!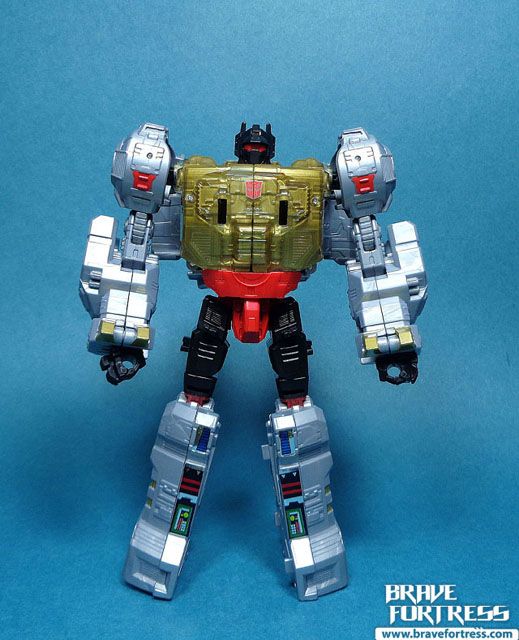 The improvement in height is quite big. The chunkier forearms are also an improvement for the Dinobot Commander. But the forearms serve a bigger function for the combined mode.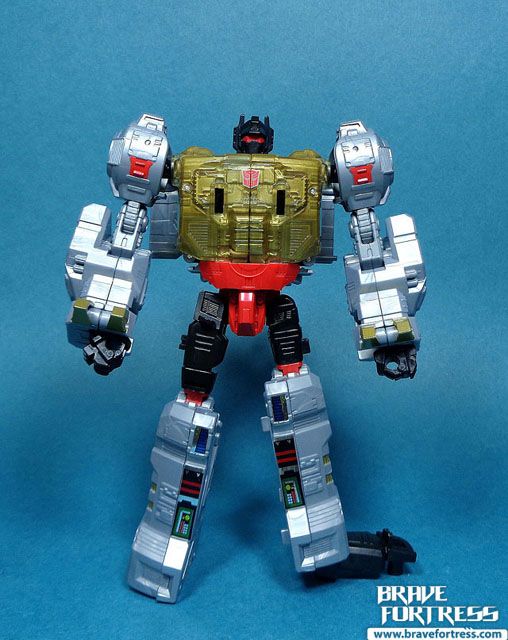 Sword and shield for Grimlock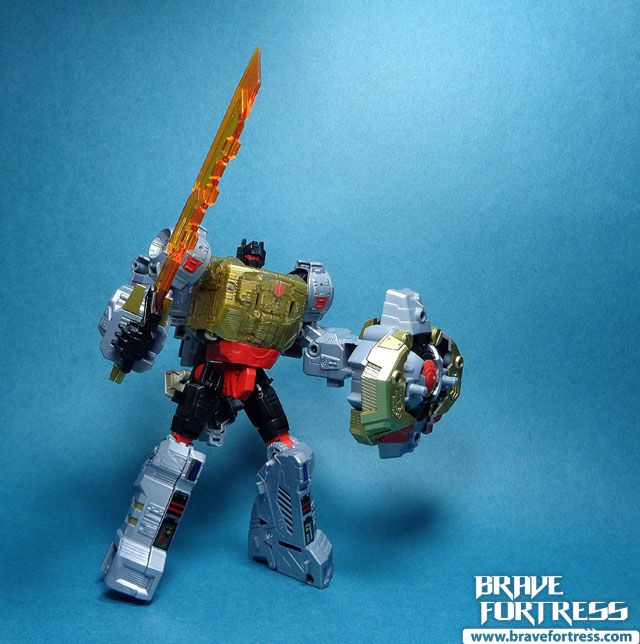 The sword is based on Grimlock's sword from the Fall of Cybertron game.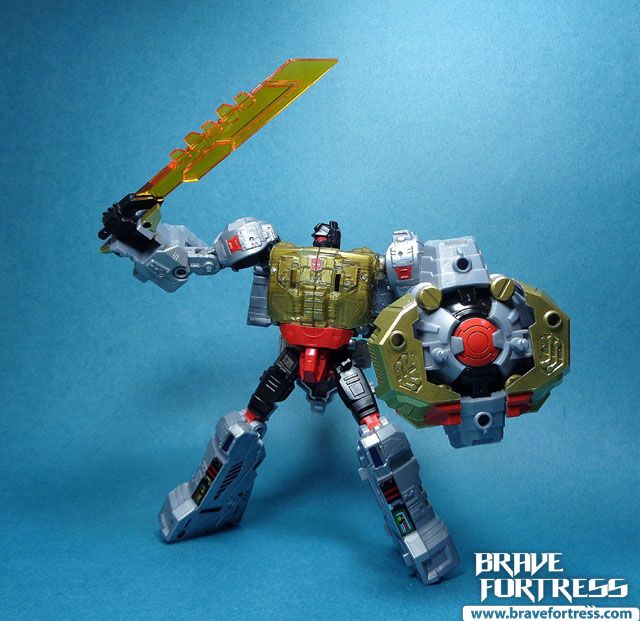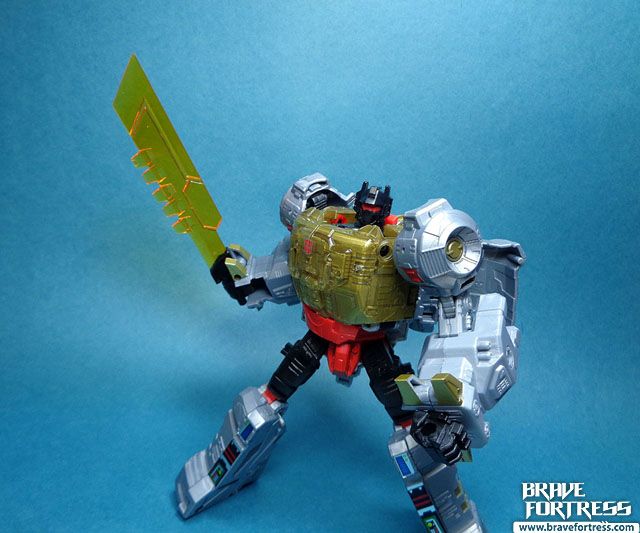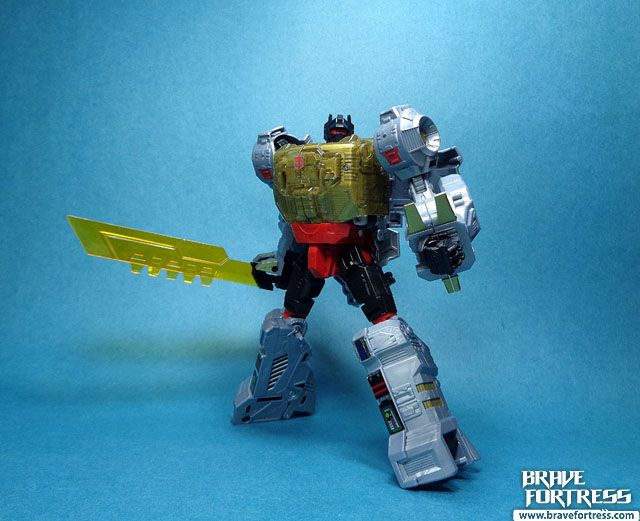 The shield becomes part of the chest and back panels in combined form.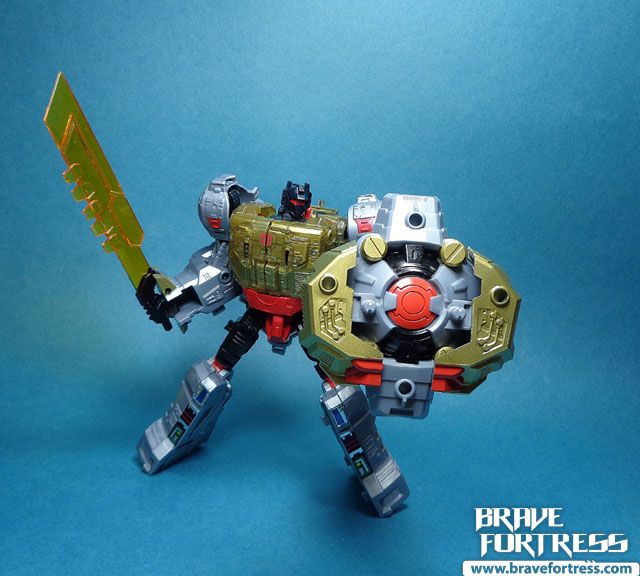 Grimlock's new legs look a bit mis-proportioned in dino mode though.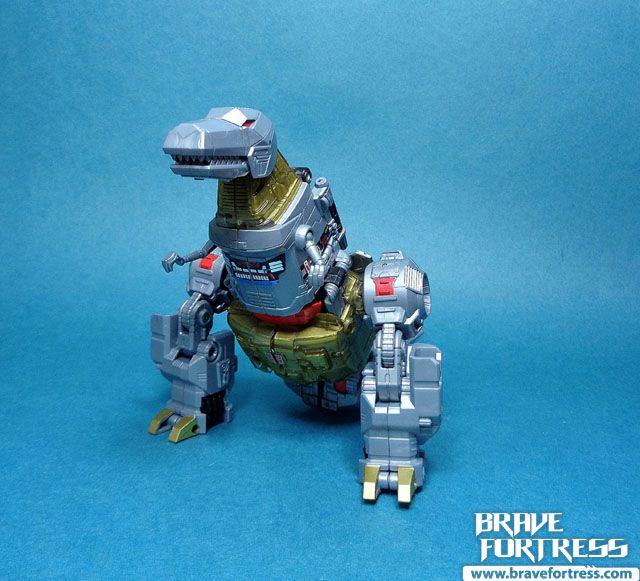 The feet cannons attach via the shield.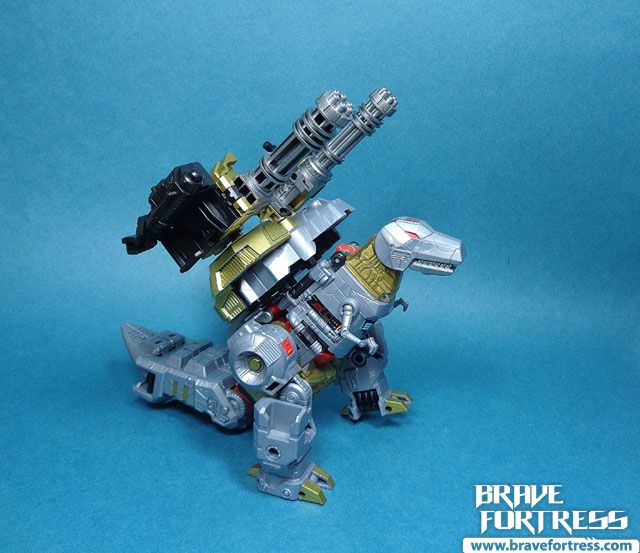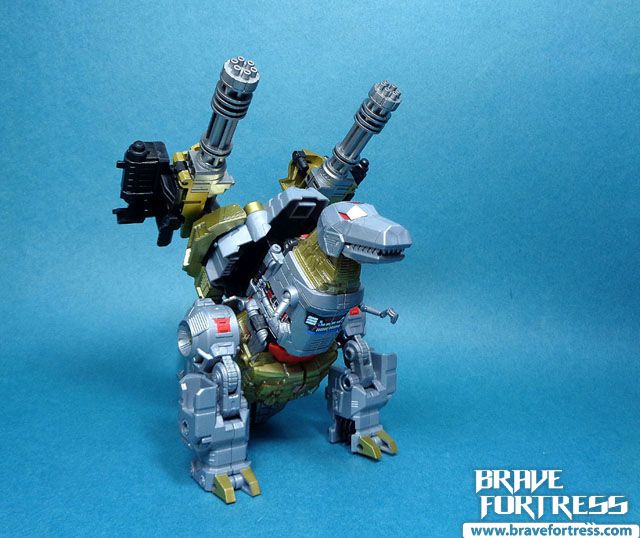 Me Grimlock now even more dangerous!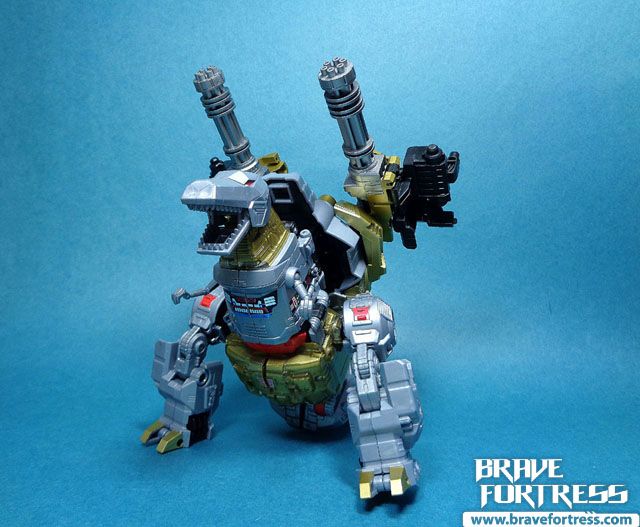 The front skirt plate can plug into either Slug or Sludge.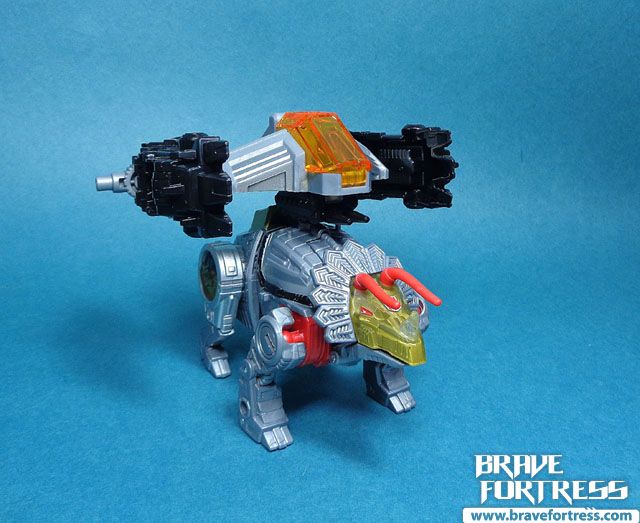 Hehe, Zoids nostalgia anyone?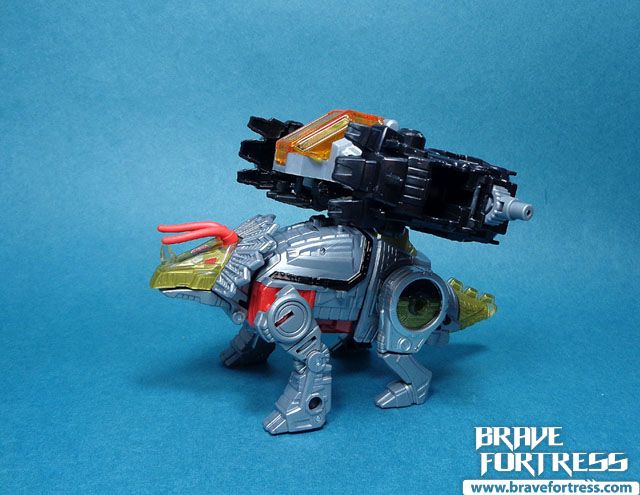 The "c0ckpit" can open up to seat Titan Masters. It incidentally becomes Volcanicus' crotch section too, so yeah… real "c0ckpit" here.

This piece is added to Volcanicus' skirt plate.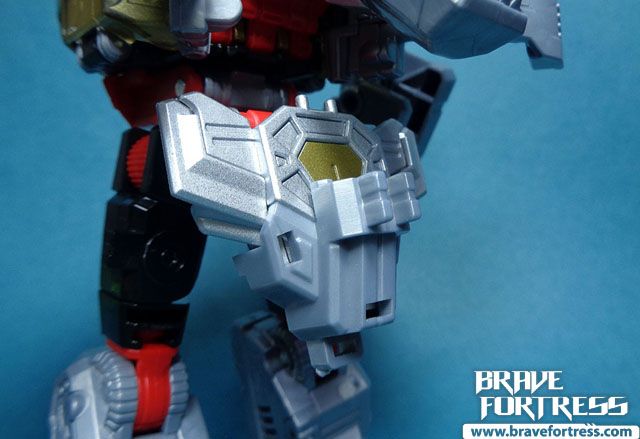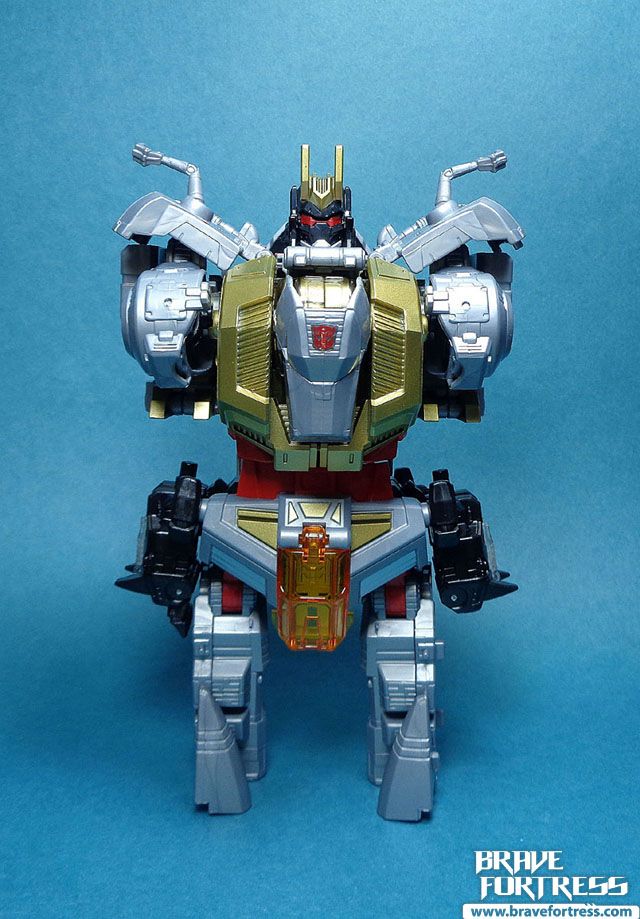 So one more time, transform your Volcanicus from this: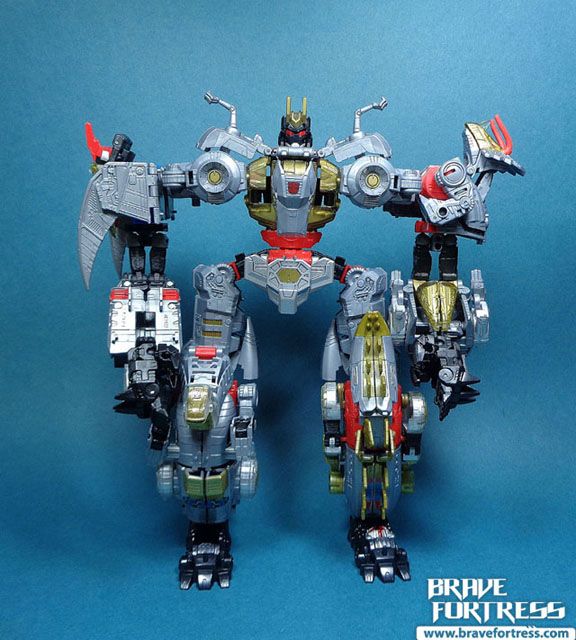 Into this! Much better!!!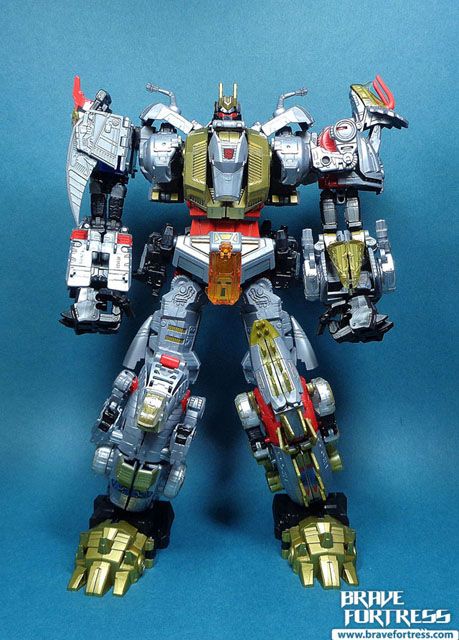 When fully assembled with all the PC parts, Volcanicus reaches 12 inches in height.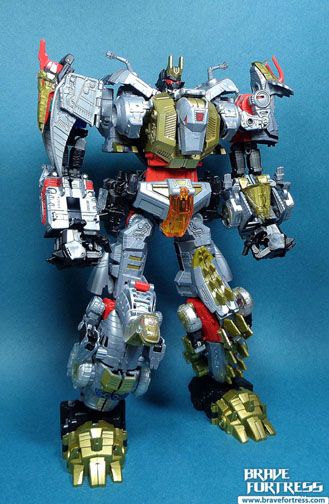 No doubt about it, Volcanicus is definitely more imposing with the parts attached.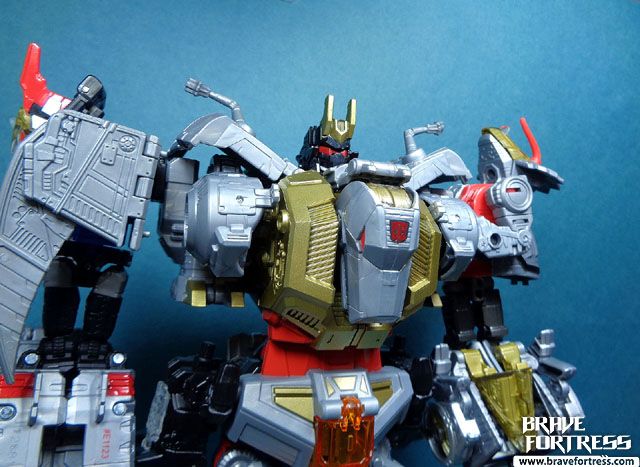 Crush Decepticons!!!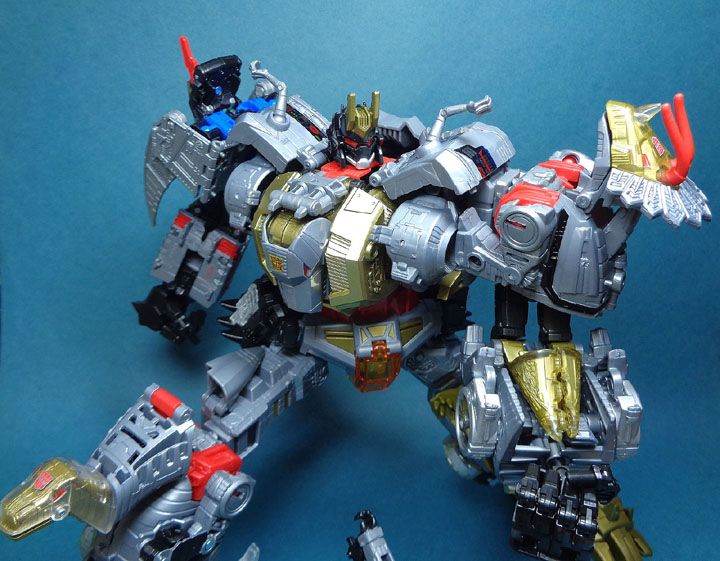 With Slash.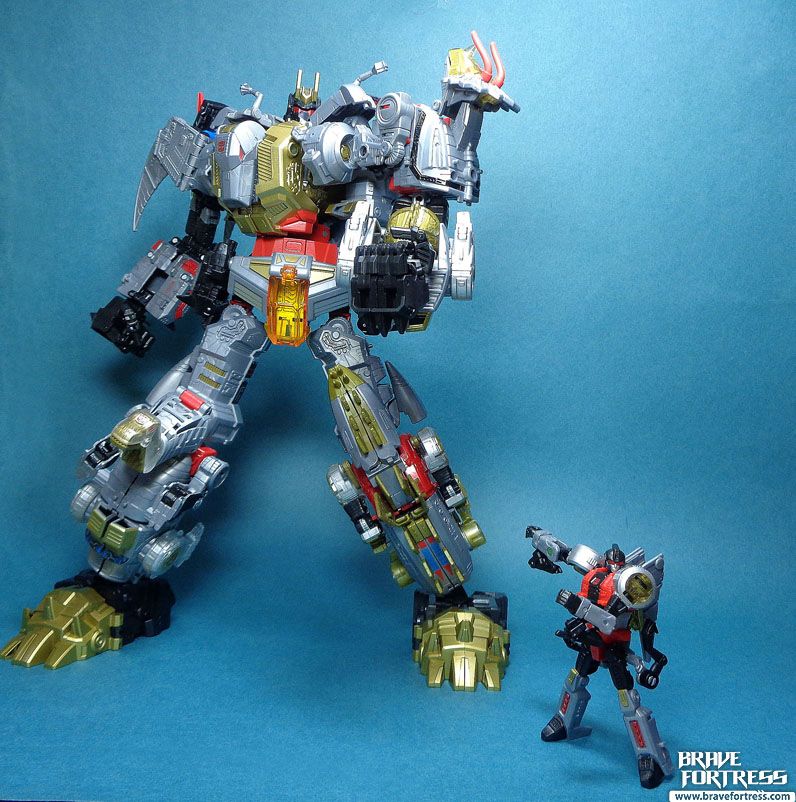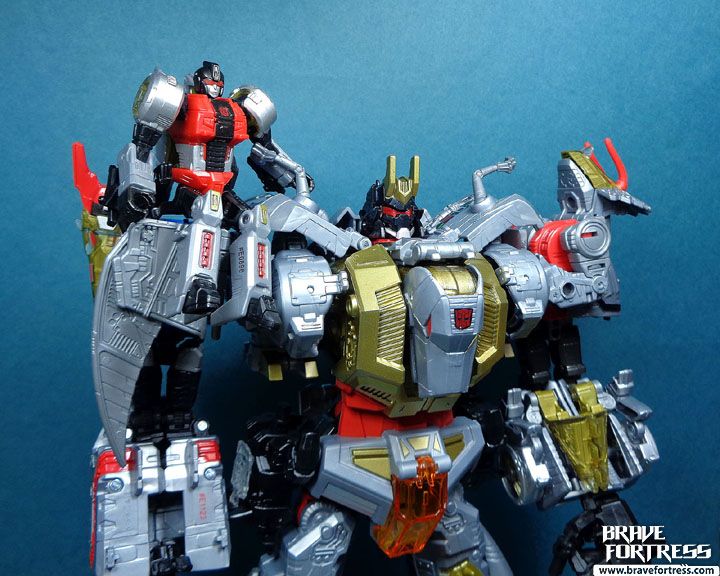 Lots of weapons, one for each Dinobot.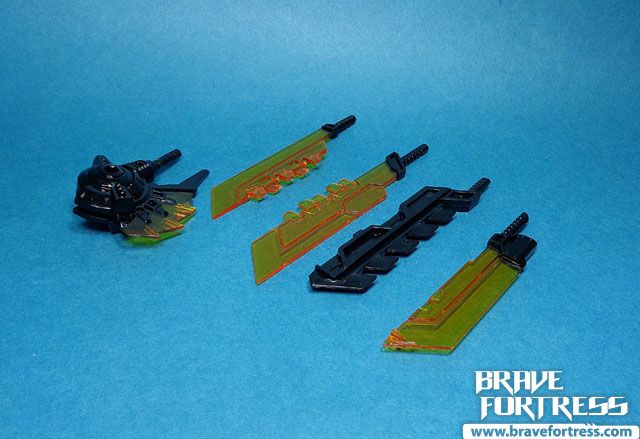 Combined sword.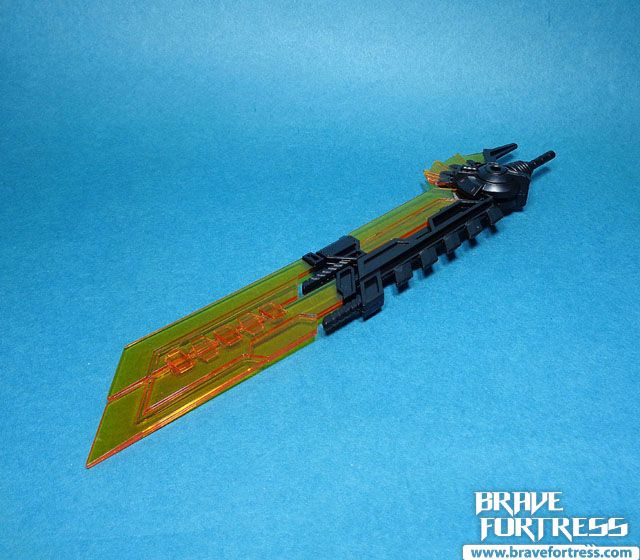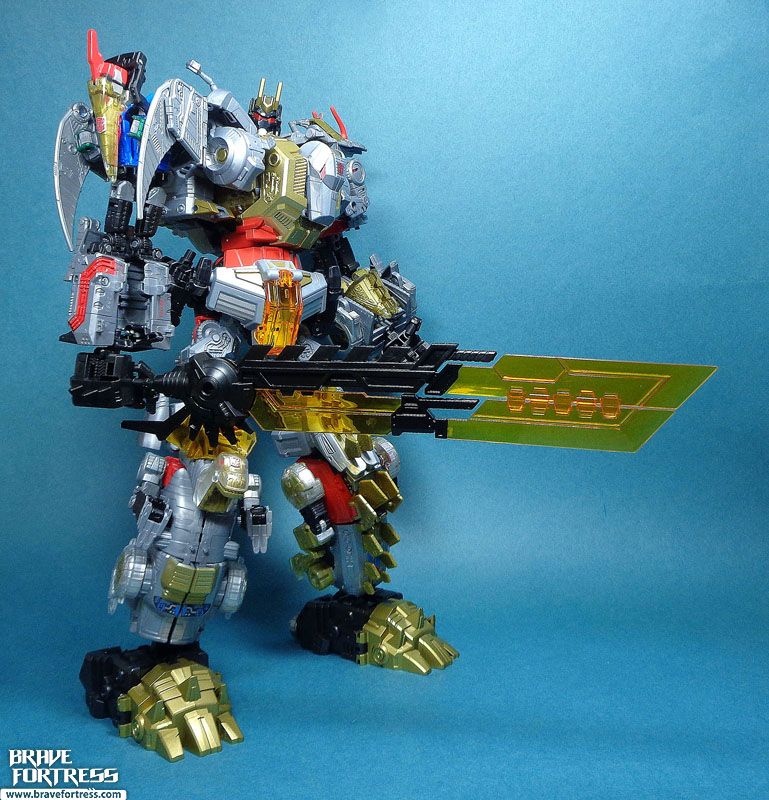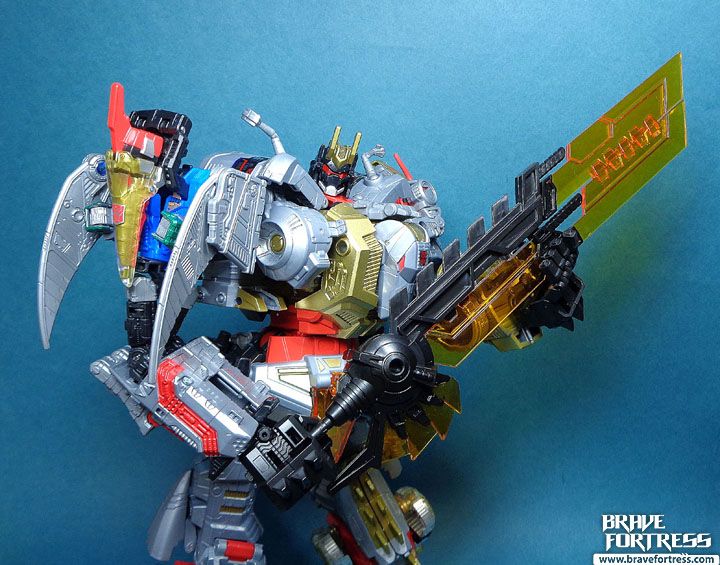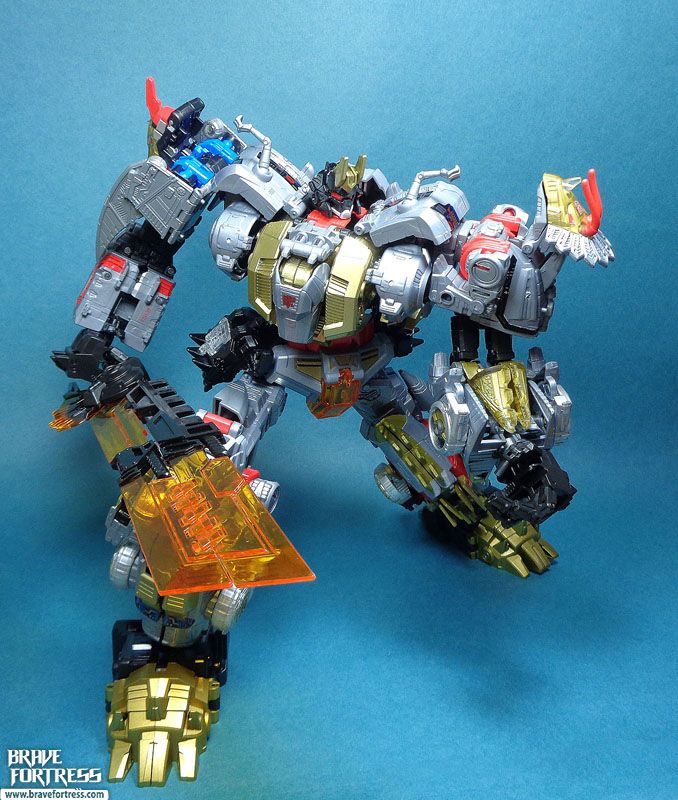 A downside here is that the sword is VERY heavy. there's no way for a single arm to hold the sword in an action pose, especially since there are no ratchets on Volcanicus' elbows. Best to hold the sword with 2 hands.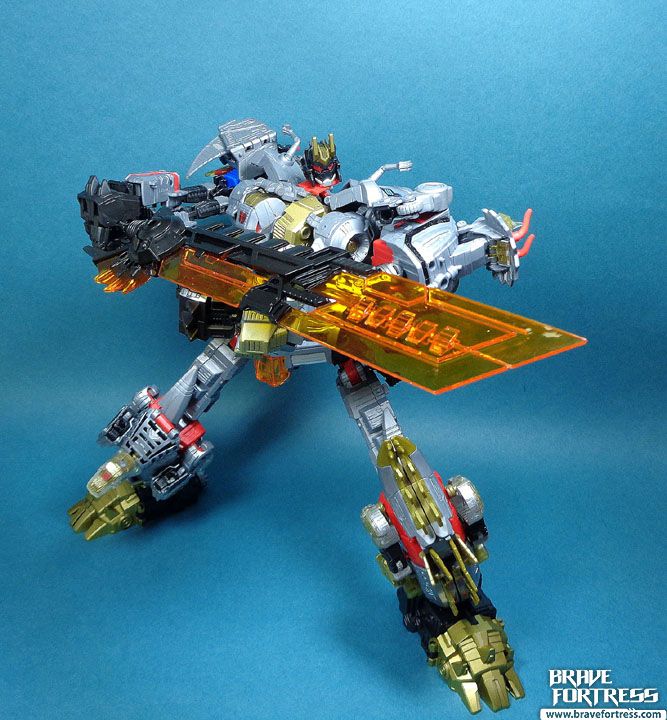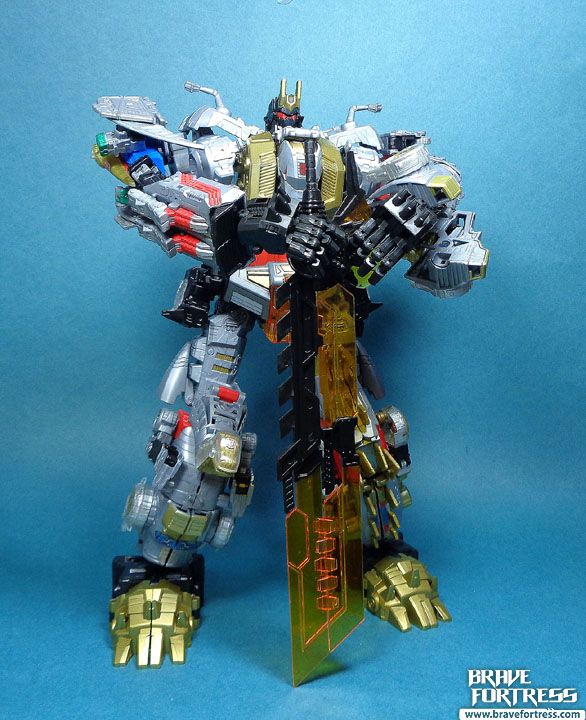 Overall, the add-ons are pretty good and they do improve the look of Volcanicus by a mile. The big downside is that it doesn't really fix the inherent problem of the joints on the figures (knees and elbows in combined form in particular). Too bad.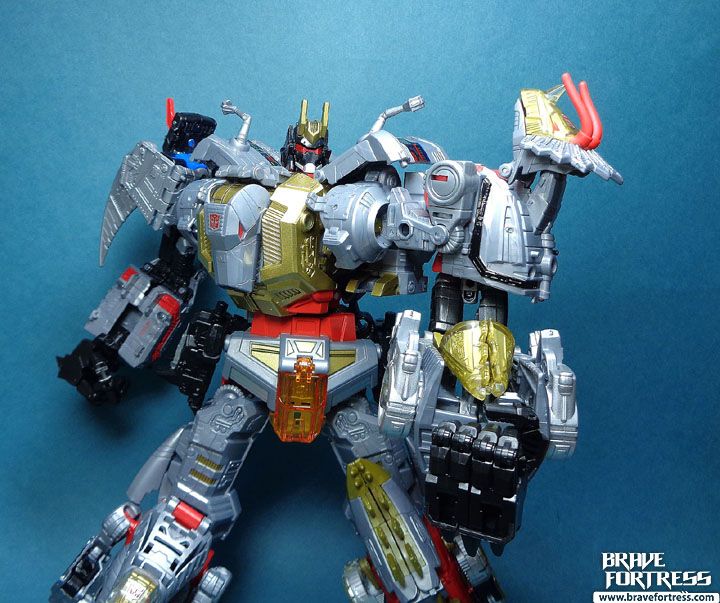 Gold