Perfect Effect PX03 Backpack for FansProj. City Commander
Perfect Effect PX-03 Backpack for the Fansproject City Commander armor.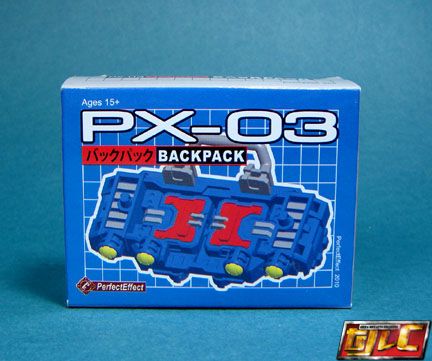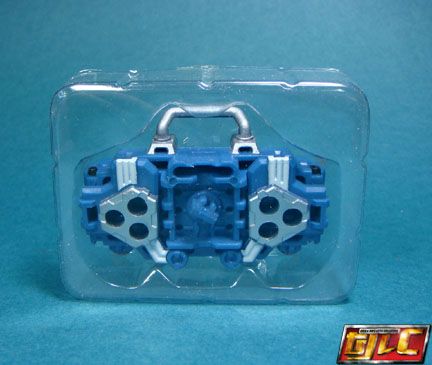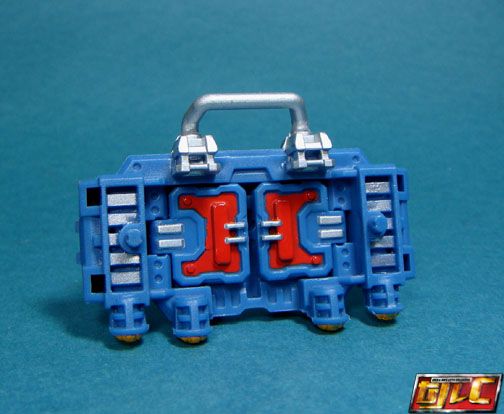 Opens up to reveal the missile cache.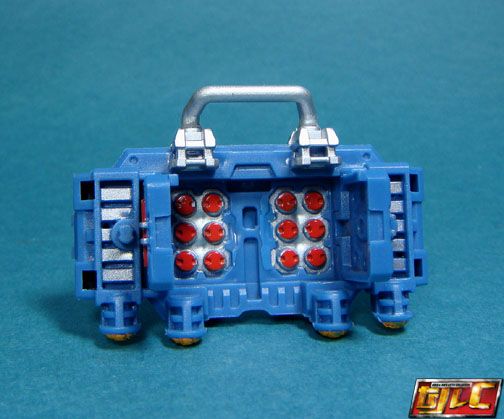 To insert into the City Commander Armor, you have to open the panels and reveal the missiles (I know.. strange design). Since there was no manual and the pics on the box were small, it took a while for me to figure this out.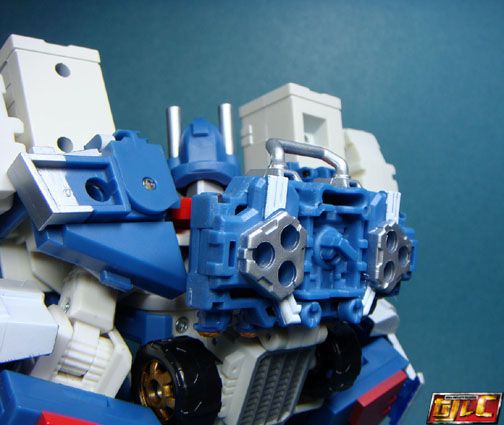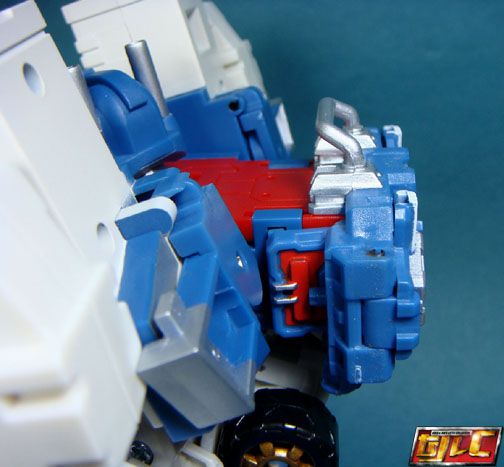 The main purpose of the backpack is to provide a connection for the BFG on "Magnus'
" back.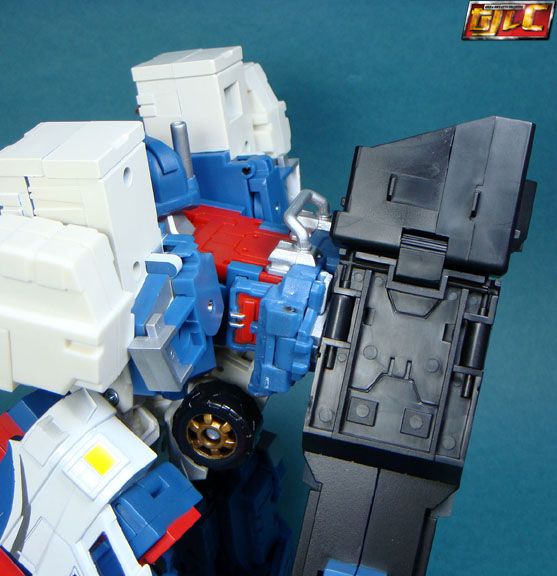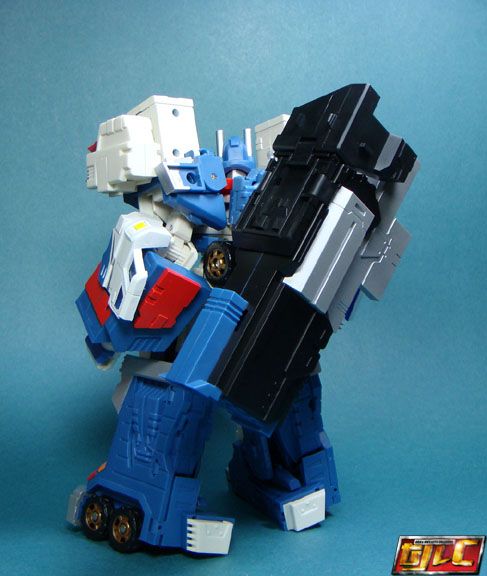 Sadly, it does NOT hold well. It's essentially a "peg in a hole" kind of deal. There's no lock and tipping the figure backwards will more or less cause the BFG to dislodge. Sigh…
From the front, having a gun racked on his back doesn't really add much to the aesthetic either. You can hardly tell it's there.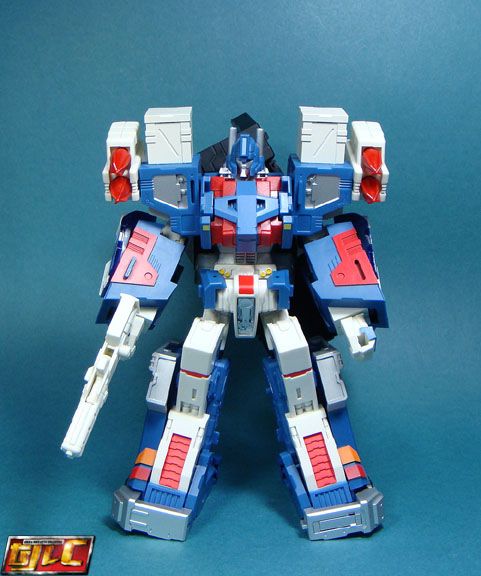 The good news is that the backpack can hold the other weapons as well.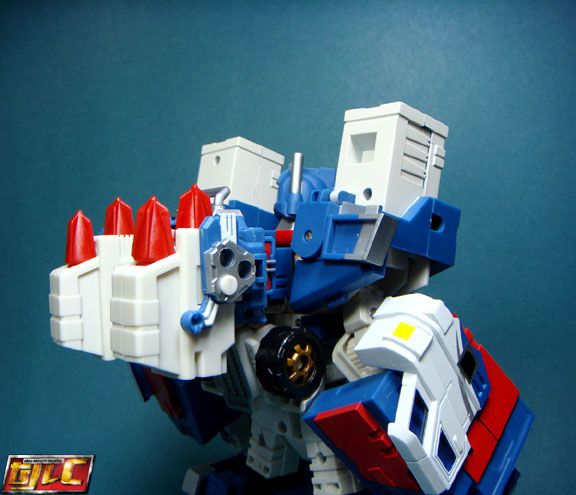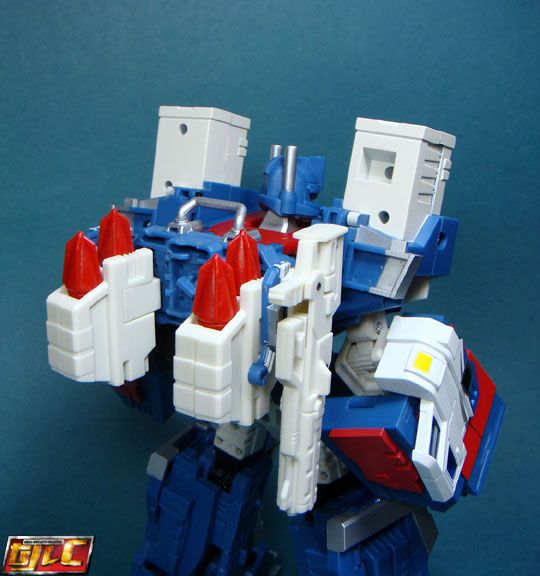 You can also attach the backpack in vehicle mode but I didn't bother with it
I don't think I would recommend this one, even for fans of the Fansproject City Commander Upgrade. It's expensive (around the price of a Deluxe figure), and does not really do much for the toy and somewhat poorly designed.
Gold