Revoltech Teenage Mutant Ninja Turtles Raphael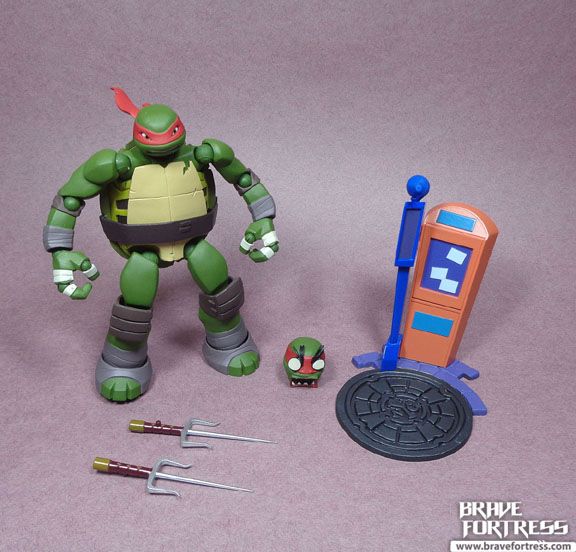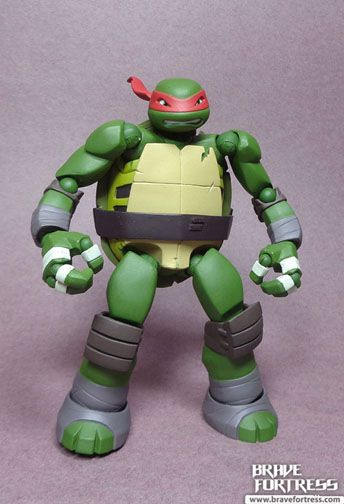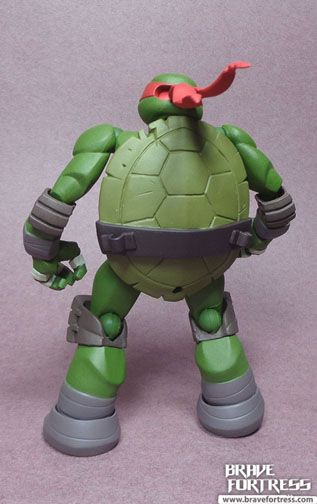 Ahh Raphael, I have to say he might be my favorite Turtle in the new series. He's basically the tough guy of the bunch.

Raph's sais can be stored in the sheathes in the back of the belt.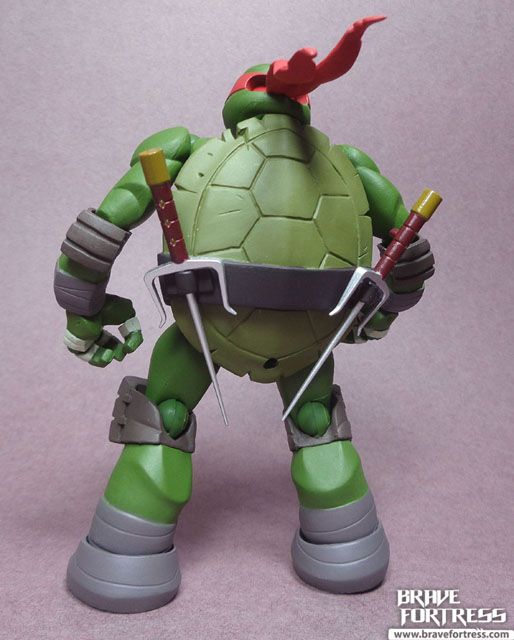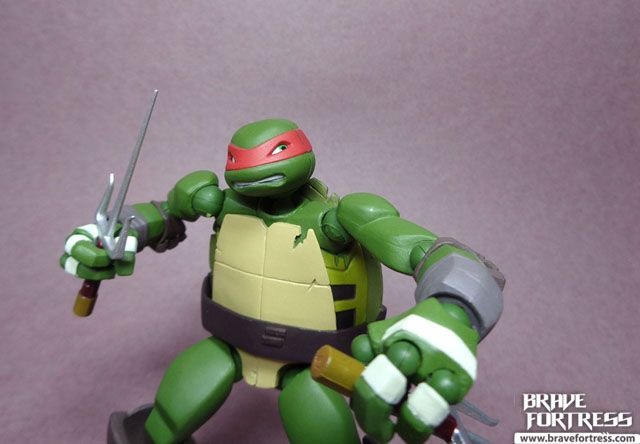 "Ninja eyes" mode, just shift the "ribbon" on the back of Raph's head until the pupils disappear.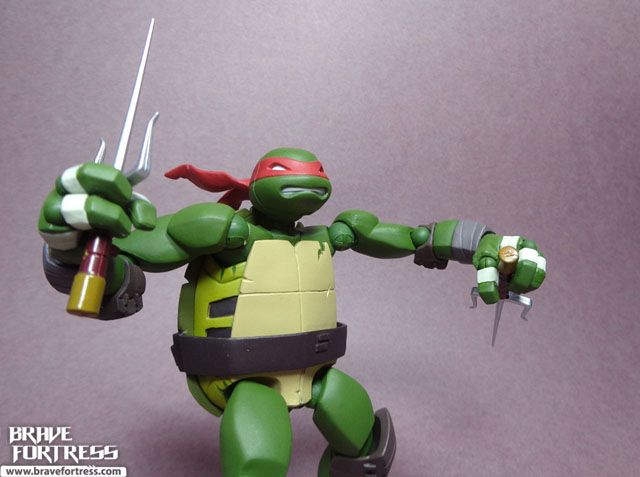 I can't say I like the "angry head' accessory for him, it seems like a wrong fit somehow. I wish they included something else for an angry expression.

Display base for action poses.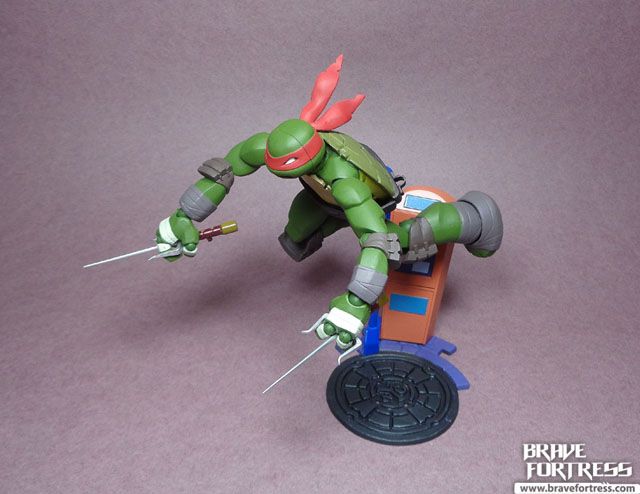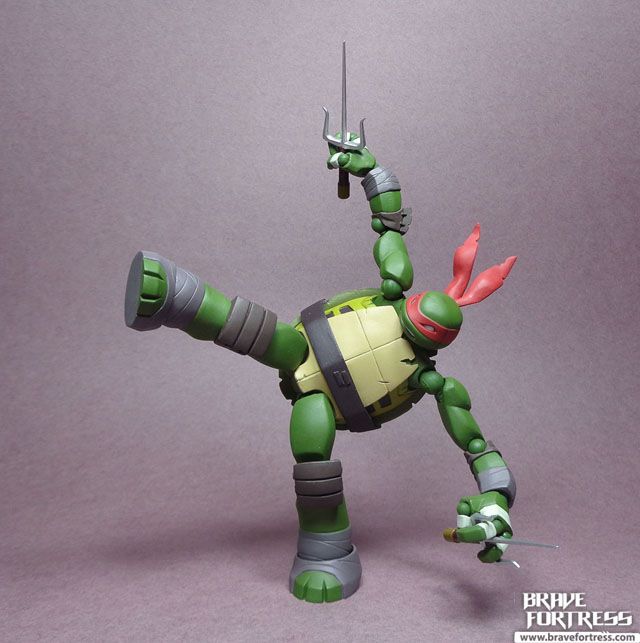 Gold