S.H. Figuarts Bardock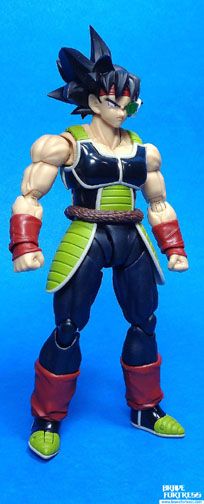 Bardock is Goku's late father. We never really see him appear in the TV series, but he is given a one-shot backstory movie, at the same time we see what life was like for the Saiyan race and what happened to planet Vegeta during his time. The story is pretty good and we see Goku's dad going down fighting in the climax of the film.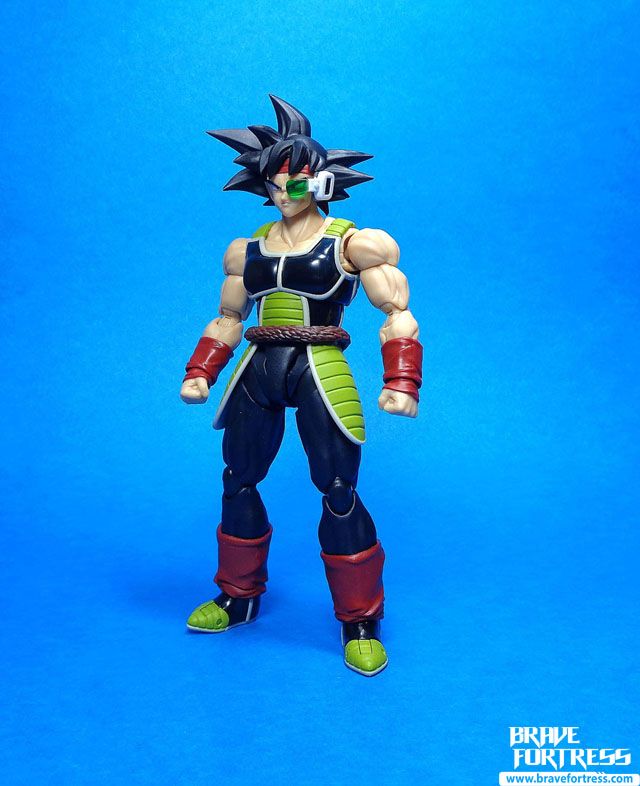 Bardock's headband is soaked with the blood of his murdered teammates, killed by Frieza's minions in an ambush.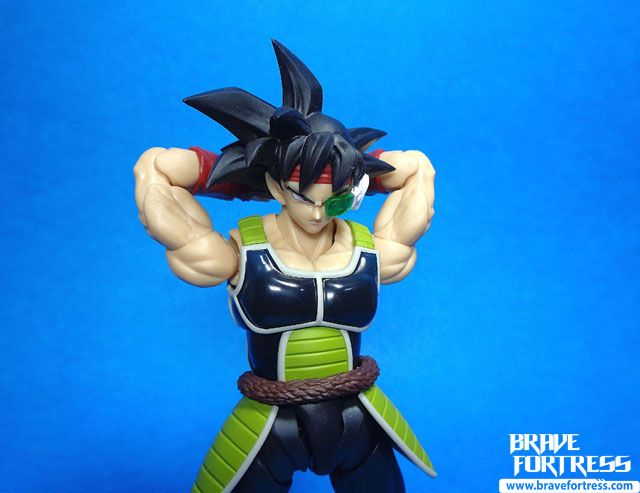 While Bardock is an impressive melee fighter, his rank is that of low level Saiyan soldier, no where near the power levels of the stronger elite class of Saiyan warriors like Vegeta and Nappa. By the end of the movie, we see that though he lacks raw power, he makes up for it in fighting spirit.

The set comes with an alternate "smirking" face…

… and an alternate "gritting teeth" face.

He also comes with an extra bangs piece. I honestly don't know why? I can hardly tell the difference with the default piece.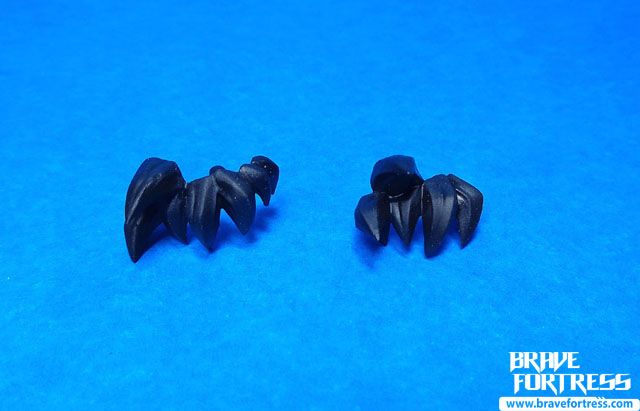 Bardock also comes with an.. ear? lol.. OK, I gotta admit, I would never in a million years think that getting an ear for an accessory for a figure would happen, yet here we are.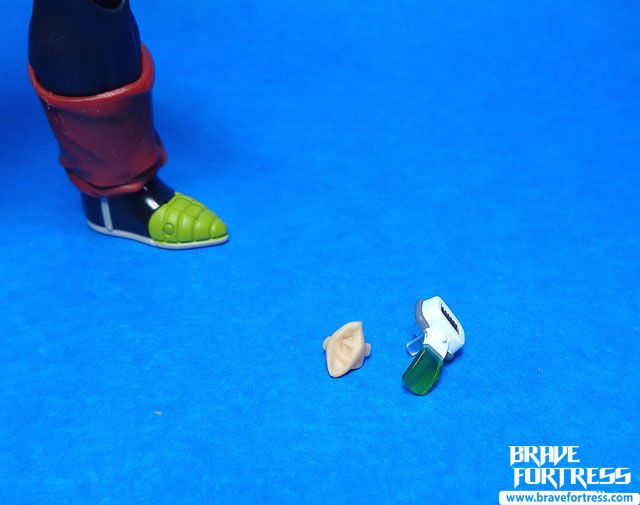 Still, it's cool that we get an ear to swap out the Scouter. I just hope I don't lose the tiny piece when Bardock gets displayed down the road.
Lastly, Bardock comes with a yelling face and an effects part, featuring his final attack against Frieza. The effect plugs into a hole on an alternate palm.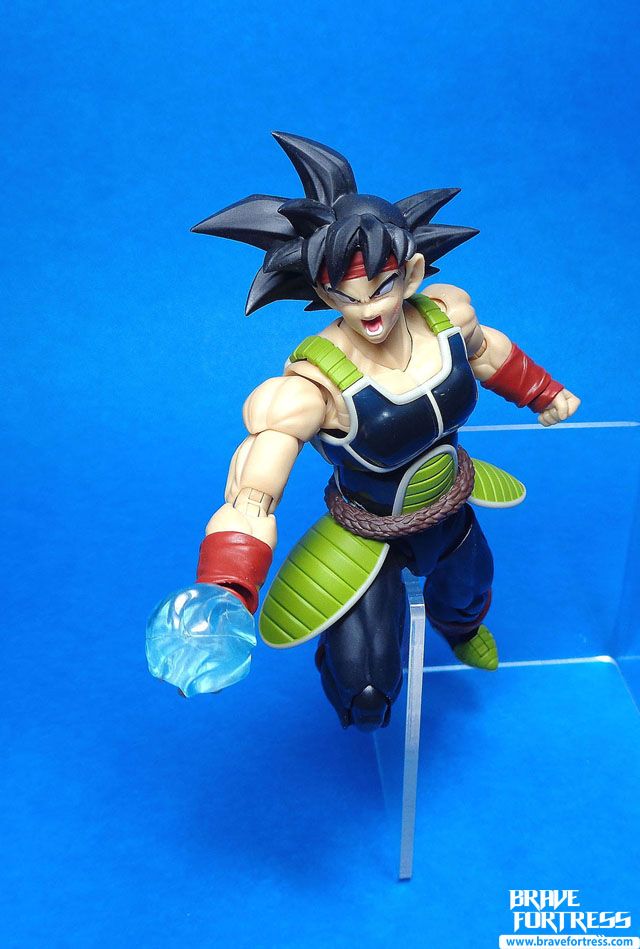 Overall, a fairly good piece. What was really cool about this one was that it was announced/ revealed for the S.H. Figuarts line by Bandai exactly on Father's Day back in 2019. I'm also pleasantly surprised this one wasn't made into a Premium Bandai exclusive.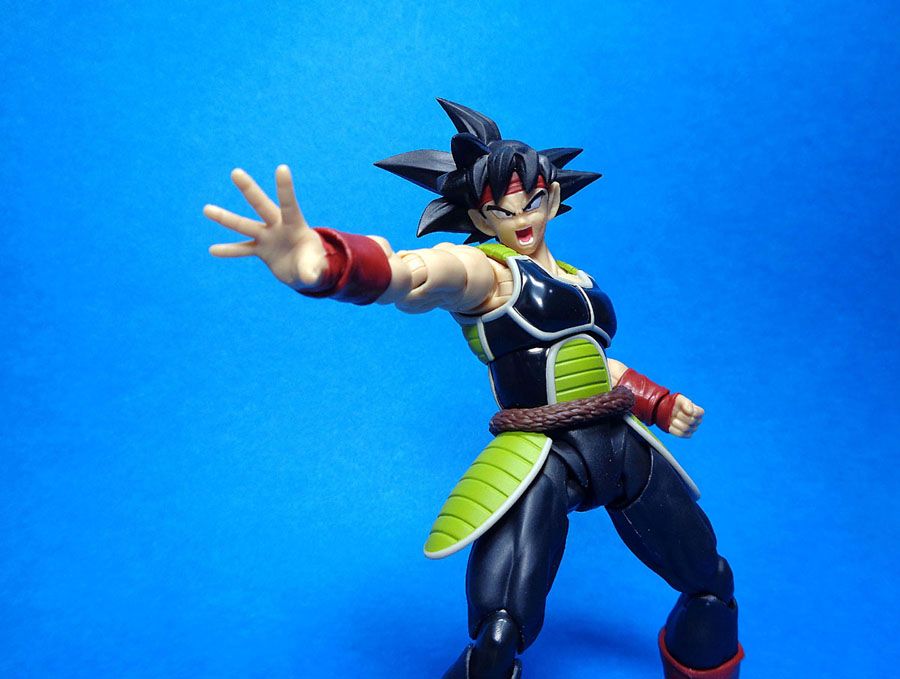 Gold